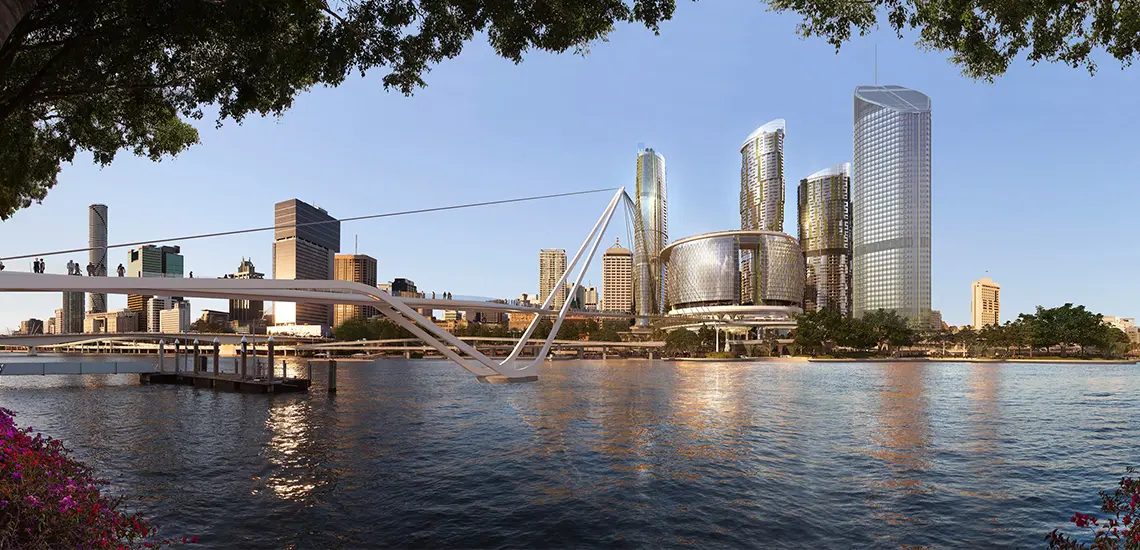 All The BNE Developments To Watch
2019 is the year to put Brisbane on the map.
By Guest Styler | 23rd January 2020

We're only two weeks into the year, but there are no doubts that 2019 is setting itself up to be the best year yet. There's plenty of exciting bars, restaurants and café newbies popping up all over the city, and now we've been told to shift our attention to these 5 iconic sites that you need to keep an eye out for this year! From new builds to exciting renovations, these Brisbane developments have us eagerly looking forward to Brisbane's future.

P.s Want to learn more about the developments reshaping Brisbane? Check out BrisbaneDevelopment.com to learn more.
The Myer Centre | Brisbane
The Myer Centre has long shaped Brisbane CBD's retail and lifestyle sector. Now, in order to keep up with the changing atmosphere of the CBD, the Myer Centre is undergoing a transformation.
After opening the doors in 1988, it's undeniable that the CBD has undergone some rapid transformations in the decades that have followed. With such a primary location covering the large majority of one CBD grid combined with the under-utilised airspace above the centre, a hypothetical development project to better optimise the space is already in the works.
One such proposal is Entrepot 2030: an immersive, mixed-use development which will revolutionise the concept of shopping. The sky-scraping venue would become an experience-based precinct, with the surrounding towers filled with retail and services also offering views of the many onlooking bars and restaurants.
Parmalat Milk Factory | South Brisbane
With its undeniable prime location, this site is rumoured to be the most prominent riverfront site in South Bank to soon be undergoing a redevelopment. As of today, the site plays host to the Italian-owned Parmalat milk processing facility – and has been since the 1930s. However, due to the location, the site has often been subject to numerous concept proposals over the years, although to no avail…
Could 2019 be the year to relocate the facility and free up the ideal riverfront site for public development? While there's no news of what could be taking the factory's place just yet, we know that we're certainly keeping our ears peeled for it!
728 Ann Street | Fortitude Valley
Have you ever wanted to watch Ed Sheeran live at an elevated carpark in the middle of the Valley? That concept may be too far-fetched for your daydreams – but it isn't for LVS Nominees Pty Ltd. The Seymour family company purchased 728 Ann Street, the 4,572sqm elevated carpark site, back in 2013 for over $44 million.
While no developments have taken place yet, it's become increasingly obvious that it's positioning makes it the ideal candidate for a large entertainment-based development. So maybe Ed Sheeran on a rooftop is a dream that isn't actually too far from reality…
XXXX Brewery | Milton
We all adore a hot new craft brewery – especially those that include delicious snacks or riverside views to enjoy after the working week. With all of the newbies popping up within inner-Brisbane, it seems that the 140-year old XXXX Brewery in Milton is losing its spark.
While rumours of the brewery's closure have been denied, it's clear that in the coming decades, major facilities such as XXXX will find themselves getting pushed out of the inner-Brisbane scene to make way for more iconic developments. It's even been queried whether this is an opportunity for Brisbane to invest in a massive cultural landmark, similar to that of New Farm's Powerhouse. With the XXXX's centrally located site, situated opposite Milton Station, it really is the perfect space for redevelopment that would really put Milton (and Brisbane) on the map!
Queens Wharf | Brisbane CBD
By now you will be no stranger to the multibillion-dollar project, Queens Wharf, that is transforming Brisbane CBD's waterfront. Once work on the precinct is completed in 2022, Queens Wharf will offer a public space the size of 12 football fields, five new hotels – including the Ritz Carlton and a Star Casino – 50 bars, restaurants and cafes, a luxury retail department store and an entertainment facility complete with Skydeck platform. Not only is the work creating 8000 jobs, the project will meet the increased demand for inner-city living.
Brisbane Metro | Across Brisbane
With most modern cities boasting a metro system, it's no surprise that Brisbane is updating their public transport offerings with its own Brisbane Metro. Delivering the first stage of the new Brisbane Metro will mean a 21 kilometre turn-up-and-go service, with two dedicated lines connecting 18 stations from Eight Mile Plains to Roma Street and Royal Brisbane Women's Hospital to University of Queensland. Brisbane Metro will cut travel times, reduce congestion, and put more buses in the suburbs.
Royal On The Park | Brisbane CBD
Located in the heart of Brisbane City, Royal On The Park is a 7,275 sqm site housing 153 hotel rooms. 2019 marks the sites 50th year anniversary, being constructed in 1969 as the 'Parkroyal Motor Inn'. With primary views of the Brisbane City Botanical Garden, this fortunately located establishment has been through plenty of changes since its opening.
Over the years, Royal on the Park has endured a fire and two floods, yet has never been the target for a new reconstruction – until now. This 50-year old building is facing rumours that it will soon be taken down, not by a natural disaster, but by the market itself so that this landmark site can make space for something new and exciting… Here's only guessing what's to come!
Fortitude Music Hall | Fortitude Valley
Located in the middle of Fortitude Valley's Brunswick Mall, the long-awaited new development is set to open its doors by July. The Fortitude Music Hall is the brain-child of former Powderfinger bassist and Triffid owner, John Collins and Australian music entrepreneur Paul Pittico, who is best known for his work in organising Splendour in the Grass and Falls Festival. With Live Nation signing on as a "principle partner" in the project, investors have assured the venue will attract many big-name acts.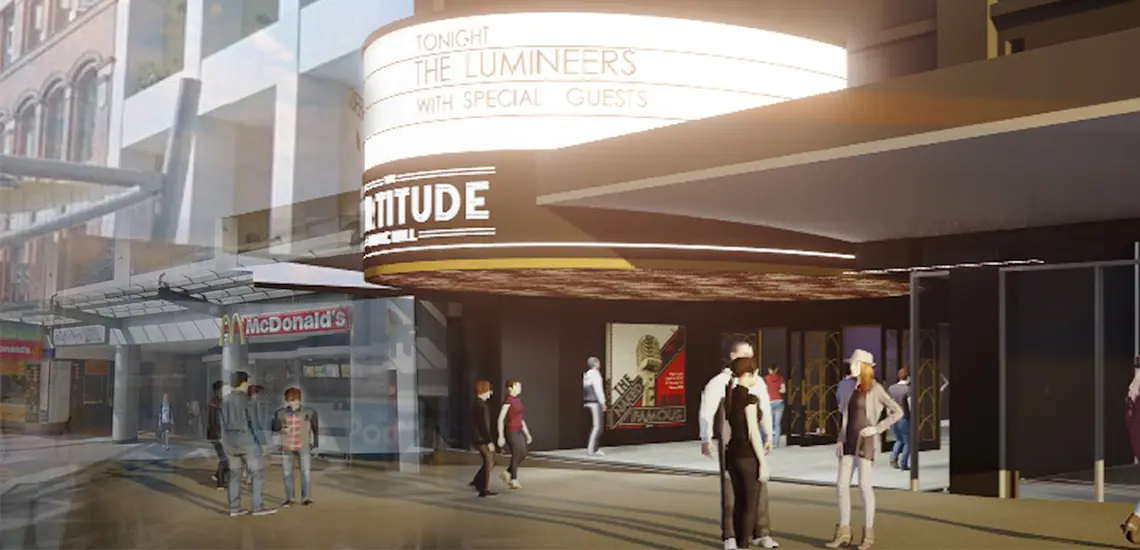 Liked this? You'll love these!
3 Brisbane Developments That Have Changed The Foodie Game The Best Restaurants That Opened in Brisbane in 2018 5 Game Changers About to Put Brisbane on the Map
? via Queens Wharf