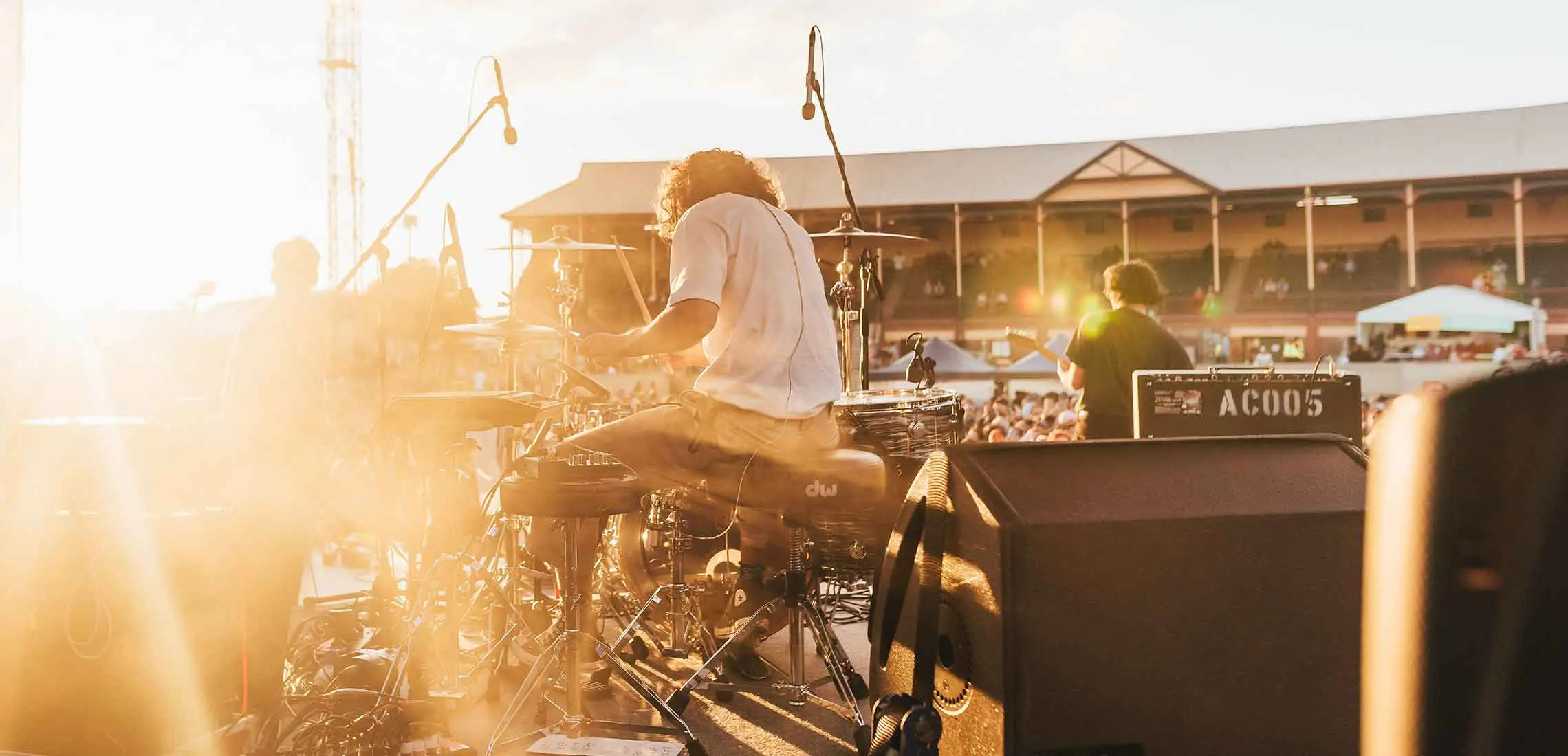 The Best Live Music In Brisbane
Monday through Sunday, we've got you covered.
By Olivia Ashworth | 30th September 2020

Despite 2020 setbacks, the Brisbane music scene has never been more bustling and thriving, with upcoming artists and local musos emerging from every corner. Brisbane has a lengthy history with music, raising artists such as the Bee Gees, the Veronicas, Powderfinger, or more recently, Cub Sport, Violent Soho and Ballpark Music. Whether you're looking for a new favourite tune, or just a soulful way to spend an evening, get ready to press play – we've got your weekly soundtrack sorted.
MONDAY
If you're looking to whisk away those pesky Monday blues, Brooklyn Standard is your newest go-to. Offering live music from 9pm every night, there's really no better way to start the week, relaxing and singing along at one of the best live music bars Brisbane has to offer. The past Mondays have seen Mad Mariachis take the stage, with new and upcoming artists featuring on the weekly line-up every week. Food, drink and music work together so seamlessly so be sure to delight in their extensive and well curated drinks list and not-to-be-missed American inspired food menu. We're talking burgers, hot dogs, loaded fries, wings and even deep-fried pickles. Whatever genre you listen to, your stomach is sure to be full and your thirst quenched whilst doing so.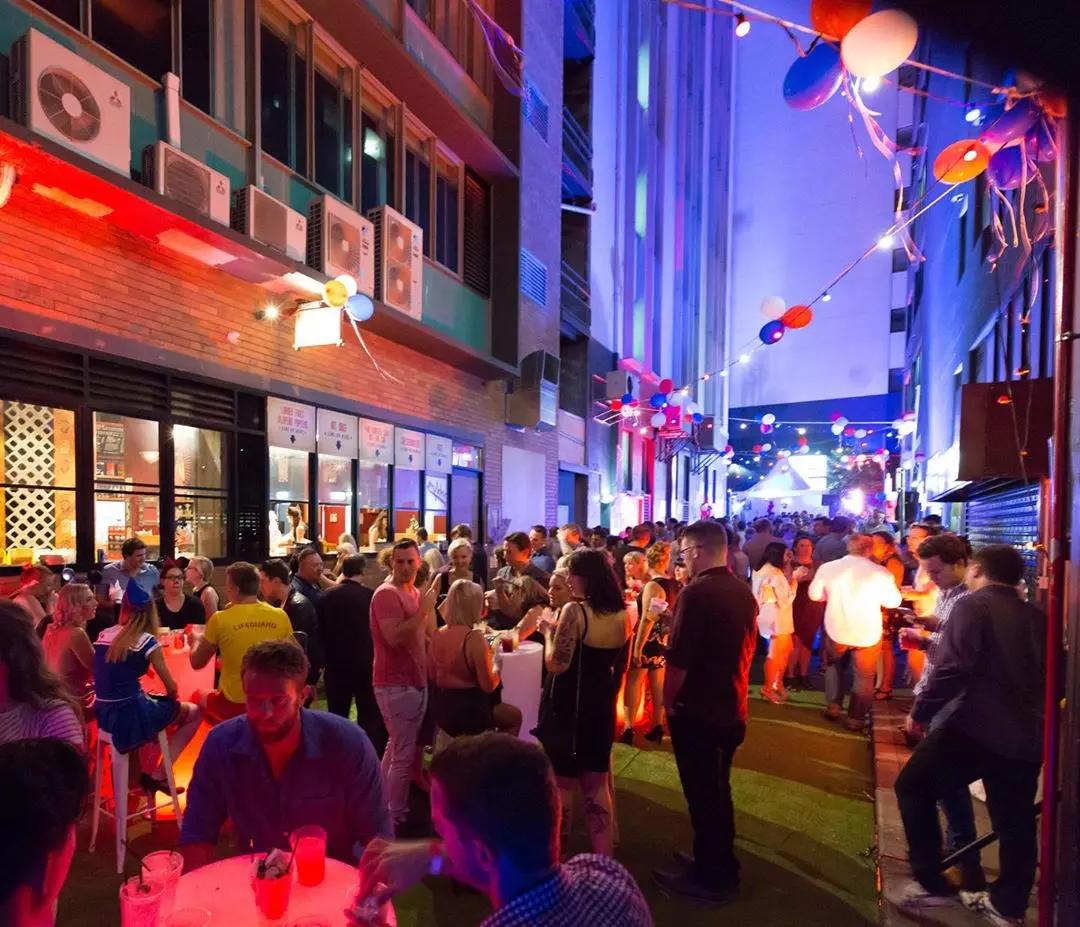 TUESDAY
If rhythm and blues is more your vibe, be sure to check out RNB Jam with Russ Walker and friends, every Tuesday at the Press Club. Bringing quality live music back to Queensland, it's a ticketed entry of $10, but the atmosphere and tunes are sure to be worth it. A genuine leader in the Brisbane boutique music scene, plus specialists in live music and hand-crafted cocktails, the Press Club oozes sophistication, understated warmth and classic character. Home to some of Australia's most award-winning barmen, employees are clearly passionate about their craft and sure to serve you up a memorable drink as you bop along to your favourite hits. With limited numbers, be sure to secure a spot in advance so you don't miss out!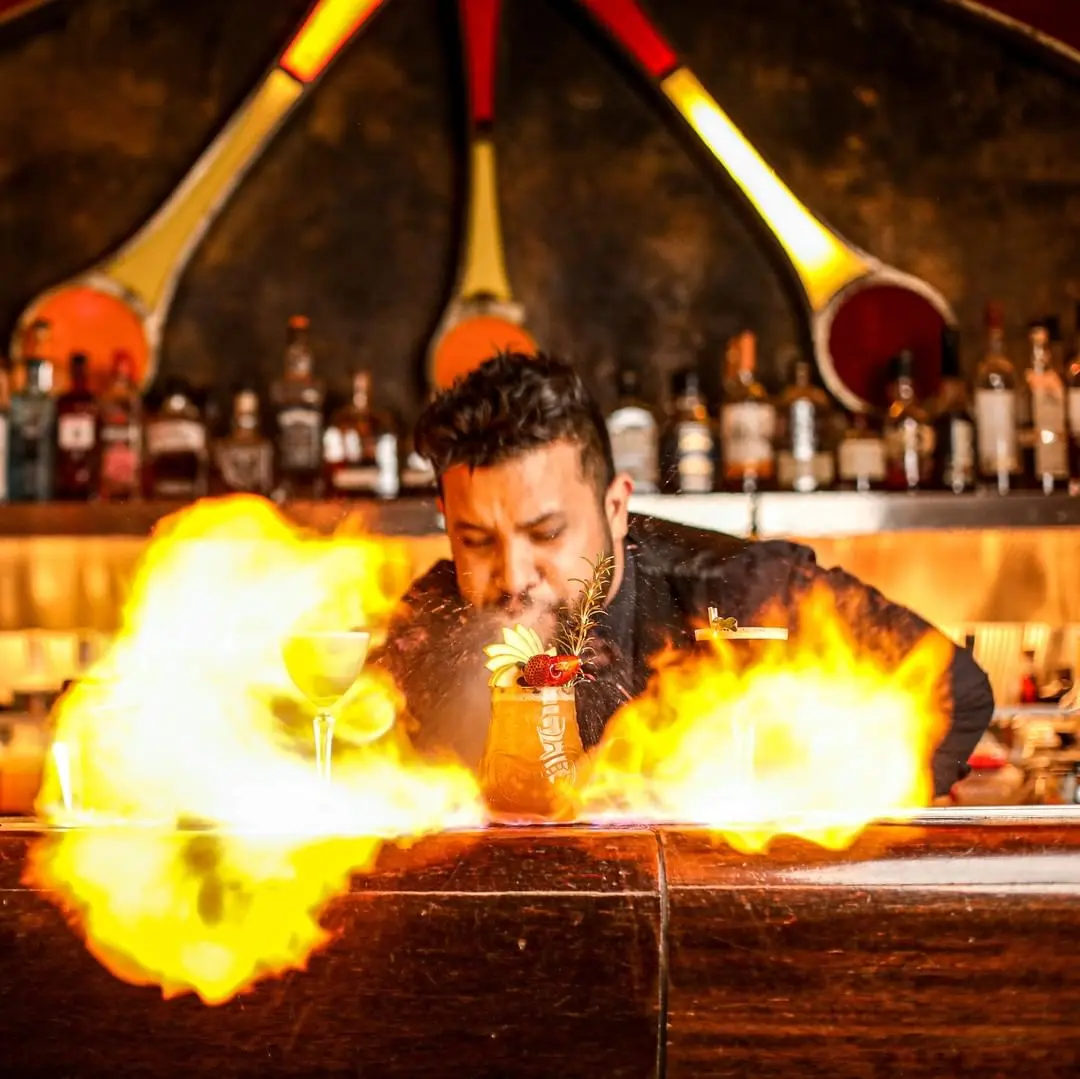 WEDNESDAY
Strum your way through those hump-day hiccups at the Triffid Garden with Acoustic Wednesdays. Kicking off at 7pm every week, waltz in to listen to some good ol' feel-good music from your favourite local singer songwriters. Walking distance from the valley, relax in the Triffid, an old commercial hanger that perfectly merges its WW2 heritage with modern landscaping. A vibrant and diverse space, bring along your friends and redefine Wednesdays as your new favourite day of the week.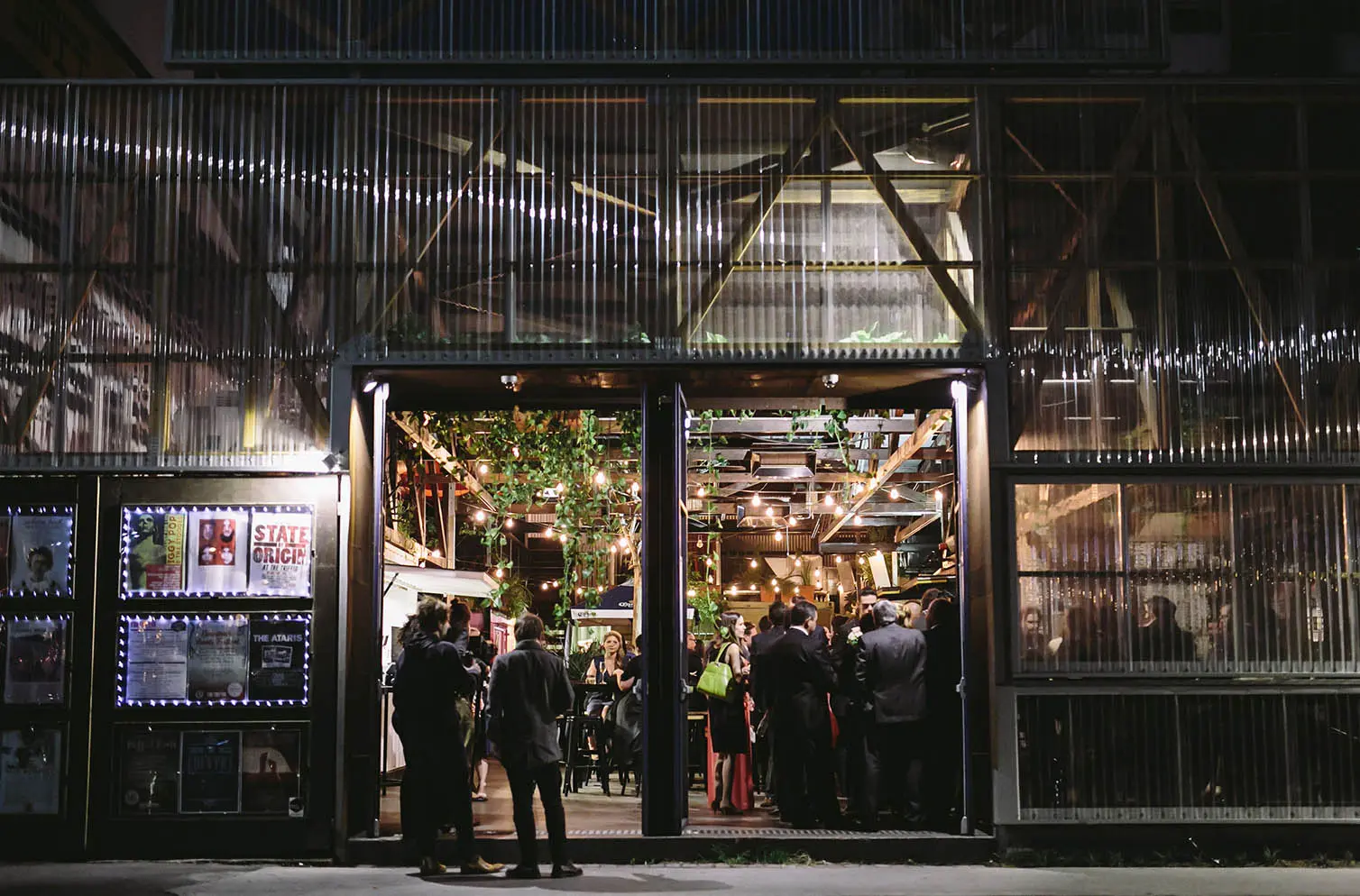 THURSDAY
While the absence of gigs and concerts has left music lovers feeling down, Brisbane's iconic Caxton Street bar, Lefty's Music Hall, has pulled through with a lineup to lift our spirits. As one of Brisbane's best nightspots and the jewel of Caxton Street, Lefty's is known for its fun entertainment and freewheeling atmosphere with first-class live music performances. Thankfully, it's live music events are back from Thursdays through to Saturdays, giving us something to groove along in our seats to! Lefty's SONGBOOK SERIES kicks off on Thursday 22 October, featuring local Brisbane troubadours HaydenGoSeek and Danny Widdicombe performing favourite songs from the 60s, 70s and 80s across three nights from 7:30PM-10:30PM. Tickets are on sale now here. And, if you're looking for something to attend between now and then, Good Will Remedy Live at Lefty's will take the stage on Friday 9 October and Saturday 21 November from 9pm-1am, and Saturday 10 October will feature a night of both Daniel J Lewis Live at Lefty's and The Columbus Collective Live at Lefty's.
If you love a bit of thrill and competition to accompany your music, be sure to check out the Brightside on Thursdays, who are currently hosting their annual Battle of the Bands. Back and better than ever for 2020, heats are running every week with the grand final due to occur in November. With local and upcoming bands taking the stage, winners are chosen by the crowd so be sure to show up, cast your vote and embrace your inner judge. P.S if you can't make Thursdays, the venue is also open Friday-Sunday, with live music also running on Friday and Saturday.
The Flamin' Galah | Petrie Terrace
Taking over the Beetle Bar which closed mid 2016, say goodbye to insects and creepy crawlies and put your hands together for a… bird on fire? Swooping on the scene, the Flamin' Galah has got live music, cheap drinks and good food. Hosting 'Original Thursdays' every week, sit back and revel in the funky tunes of some fresh-faced Brisbane indie acts. Doors open at 7pm so risk walking in, or book in advance to guarantee a spot and also save a bit of moola.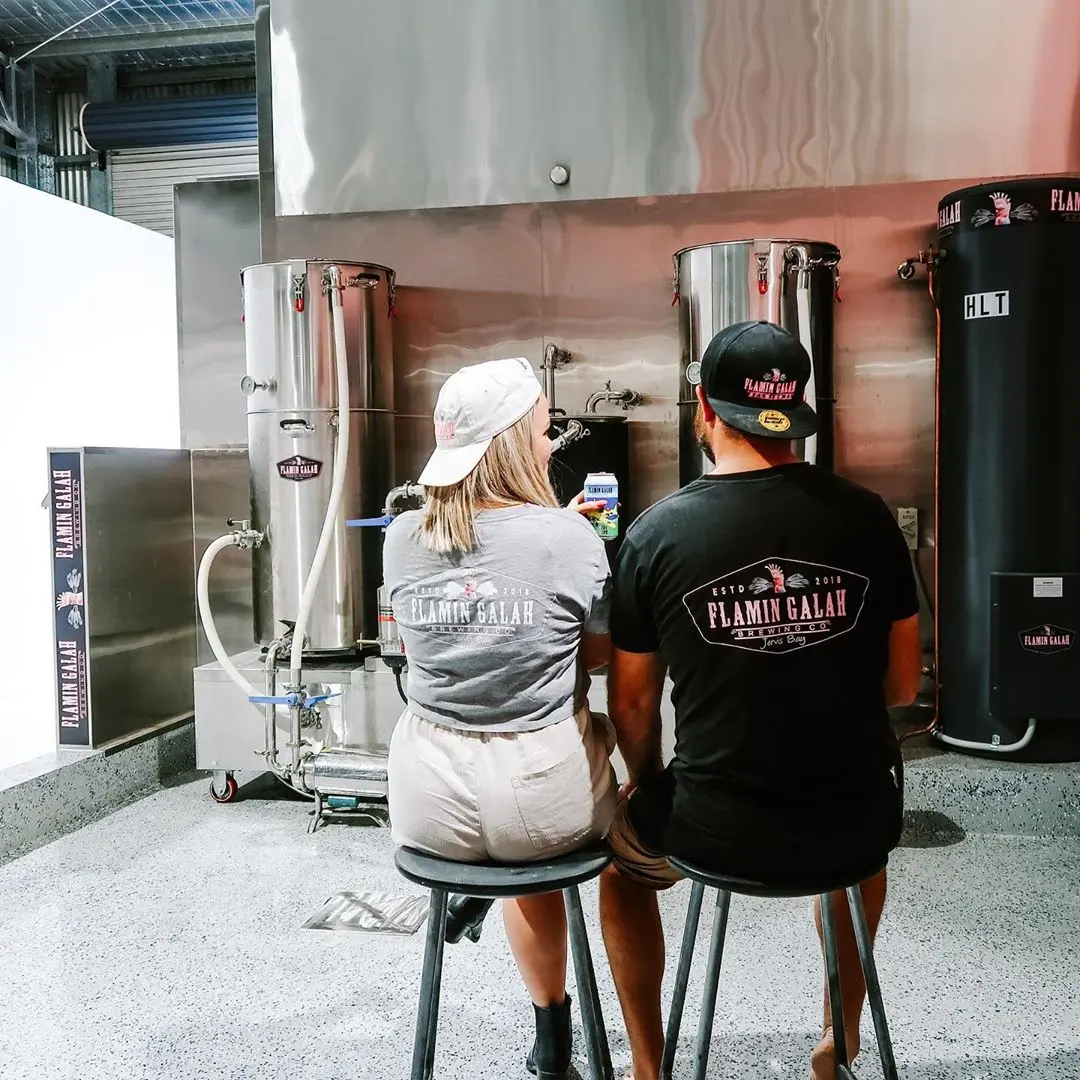 The Walrus Club at the Regatta Hotel | Toowong
If you want a bit of exclusivity with your sound, check out Jazz Thursdays at the Walrus Club in the Regatta Hotel. A speakeasy for all you fine ladies and dapper gents, sneak on through the two inconspicuous stairway entry points and escape from reality. Known for their premium and specialty rum range, they boast over 150 different blends, so what are you waiting for? Sip with sophistication to the smooth sounds of jazz.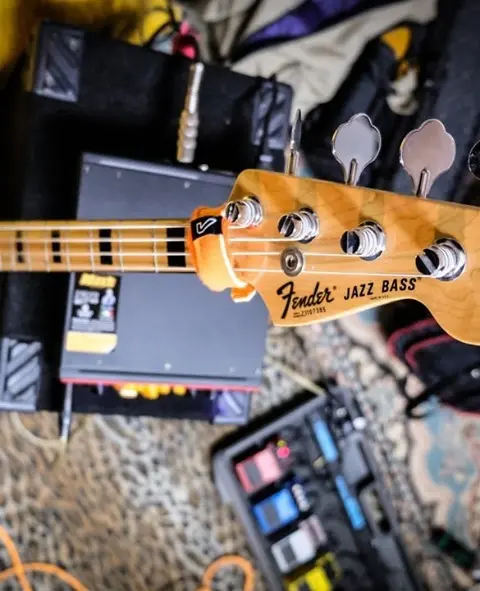 FRIDAY
If you want to jazz up your usual Friday antics (pun intended), this 1920s speakeasy is an experience that'll ease away the week's woes. An old-world English-style pub, Electric Avenue is split across three areas, with the restaurant and bar located on the ground floor and Mrs J. Rabbit's cocktail bar on the second. Hidden away, slip through the antique wardrobe of clothes to find Mrs J Rabbit's, which offers a tantalising mix of technical and creative cocktails, whisky, fine wines and beers, accompanied by the sweet tunes of the piano on Fridays. If Friday's aren't your go-to, a DJ is also rumoured to spin some smooth jazz and blues on Saturdays.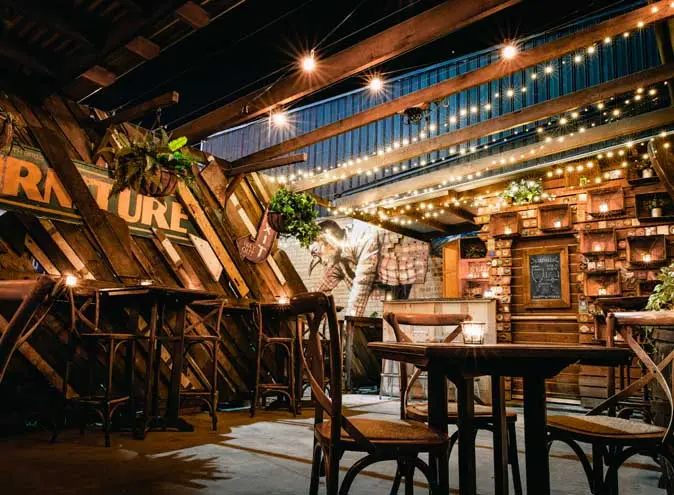 Friday nights have never looked so fun with Suzie Wong now hitting the streets. Forget tacky tiki-huts and overdone hula skirts and waltz into the Hawaiian-inspired, grungy surf shack serving up cocktails, live music and you guessed it, good times. With a huge spread of musical genres taking the stage, you're sure to find some undiscovered gems who will have you begging for a boogie. The bar's entry is a giant metal fridge door, with colourful prints, neon, photos and knick knacks plastering the walls as you walk in. Open Thursday-Sunday 6pm-3am, drink your way into the weekend with a crazy cocktail concoction, with the menu featuring names such as Fizzy Bubbly Boi and Unsolicited Life Advice, as well as beer on tap and a tasty wine list.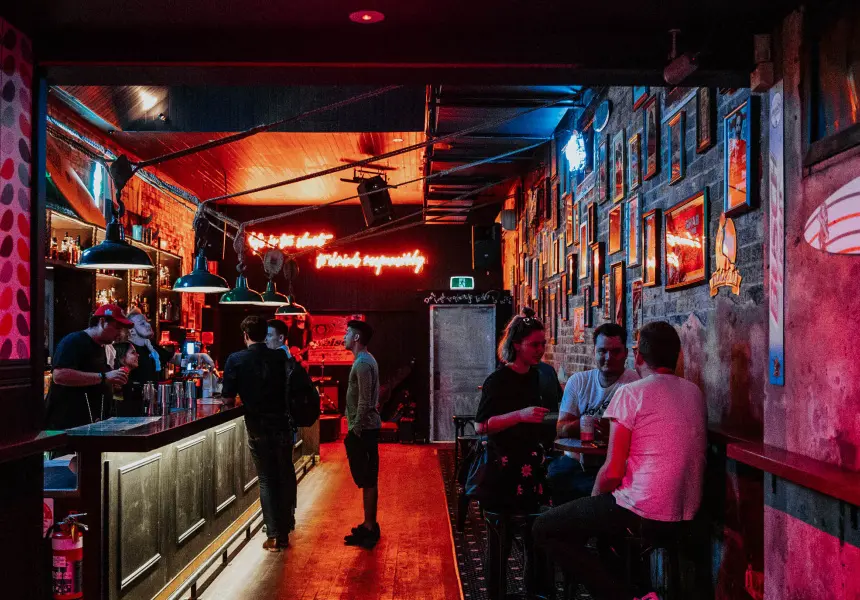 If music with a view is what you are after, the Eagles Nest, aka a 12th floor rooftop bar, has got your name written all over it. With a tapas style menu, signature cocktails, champagne, wine and craft beer, as well as chilled music, there's no better place to catch the city's spectacular sunsets. Bask in the sights of the Brissy river, city skyline and iconic Story Bridge and start the weekend right. The Eagles Nest can also be booked for exclusive use functions, perfect for both corporate and private events.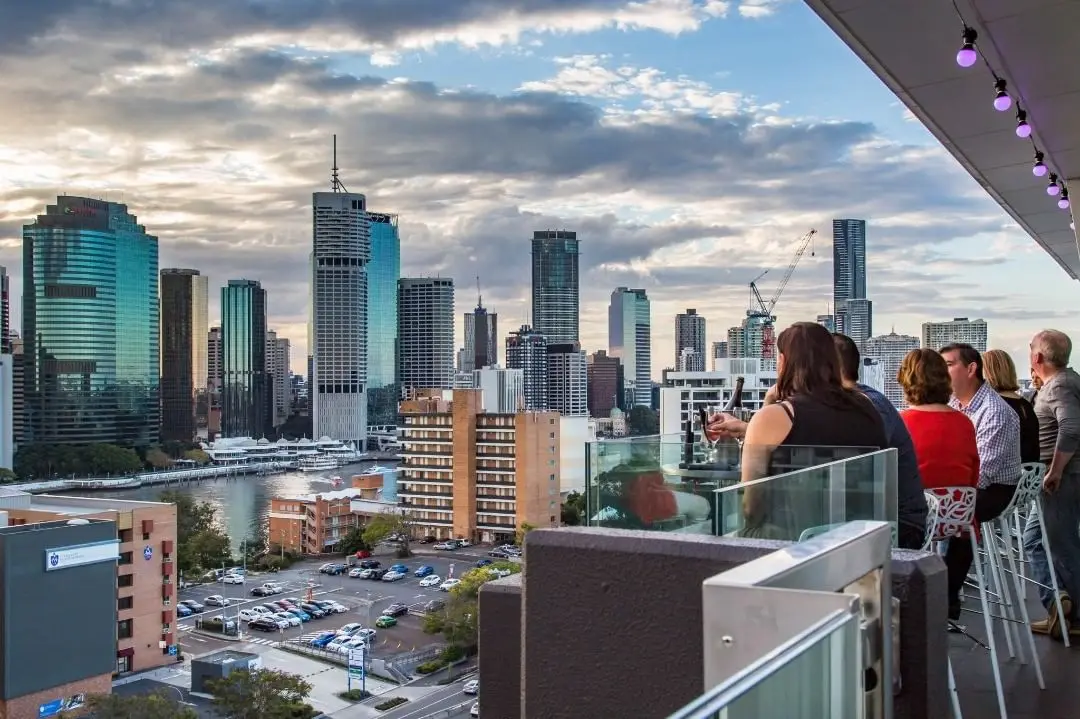 Cloudland | Fortitude Valley
If you're after something a bit different to your usual live music scene, the Big Band Cabaret Dinner & Show is sure to switch it up. Occurring once a month, sign up for an evening of fabulous food and alluring entertainment – the perfect setting for romance, or even a soirée with friends. Each show features a swinging stage performance by one of the resident big bands and vocal Supremes, accompanied by the show-stopping delights of their burlesque ensemble and special guests. Tickets must be purchased prior, so dust off your sequins, the show awaits!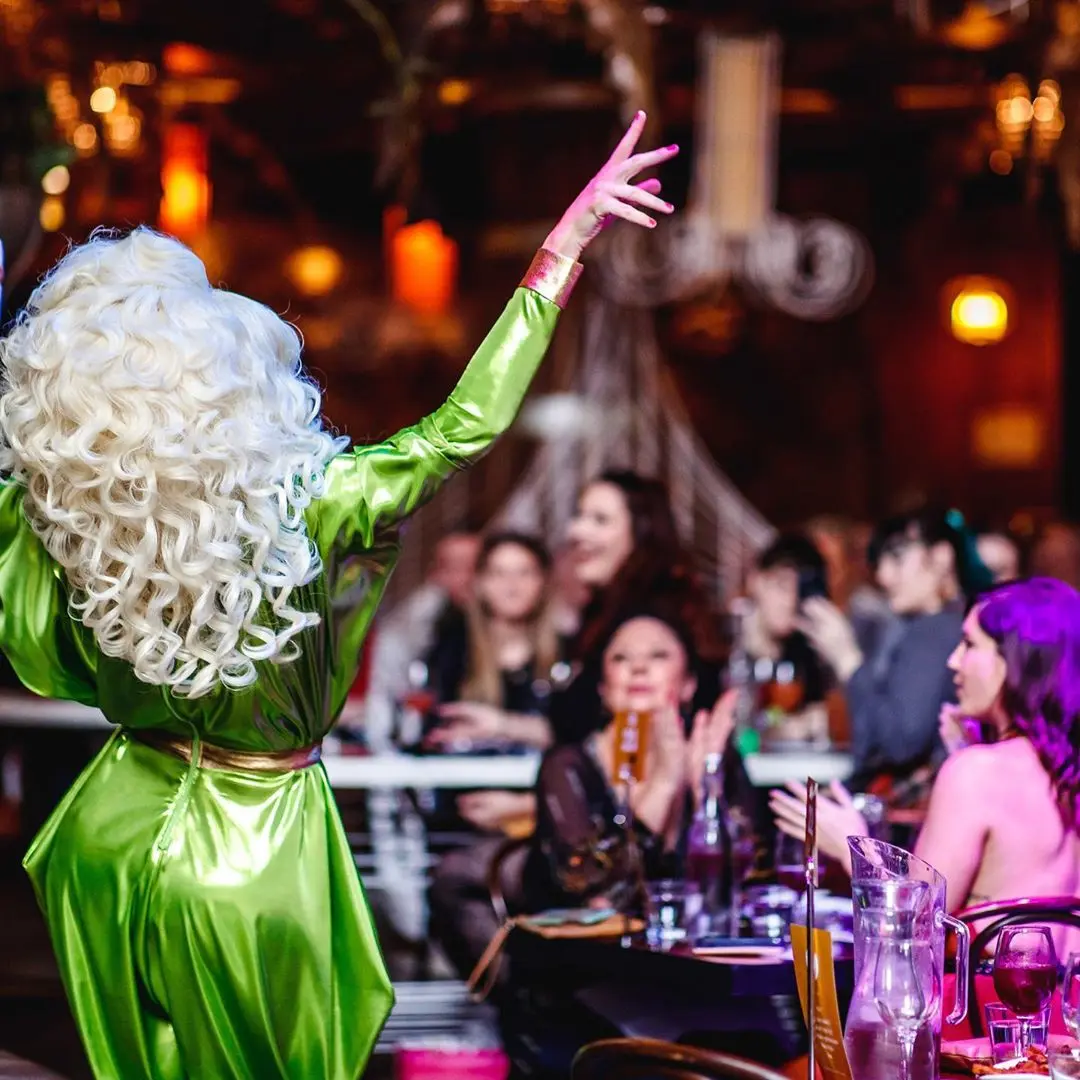 SATURDAY
The Zoo | Fortitude Valley
One of the first venues to kick start live gigs post COVID, the Zoo is possibly one of the longest standing music venues in Australia, and sure know how to do live music. Launching their new ANTI-SOCIAL series in June, they offer intimate, seated shows sure to keep you safe and satisfied every Friday and Saturday. Independently owned, operated and booked by females for the past 25 years, these girls sure know what they are doing, with the venue previously hosting the likes of The Pixies, Violent Soho, The Black Keys, Gomez, Regurgitator, Butterfingers, Real Estate and thousands of other local, national, international artists and special events. With two-hour sessions, there's always something to tickle your fancy, so be sure to get online and check out what's on.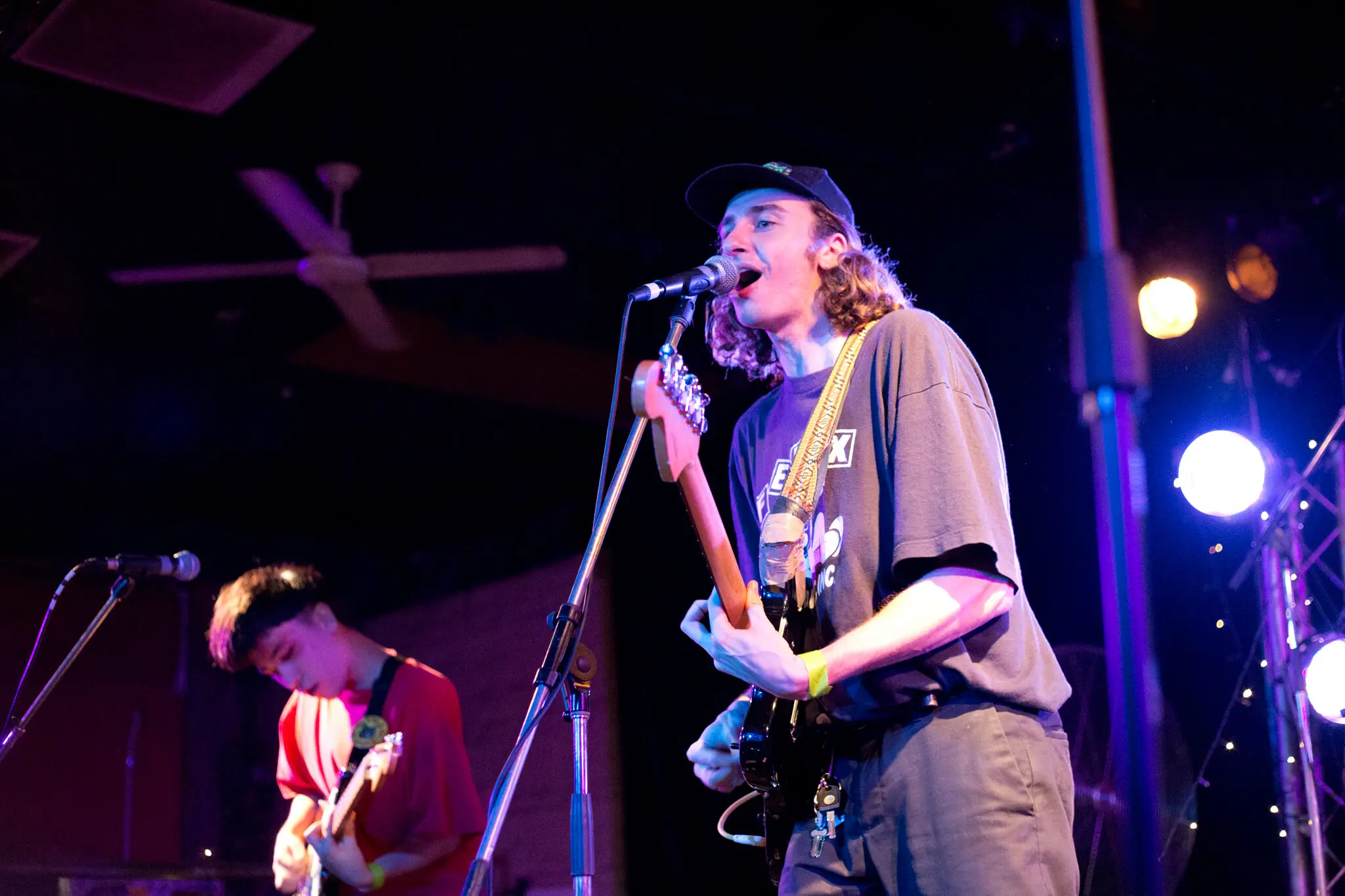 If music to accompany your beer is what you are after, the beer experts at Archive have got you sorted. With 22 constantly rotating draught beers on tap, and live music running from Thursday-Sunday, it's the perfect place to spend your Saturday night. Food is on the table seven days a week from 12pm-9:30pm so make a whole evening of it, surrounded by a thriving craft beer community. However, fear not, if beer isn't your drink of choice, there's plenty of spirits, wines and cider to quench your thirst.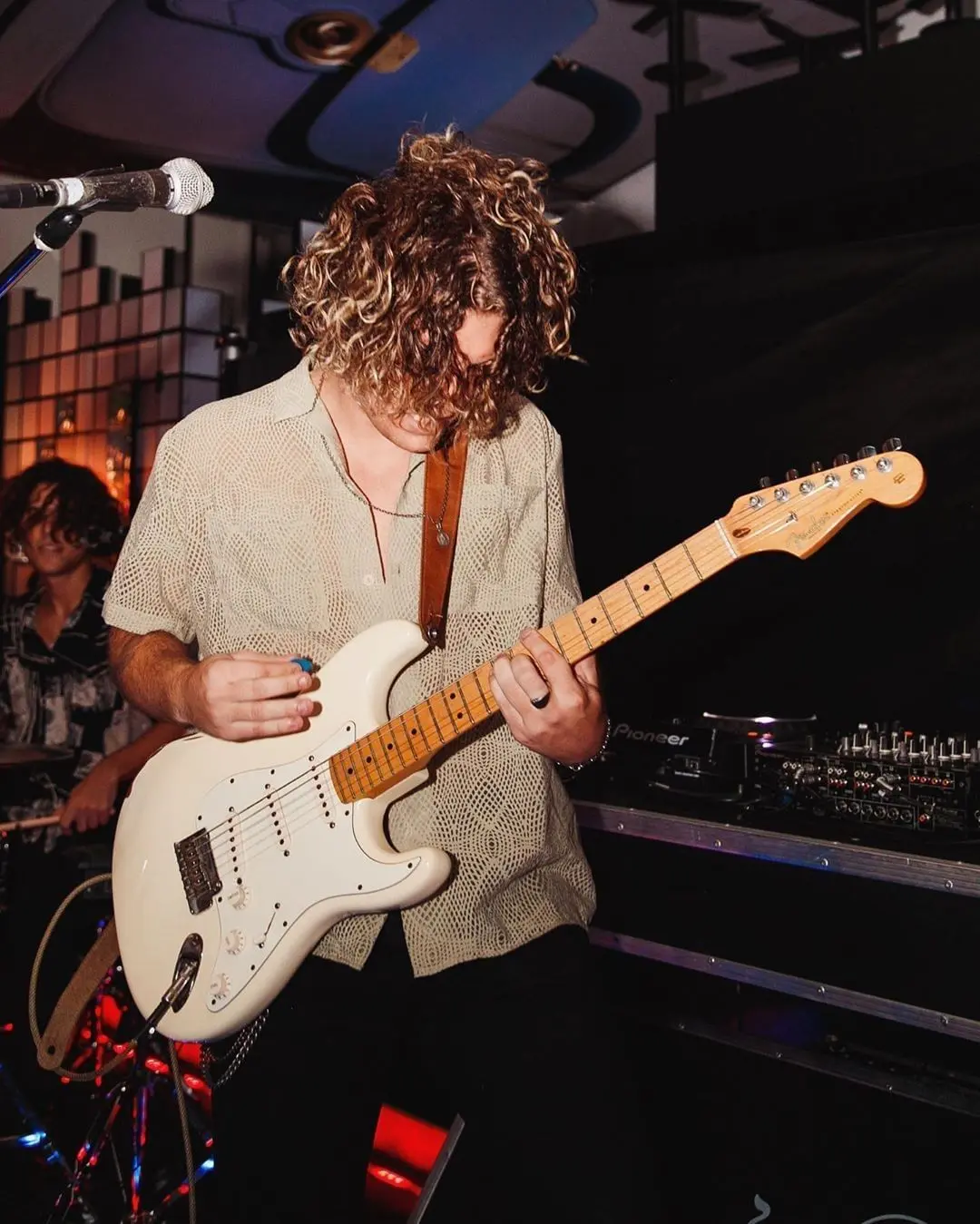 Switch it up from the bustling city and club scene and head into the Brisbane Jazz Club on Saturdays. A relaxed and friendly atmosphere with the best local interstate and international jazz on offer. With a commitment to the music, you are sure to have an unforgettable experience, and leave with a newfound appreciation for jazz. Located in the historic clubhouse, sway away as you enjoy the stunning views of the city skyline, particularly after dark, both inside the club and on the deck. A not-for-profit enterprise, the Brisbane Jazz Club is also open Thursday and Friday nights, as well as Sunday afternoon.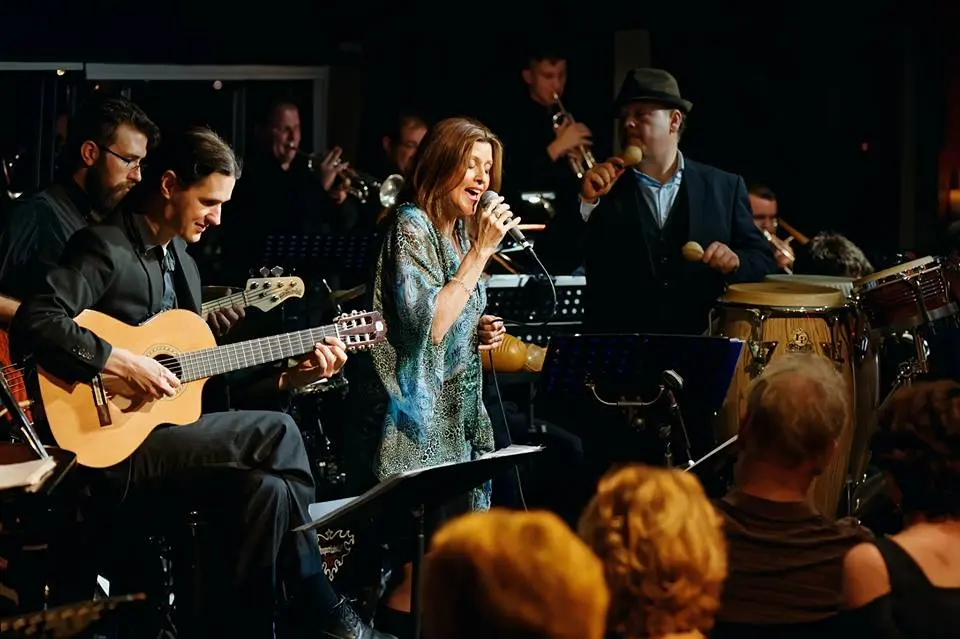 SUNDAY
Launching October 4, Speakeasy Sundays are about to start at the Emporium Hotel, and we couldn't be more excited. Located in their exquisite piano bar, escape to a golden era with live jazz from a select line-up of talented local musicians from 2pm. Local favourites will include Aaron Jansz Trio, Bradley McCarthy Trio and Brendan St Ledger Trio, gracing the stage until 5pm every Sunday. With $15 cocktails also on offer, secure a spot before it's too late!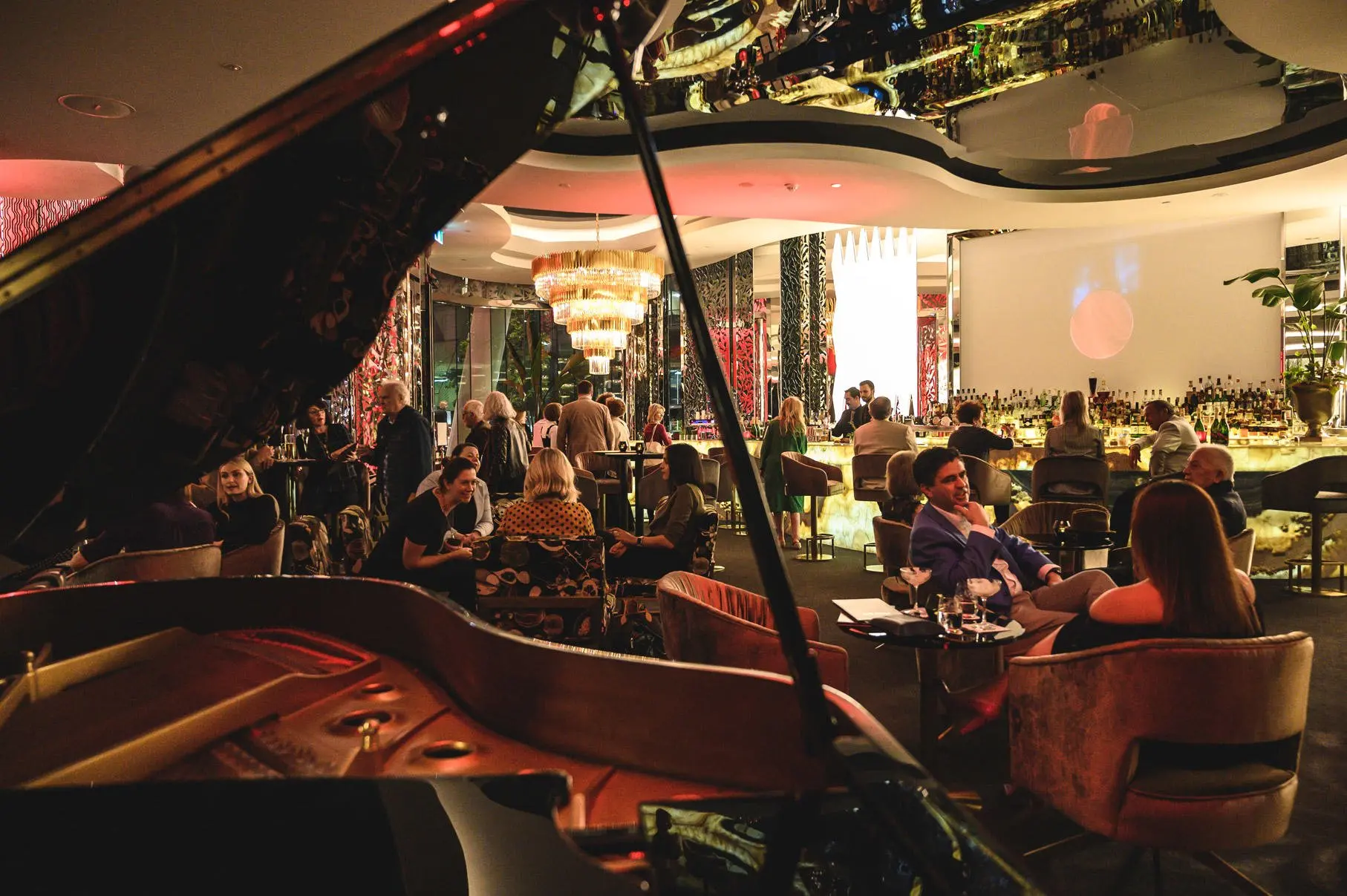 One of the Valley's most atmospheric drinking holes, Black Bear Lodge is also the place to be to catch some of the best local music. Recently announcing their inaugural Sunday Service, end the weekend on a high note with QLD's best emerging acts. It's first in best dressed due to limited capacity, so punctuality is key with doors opening at 6pm. The venue, filled with stag heads, a full bar and velvet curtained stage, is nestled above Brunswick Street Mall, and is sure to set the tone for a memorable evening.