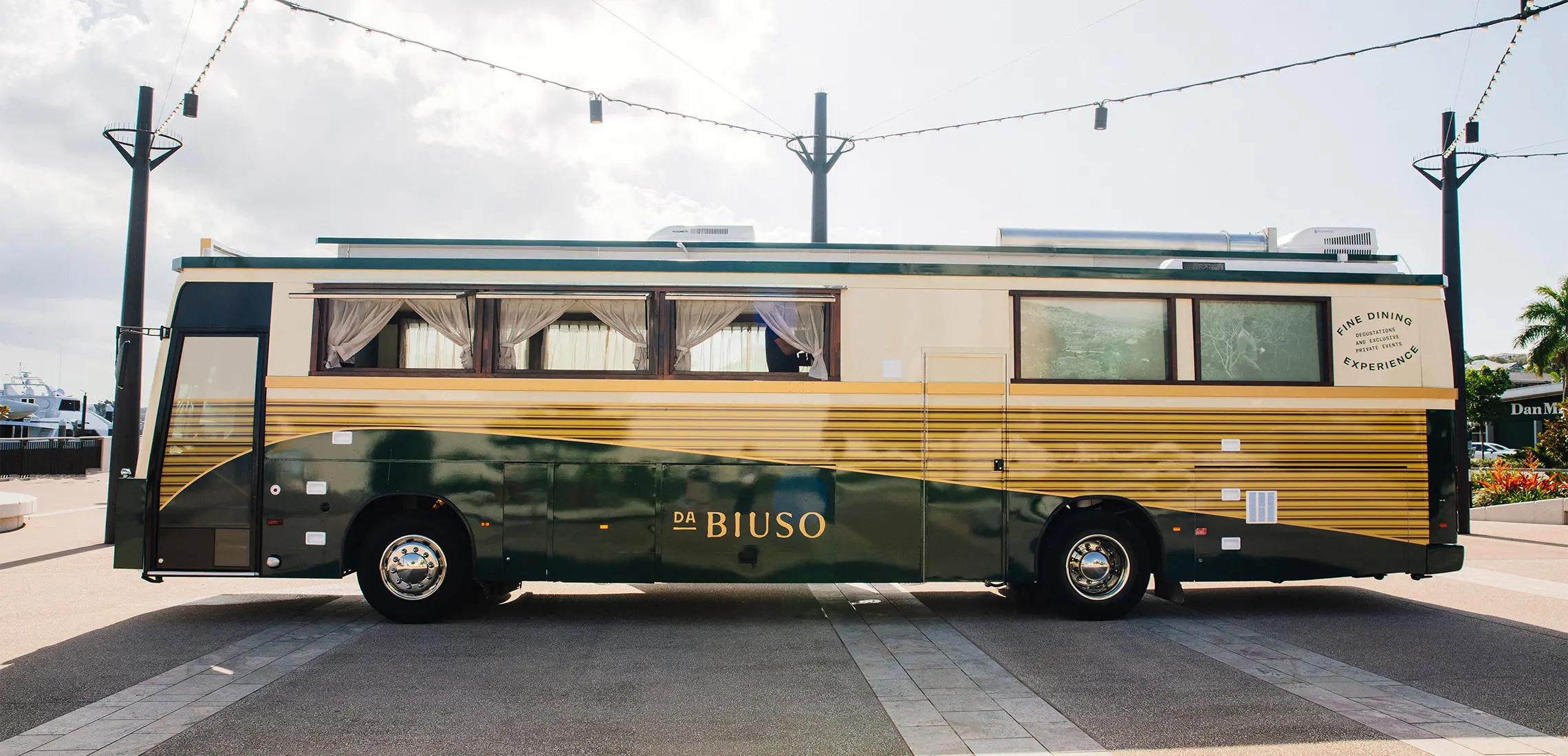 All Aboard! A Fine Dining Degustation On A Coach Arrives In Brisbane
Meals on the bus
By Dinushka Gunasekara | 1st March 2023

Jumping on a school bus = not fun. But climbing aboard a luxury restaurant on wheels? Quite literally, a journey you'll never forget. 

Brisbane's latest fine dining degustation experience is the first of its kind in our River City – an intimate restaurant aboard a charming bus, fitted out to resemble Brisbane's historic trams. Called Da Biuso, the endeavour has been months in the works, and has officially made its first stop. 

The 12-seater restaurant welcomes passengers to climb aboard at Ascot Green, with the stunning racecourse serving as the backdrop. While Da Biuso won't move during service, the venue will relocate to new locations throughout the year, bringing with it the opulence of a first-class dining carriage.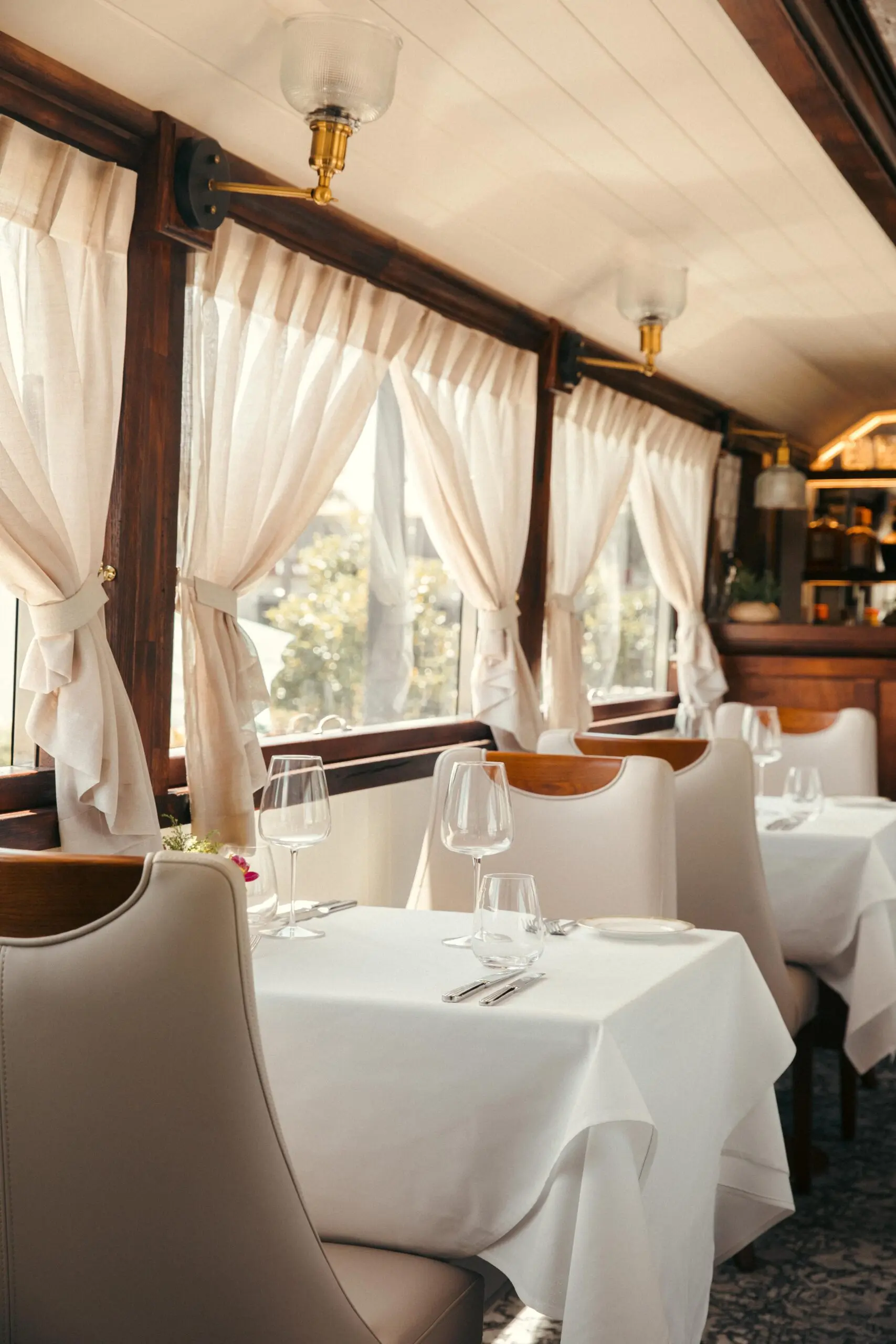 Da Biuso will serve Mediterranean-inspired fare in a degustation menu, with the option to add paired wines from a curated list of Italian drops – some of which are exclusively sourced for Da Biuso. The elevated offering will change with the seasons, opening with the likes of oysters all'onda, a spritz cocktail with Australian scampi, and Tasmanian lamb in a balsamic bone reduction. 
Calling on co-founder and head chef Biagio Biuso's 25 years of experience leading kitchens, the innovative dishes will be complemented by fellow co-founder and sommelier Sarah Biuso's curated vinos, as son Joseph assists with bringing the menu to life in the kitchen. "From the first taste of stuzzicare il palato to the last drop of Franciacorta, it will be unlike any experience you've had, combining comfort, connection and elegance to create the perfect moment," Biagio said.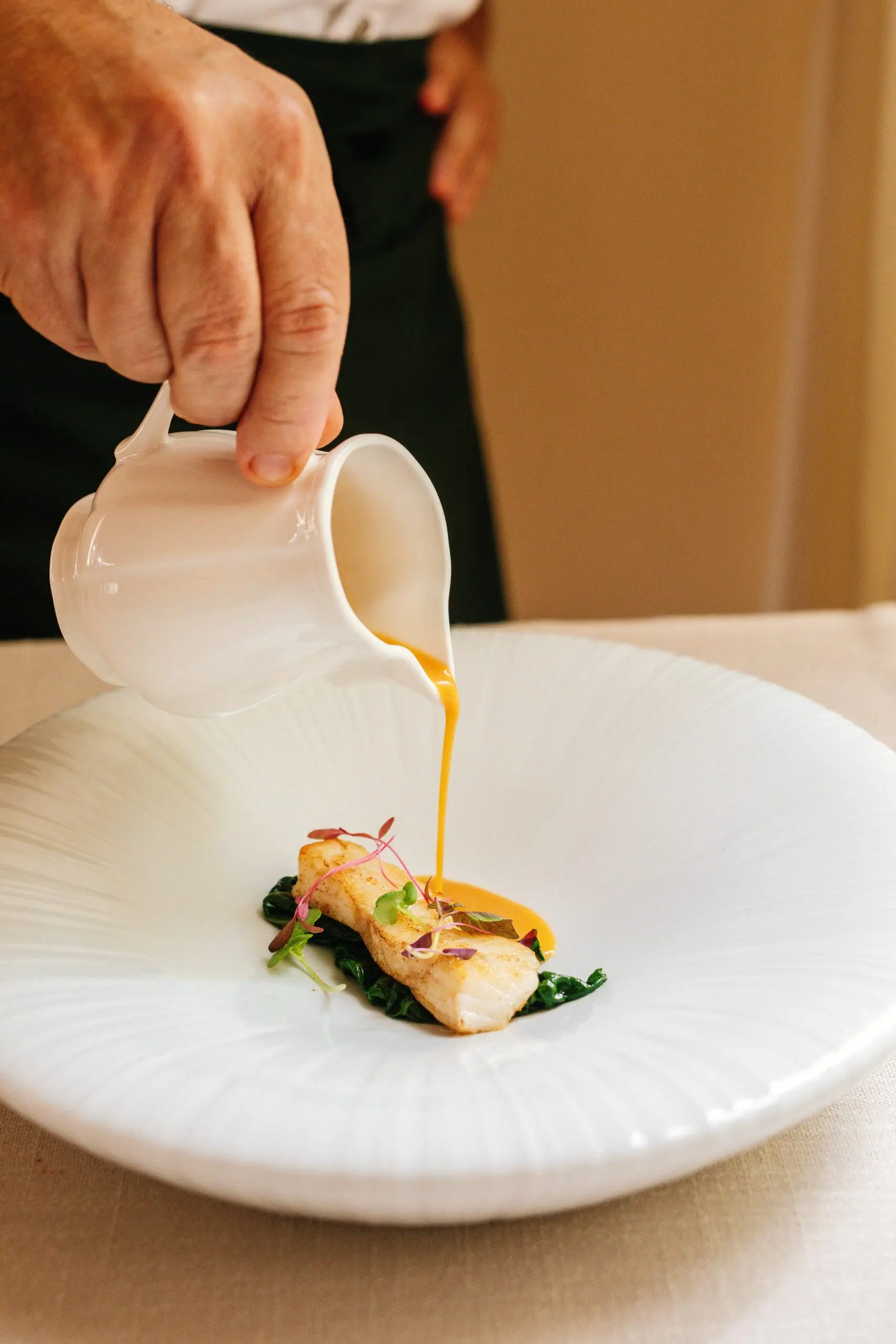 Da Biuso opens on 3 March for lunch and dinner. Book here.