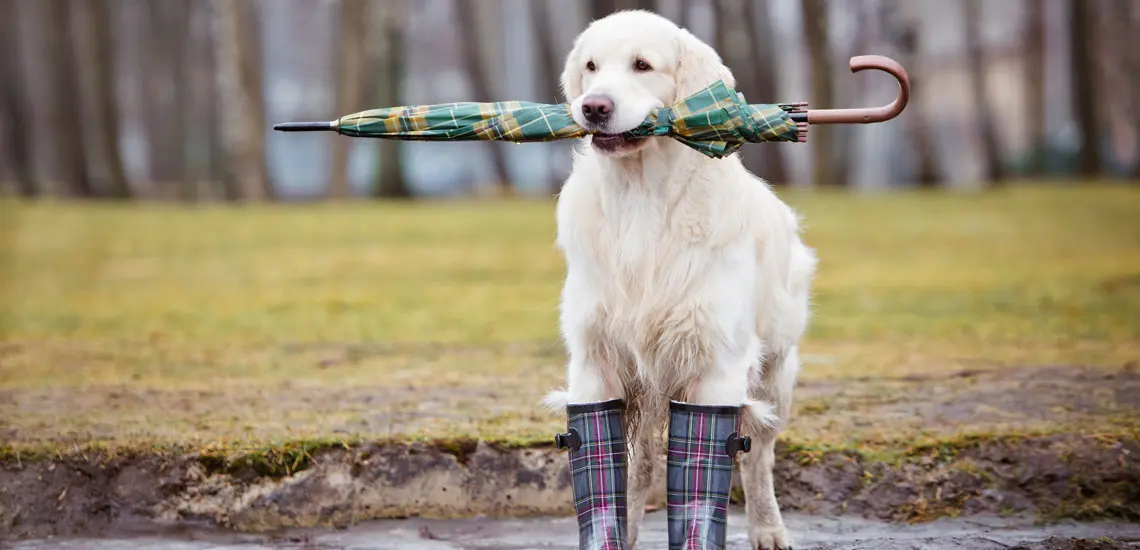 Brisbane's Best Rainy Day Activities
Rain, rain, go away, come again when you're not disrupting our social schedule.
By Brittney Deguara | 29th January 2016

"I know it is wet and the sun is not sunny, but we can have lots of good fun that is funny." Dr Seuss taught us many valuable life lessons but this is by far the best. These days, calls of "Marge, the rains are 'ere!" are all too frequent and we can't stop donning stormy expressions when the first droplets fall. Seriously, rain AGAIN?

But, as the good doctor advises, we can still have fun without the sun! So we've comprised a list of the best things to do on a rainy day.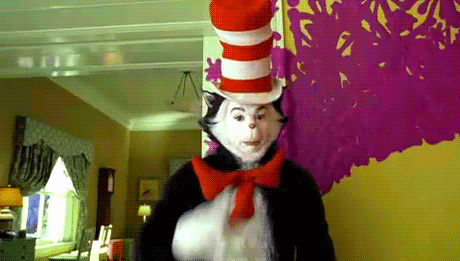 1. Go see a flick
This is the most obvious choice, and with so many cinemas in the Brisbane area, you'd be silly not to go and enjoy the latest releases with popcorn, Frozen Coke and comfy chairs. Beat the crowds with a trip to some of Brisbane's boutique theatres, such as the Blue Room Cinebar in Rosalie and Palace Barracks Cinemas. And if you're bemoaning ticket prices, check out our handy cheat sheet to getting the cheapest prices in town.
2. Go bowling
Aim for a strike or just sit back and watch everyone else do it while you have a few drinks. Strike Bowling in Brisbane's CBD lets you drink, bowl and drink some more while enjoying the comfort and warmth of being indoors.  If your bowling skills are questionable, make sure you ask for the kiddie bumpers.
3. Get cultured
Satisfy your cultural cravings with GOMA's exhibitions! In addition to paid touring displays, there are many free exhibits to tickle your fancy. From now until April, you can experience the 8th Asia Pacific Triennial of Contemporary Art (APT8) for free!
4. Play Laser Tag
Book a session at Woolloongabba's Laserforce and grab nine mates for a great deal. You'll soon forget the miserable gloom outside because you get to shoot your friends with FRICKIN' LASERS.
5. Forget Bored with Board Games
Gather your pals and head out for a friendly game with some bar snacks and a cheeky pint (or two). Check out our list of bars with board games!
6. Read, sip, turn page, repeat
Now's the time to get through that "To Read" list a mile long. You could sit at home in your fave comfy chair. OR you could head over to West End's Avid Reader for books and coffee, because this bookstore and café mashup knows what we like. If it's Sunday morning and rain is falling, make sure to check out their big breakfast book club with special guests each week.
7. Get yo' bake on
The only thing better than freshly-baked goodies is getting to attack the mixture before anyone can cook it. Grab your friends for a baking party and remember: if you made the food, then you are its god and the calories do not count.
8. Cuddle up
Forget about your significant other; go out and cuddle a CAT. Yeah, you heard us! Immerse yourself in the wonderful cat-loving world that is Cat Cuddle Café. Make friends with super cute rescue kitties and, if you can't bear to let go of the fluffy, fear not: you can adopt any of the cats at the café. Talk about a great first date!
9. Netflix and not chill
The only hooking up here will be between your laptop and the flat screen in the living room. Invite your besties, boyfies, girlfies (?) and neighbours over to watch some Netflix and just hang out. (We mean in the friend sense of the word and we said NOT chill; quit unbuttoning those pants.) A Harry Potter marathon is no fun unless your best friend is reciting it with you word for word. If you're up for a bigger challenge, why not try and binge-watch all 10 seasons of Friends?
10. Shop 'til you drop
Make your way over to Wintergarden in the CBD, Brisbane's newest shopping mecca. Take your time sifting through the racks of Zara, H&M and (soon!) Uniqlo. After you've given those shopping muscles a good workout, mosey on over to one of the many eateries in the arcade. Shopping AND food? You can't go wrong! Or head to DFO for some factory outlet shopping; bargains are sure to cheer up a gloomy day, right?
11. Makeover your wardrobe
We all have questionable fashion choices or clothes we've kept for far too long. It's time to be realistic: you're never going to wear that floral kimono set and, unfortunately, you will not fit into that outfit you've kept since before puberty hit. For the most effective spring clean, follow the KonMari method.
12. Dine like a lady
Get all gussied up and enjoy delicious treats from some of Brisbane's best high tea venues, such as Stamford Plaza, Vintaged Bar + Grill, and Customs House. We've even got all the top high tea picks right here to save you the trouble.
13. Cook up a storm
Learn how to make the perfect dish from the pros at James St Cooking School. Their culinary experts have honed their skills over many years and they're ready and willing to impart their knowledge. Classes include Beer and BBQing, Chocolate Desserts, Fast and Furious Seafood and even a Gourmet Girls class perfect for an evening out with your besties! Don't love cooking? There are PLENTY of other creative classes you can do indoors during a drizzle.
14. Paint a masterpiece
Cork and Chroma is a Brisbane favourite for a very good reason: this fun art studio will let you paint to your heart's content while drawing inspiration from your wine glass. Bring one or two of your favourite bottles of wine and let the creativity flow. The only talent you need is being able to hold a wine glass in one hand and a paint brush in the other. Voila!
15. Get into your activewear
Think that because it's raining you can't get your exercise on? Think again! There are these things called gyms that are indoors! Or you could attend a bunch of classes on offer in Brisbane shake off the rainy day blues.
16. Pamper yourself
You don't need to wait for a rainy day to do this, but if you're stuck in the house all day, why not treat yo'self? Apply a face mask, wax your eyebrows, shave your legs, put a hair mask in or give yourself a tan. The possibilities are endless! There is no better company than yourself, and no better way to relax than with an OTT pampering session.
17. Do Nothing
Do absolutely nothing. Sit in a chair on the porch, look out the window from your bed – whatever "nothing" activity you choose, make it a good one. After all, doing nothing is all we ever want to do. You gotta make this nothing mean something.
Like this? You'll Love These!
Brisbane's Cosiest Cafes Lazy Girl's Guide To Cleaning