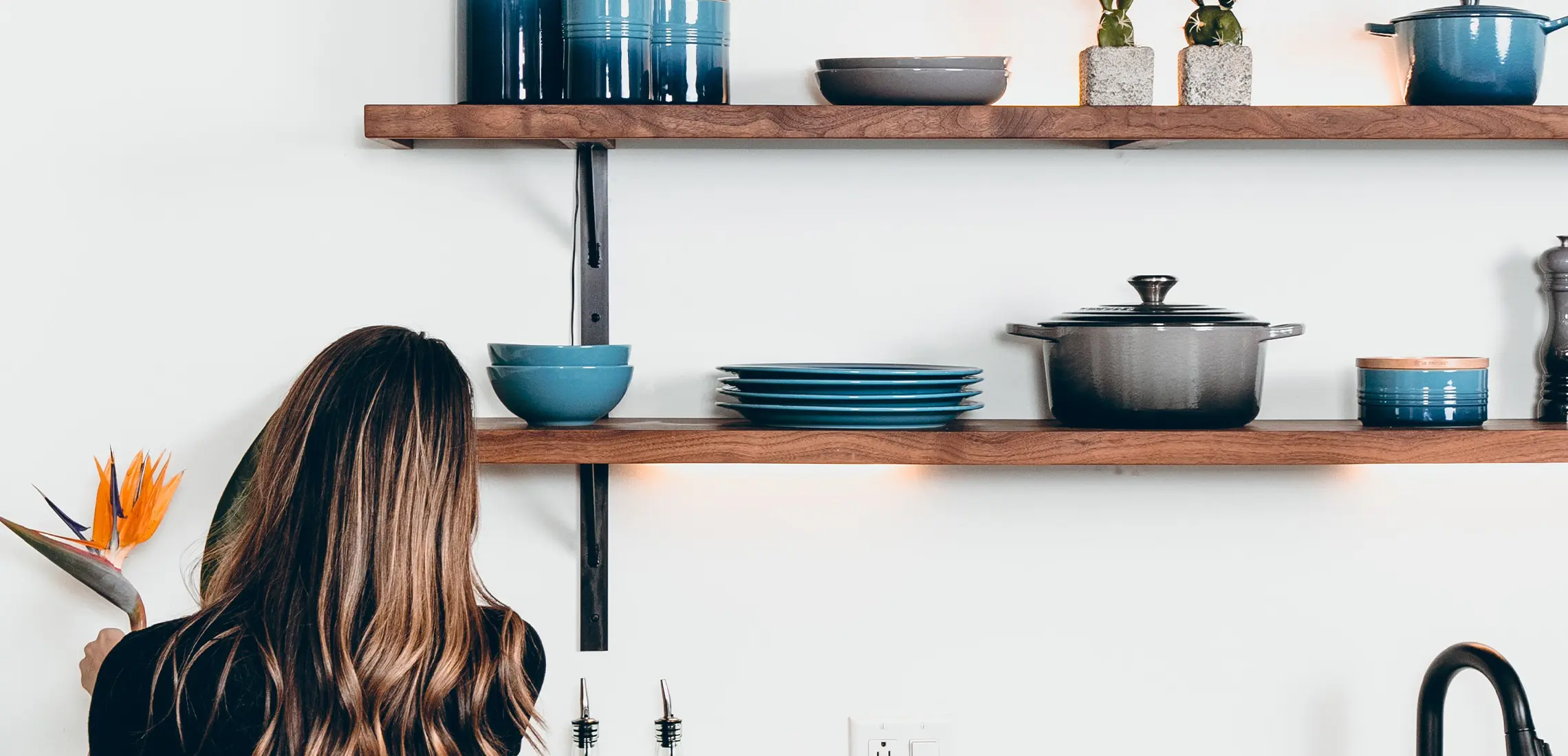 6 Decluttering Methods That Aren't Marie Kondo For Your Spring Cleaning
Tidy home, tidy mind
By Dinushka Gunasekara | 19th September 2022

It doesn't matter if you're a material girl or self-proclaimed clean freak; we all gather clutter in one way or another. Like clockwork, when the flowers start blooming again and the baby animals come out to play, it's that time of the year to give our homes a spring clean. Last year we were all about sparking joy in our decluttering, but sorry Marie Kondo – this time we're upping the ante. From Swedish death cleaning to self-storage with TAXIBOX, here are six decluttering methods to help even the biggest hoarders tackle that mess.   
Four-box method
Every item has its place, and it's in one of four boxes! As the perfect solution for the indecisive, take four boxes (or three boxes and a bin) and label them as 'put away', 'donate/sell', 'storage', and 'trash'. You're not allowed to put an item down until you've decided what box it belongs in, and at the end of the session, make sure to empty the boxes accordingly. 
Swedish death cleaning
Not nearly as intense as it sounds, this home organisation method is all about making life a little easier for you and your loved ones. Usually embraced by those who are nearing the end of their days, Swedish death cleaning calls for you to take the time, while you have it, to appreciate your stuff then get rid of it. While the ultimate goal is to reduce the time and effort spent decluttering your space for the people you leave behind, the concept is still relevant in many moments throughout your life – think downsizing, the end of a relationship, or a milestone birthday. Let quick successes keep the momentum going by tackling simple tasks first in impersonal things like furniture before moving onto nostalgic items. Get rid of excess or items that don't have value to you anymore and save what matters most. 
Self-storage with TAXIBOX
When it comes to clutter, your number one enemy is not having enough room. If only you could make some more space… in comes TAXIBOX. As the modern solution to storage, TAXIBOX provides you with the space you need to keep all your prized possessions close-by, without taking up valuable real estate in your home. Taking the hassle out of storage, TAXIBOX delivers your storage unit to your door so you can take your time filling it up with all the good stuff. Once you're packed,  you won't have to lift a finger, as your TAXIBOX unit will be collected and stored at their storage facility until you need it again! You can even keep your storage unit on-site outside your place for easy access. Perfect for putting away your seasonal decor, sentimental pieces, or large items you're not ready to part with just yet, the 2.4m (L) x 2.2m (H) x 1.5m (W) can fit a lot more than you think. And you can rest easy, knowing your belongings are in safe hands, as the units are weatherproof, tough, secure, and robust. Win!   
The 90/90 rule
Deciding what to keep and what to let go can be tough, but this simple rule breaks it down into a foolproof formula. Find anything in your home and ask yourself the following two questions: have you used that item in the last 90 days? If not, will you use it in the next 90? Be honest with yourself and your left with only the possessions that serve a purpose in your life or bring you joy. Less is more after all! 
Backward hanger method
If you're guilty of buying more 'fits than you can fit in your wardrobe, this trick will help you cull the pieces you don't need. Take all the clothes on hangers and put them in your closet backwards. Over the next six months, every time you wear a piece, put it back with the hanger facing the usual way. At the end of the six months, any clothes on unchanged hangers frankly don't have a place in your life, donate or sell them away! 
One in, one out
Once you've purged all the chaos in your home, the next half of the battle is keeping the clutter from coming back. The simplest way to do so? Adopt the 'one in, one out' rule. For every new item you bring into your home, you have to give another item the boot. If you're feeling extra strict, you can specify that the item going out must be similar to the one coming in, or increase the number of items you're ditching when you're still in the decluttering stage. Not only will it make you more aware of how you accumulate clutter, but it's also a good rule for your bank too. Unnecessary spending, begone! 
Tidy up! Book a storage unit with TAXIBOX here.