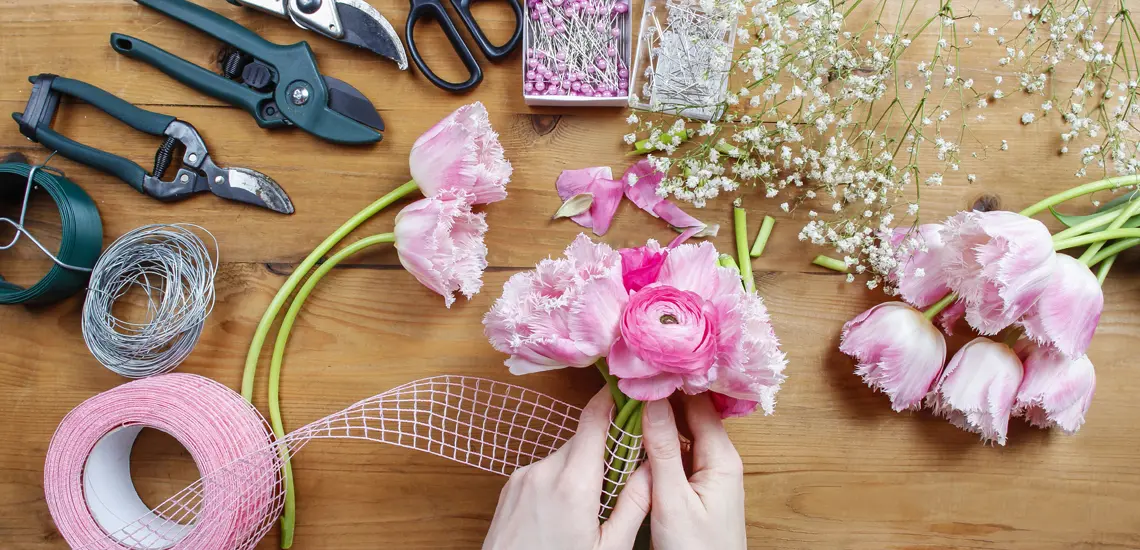 11 of Brisbane's Best Creative Classes
Have your constant Netflix marathons and your serious social media addiction put you into a creative drought?
By Guest Styler | 19th January 2016

Classes are a great way to level up in the great game of life, and there are plenty around Brisbane to keep you engaged. Are you stuck in a creative rut? Is your idea of "doing something this weekend" shutting the blinds and watching Netflix, or looking at social media until you no longer know which day it is? Well we're here to rescue you from your monotonous existence.

Forget learning a new language, scrapbooking or ordinary cooking classes, these Brisbane workshops can teach you skills you never knew you needed that will impress the hell out of everyone… even yourself!
1. Make a pretty posy
We've been dying to learn the art of flower arranging this year and we had no idea where to start, so we decided to do the hard yards for you! Here are the best places to learn how to pretty up petals in Brisbane.
The Flower School, Hamilton
Arranging a posy just got a whole lot easier. You won't need any prior experience for this intimate afternoon vintage posies workshop.
Francesca's Flowers, Paddington
Drink tea, eat cake and learn how to put together a beautiful bouquet. You'll learn the handy tricks of composition, flower selection, bow-wrapping design and the best buying tips.
2. Get your green thumb going with Terrarium classes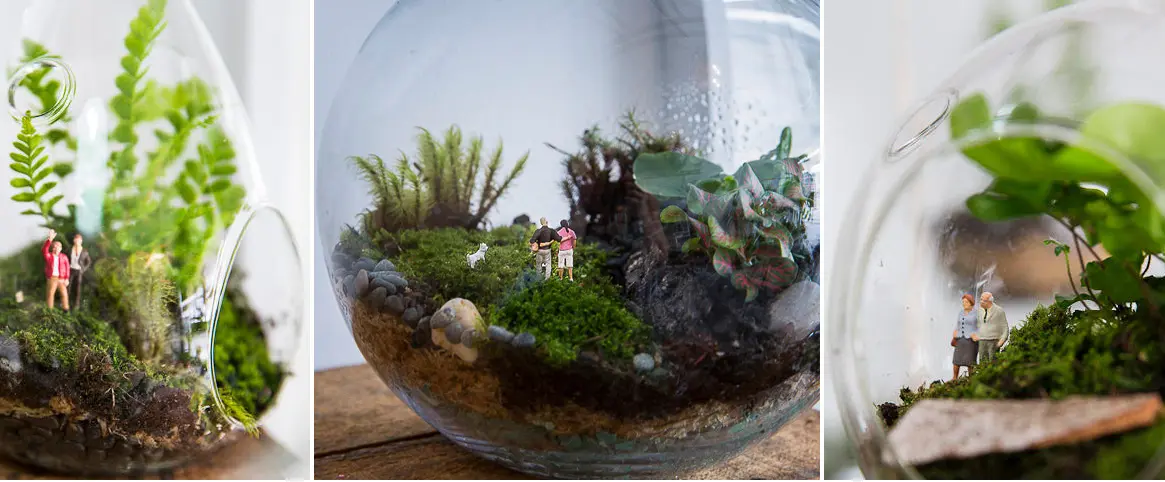 Terrariums are set to be big in Brisbane in 2016. And we mean BIG. But rather than just buy a premade glass menagerie of random plant life, places all around town are popping up where you can create your own. Personalise those plants and soothe your soul!
That Flower Shop, Alderley
These guys will help you create your own tiny glass-encased world of ferns, rocks, plants and moss. You can even add little animal or human figurines!
Wilde Flora, South Brisbane
Promoting sustainable and environmental ethos, Wilde Flora's terrarium workshops teach participants how they work and how to put them together. They provide a glass vessel, some basic stones, soils and mosses, a variety of plants and a crystal to customise your creation.
Mossy Antlers, West End
Mossy Antlers is a side project of local botanist Chris Beavon. These workshops are less frequent, but are generally held at a coffee shop (win!). You can ask all the right questions and even bring your own on-trend angular or geometric glass vessel to fill to perfection.
3. Perfect your own perfume
You are unique so what better way to leave a lasting impression than with your own signature scent? You can learn which scents compliment you and which you're drawn to and get on your way to creating your personal fragrance.
Libertine Parfumerie, New Farm
Get a proper perfume education and learn which scents you're drawn to by using a variety of different methods, including the Fragrance Wheel and Fragrance Finder developed by acclaimed fragrance author Michael Edwards.
4. Run away and join the circus
Admit it, you thought about running away to become a flying trapeze artist when you we're a kid. Now you can! Get ready to learn how to soar through the air, flip over bars, or even throw knives and axes like a pro.
Charlie Atlas, Holland Park
Charlie Atlas is a performer all the way from Scotland who specialises in knife- and axe-throwing. If you were lucky enough to get into one of his workshops on January 17, you're in for an amazing time. And we will also be avoiding you in the street after you hone those knife and axe skills. Check out some of his stuff here.
Flipside Circus, Alderley
If you're going to run away to join the circus, you'll need to have an act. Flipside Circus has a variety of classes that will help you find and perfect your chosen act. There's even an adult circus camp called Hoot Camp, which includes 12 classes on different circus apparatus and accessories.
5. Make your own makeup… yes really!
Who wants to pay $100+ for the latest mineral powders when you can learn to make your own? We FLIPPED OUT when we found out there were classes where you could make your own cosmetics in Brisbane. Yep, we said MAKE. YOUR. OWN. COSMETICS. Pretend you're Christian Dior and get mixing!
Green Living Australia, Underwood
In this five-hour beginner course, you'll learn how to craft your own natural mineral cosmetics and soaps and how to personalise natural mineral makeup to skin tones and types.
Create Your Own Cosmetics, Brisbane-wide
Do you find it difficult to find a lipstick shade that you actually like? This company has dedicated lipstick-making classes, where you use natural ingredients and colourings to create the perfect custom colour.
6. Just your type… opgraphy
The hand-lettering and calligraphy class demand is BOOMING right now, so this is one trend you're going to want to book in for quick. Create your own cards, labels, or anything at all with gorgeous typography hand drawn by YOU!
Leona Fitz at Work-Shop, South Brisbane
Learn the basics of typography and custom lettering and even take home a brush pen to keep practising!
Pocket Design, Fortitude Valley
Instructed by qualified sign-writer and graphic designer Brett Piva, you'll learn fast, easy and efficient paint-lettering methods and styles.
Australian Type Foundry, Fortitude Valley
If you're interested in express handwriting, this course will teach you the best brush pen techniques to make creative joins between letters and different styles of hand-lettering.
7. Up your Instagram game
Get more followers, refine your image and succeed in your selfies with these classes. You too can bring your photography level up to expert and then watch the followers and likes roll in like a boss.
The School, Brisbane CBD – Stylist and creative director Stephanie Somebody trains Instagram users to refine their feed (and brand) with simple design, editing and networking techniques, as well as advice on how they impact your output and growth.
Work-Shop, West End – Create better Instagram photos in this course run by Jaharn Giles of Mister Weekender. This practical hands-on course will make sure you never take a boring shot ever again. You'll also learn how to create better flat lay photos and landscape pics.
8. Paint a masterpiece… with wine on hand!
You've heard of painting classes, but have you heard of painting classes with WINE? Sure, it's basically the same as a regular painting class but there's WINE. And that makes ALL the difference.
Cork & Chroma, South Brisbane
Learn to paint your own masterpiece step-by-step in a relaxed environment with music and a BYO alcohol of choice.  Their booking calendar is in picture form, so you can choose which painting you'd like to create.
Brush & Barrel, Paddington
Brush off your weekly woes by uncorking your creativity at this BYO painting studio, while sing-along songs blast through the studio. Just don't dip your brush into your wine!
9. Indulge your sweet tooth
Hold dinner parties and impress your guests with your confectionary creations. You can learn everything from basic baking to becoming an amateur chocolatier.
Spring Food and Wine, Brisbane CBD
Love chocolate? Make your own with this chocolate classics masterclass.
James St Cooking School, New Farm
If you're no Betty Crocker, but would like to know more about baking, these foundation baking courses are just for you.
Lollipop Cake Supplies, Albany Creek
Do your cupcakes always look a little amateur or messy when you bake them yourself? This short course will transform your cupcakes into elegant, decadent pieces of art.
10. Make your own prints charming
Put your own stamp on fashion with these screen-printing classes. Create your own designs or choose to mix and match a variety of on-hand designs to create clothes to take home.
Work-Shop, Windsor
Learn how Brisbane company The Print Bar create their awesome shirts, and then create your own t-shirts, tote and poster with their mix and match designs and prints on the day.
Poly Gone Cowboy, Fortitude Valley
Every week, Poly Gone Cowboy offers DIY screen-printing classes to teach you the basics and even create a t-shirt or tote from scratch to take home.
11. Say Ole To Sangria
Because sangria. Enough said.
The Sangria Bar (Ole Restaurant), South Bank
Rough Tuesday at work? The Sangria Bar will show you and your partner in wine how to master the delicious art of sangria (with a take-home recipe card), while you savour a delicious selection of Spanish treats.
Like this? You'll love these!
Brisbane's Cheap Thrills (50 Ideas Under $50)
Five Minutes With The Talented Amanda Shadforth