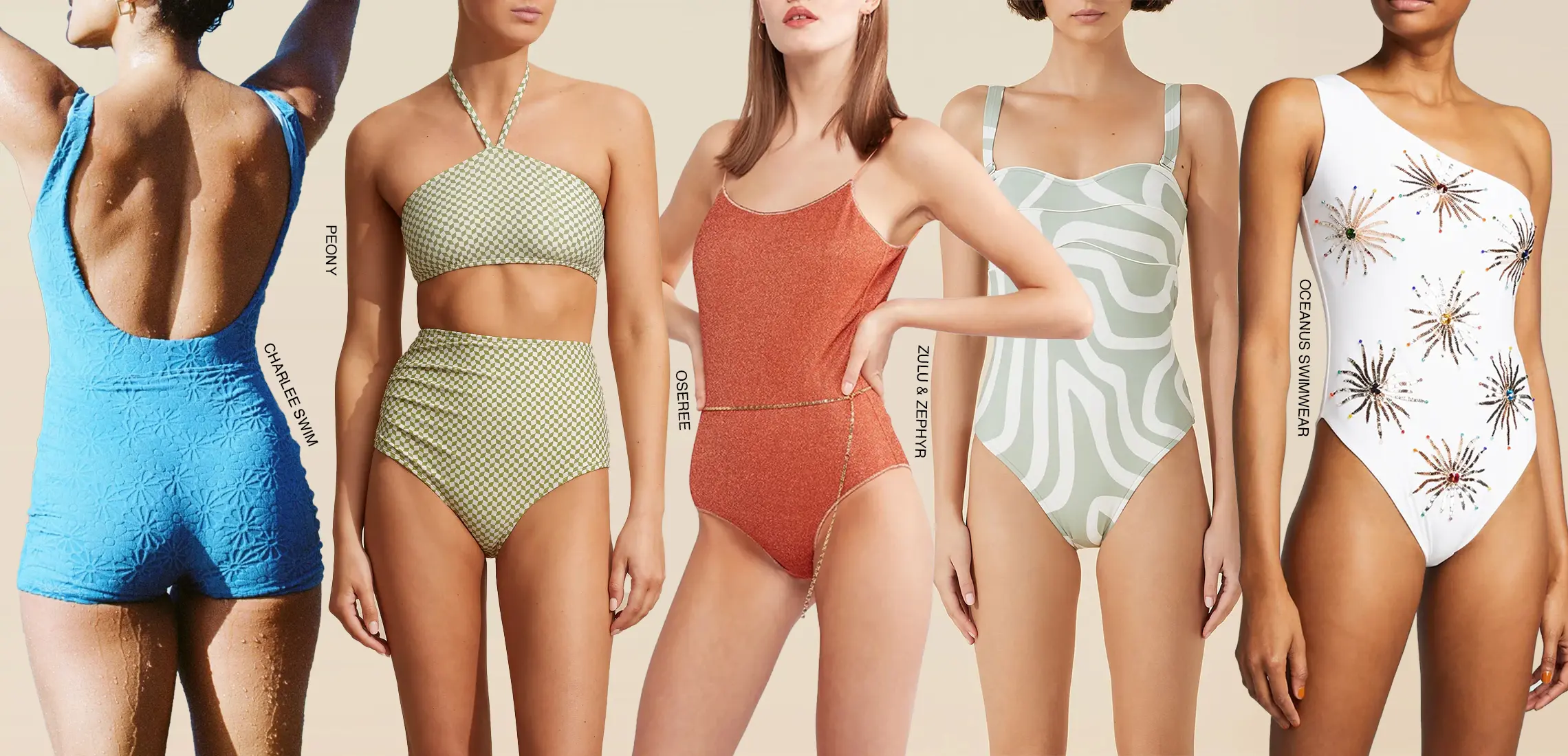 Add To Cart: 12 Swimmers That Are Anything *But* A Basic Bikini
Freestylin' into summer
By Guest Styler | 28th December 2022

When it comes to summer, my plan is simple – sandy toes, crashing waves, and plenty of new swimmers. One exception though – no boring bikinis!

If you're like me and determined to curate a seaside style that's above the ordinary (and will be sure to catch a lifeguard's attention if the QLD tide becomes too much), forgo the monochrome this season, and instead opt for something a bit more daring. Frills, prints, swim shorts, perhaps even a little bit of a tankini moment – the world is your oyster! 

Scouring the seas (or should we say, sites), for all the latest and greatest, prepare to splish, splash, and spice it up this season, we've got everything but a basic bikini, all ready for you to *add to cart*.

*Some prices have been converted to $AUD and are subject to change.