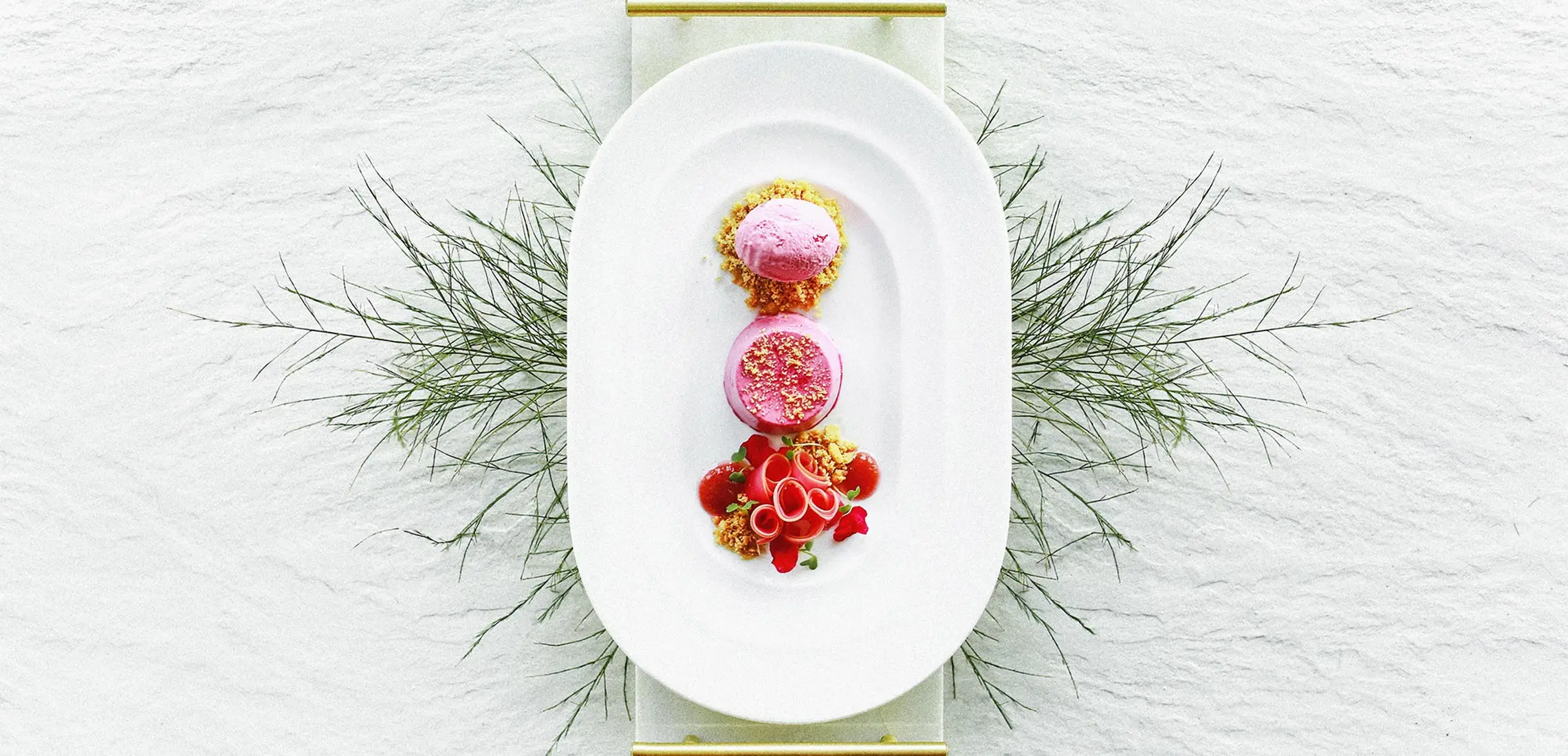 A Sweet Tooth's Guide To Brisbane
Sugar coma incoming!
By Guest Styler | 14th October 2020

If you're the type of person who will regularly skip over dinner because dessert is more your jam, you'll want to bookmark this one! Let's be real, dessert is the pièce de résistance of meals. It's the perfect wrap up to a restaurant visit, the greatest mid-week mood booster and the best date night addition. We're blessed with some of the best sweet treats around in Brisbane and we're here to give you the run down on some of our faves. Everything from small sweet treats, to fine dining decadence, we've got your bucket list right here. Some of these you may know and love, some you might just be discovering, either way we recommend trying all of them…even just once. Although if you're as dedicated to desserts as we are, just once won't be enough!

It's hard to deny that we Aussies love our Nutella. We won't judge you for eating it straight off the spoon, but if you're ready to level up your Nutella game, a visit to the Sweet Tooth & Co is a must. Their decadent Nutella Cookie Pie consists of a thick layer of warm hazelnut goodness, sandwiched between two layers of chocolate chip cookie, served with a scoop of vanilla ice-cream. If you've fallen off the wagon completely you can also add a variety of toppings including M&Ms, Biscoff or Caramilk dipping sauce!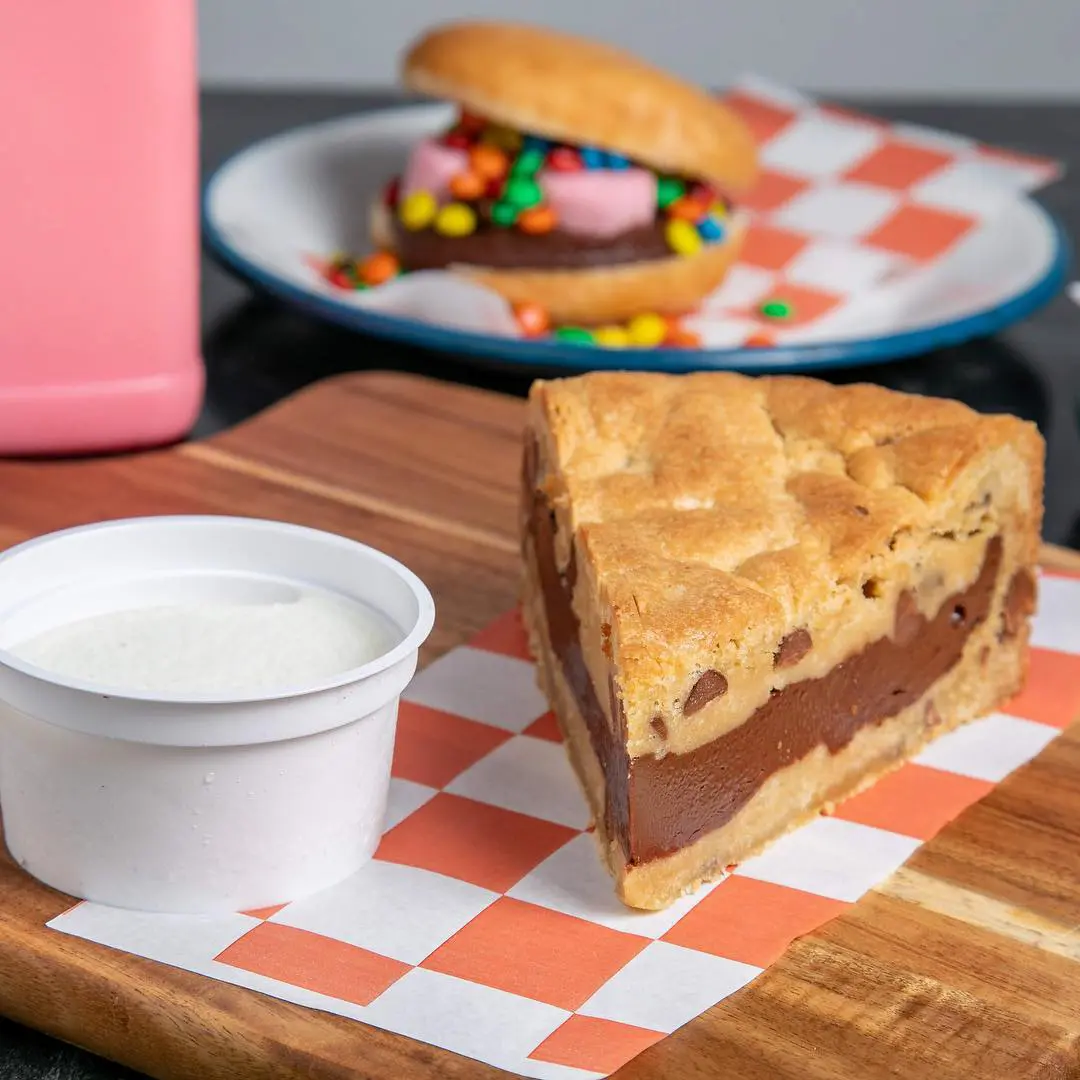 Gourmet gelato available right in your local Woolies or Coles? Yes please! These goodies from aussie legends, Gelato Messina have just launched and are at the top of our bucket list of delicious desserts to try. Looks like we'll be grabbing a box of each.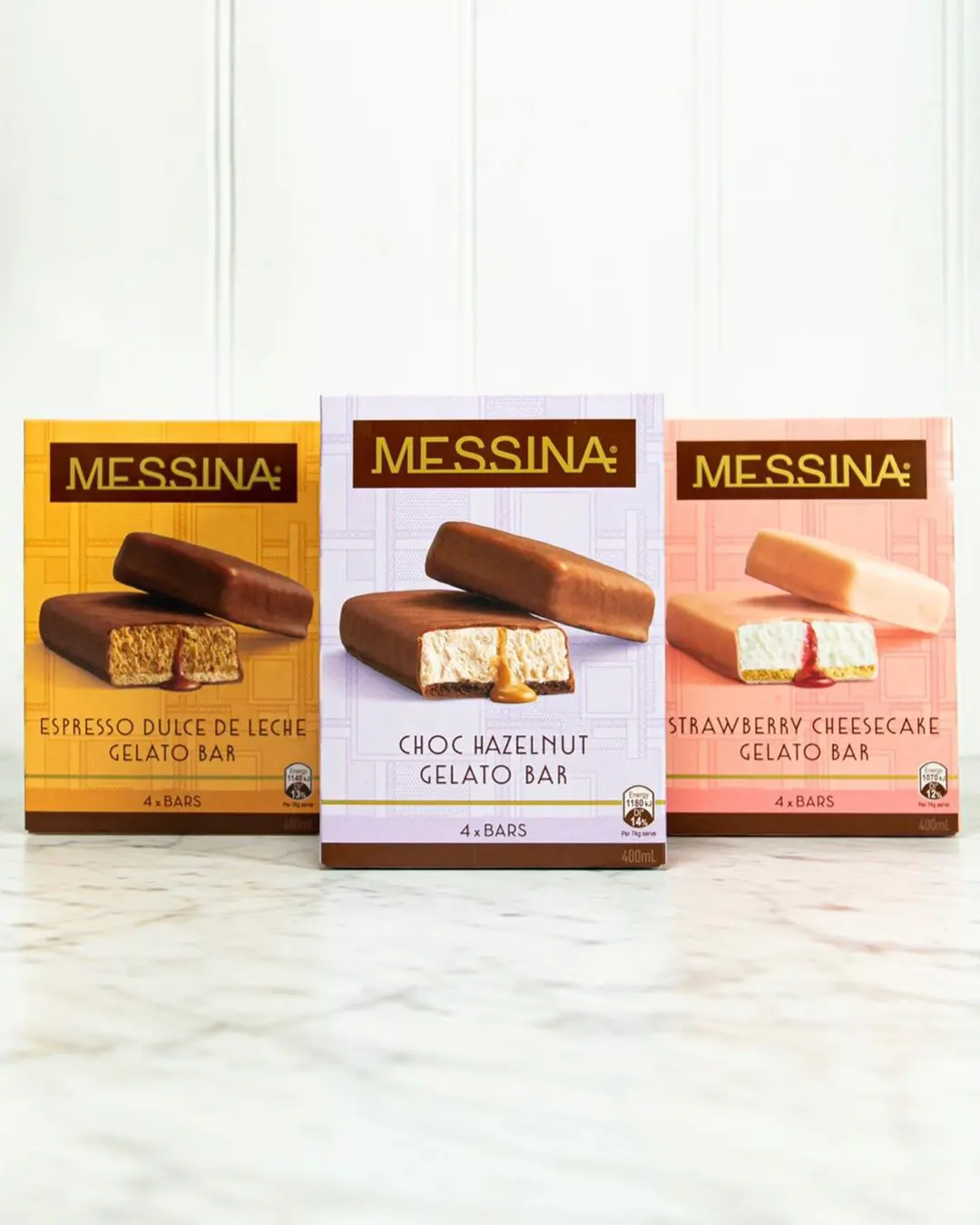 Fine dining at its peak, this dessert looks so stunning it deserves to be hung in a gallery somewhere! The rum panna cotta with espresso nama chocolate, honey sponge, macaron, banana and white chocolate with smoke finish from Deer Duck Bistro is the stuff of a sweet tooth's dream!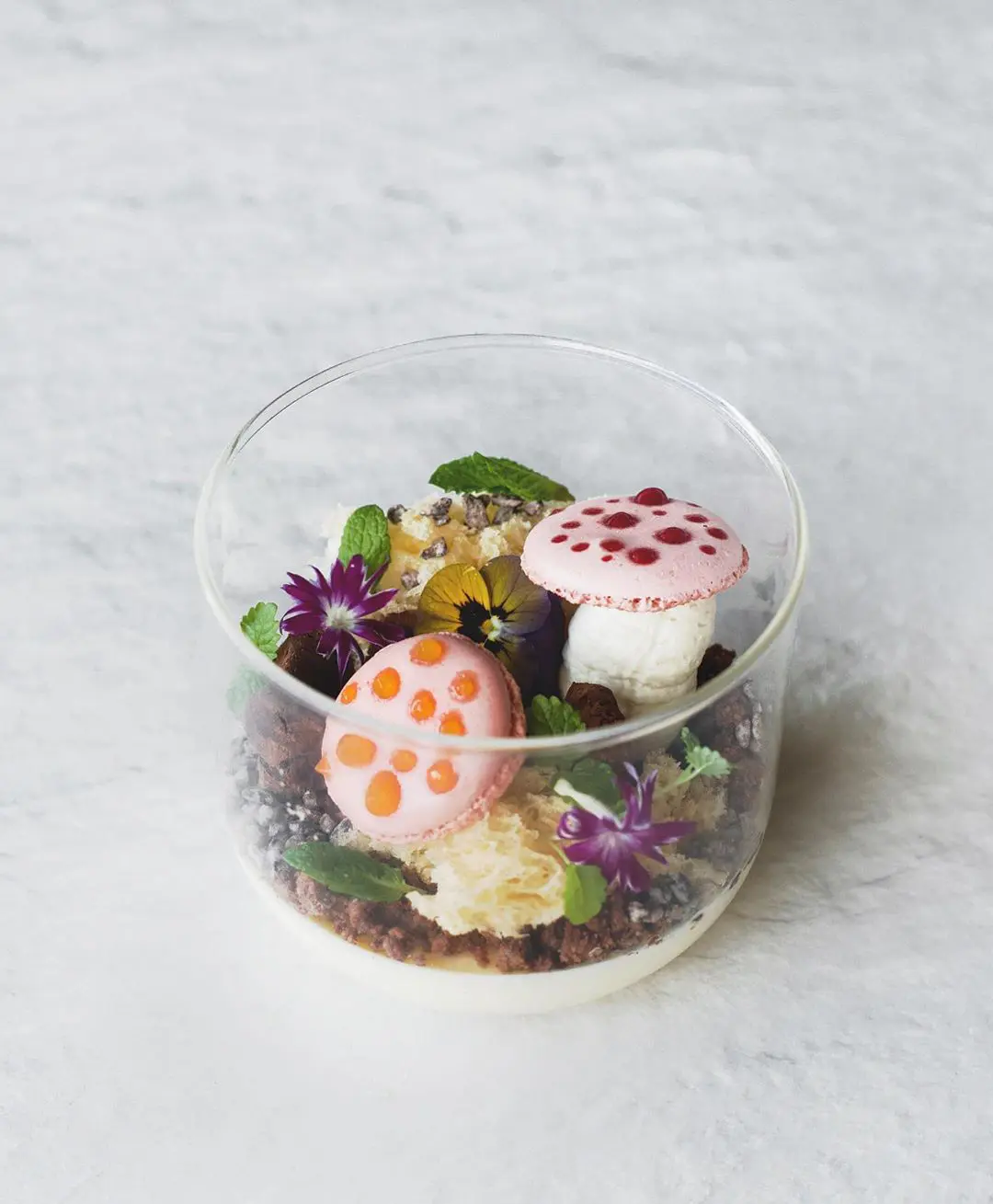 These mini squares of chocolate deliciousness have become infamous around Brisbane town. And when Ashton Kutcher flies them in for his birthday, it's not hard to see why they're a best seller! This carefully crafted recipe is unsurpassed and comes in a variety of flavours from traditional chocolate, to creamy peanut butter and spicy chilli.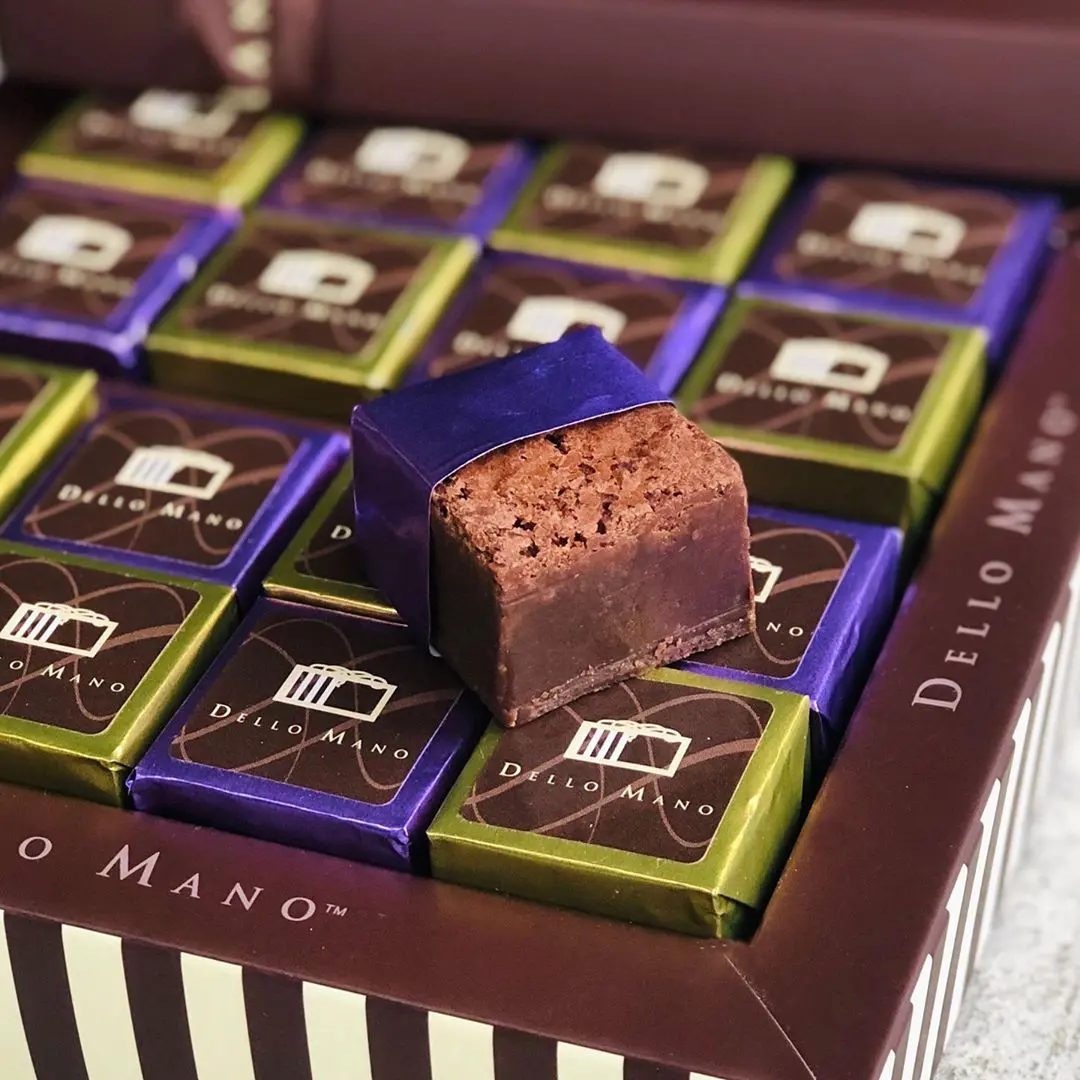 Well…the name says it all really. We hope that home grown heartthrob Liam Hemsworth is as stoked as we are with this tasty treat! We're talking a sumptuous red velvet doughnut, cookies and cream frosting and crushed ripple biscuits. Delicious!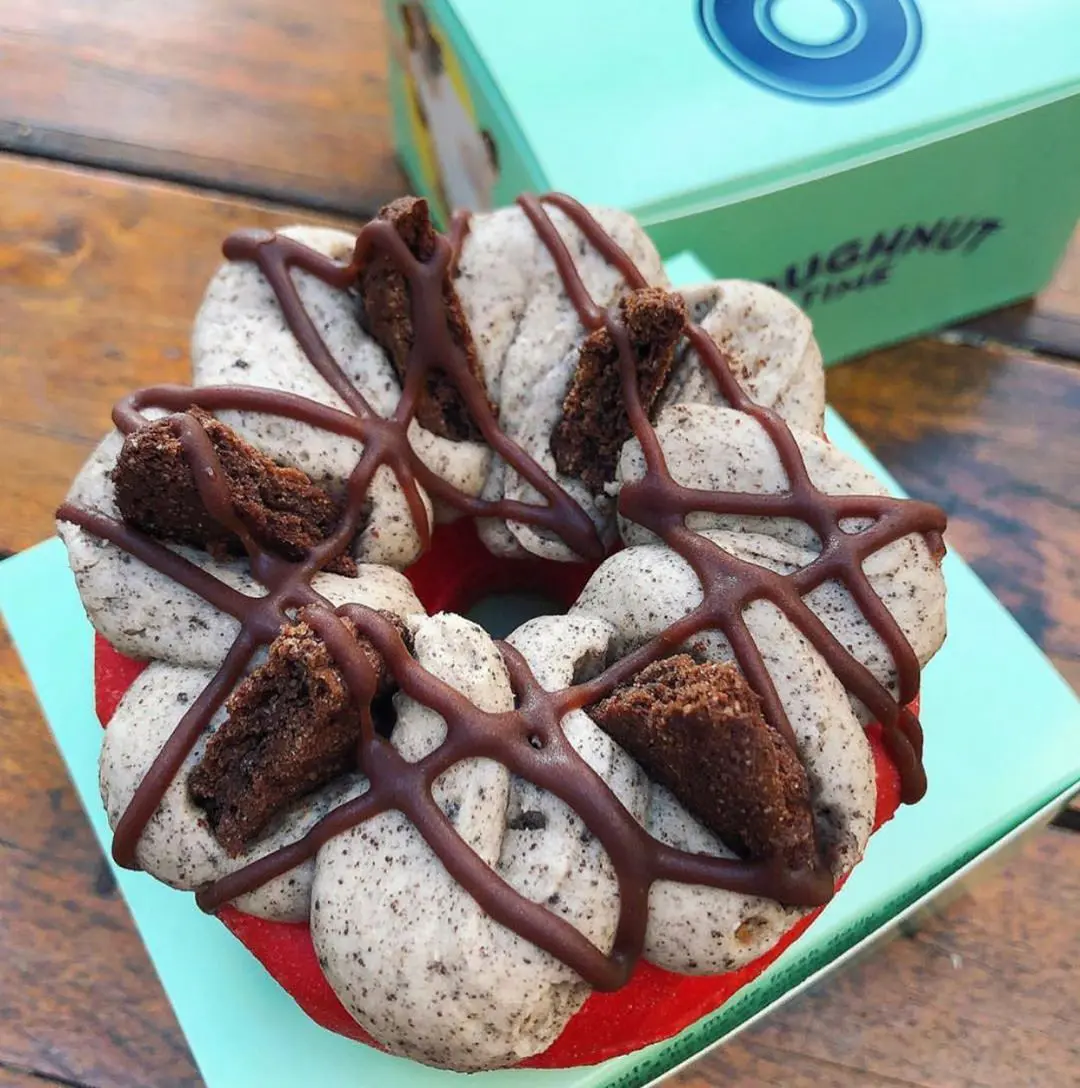 Our friends from up the coast have a marked themselves as must-stop-shop when strolling through the CBD. As you walk into their Adelaide Street store you're hit with a wave of delectable chocolate aromas. Available in both milk and dark chocolate, paired with hand crafted marshmallow and their secret strawberry jelly, the rocky road is their signature item and is made fresh in the factory every morning. It's worth a visit any day!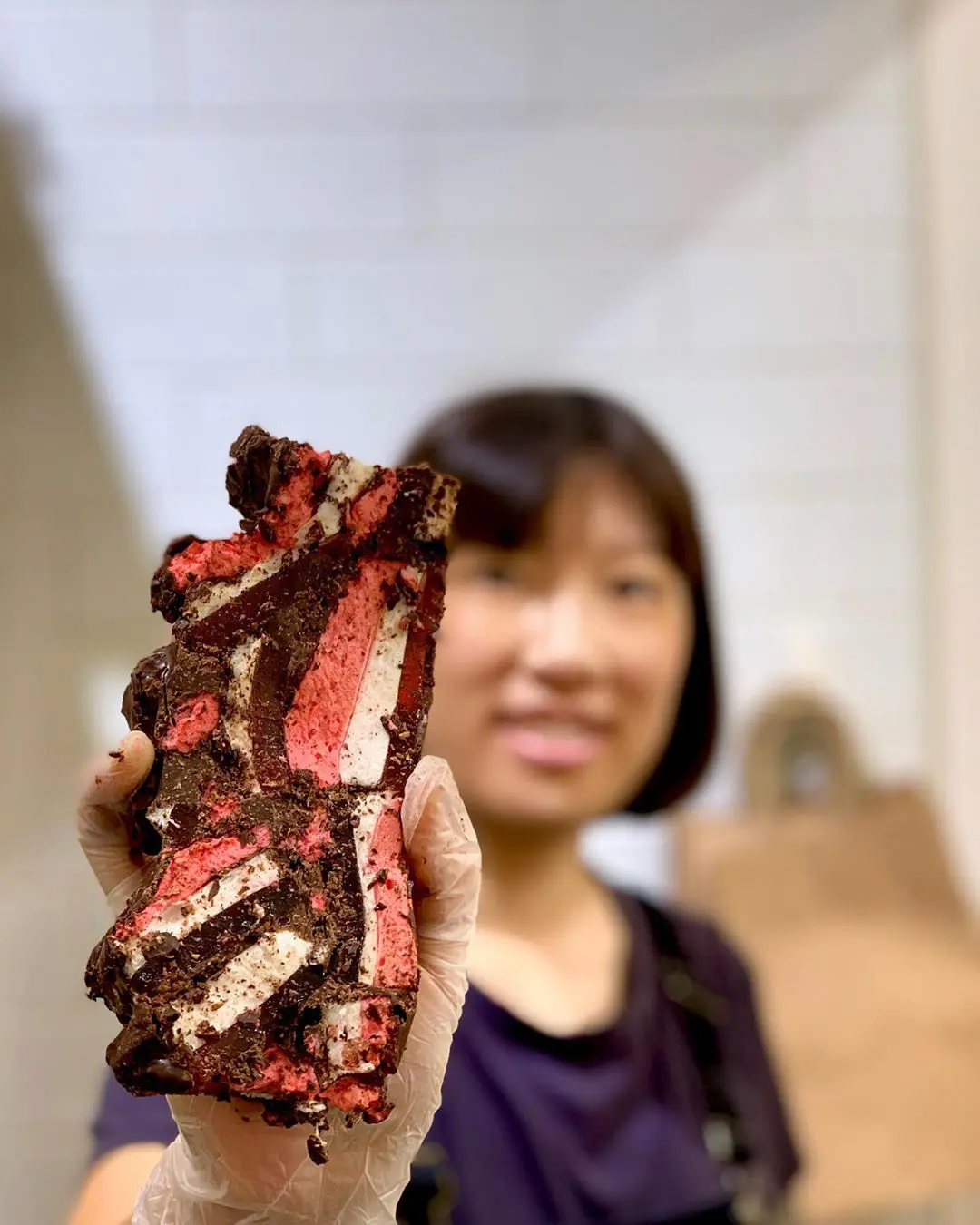 Trying to have just one of these bad boys is a difficult feat. I mean, what doesn't sound more moreish than warm, melted Nutella in a crunchy spring roll wrapper? Plus, at only $3.95 why would you stop at one! As one of the latest additions from their new 'Nuts about Taste' menu, you'll find these lil' pockets of joy in amongst the range of authentic Thai dishes from P'Nut Street Noodles.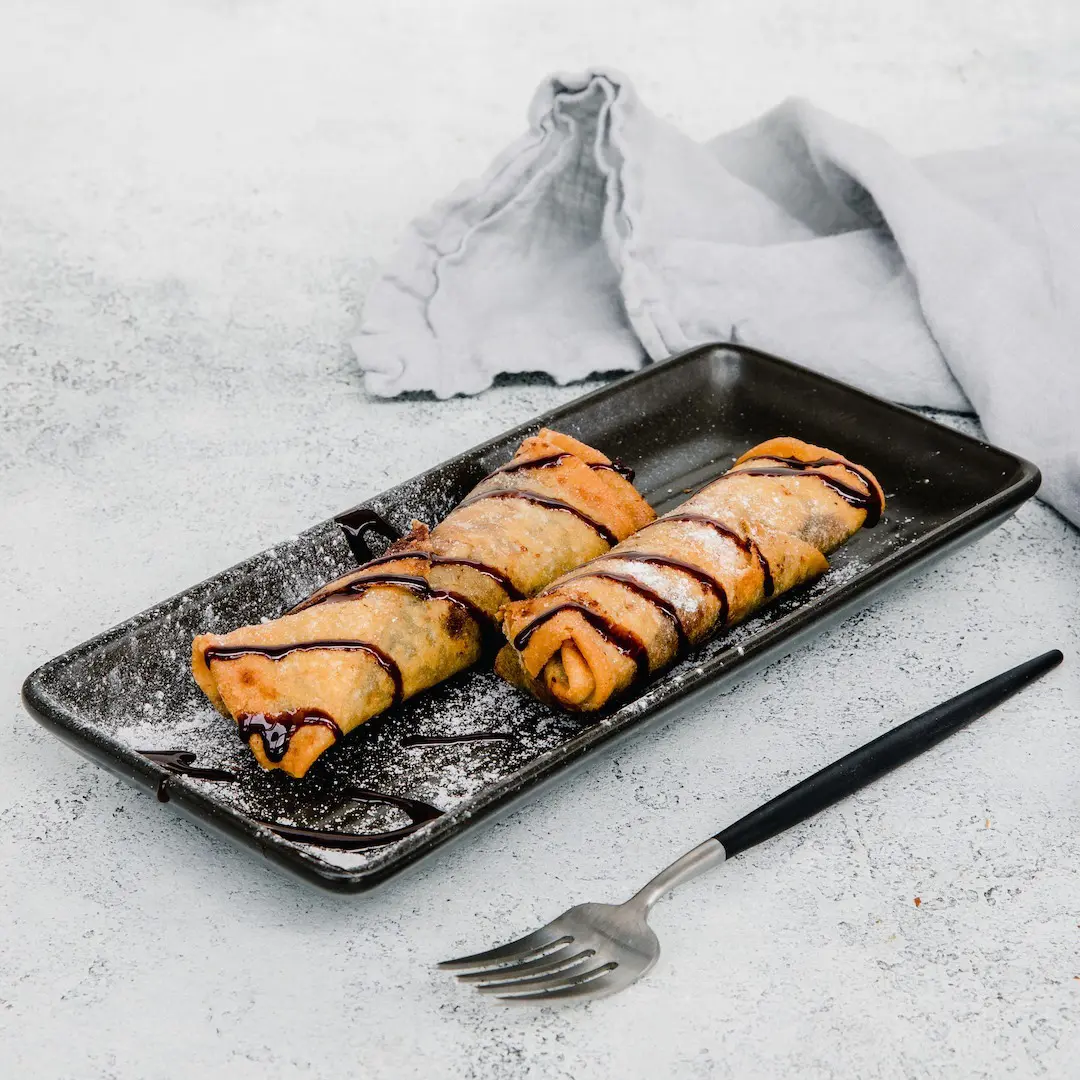 Nodo Donuts | Raspberry Ripe Donut
The gluten free amongst us will know that dessert can often be a bit of a mission. Well, you'll want to get your hands on the new arrival from Nodo Donuts. Their new flavour of the month, Raspberry Ripe Donut is completely gluten free, oven baked and totally scrumptious!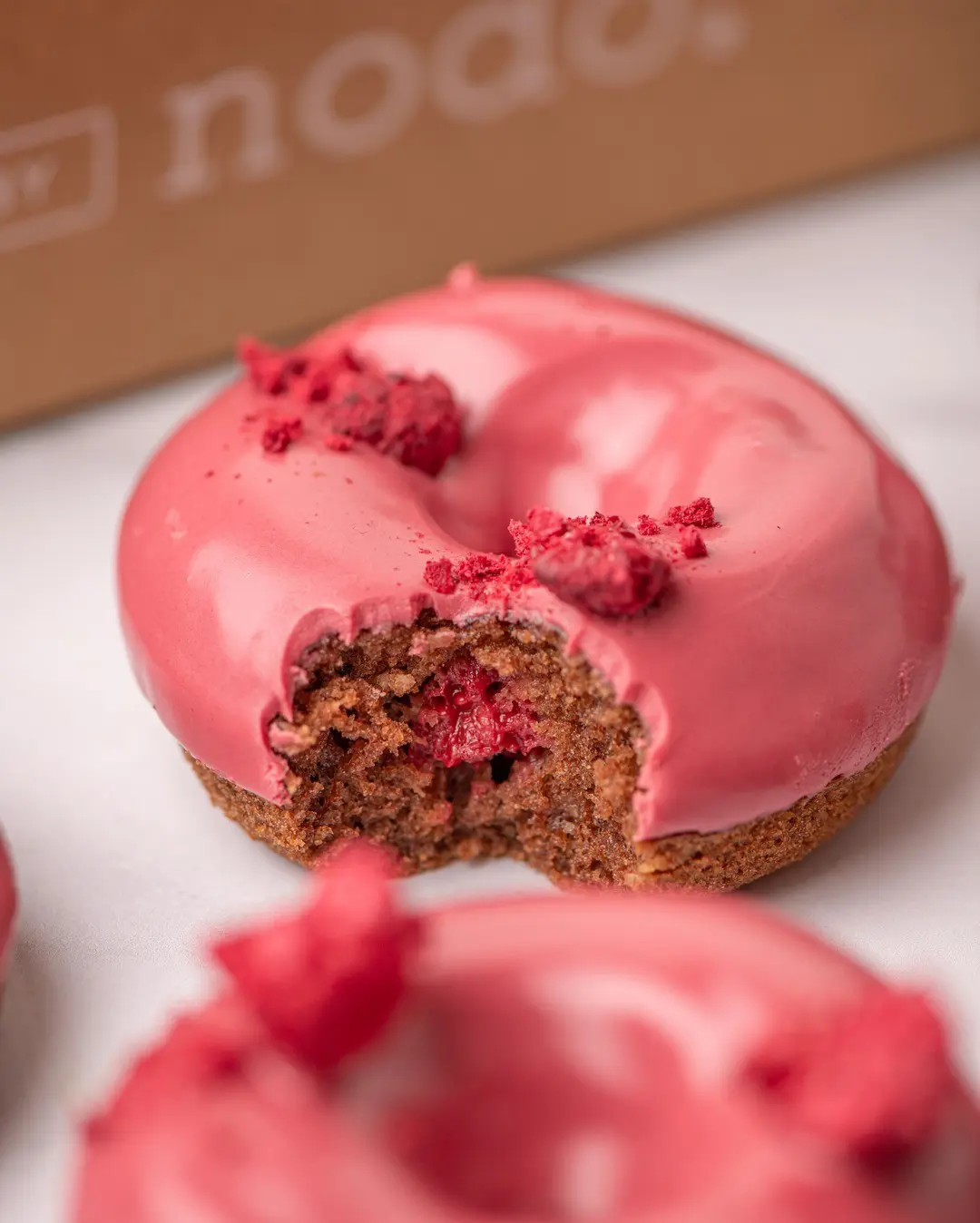 As one of the foodie gems to be found in the heart of James Street, Jocelyn's Provisions has become synonymous with high-class cakes. Their pastry chefs are some of the best in Brisbane, producing delicious creations that are as appealing to the eye as they are to the taste buds.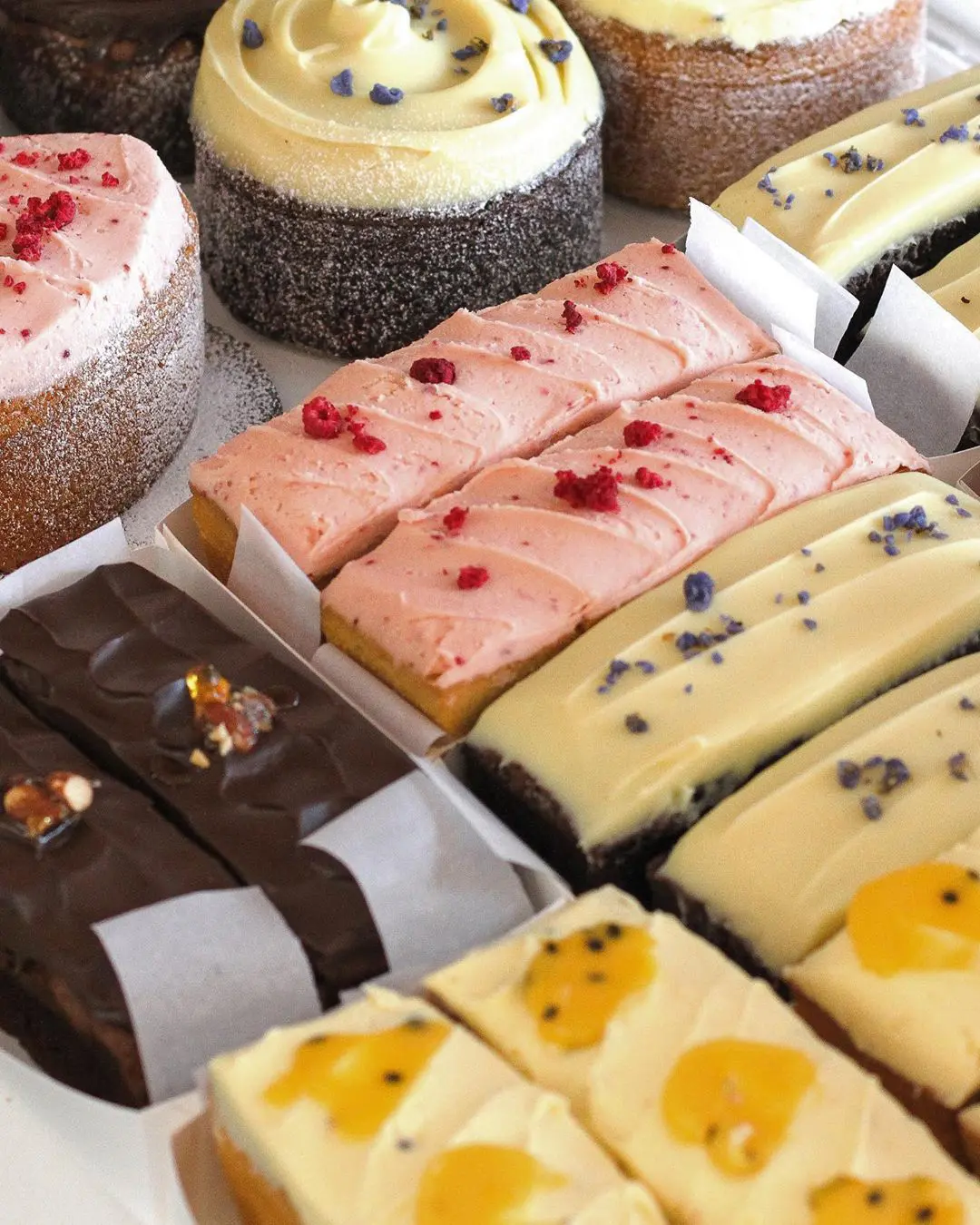 Montrachet | Compote Of Rhubarb With Goat's Curd Parfait
From the pinnacle of French dining in Brisbane, Montrachet's pretty as a picture, rhubarb compote and goats curd parfait is almost too lovely to eat…emphasis on almost. Served with an almond sable and pistachio cream, this guy is the perfect summer time dessert.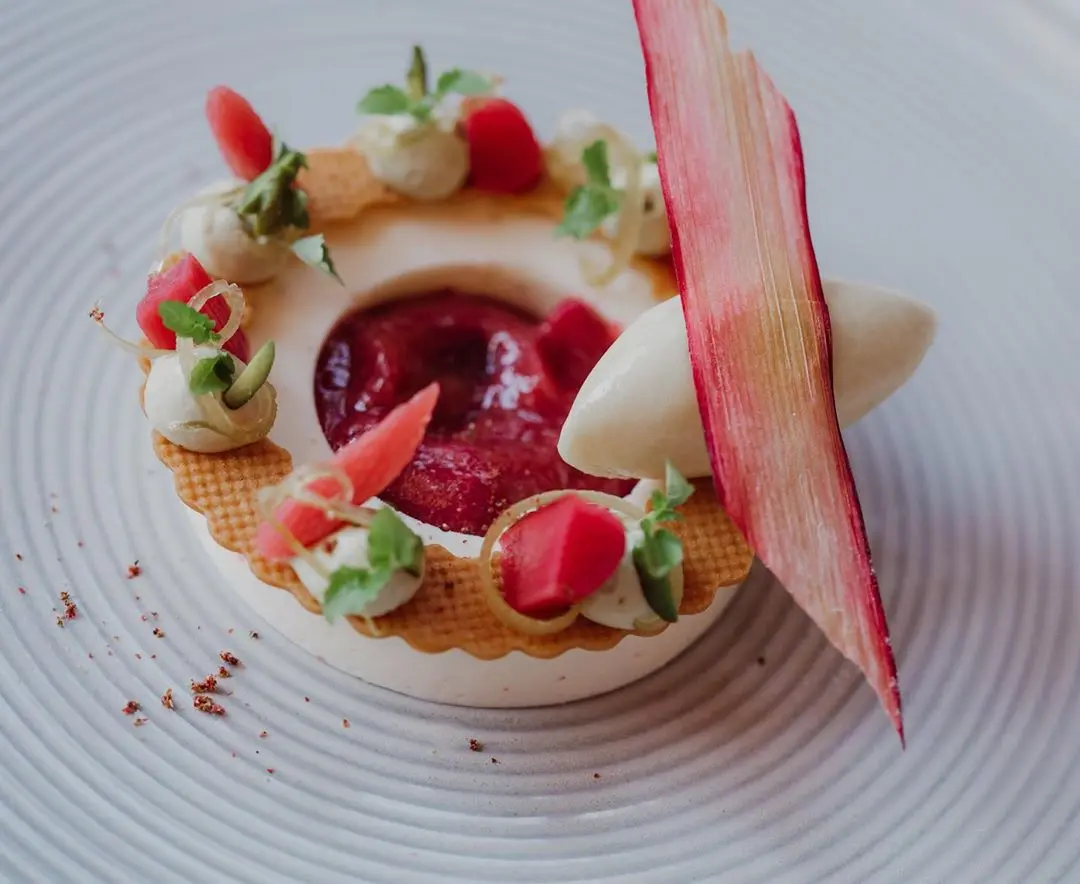 Violet Crumble has got nothing on this hand-crafted honeycomb from New Farm Confectionary! These Brisbane locals have crafted the perfect golden goodies, just right for an afternoon treat. Whether it's plain or dipped in the decadent couverture Belgian chocolate, it's one to add to your Brisbane dessert bucket list, stat.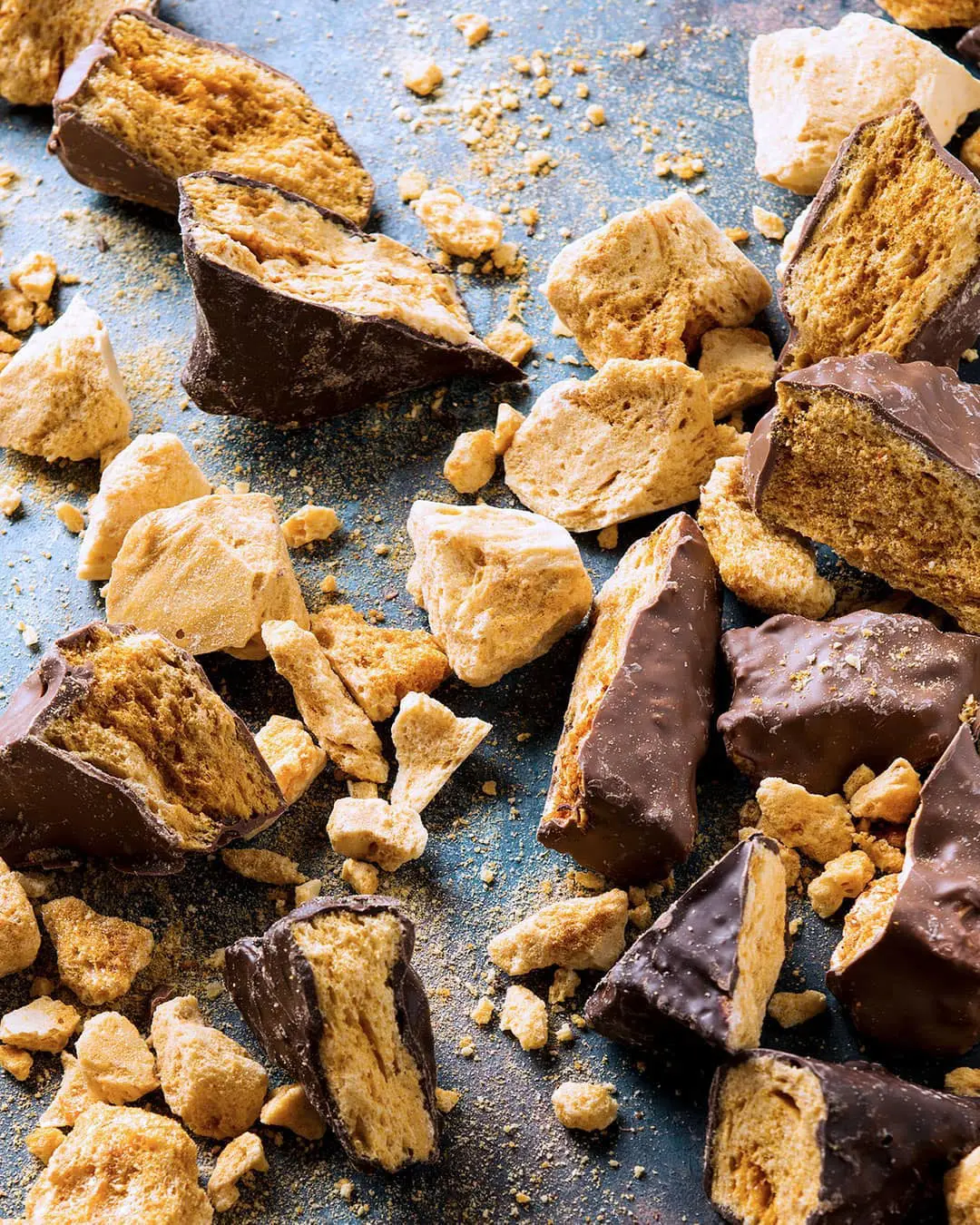 If you've just finished bingeing Netflix's Emily in Paris (like we have), you'll know the croissant craving is real! We know exactly where we'll be heading to get our fix. Say enchanté to the award-winning croissants and pastries from Flour and Chocolate. Safe to say…multiple tastings will be required.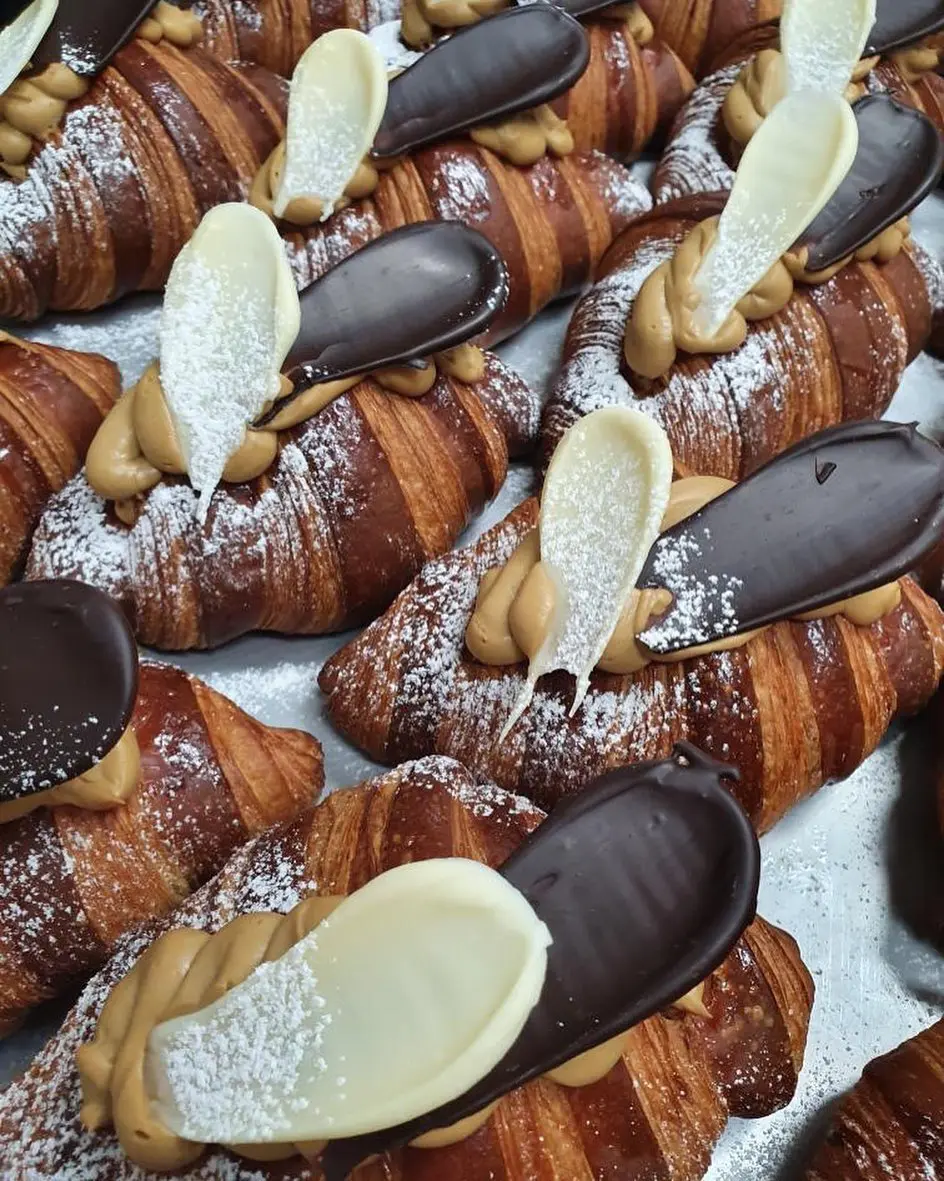 The brains behind Zeus Street Greek are now bringing us the sumptuous and sweet side to Greek cuisines with their range of bespoke loukoumades. Our top pick would have to be their Lamington loukoumades featuring soft Greek doughnuts, Nutella, shredded coconut and mixed berry coulis. Opa!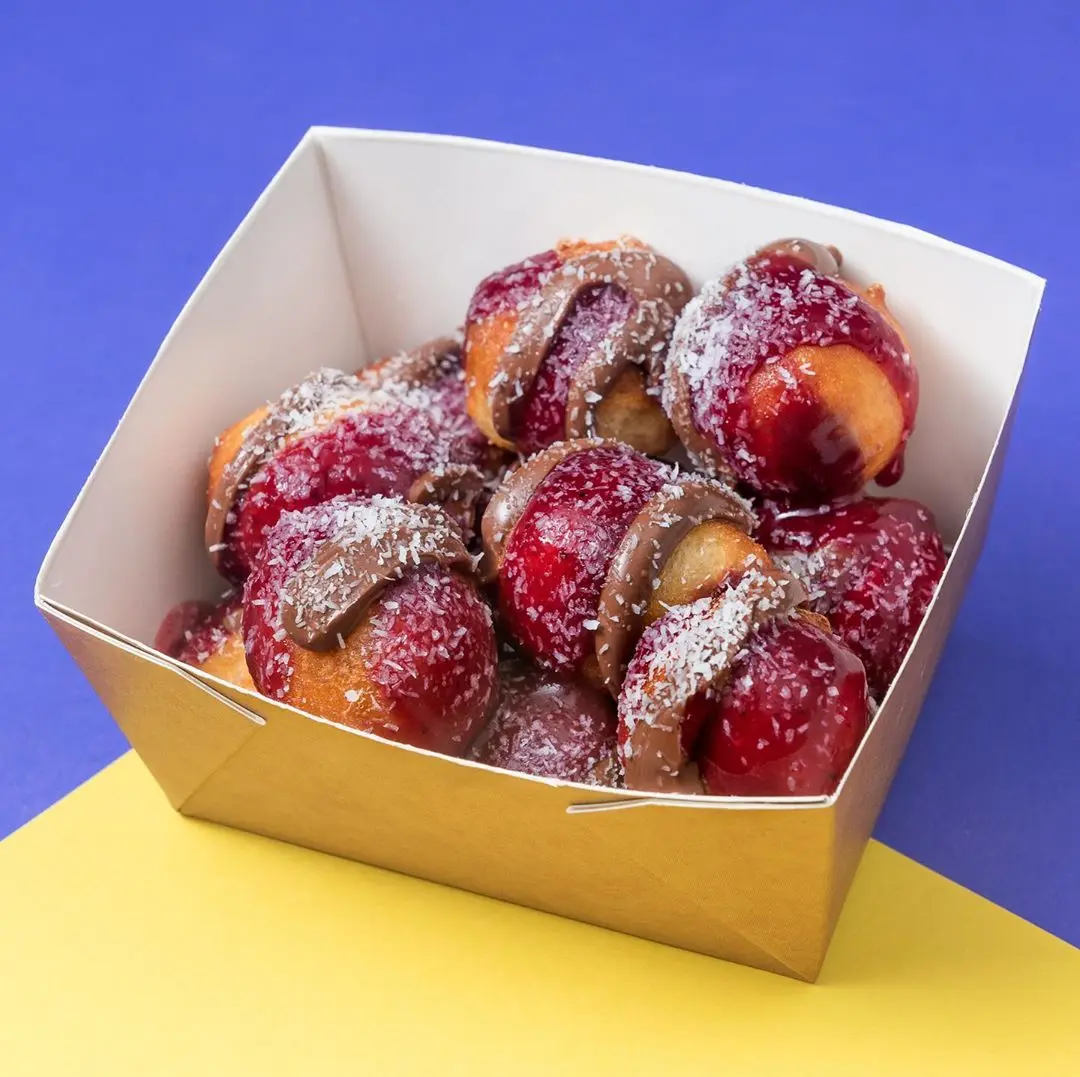 As if we needed another reason to love tacos, dessert tacos have arrived! The Twix Tacos from Ze Pickle are the bomb dot com. Just imagine two deep fried Twix bars wrapped in a red velvet pancake taco, topped with ice cream, brownie salsa and shaved milky bar chocolate. Okay why are we just imagining this? Time for a takeaway order!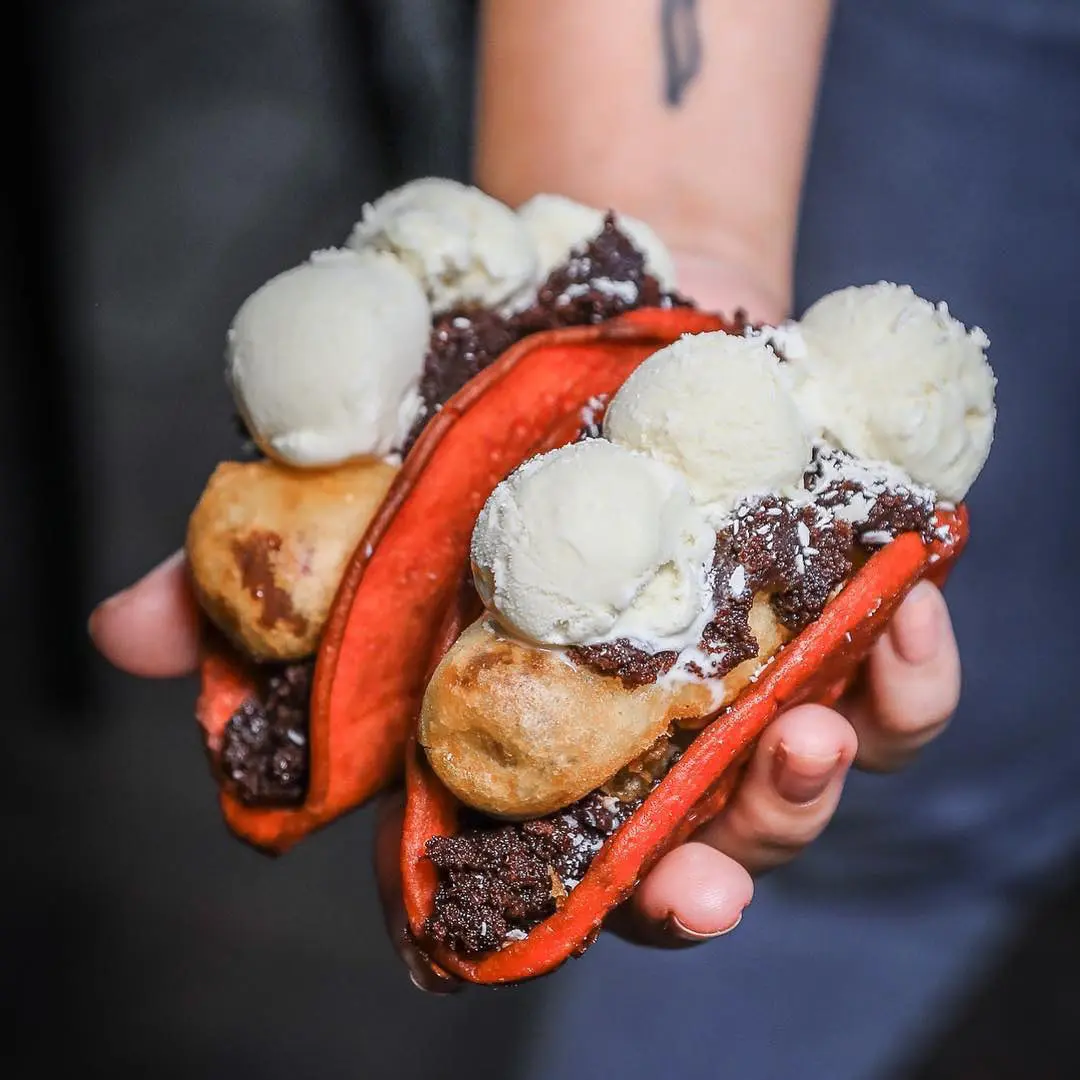 Priding themselves on high-quality, real ingredients, these sweet mini Bundt cakes from Botanica Real Food pack a punch of flavour. Using real vanilla pods, real butter and free-range eggs, these cakes are baked fresh every morning and use no pre-made mixes or preservatives. They come in a variety of yummy flavours, including chocolate, rosewater and passionfruit.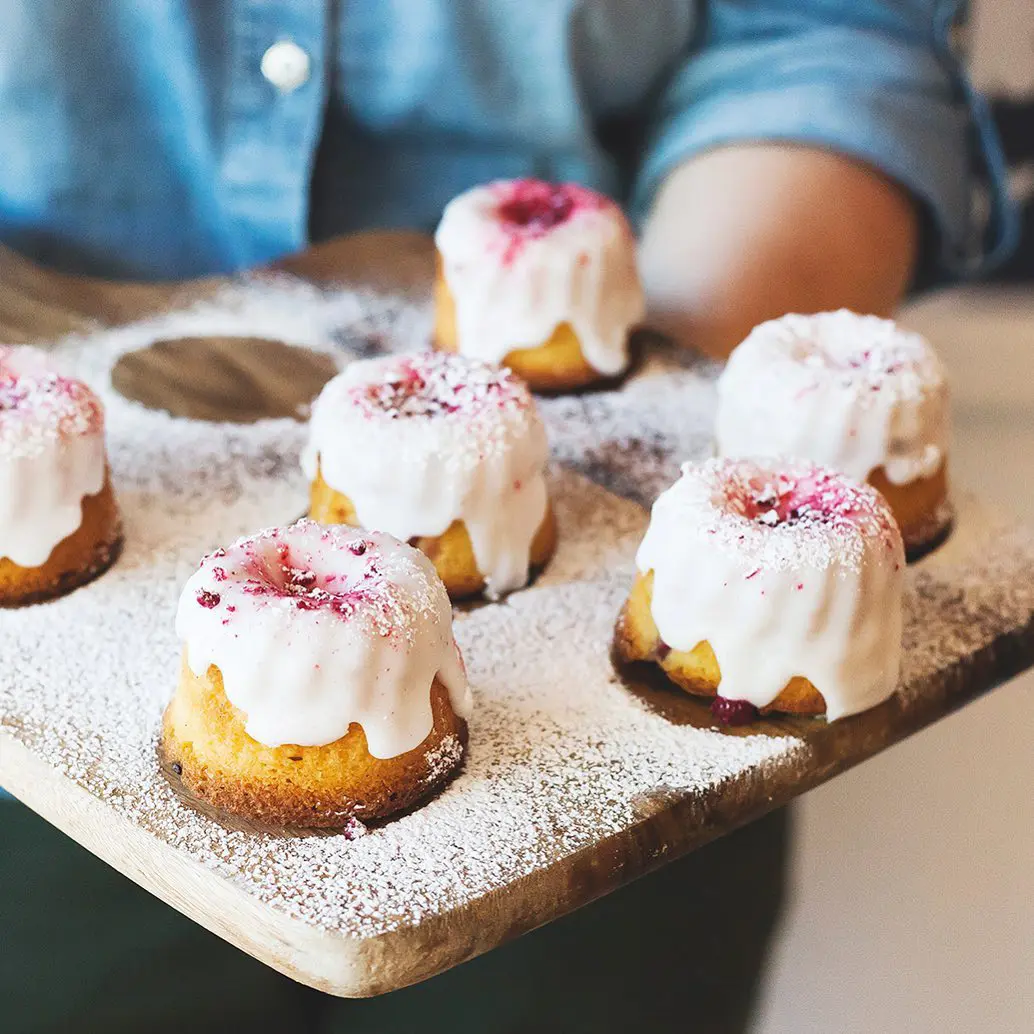 These guys are serious about their desserts and with the meticulous attention to detail that create these beauties, it definitely pays off. This Japanese dessert house on Brisbane's south side creates beautifully decorated, intricately made desserts, including their renowned parfaits. One of their best-sellers, the matcha parfait, is the perfect combo of French and Japanese flavours!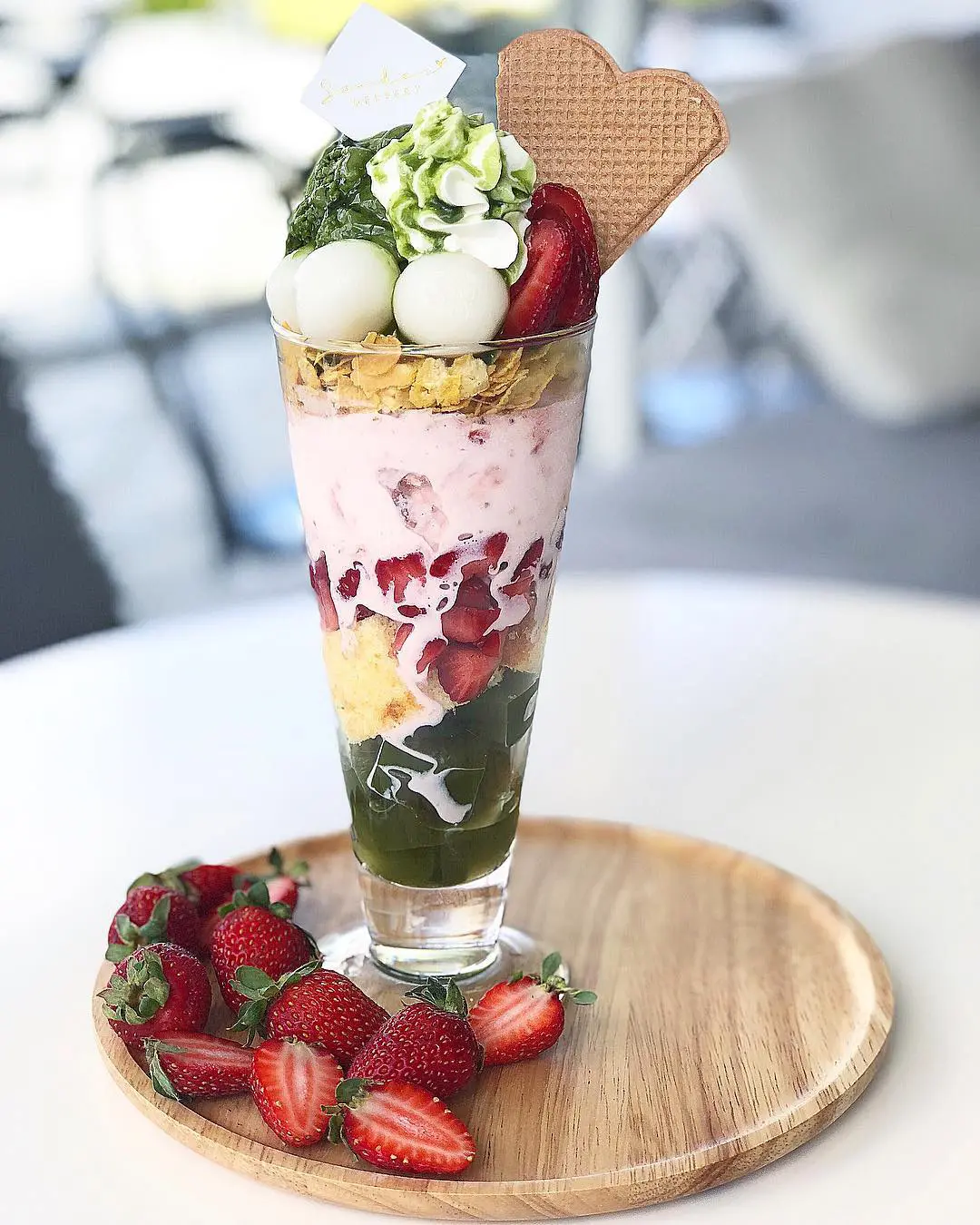 Bella & Tortie | Dulce De Leche Shortbread
Any sweet tooth knows a tasty little cookie is the perfect mid-afternoon treat to get you through the rest of the day. Our top choice are these delectable dulce de leche shortbread sandwich cookies from Bella & Tortie. Rich caramel and crumbly shortbread make for the perfect combo!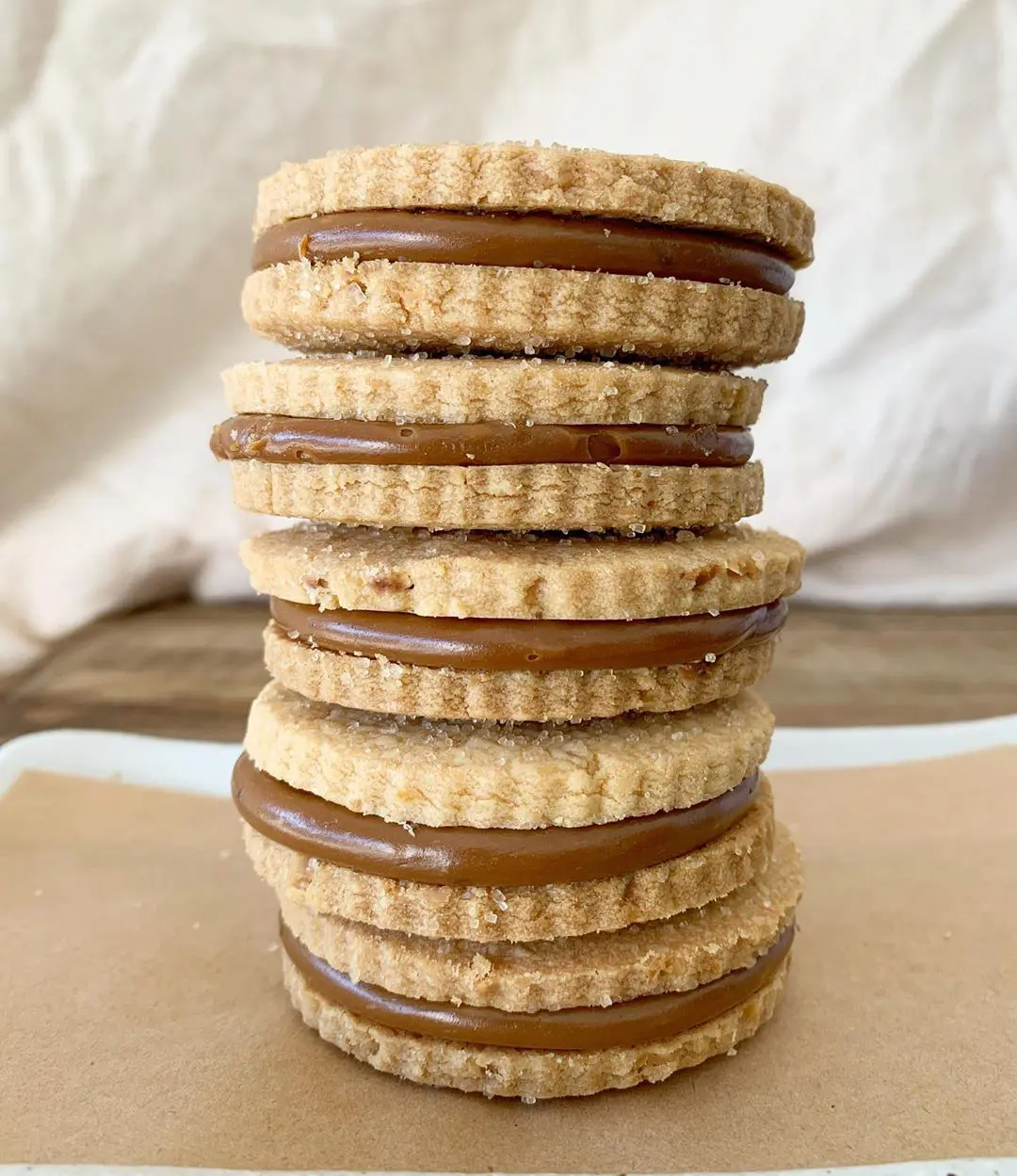 Hôntô | Miso and Coffee Baked Alaska
Hôntô brings a whole new take to the traditional American dessert, incorporating unique Japanese flavours. The torched top makes for a convincing outer layer, with silky white meringue underneath alongside the praline and passionfruit. You'll want to take your time with this one!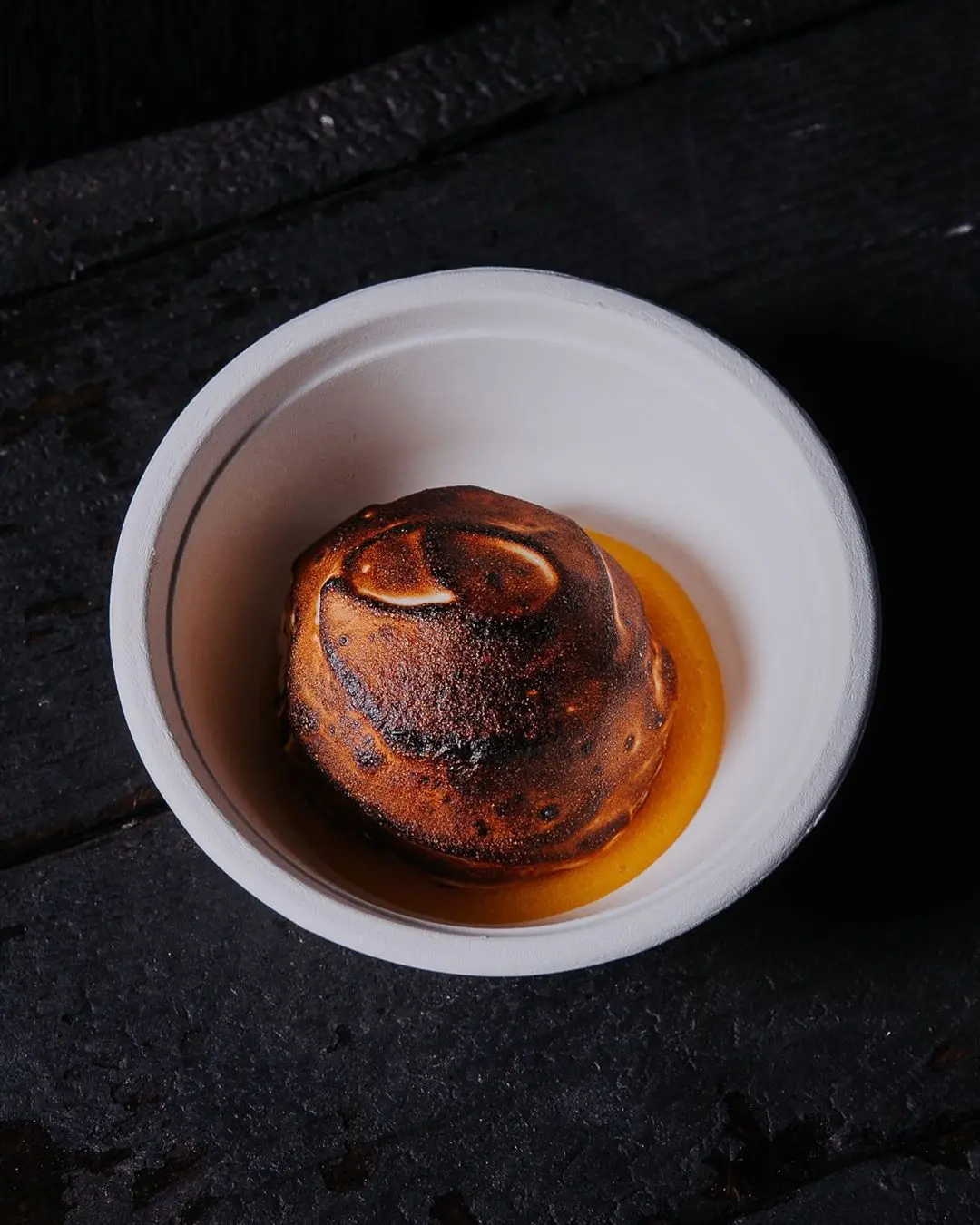 This lady makes baking look like a fine art with her range of gorgeously designed macaroons. Every shade and flavour can be achieved with these custom-made sweet treats, perfect as wedding favours or for events…or you know, a Saturday afternoon.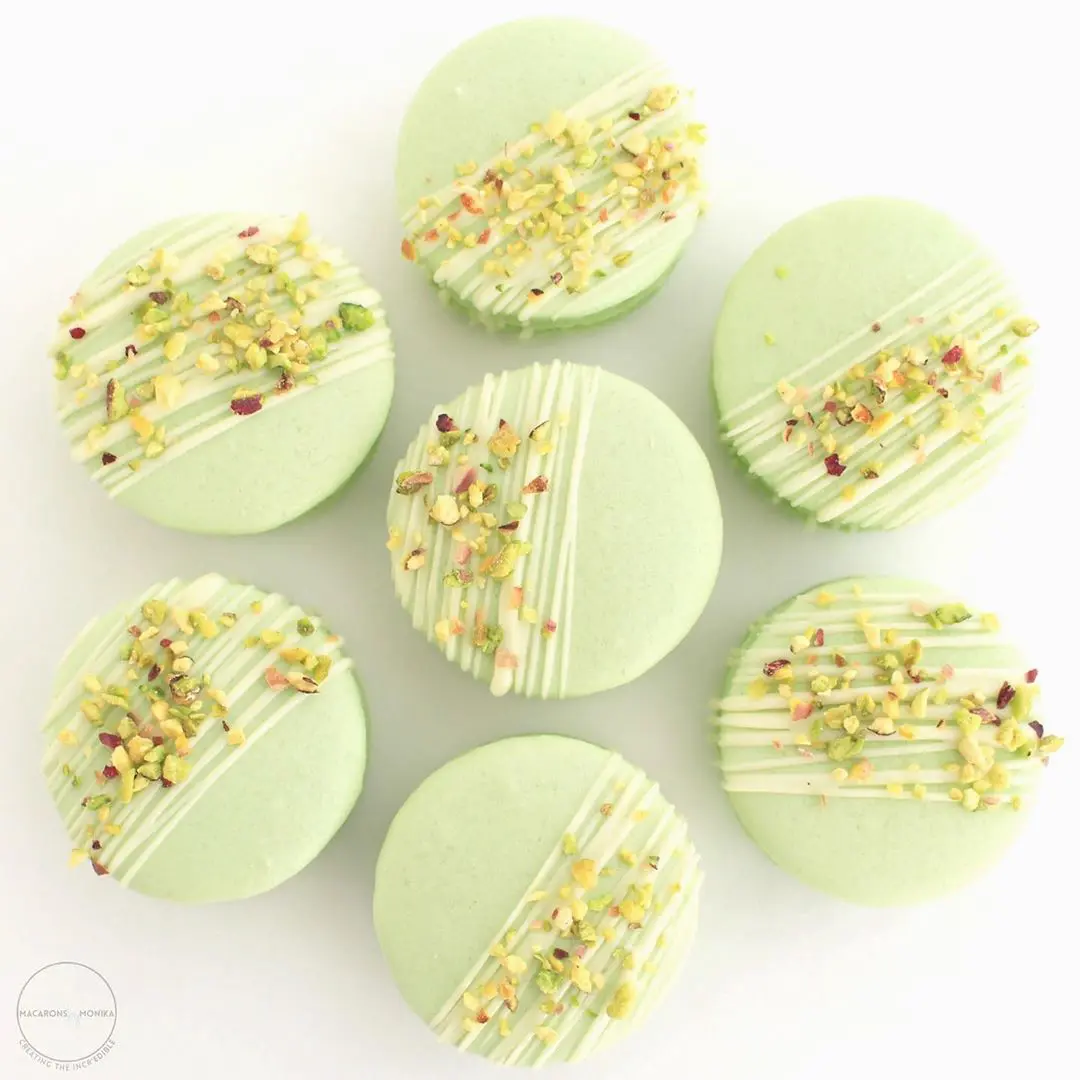 It's the new trend that's taken Aussie sweet tooths by storm…Caramilk! The caramelised white chocolate is the latest craze to pop up in dessert bars all over town. Which is why we're delighted to know that legendary dessert bar Cowch has its very own Caramilk dedicated menu. Our go-to choice would have to be the pancake stack featuring three fluffy pancakes covered in Caramilk and shortbread crumble, caramelised condensed milk ice cream, caramel, and of course, some Caramilk pieces!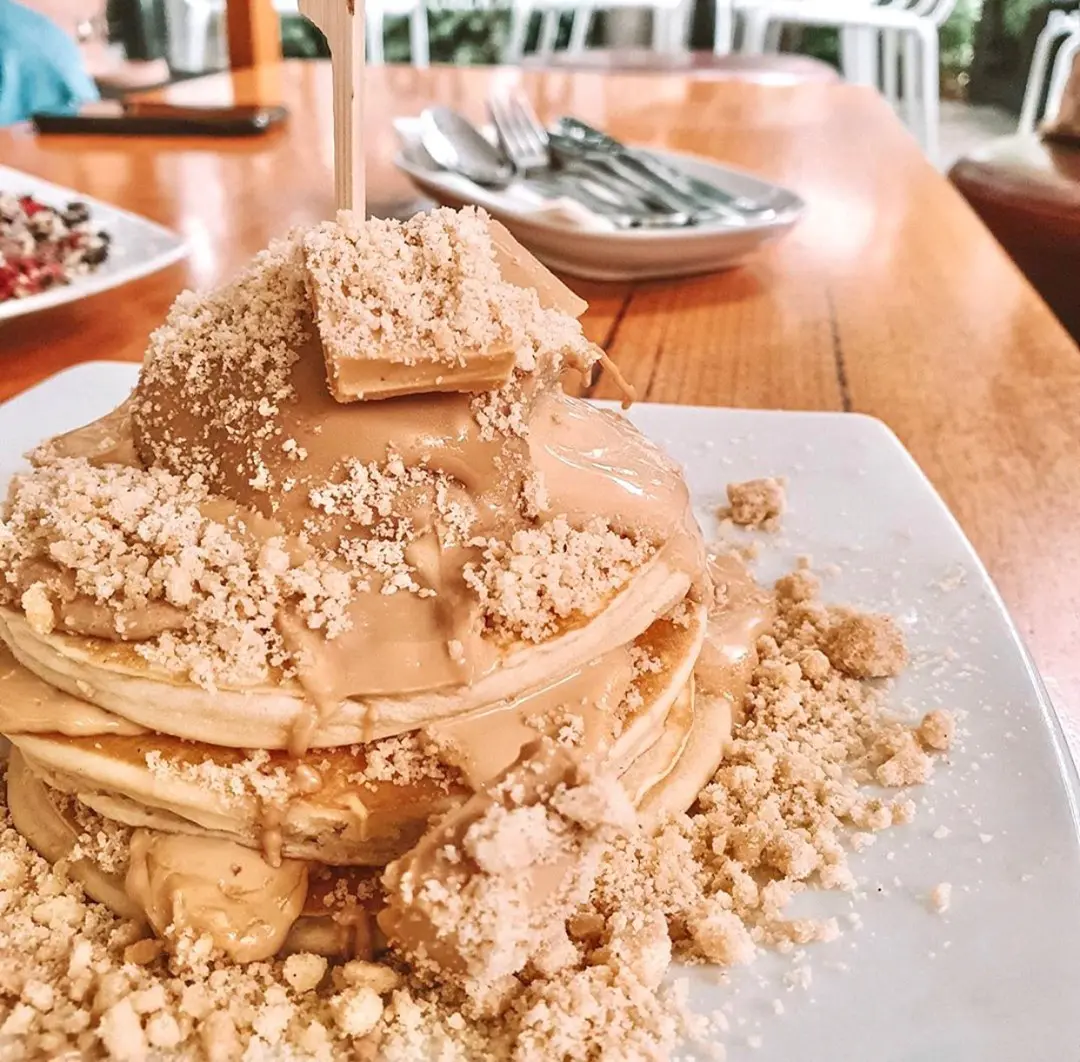 One of our favourite spots on the northside, Allora Black is a must-try for gelato lovers! We're a little bit obsessed with their butterbings gelato sandwiches. Think: creamy, homemade gelato in the flavour of your choice, sandwiched between two deliciously crumbly chocolate cookies. Winning!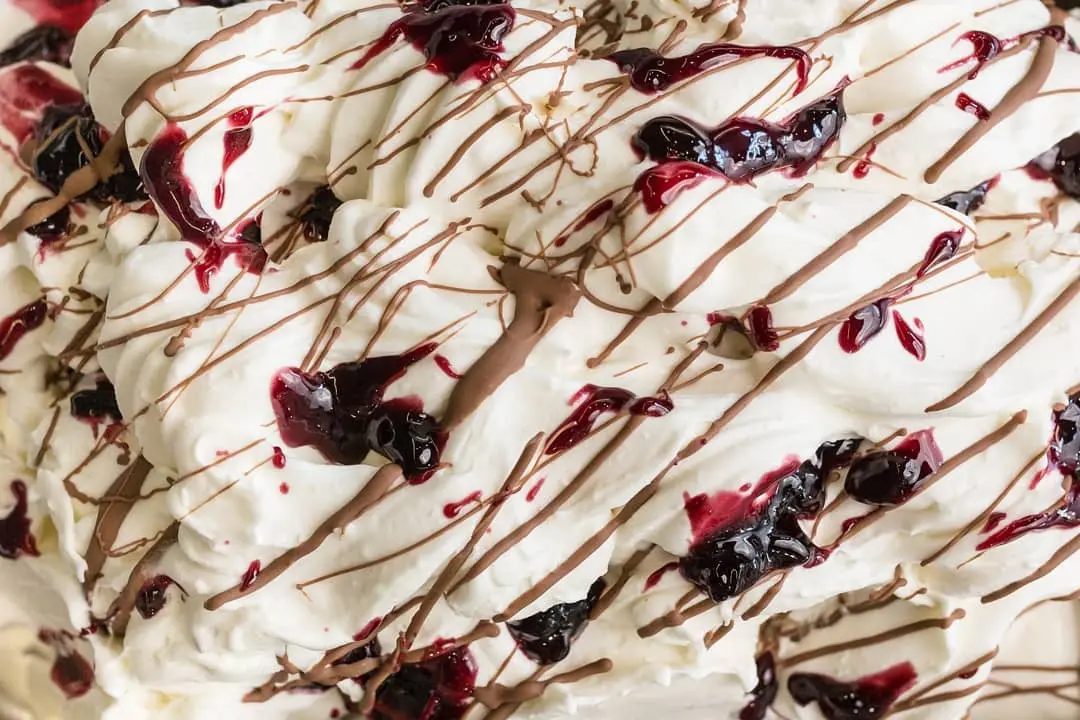 Lead image by Deer Duck Bistro
Thumbnail by Allora Black