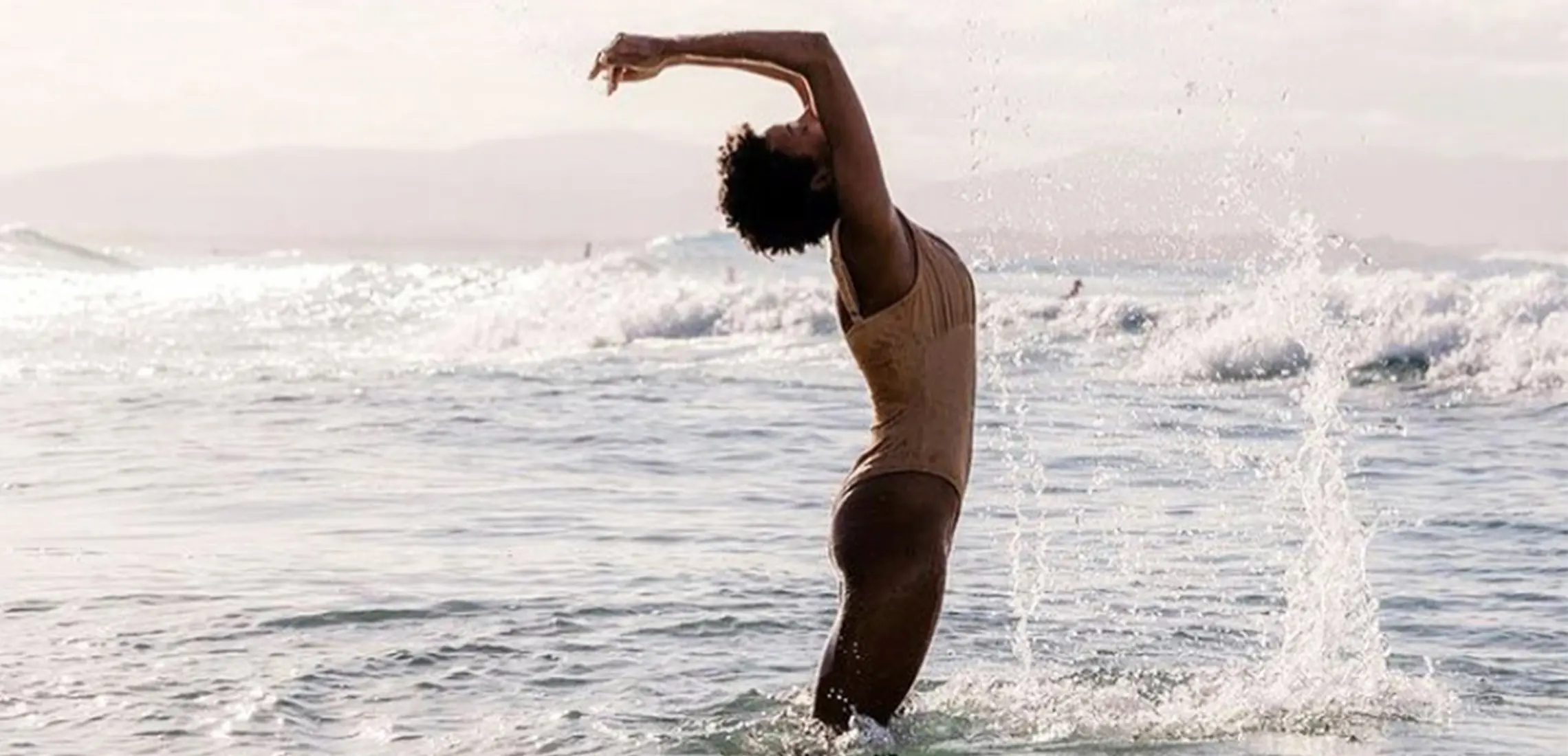 Health And Wellness Trends For 2021
Here's the scoop on the wellness to watch in 2021
By Dane Shedden | 10th December 2020

First up, give yourself a big pat on the back, cause 2020 was a challenging year, where virtual fitness classes were conquered, new hygiene practices were adopted and our mental health took centre stage. A tumultuous year (to say the least!), but we've finally come out on top. For that, bravo!

With the new year only weeks away, you may be wondering what the health and wellbeing industry will look like. To help get us pumped for the year ahead, we enlisted the help of top trainer and director of Flow Athletic, Ben Lucas (aka the guy in the know) to get the lowdown on the biggest health and wellness trends on the horizon.

From new fitness crazes, to popular food trends, there's plenty of good vibes coming your way in the new year.
Healthy eats
Veganism is on the rise, and with all our fave Instagram influencers getting behind the craze, we may be plating up with more veggies than ever before!
A plant-based diet has a ton of benefits including lower blood sugar levels, improved kidney function and weight loss, as well as being kinder to our planet. And with so much fresh produce at our fingertips (and delicious recipes to boot!), eating the rainbow has never been easier before. Go on, remove the pork from your fork.
Working out from home
If 2020 has taught us anything, it's that home workouts are (surprisingly) fun, and actually deliver results. Getting a quick lunchtime sweat session in has never been easier, and its great motivator to push through 3pm snack time. Now that we have access to so many online fitness workouts – from HIIT training, to Pilates, yoga and indoor cycle – there's no excuse not to move your body.
Mental health matters
One of the best discussions to come from this year, is the importance of looking after our mental health. The ramifications of COVID have been colossal, and more Australians than ever before are battling depression, anxiety, stress and fear. While these numbers are concerning, there is a silver lining: today in Australia, there are numerous options available to those seeking help. From qualified professionals, to telehealth volunteers, mental health campaigns and mediation apps, Australians are being urged to listen, communicate, speak up and check on their mates.
If you or someone you know is struggling with mental health, contact Beyond Blue on 1300 22 4636.
Going digital
Gone are the days of dragging yourself to a weight management company, to step on the scales and be judged on your progress. Digi fitness tech is the new frontier, empowering us to take charge of our health and fitness goals. These handy helpers allow us to monitor key health markers like heart rate and exercise tracking, and also to store our favourite workouts, meal plans, and calculate calories burned and consumed.
Legalised marijuana
We all know this next trend has lived with a bad rep, but with the ACT legalizing cannabis over a year ago and treatments like cannabis oil currently being prescribed to patients, it seems Australia is coming around to the positive medical benefits of marijuana. Advocates are frustrated at the slow pace to mandate this all-natural plant, which deprives public access to its powerful medicinal properties. So much so, that there's been a strong push of late for more cannabis drugs to be made available on the market, as sleep disorders, movement disorders, anxiety and depression are top candidates for treatment in carefully prescribed doses. You soon might be swapping out your chamomile tea for something a little more mellowing… watch this space.
https://www.instagram.com/p/CHTbJrzpDnT/
The great outdoors
Our newest obsession with cleanliness and hygiene have been set in stone, so it's no surprise to see it stick around in the new year. While gyms, spas and medical clinics have always kept their spaces clean and sterilised, but now the rest of us are catching up, and keeping our hands clean in the process! People are becoming increasingly aware of germs, and thus are spending more time outdoors, too, where germs are less likely to be spread. Proof that a little fresh air and some sunshine does the world of good!