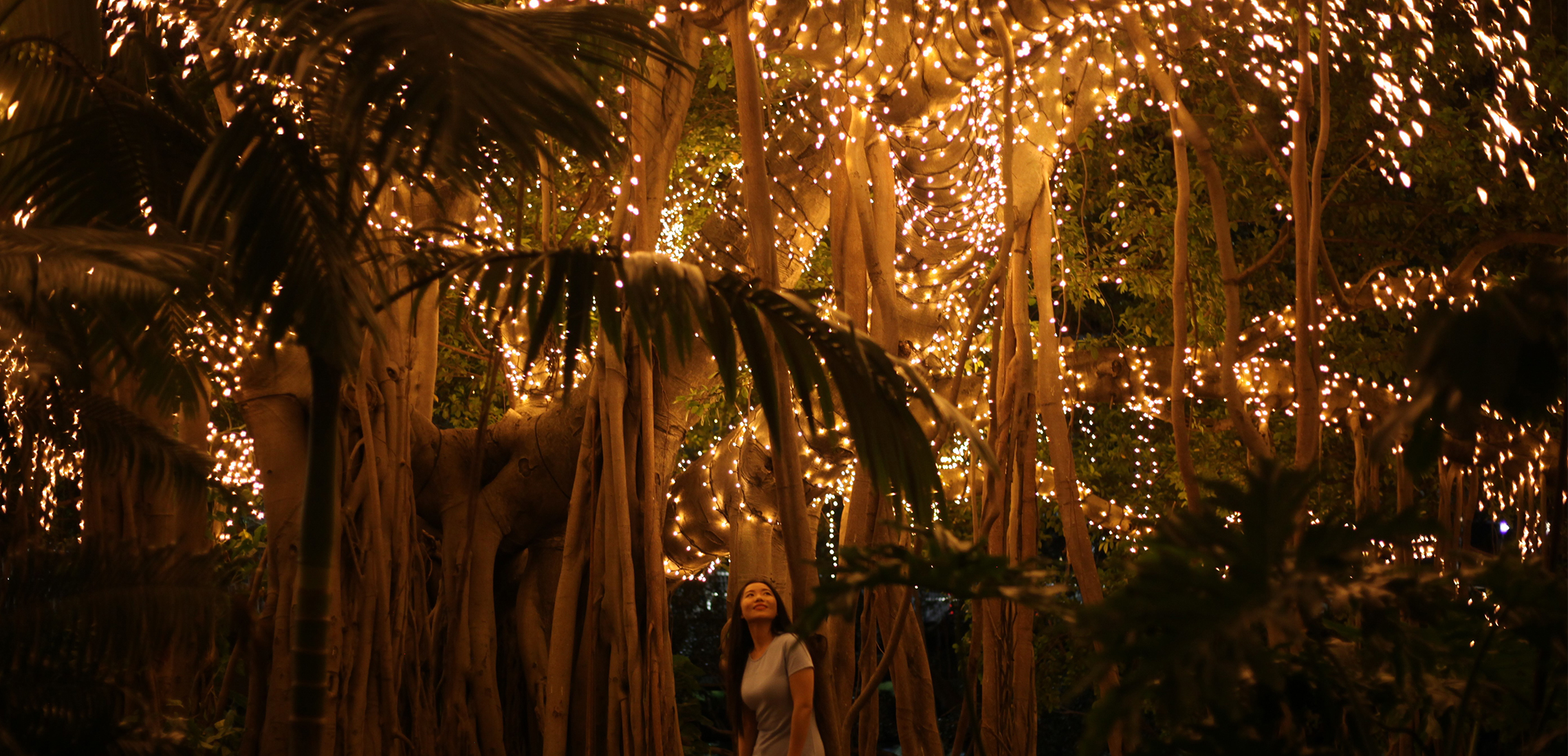 Rug Up! Here Are 9 Things To Tick Off Your Winter Bucket List In BNE
Cold hands, warm heart
---
Winter is the season of bright blue skies and colourful sunsets in Brisbane. Although our sunny city misses the balmy nights, when the temp drops, Brisbane cosies up and makes the most of the chilly season. Although hibernating under a blanket all winter sounds pretty ideal, you wouldn't want to miss out on all the marvellous things going on out in the crisp, fresh air. 
Here are nine things that will get you out and about this winter – click on your skis, book that cottage, and get yourself ready for a season of eating, drinking, and frosty fun. 
Add a lil spice
Warm up this winter from the inside out with a visit to Everton Park's resident spice specialists. Mai Gai is turning up the heat this season with mouth-watering winter curries, championing flavours of Southeast Asia. From brisket massaman to crispy barramundi yellow curry, and pork belly panang, snuggle up under a blanket and feed your soul here. Plus, Mai Gai is also offering a limited-time happy hour, with two large glasses of wine for only $20 with any food purchase. Or, level up your spread with their new Fill Mai Belly six-course banquet filled with new dishes and crowd-favourites to spin you away on a taste adventure. Book here.
Skate away
Release your inner Michelle Kwan this winter at Boondall's Iceworld. Strap on those skates and skate your day away with family and friends. A budget-friendly activity, this is the perfect way to spend an icy day. Not a skater? Here are some more fun activities that won't break the bank.  
Dine and defrost
Defrost yourself this winter at Brisbane's restaurants with fireplaces. Turn up the heat and dine in comfort, enjoying your tasty meal with the sound of the crackling fire in the background. How romantic! 
City slick it
Summer is best spent by the sea, but winter is made for frolicking about the city. Our Brissy CBD is a buzzing hub of trendy bars, boutique restaurants, luxury shops and five-star accommodation, so why not spend your winter indulging in our hometown? Need some guidance? Here is a good time-approved itinerary that will keep you busy in the city this winter. 
A rustic retreat
Need a cosy get-away away from the chilly city? SE Queensland is dotted with rustic retreats only a few hours away from the city, perfect for a weekend escape in the wintertime. Picture quaint cottages, crackling fireplaces, and wood-fired plunge-pools. Pair with a glass of red wine and your SO, and you're in for a wholesome winter weekend. 
Be a bookworm
In these chilly months, there's really no better way to spend your time than snuggling up on the couch with a book in hand. In need of something to warm up? These books will get you bookworms turning those pages, whether you're getting the blood pumping with thrillers or feeling the warm and fuzzies with romance novels. Either way, we guarantee you'll be glued to the couch for a few hours this winter. 
Slurp it up
Is there any better way to spend your frosty evenings than warming your insides with juicy noodles, steamy dumplings, and drool-worthy bao? The Brisbane Night Noodle Markets are a bustling scene at the City Botanic Gardens, where you'll find yourself immersed in an Asian Street Food experience. Find out all the delicious deets here. 
A snowy affair
Transport yourself to a European chalet at Veuve Clicquot In The Snow. An iconic Brisbane winter event, you will be treated to divine bubbles and tasty treats. You may even find yourself bundled up inside an igloo with a glass of champagne in hand. Find out what après ski Brissy-style looks like here.  
Hit the slopes
Hey there, snow bunny! You don't have to head to the other side of the world to find snow, because Australia has some of its own. Strap on your boots and head down south to enjoy spending your days gliding down the slopes and sipping hot choccy in the best ski spots and resorts in AUS. Need new ski gear after it spent two years in the attic? Kit up with our pick of stylish gear to keep you looking sleek on the slopes here. 
Sip back and relax
Winter and wine – name a better duo. There's something so perfect about sipping wine by an open fire, rugged up in your winter best. Brisbane is only a short trip away from some of Australia's most beautiful wineries, where you can enjoy picture-perfect backdrops whilst sampling the finest of wines. Here are the best wineries in and around Brisbane where you can warm your heart and belly. 
In need of the perfect cosy fit to conquer Brisbane's winter activities? Head here to find out how to craft the ultimate winter wardrobe.