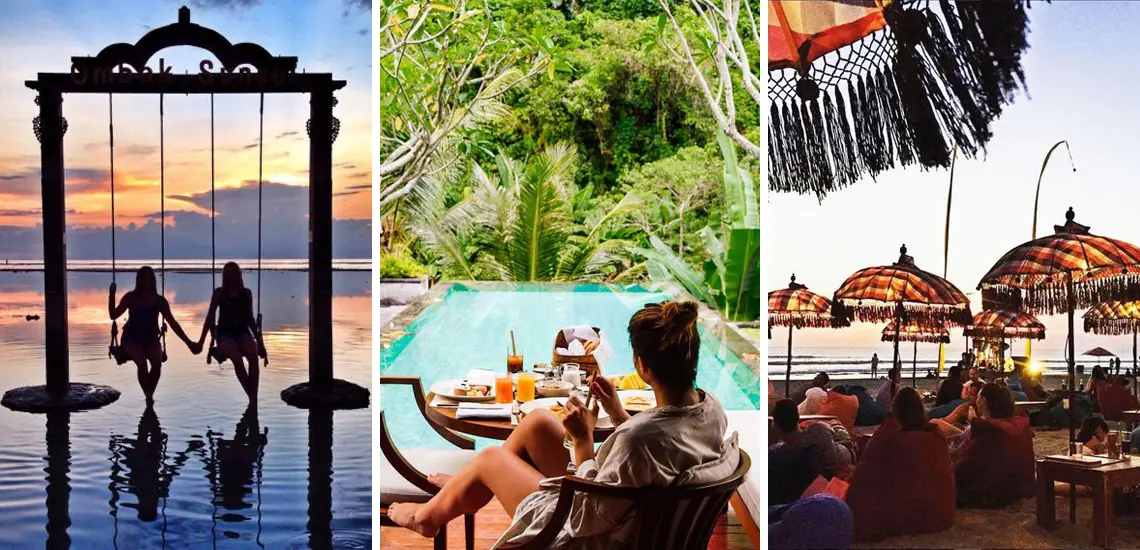 Best Of Bali: Where To Stay, Eat & Shop
Experience Bali for all it has to offer!
By Guest Styler | 30th August 2017

There's something about Bali that has that home away from home feel. It must be the breezy carefree vibe, aromas of incense everywhere you go and welcoming smiley faces that keep Australians coming back for more. As well as it's wallet-friendly prices, which are always a holiday perk! But there's much more to Bali than just cheap market shopping and beach bars.
ULUWATU
If you're looking for crystal clear water, Uluwatu in the south of Bali has beaches like you've never seen before. Surfers from all over the world visit the many beaches to catch waves all day long, situated on the reefs means that surfing these breaks aren't for rookies – you might be lucky enough to catch a surf comp! Finish off the day at one of Bali's most popular bars at Single Fin for sunset and cocktails, their Sunday sessions go off! If you're not up for partying, make a trip to the Uluwatu Temple to watch the traditional Kecak Fire Dancing for a cultural experience.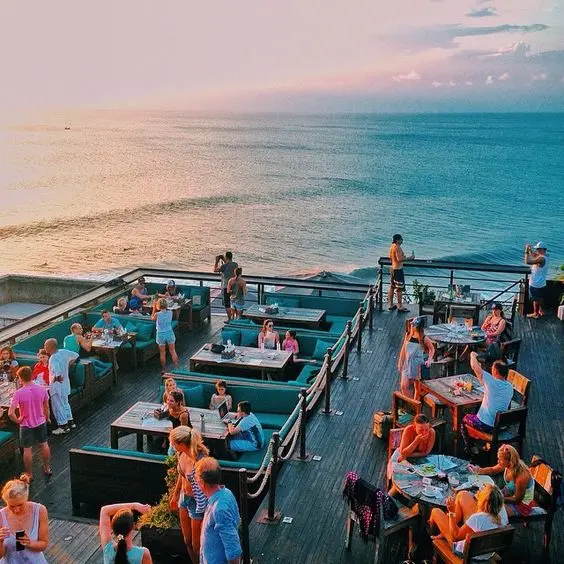 JIMBARAN BAY
Also situated in the south of the island is Jimbaran Bay. Book one of the villas or make a trip to one of the luxury resorts on the cliffs that over look the ocean like Ayana Resort, which allow visitors during the day and have a magnificent Rock Bar for some unforgettable seafood tapas. By night, enjoy dinner on the beach at one of the many delicious seafood restaurants.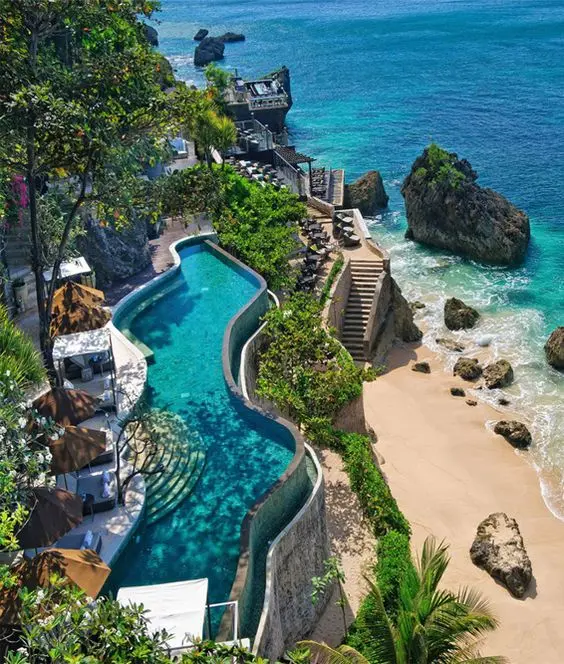 SEMINYAK
For a more upmarket holiday, bustling Seminyak is the place to be. Stay in luxury in a private villa, shop the fashion boutiques, visit the trendy beach bars like Potato Head or KuDeTa and experience a bit of nightlife. Foodie lovers, this is the right spot to try every cuisine under the sun, if you want to eat at one of the many Insta-worthy restaurants, visit La Favela and Motel Mexicola.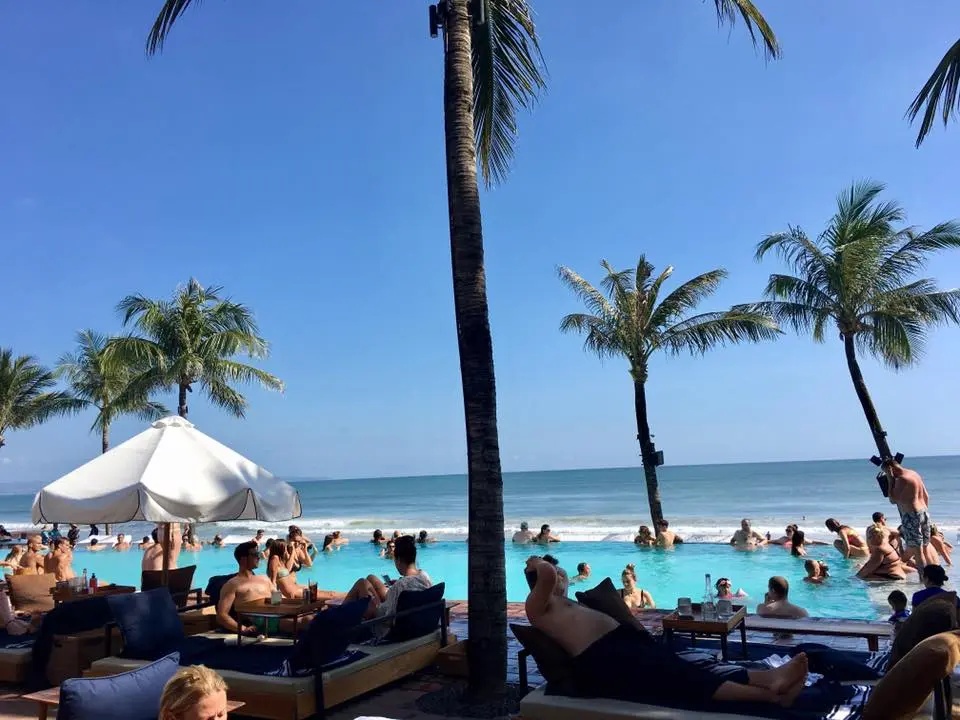 Check out HotelsCombined's article, These 15 Seminyak Villas Prove Bali's Luxury Can't be Beaten, for the inside scoop on where to rest and relax during your Bali escape! 
CANGGU
Does a low-key atmosphere without the crowds sound like your cup of tea? The humble town of Canggu is paradise for surfers, relaxers and laid-back souls. Watch the sunset over the ocean laying on a bean bag on the beach with a Bintang in hand at Echo Beach. Have dinner at The Lawn for a delicious culinary experience, then head to Old Man's for a boogie after.
NUSA DUA
Nusa Dua is the more exclusive region known for water sports and 5-star resorts like the iconic Nusa Dua Beach Hotel, that makes this spot a great place for families to stay. The kids can enjoy scuba diving, banana boating and ocean-walking while the adults sip cocktails in a cabana.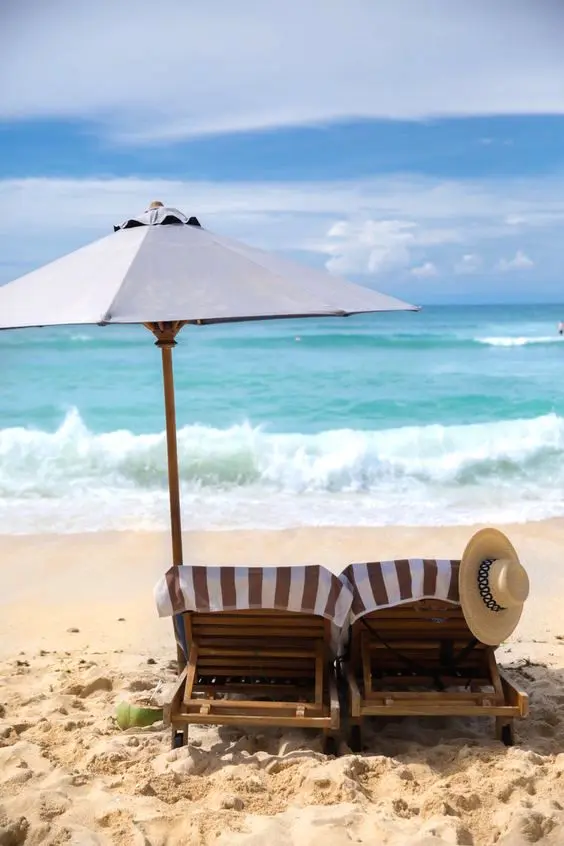 UBUD
Experience some true Balinese culture in the tranquil town of Ubud. The mountainous town is famous for it's arts and crafts markets where you will find lots of handmade rattan goods, rice terraces, waterfalls like Tegenungan, fresh organic food cafes like Earth Cafe and the Sacred Monkey Temple of course! It's easy to get lost strolling through the streets exploring everything to offer. If you're up for some rejuvenating, a yoga retreat at Naya Bali will have you feeling zen in no time.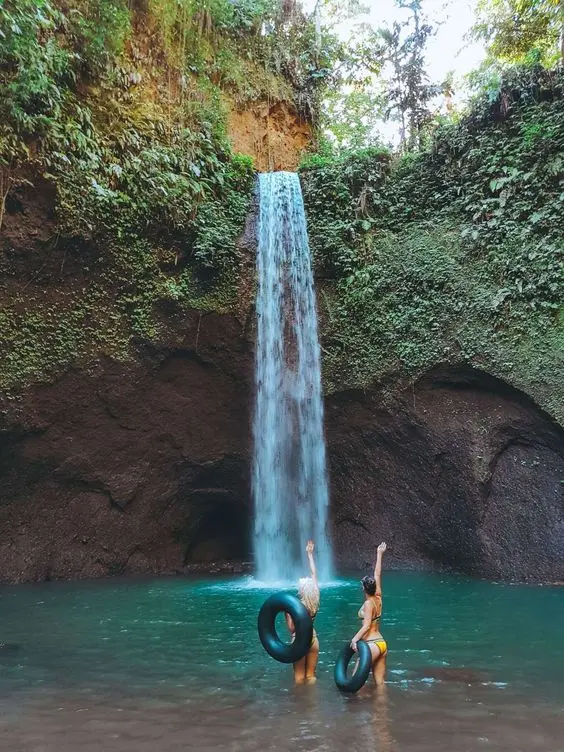 THE SURROUNDING ISLANDS
For those who are a little more venturous, make a trip to one of The Islands surrounding Bali for the ultimate tropical getaway. Take a boat ride or book a few nights stay at one of the many islands that are all unique in their own way. Explore rainforests, go for a hike in the lush untouched forests, slow down in Gili Meno and Gili Air, party at Gili Trawangan, snorkel in the reefs at Nusa Lembongan and visit it's sister islands Nusa Ceningan and Nusa Penida which are connected by bridge.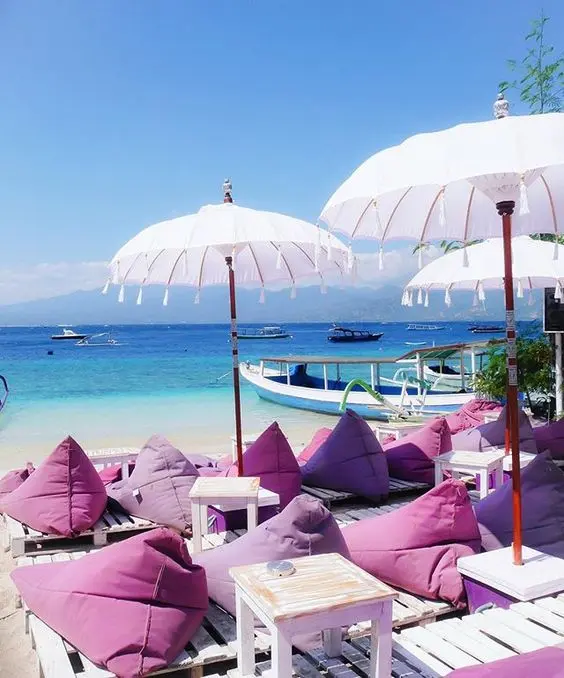 Hot tips: 1. Be sure to try some authentic Indonesian cuisine, you can eat Western food when you're home. 2. Always tip the locals if you receive great service, they will be more than grateful. 3. Pay a little more at the markets for handmade artisan goods, the hours spent creating them are well worth it.
Liked this? You'll love these! 1. Best Of Bali: Where To Stay, Eat & Shop 2. Missed The Travel Sales? Here's How To Fake A Euro Holiday 3. The Ultimate Girls Getaway In Our Own City