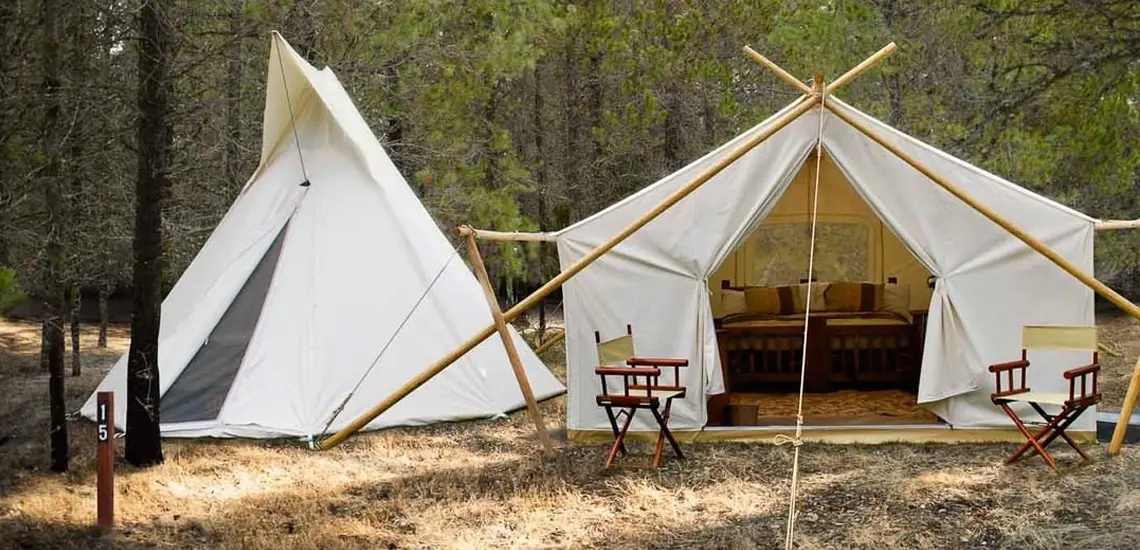 Our Round-Up Of Australia's Ultimate Glamping Getaways
I'll Glamp if I want to
By Guest Styler | 20th June 2017

Let me be very clear when I say: I do not camp. I have turned down seeing my favourite bands, just to avoid the messy, dirty nightmare that is camping. Do the words bed, hot shower and flushable toilet sound seriously awesome? We know. Let me introduce you to the world of Glamping. Get ready to want to Glamp your way around Australia.
Moreton Island Glamping lets you enjoy the beach without going to bed wearing it. There is nothing worse than waking up knowing you are still chilling in a sand filled sleeping bag. Keep the sand at bay with the beautiful Moreton Island Glamping experience. I wouldn't mind waking up 100 meters from those instagramable views each morning, would you?
Are you feeling a little too attached to your phone, laptop, iPad, Kindle, etc.? Paper Bark Camp provides an oasis that will help you severe those ties for a few nights. Their canvas tents nestled among paperbark and eucalyptus trees provide no power outlets! Only relaxation. Fall asleep to the gentle sounds of nature (thankfully, minus the mosquitos). This Glamp site is perfect for those of us who want to get in touch with nature, but don't want to be touched by it.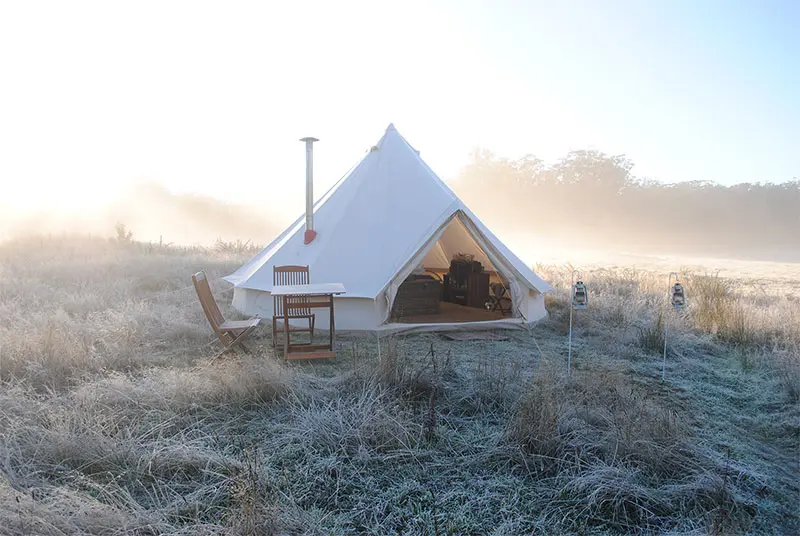 Glamp in serious style with this Melbourne Glamping destination. Cosy Tents is located in Yandoit, only a 15-minute drive from Daylesford & Hepburn Springs. Cosy Tents even have the option for you to order a continental brekky box that can be delivered to your tent! No forest foraging for us.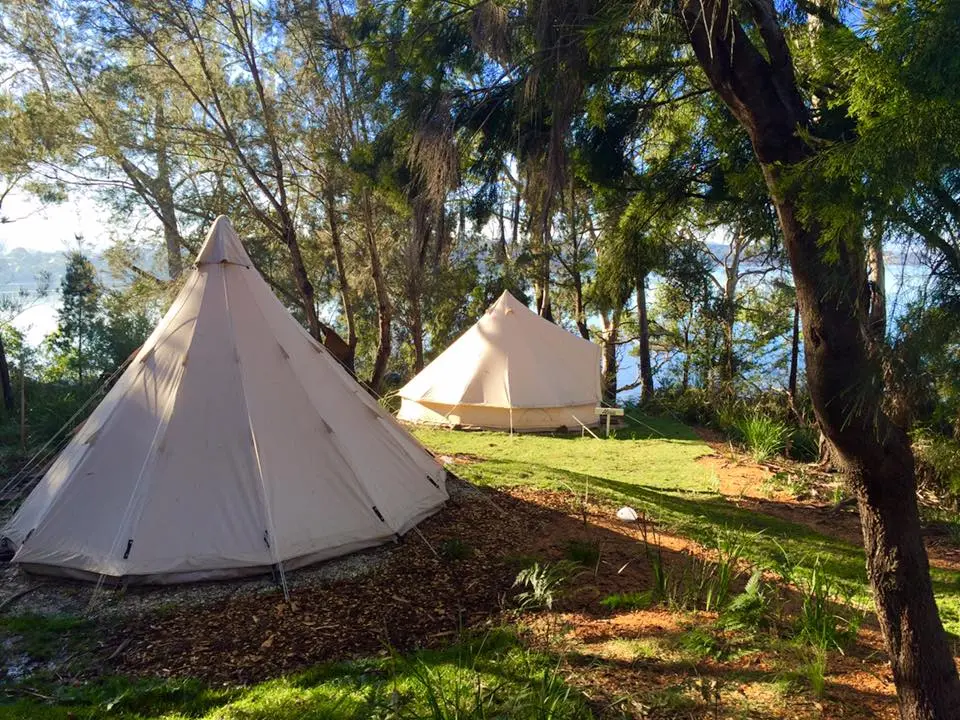 Enjoy the stunning interior of the Wingtons tents. Handpicked furniture and Persian style rugs. Allow yourself to feel in complete luxury. Wake up to stunning river views in Tamar Valley while sleeping in luxurious Egyptian linen. Their tipi style bathrooms have hot showers and flushing toilets. Like music to your ears right?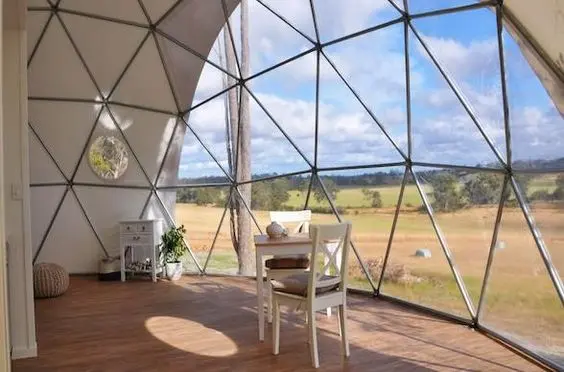 Take some time out to Glamp at a truly unique location. Spend your weekend in a light-filled geodesic dome, that comes complete with, well – everything. There is even a spa bath. Relax among the wildlife and take in the views. With these domes being only 15 minutes from Margaret River, it's perfect for that wine tour you've been planning. Plus, have you seen how cool they look!?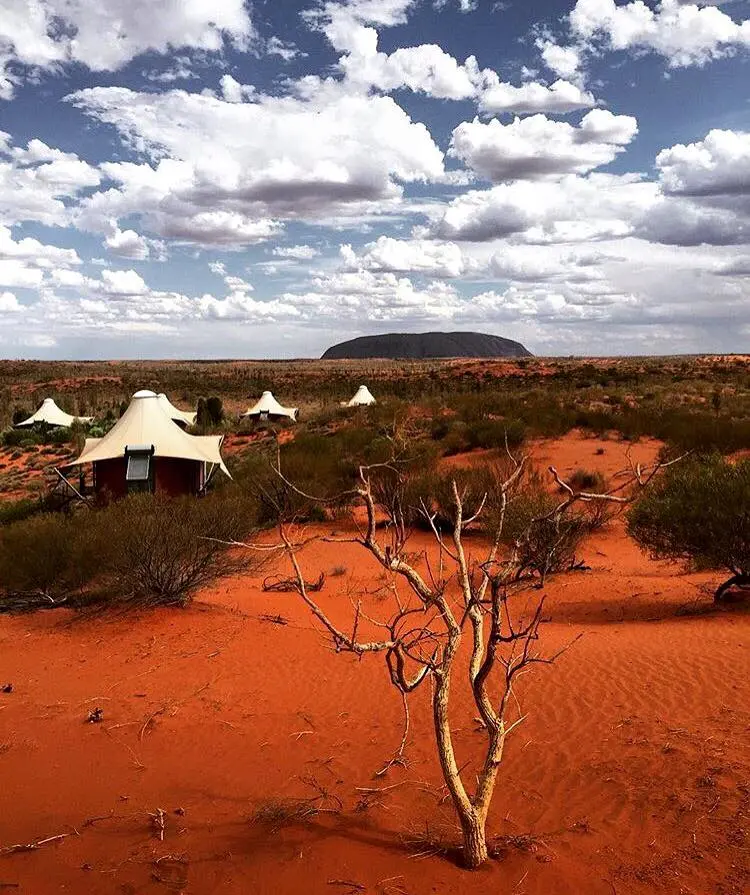 Experience a "camping" experience unlike any other. Take in views of the Northern Territory landscape and wake up to the magic that is Uluru. Explore and learn the history that these plains have to offer. Completely relax in a tent that will genuinely feel like a hotel, but better. This is an incredibly popular wedding destination! We can see why.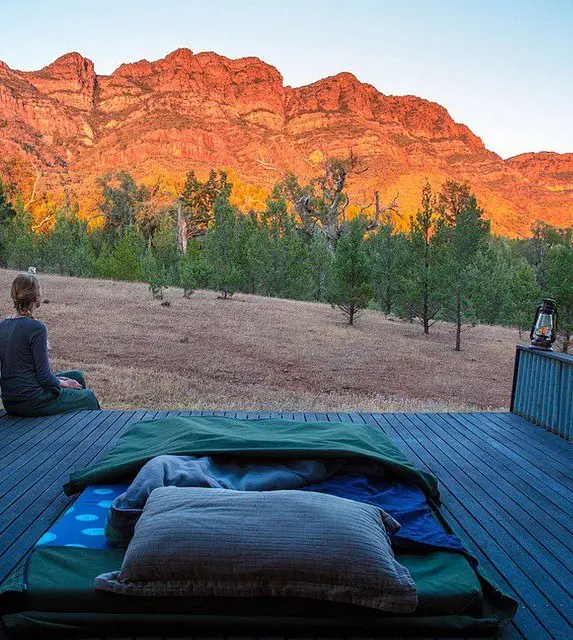 Outback Glamping at its finest. This stunning Glamp destination is located with the Ikara Flinders Ranges National Park, 430km north of Adelaide. Their 2 person Ikara safari tent is perfect for a romantic getaway. Curl up with that special someone and enjoy an evening on your own private deck, huddled by the fire pit. Did we mention there is an ensuite? #winning
Camping Shmamping right? Who else is ready to Glamp?
Feature Image: Pinterest
Liked this? You'll love these! 1. The Best Camping Spots Near Brisbane 2. A Foodie's Guide to a Weekend in Melbourne 3. Our Round-Up Of Australia's Ultimate Glamping Getaways