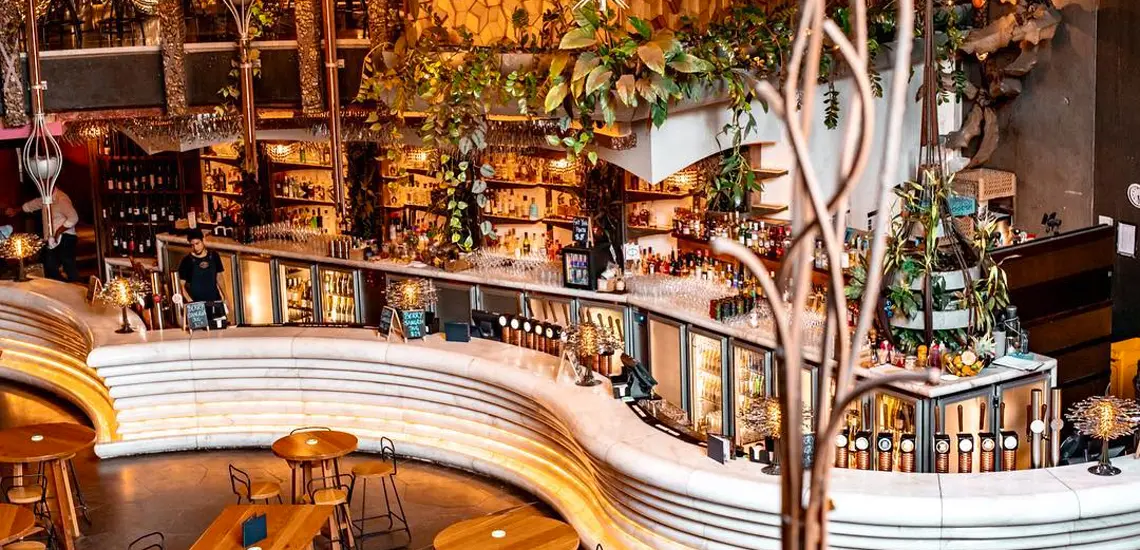 Life Is A Cabaret, Old Chum: The Event To Mark In Your Calendar
Party like a Gatsby.
By Guest Styler | 3rd June 2019

It's time to roar back into the twenties and put your dancing shoes on! Jazz, flappers, and booze classically defined this era as well as the desire to break free from society and wear your shortest dress and have a good time while sipping on bootleg alcohol.

Known for their booze-tastic bars, mouth-watering Italian cuisine and stunning venue, Cloudland is a mix of old-world charm with chic, modern interior. And now, they're bringing back the big swing band of the twenties!

The Big Band Cabaret Dinner and Show will be a night of drinks, dinner, and dancing, with live entertainment for you to get into the swing of things. The night will see Brad Leaver perform with his Swing Central Swing Band, who pay homage to the speakeasy style. It's jazz all around with this band, with smooth as butter vocals that will take you back in time. Also on hand will be Jacqueline Furey's burlesque show, known for her unique and glamorous dancing. Curating and choreographing her own shows, her risqué show is sure to be entertaining and true to rebellious 1920s form.

Tickets include a delish 3-course menu and drinks package, available for three hours so you can swig a selection of wines, beers, and French sparkling to your heart's content. While the menu is yet to be released, if Cloudland's current menu is anything to go by, we're sure it will be absolutely delectable. We're thinking perfecto Italianio bites, including arancini, antipasti, and of course, pasta!

The show will be held in Cloudland' Rainbow Room, inspired by NYC's Rockefeller Centre's dining rooms. With a pink onyx bar and a funky geometric brass ceiling, the venue is dripping in luxury. Bonus, there's an adjoining terrace that allows you to look over Fortitude Valley.

WHEN: Friday, July 5 WHERE: Cloudland, Fortitude Valley TIME: 6.30 – 9.30pm

Liked this? You'll love these! 1. Jazz, Piano And Martini's, This New Brisbane Bar Has It All 2. We're Serving Up All The Deets On Brisbane's Newest Dining Precinct 3. The New Hotspot Offering 13 Oriental Asian Eateries In One Laneway!