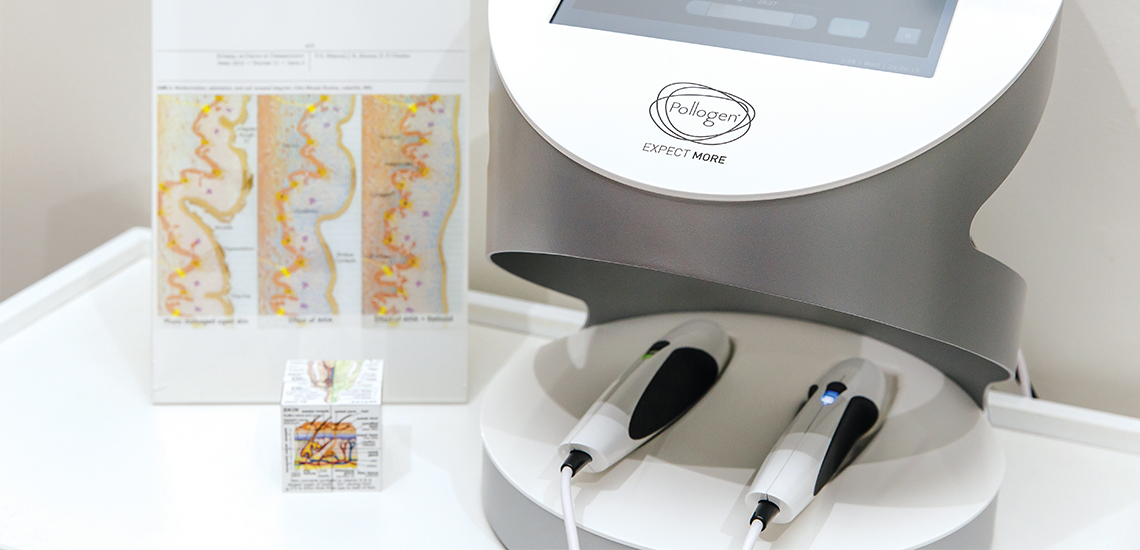 The Cutting-Edge Skin Technology You Need To Know About In Brisbane
Style trialled, first-hand!
---
Just a quick note: This post is sponsored, but we only write about things we reckon you'll love. Thanks for giving us an insight into your cutting-edge skin technology,
Brow & Skin Studio
.
Ever wondered about a treatment at Ashgrove's Brow & Skin Studio? Wonder no more! Style Journalist Fiona Williams recently met with The Brow & Skin Studio team for a Divine PRO and total face rejuvenation treatment and here's her step by step experience.
The Brow & Skin Studio has always showcased the best of the best treatments and equipment to deliver exceptional results and high-quality skin to its clients and the Divine PRO is no exception. Boasting a worthy addition to the already outstanding treatments available at their Ashgrove space, owner Sherril Dalitz says the non-invasive treatment is a winning combination of clinically proven technologies. "Between dermal volumising, skin firming and wrinkle reduction with no surgery required, Divine PRO works hard to renew skin from the inside out."
My divine treatment started with a gentle cleanse of my skin followed by an Omnilux LED Therapy for approximately 15 minutes, to stimulate collagen to encourage plumper, smoother skin and a healthy glow factor, and also increasing penetration of the Divine PRO treatment. With the warmness of the glow making me feel comfortable, my face was now ready for the Divine PRO treatment. Using TriPollar® technology and Dynamic Muscle Activation, the hand held device (much like a small face massager) slowly heats as Sherril moves it across sections of my face heating both the dermal and hypodermal layers of the skin. This deep heating encourages the production of collagen and elastin resulting in tighter and smoother skin.
https://www.instagram.com/p/B0zbGuXguEA/
To finish, Sherril covers my face in an Enzyme treatment and it's soothing as soon as it's applied. It's the perfect nourishing end to finish the total rejuvenation treatment. My skin is plump and smooth with a gorgeous glow about it. Never the type to be seen out of the house with no make-up, I'm inspired to let my natural skin be the feature on its own for once!
The Brow & Skin Studio offer a full range of therapy and beauty treatments including brow styling, lash lifts and colours, peels, enzyme treatments, Cosmelan depigmenting, light therapy including Omnilux, medi skin treatments and microdermabrasion.
Liked this? You'll love these!
1. Our Pick Of Brisbane's Best Brow Specialists In 2019
2. Here's Our Picks Of The Best Beauty Treatments in Brisbane: 2019 Edit
3. Calling All Wellness Seekers: Our A-Z Body & Soul Guide Is Here