How The Sabo Skirt Girls Created Their Empire
We catch up with the two businesswomen revolutionising the fashion industry.
---
As previous Style Magazines cover girls, Thessy and Yiota Kouzoukas, founders of the illustrious Sabo Skirt brand, are no strangers to Style readers.
The story of Sabo Skirt and how two best friends created a fashion empire unrivalled by any other in Australia is unprecedented. Their business model catapulted the humble label to international acclaim, with fans such as Bella and Gigi Hadid, Ariana Grande and Kylie Jenner, almost 2 million followers across three Instagram accounts, and a placing on the renowned Forbes 30 Under 30 list in 2016.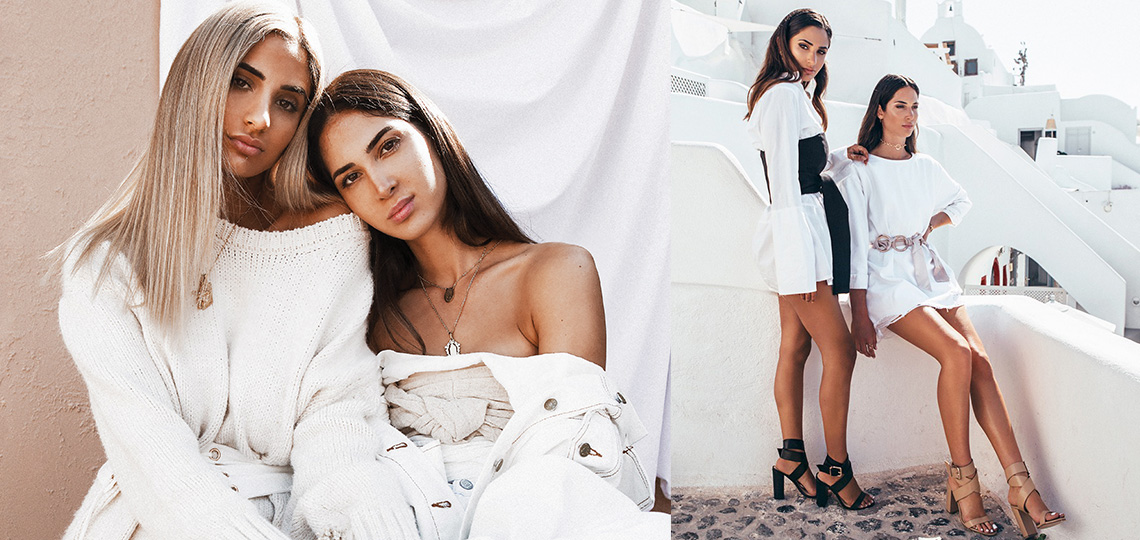 Part of this success must come from their steadfast dedication to their own work, and not allowing themselves to be distracted.
"While it's always motivating to focus on the successes and achievements of your idols or competitors, it's more important to focus on your goals and growth and not let the achievements of anyone else demoralise you."
With their label seeing significant growth in recent years, the founders work hard to achieve work-life balance. "We do spend a lot of time at work, however we are lucky to work with a lot of our family. My husband George is a part of the Sabo Skirt team and Thessy's fiancé Georgio runs his own online business, so the work times and schedules are very similar which makes it easier to balance," Yiota says.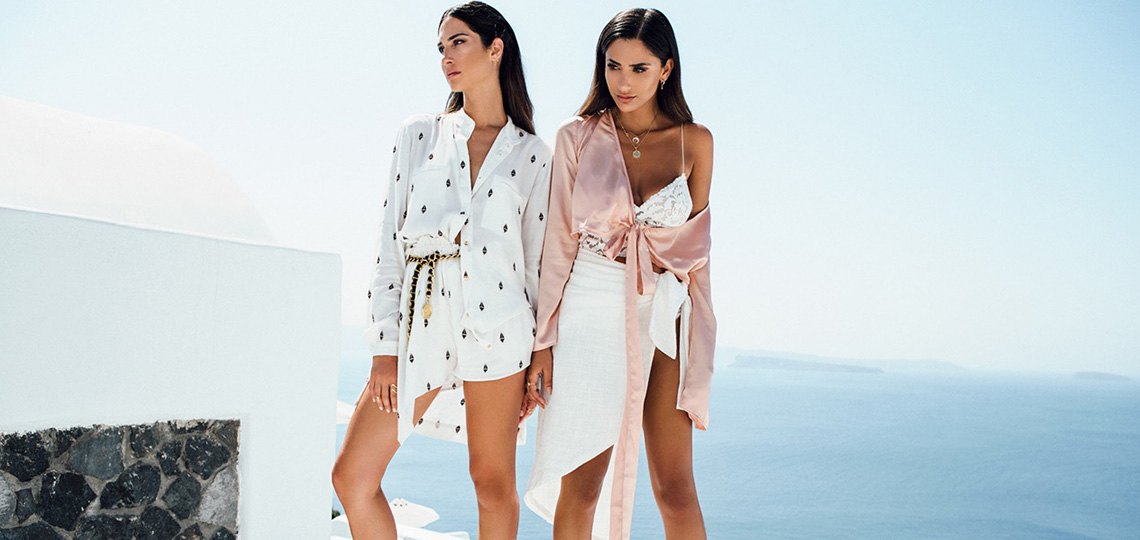 More than just co-founders, Yiota and Thessy are best friends and sisters-in-law. This interesting dynamic poses unique challenges, but their dedication to their label and to each other has helped them turn this dynamic into a strength. "We're sisters-in-law, best friends and business partners and the open, honest friendship that we both have has allowed us to have a seamless business relationship. We always speak our minds and talk through decisions together as a team and having the friendship and family background really adds another dimension to our business partnership that we think most other people wouldn't have."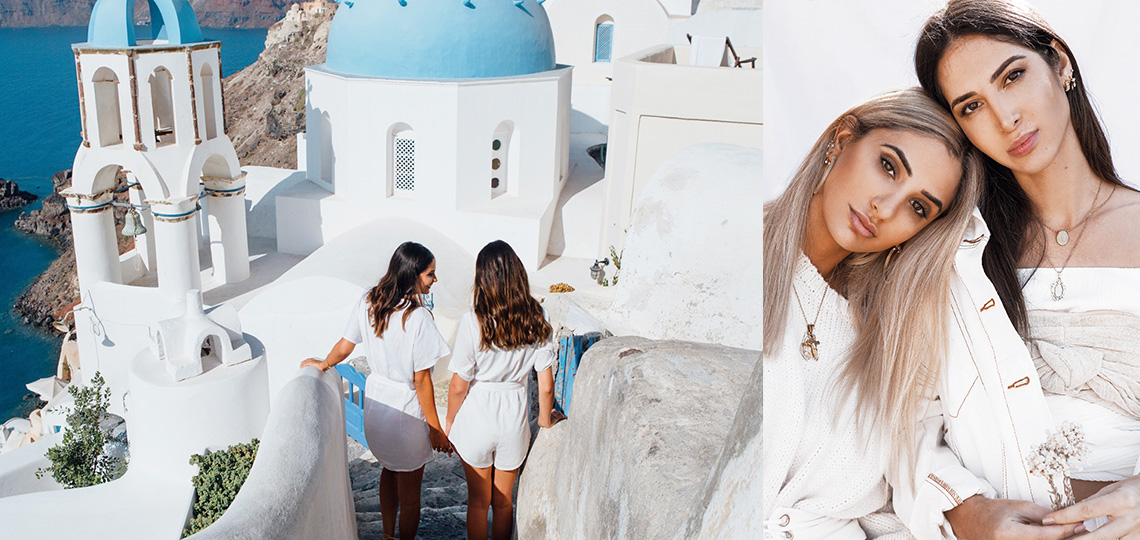 The two founders are renowned for being open and honest with their followers about their lives. This is perhaps most poignant in the way Thessy has shared her experience with endometriosis with their followers, in a hope to create awareness of the uterine disorder and to encourage other endometriosis suffers to feel comfortable having conversations about their experience. "It's an absolutely amazing feeling knowing that Thessy is helping other endometriosis sufferers feel more comfortable about discussing their disease and symptoms with those around them, as well as creating more awareness about the disease in the hope of helping others who are currently undiagnosed."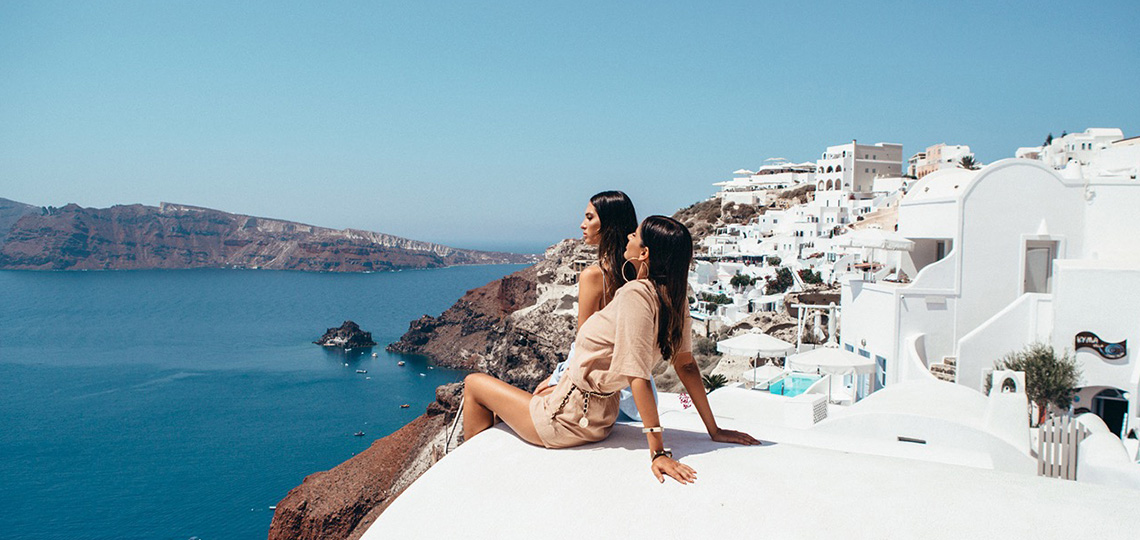 While the two ladies have found significant success in their brand, they aren't about to rest on their laurels, and are currently planning substantial expansions within the next year. "We have a few exciting expansion surprises up our sleeves that we can't wait to unveil over the next 12 months."
As well as presenting their Sabo Luxe collection at the Australian Designers showcase at NYFW, Thessy and Yiota have conducted large campaigns for their Sabo Swim, Sabo Luxe and Sabo Formal collections.
Regardless of what is next, Thessy and Yiota are certain to continue astounding us.
Liked this? You'll love these!
1. Meet The Designers Who've Made Creativity Pay
2. Exclusive Interview: The Daily Edited
3. Meet The Designer Doing Things Differently