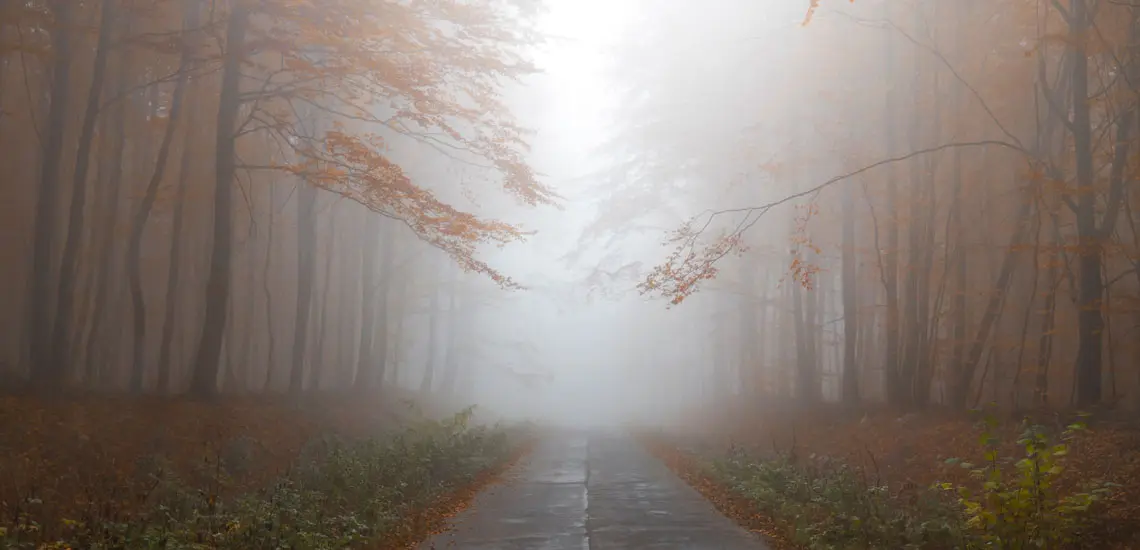 Respected Psychic Medium Reveals How to Know Your Reading is Legit
"There used to be a pub on every corner; now there's a psychic." Respected psychic medium Julie McKenzie shares how to spot a fake in this mysterious industry and avoid being ripped off.
By Guest Styler | 11th August 2016

Julie McKenzie was, and still is, asked, "How do you know that?" on a regular basis. She says it's all part of the job description.

One of Australia's leading psychic mediums, Julie McKenzie is an esteemed author, radio panel regular, competitor on Channel Seven's The One in 2011 and the winner of the International Psychic Challenge held in Ukraine in 2014.

It comes as no surprise that Julie's family knew she was different from a very early age. When she was just four years old, Julie was in a minor car crash with her mother and claimed to see "a beautiful big blue angel". Growing up, she could predict what news presenters would say on the radio or TV before they had even begun talking.

Julie says every psychic medium is different; for example, she doesn't reveal names or streets in her readings.

"I was never taught by anyone and that's the real difference, I think," she says.

Julie learnt to communicate with the beings she calls Spirit while living on a farm with minimal electricity.

"I learnt directly through Spirit and that was a huge thing to me," Julie says.

During personal readings, Julie is able to connect with Spirit and tell her subject about the person they are hoping to hear from.

"I tell them what age they were when they passed, what they passed from and what happened on that day – if they were in the hospital, what hand they were holding onto," she says. "For me, it's a lot about the heart connection and knowing things that nobody knows. I think it brings people a lot of support and comfort."

However, Julie doesn't believe she has a "gift"; she prefers to say that she just listens very well and hears Spirit clearly.

"For me, it's like sign language or charades. You don't always get the whole picture –I'm human and not always going to get everything perfectly right," she admits. "But sometimes they'll show you signs or messages in a way that makes sense to the person getting the reading."

Julie says there is never going to be a psychic or medium that will be 100 per cent correct and believes a lot of television shows and movies have created "completely over-the-top" expectations of what psychic mediums do.

"There's a charlatan in every industry and unfortunately it's hard to know for sure in this industry," says Julie. "I am very respectful of people and how they're feeling. To understand people's real emotions and real feelings – it's not something that I play around with."

Keep these six tips in mind when looking for a psychic medium to perform a reading for you:
1. Do your research
Julie says you should never choose to see a psychic or medium at random. Instead, treat it like seeing a doctor when you've got a big problem.
"You're not just going to go to anyone, you're going to look at a couple and find out who is going to be the specialist."
In looking for a "specialist" in a psychic medium scenario, she suggests looking to see if they have credibility through books, awards or peer recognition. She says if they don't have these things it doesn't necessarily mean they're not good, but you'll probably hear about the best psychic mediums through word of mouth.
2. They usually don't advertise
"Personally, I never advertise as there's so much that goes into word of mouth in this industry," says Julie.
Word of mouth is always a great way to start looking for a psychic or medium to suit you. If you're not really sure and you want to know more, you can always look them up on the internet and follow step one.
3. Put a face to the name
Unfortunately, some people are just trying to make a quick buck on the side. Julie says you can usually spot these imposters if they don't have photos or don't allow you the option to go and see them face-to-face. You need to know who you're speaking with.
4. Seek reviews and testimonials
Julie suggests seeking out and reading testimonials or reviews on their website or anywhere online with a quick Google search.
5. They'll offer a money-back policy
It's one thing that Julie has always done and she believes any true psychic medium would do the same.
"If you feel like you've gone in for something in a reading and not got what you have wanted out of it, it's really important to tell that psychic medium," says Julie. Her advice is to ask about a money-back guarantee before starting the session.
6. They won't give you the doom and gloom
"Psychics are not doctors and are not professional counsellors," says Julie. "We are there to help people connect to the other side, to give them guidance on their life and to also give them the strength and guidance to get further support."
Julie says some people take up psychic medium work for the money and she's even seen some psychics who will use hotlines as a way to fearmonger. She says no real psychic should give you all doom, gloom and fear, because those feelings stay with you for a long time after the reading.
According to Julie, people should always take a reading with a grain of salt and not become dependent upon the results or let the reading affect their big life decisions.
Julie McKenzie www.juliemckenzie.com
Liked this? You'll love these! Bizarre Psychic Predictions for 2016 Why You Should Chase Your Dreams Instead of a Relationship Removing the Stigma: The Truth About Anxiety and Depression