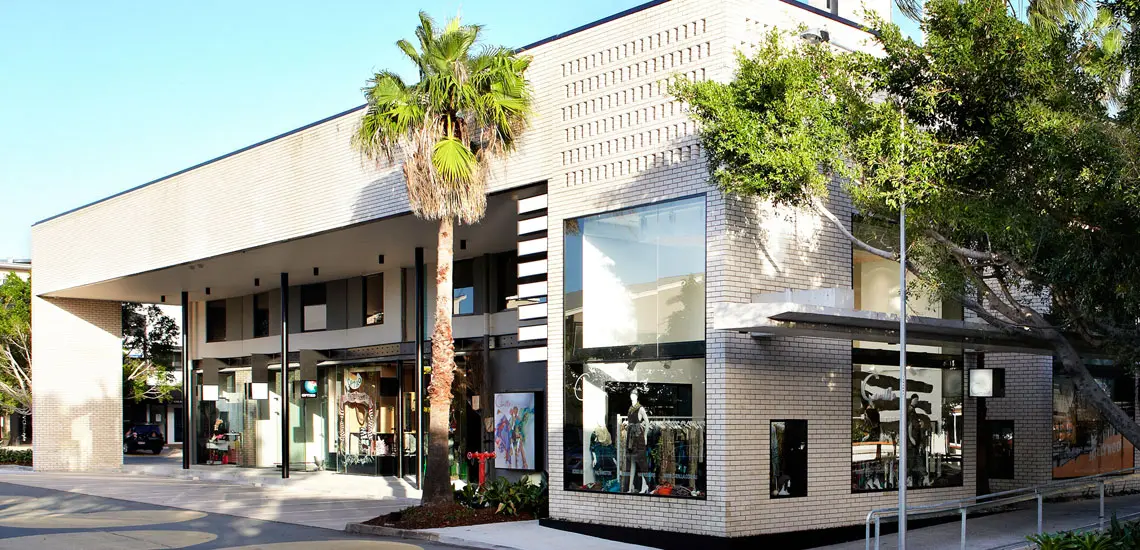 A Local's Guide to the James Street Precinct
We reveal the hidden gems of James Street so you can love this prestigious precinct like a local.
By Guest Styler | 6th October 2016

Ahhhh, James Street. The home of delicious food, well-dressed locals and, of course, Brisbane's best high-end boutiques.

If you've ever wondered how James Street locals develop a never-ending ability to shop, a penchant for early Sunday breakfasts and French bulldogs, this one's for you. We've got the scoop on the hidden gems that James Street locals adore.
1. Jewellery made just for you
A boutique jewellery brand specialising in fine bespoke jewellery, Andronis is renowned for innovative designs and exceptional craftsmanship. Winning design awards at just 23 years old, Angelo Andronis is devoted to creating remarkable jewellery.
2. The works of Salvador Dali
Established in 2008, Redsea Gallery represents a variety of emerging and established artists from around the world. This year saw the works of Surrealist master Salvador Dali pay a visit to Brisbane. The Argillet Collection consists of original etchings that have been authenticated and signed by the artist himself.
3. Fully-licensed cinema
Offering quality independent and mainstream films, Sunday afternoon classics and international film festivals, the fully-licensed Palace Centro Cinema is an oasis for Brisbane movie-lovers. Escape and unwind with mouth-watering, award-winning olive oil popcorn, barista-made coffee, handmade choc-tops and a feature-length pour of your favourite wine or beer, which you can take into the cinema with you.
4. To-die-for homewares
THE Brisbane destination for homewares, James Street boasts boutiques that will make your wildest interior styling dreams a reality. Theodore Homewares stocks luxury cushions and specialty homewares by Australian designers and local artisans, while Wheel & Barrow is home to cookware, servingware, glassware, home décor, cutlery and electrical products.
5. High-end fashion
James Street is synonymous with high-end fashion. Wandering through the precinct, you will have your pick of a huge number of Australian designers, including Gail Sorronda, Scanlan Theodore, Camilla, Gorman, Zimmermann and Camargue among many others.
6. CommBank
Designed to provide customers with a better banking experience, CommBank's new Fortitude Valley branch offers a range of updated services and features to make banking fast, easy and convenient. New features of the branch include technology such as instant cash and cheque deposit machines, coin counting and dispensing machines, NetBank terminals, free wi-fi and video conferencing options to connect customers to specialists who are not in branch.
7. Hidden underground bars to explore
James Street is home to a vibrant bar scene. Venture underneath the QA Hotel to find the secret Farrier Bar and late-night Supperclub, where you can eat and drink into the wee hours. If laneway vibes are more your thing, Gerard's Bar and Charcuterie is all about understated sophistication. With a European deli-style window and an alfresco deck under a poinciana tree, Gerard's is one of the best you'll find on the street.
8. Specialty coffee
Cantinho is new to Gerard's Lane but they're all about quality Fonzie Abbott brew, all-day breakfasts and seasonal salads, pastries, cakes, sweets and bagels. Baristas Alessio and Hayden have a strong knowledge of coffee, from setting the grind on the machine, to correct milk temperatures and creating consistency in every cup. Owner Michael has always had a passion for cooking, and uses Greek recipes that have been passed down through his family for generations.
9. Stay a little longer
A brand-new luxury hotel is currently under construction on the corner of James and Doggett Streets. The Calile will comprise 178 hotel rooms and suites over seven storeys, with new retail and hospitality space included.
10. Super-healthy breakfasts
With an emphasis on superfoods and everything "good for your insides", Pineapple Express offers a full breakfast menu with dishes that appeal to the fitness fanatic as well as those craving a more traditional, hearty meal.
11. Fresh food markets
Researching, sourcing, selecting and delivering the highest quality fresh food and ingredients from local and international food producers, The Standard Market Company is guaranteed to stock the best of the best, all the time.
12. Learn to cook
If you've always wanted to whip up your favourite cuisine instead of heading out to restaurants, James Street Cooking School is the place to go. It offer hands-on practical and demonstration cooking classes from professional chefs; with anything from French cuisine to "dude food", their range of classes is extensive.
13. A two-in-one bookstore
Created for culinary lovers to gather and discuss their favourite topic, Scrumptious Reads is not just a bookstore; it's also an event space and a private dining room.
14. All of the sportswear
If you're looking for a new pair of tights for your activewear wardrobe, this precinct has tonnes to choose from. Lorna Jane's vibrant prints and Lululemon's cutting-edge, breathable fabrics will make your workout something to look forward to.
15. Resort is back!
Resort is returning to James Street from October 12-15 (mark it in your calendar!) for its third instalment. Get ready to take a hike through this year's urban vacation as we travel headfirst into nature's own utopia – the James Street National Park.
Liked this? You'll love these! Secret Finds West End Locals Love Win a $1000 James Street Shopping Spree 11 Spring Wardrobe Essentials