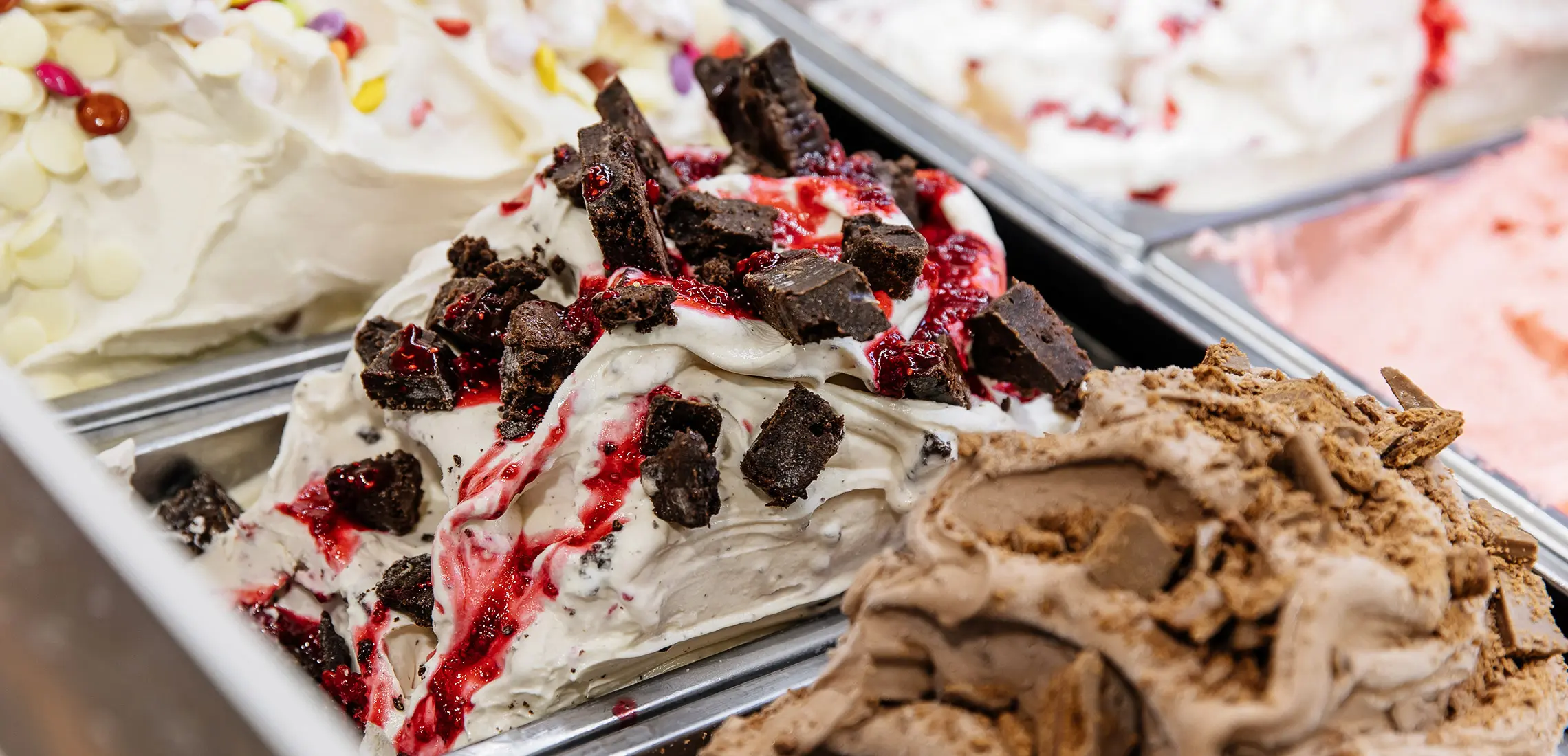 Must-Try: Kedron's Sweetest Secret
A sweet escape
By Dinushka Gunasekara | 18th February 2021

A lick of gelato is more than just a sweet treat; it's an afternoon adventure between a grandfather and his granddaughter that she'll remember for a lifetime. It's a parent consoling a bad exam result and letting their kid know it'll be okay. It's a catch up between friends, trying to share life updates before their cone melts. And for the team at Miss Sophia's Gelateria, it's their everyday.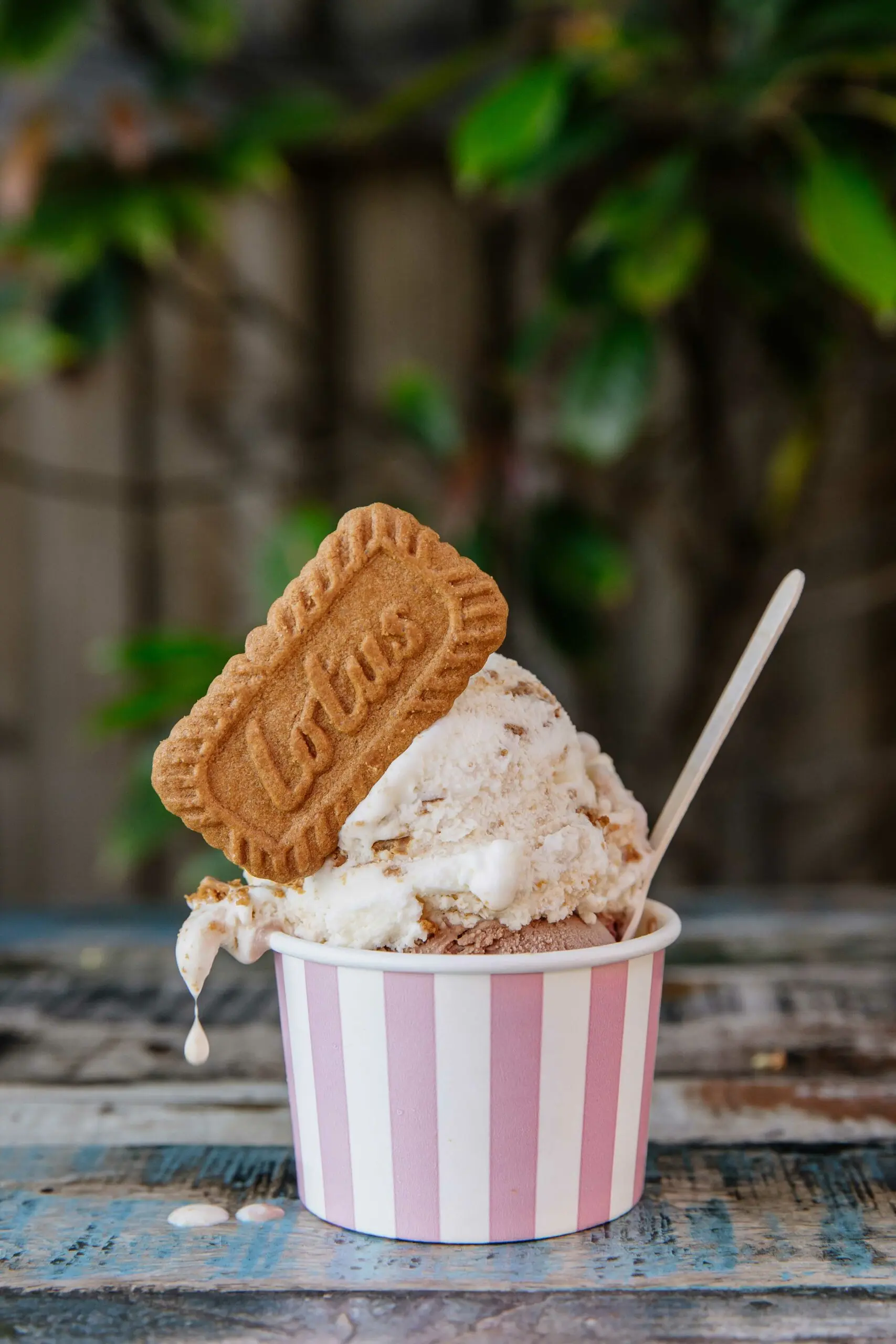 The pastel sister store of Farmhouse Kedron is an oasis tucked on Somerset Road, slinging gelato in the most wonderful forms. "We wanted to take over more of the building, but I was worried if we expanded Farmhouse we would lose what makes it special," says co-owner, Amanda Scott, who heads both ventures with her husband, John. "We wanted to offer something at the other end of the day."
Named after their third daughter, Sophia is actually one of the only Scotts who you won't find behind the scenes. "After an hour learning how to make gelato, I realised I can't do this because I don't follow rules so my daughter, Amelia, stepped in and said, 'I can'. She's allergic to a lot of things, so most of our gelato is all natural with no nasties, using recipes from scratch," says Amanda. "My other daughter, Olivia, would no sooner make gelato than fly to the moon, like me, but her customer service is the gold standard – she's so good with people!"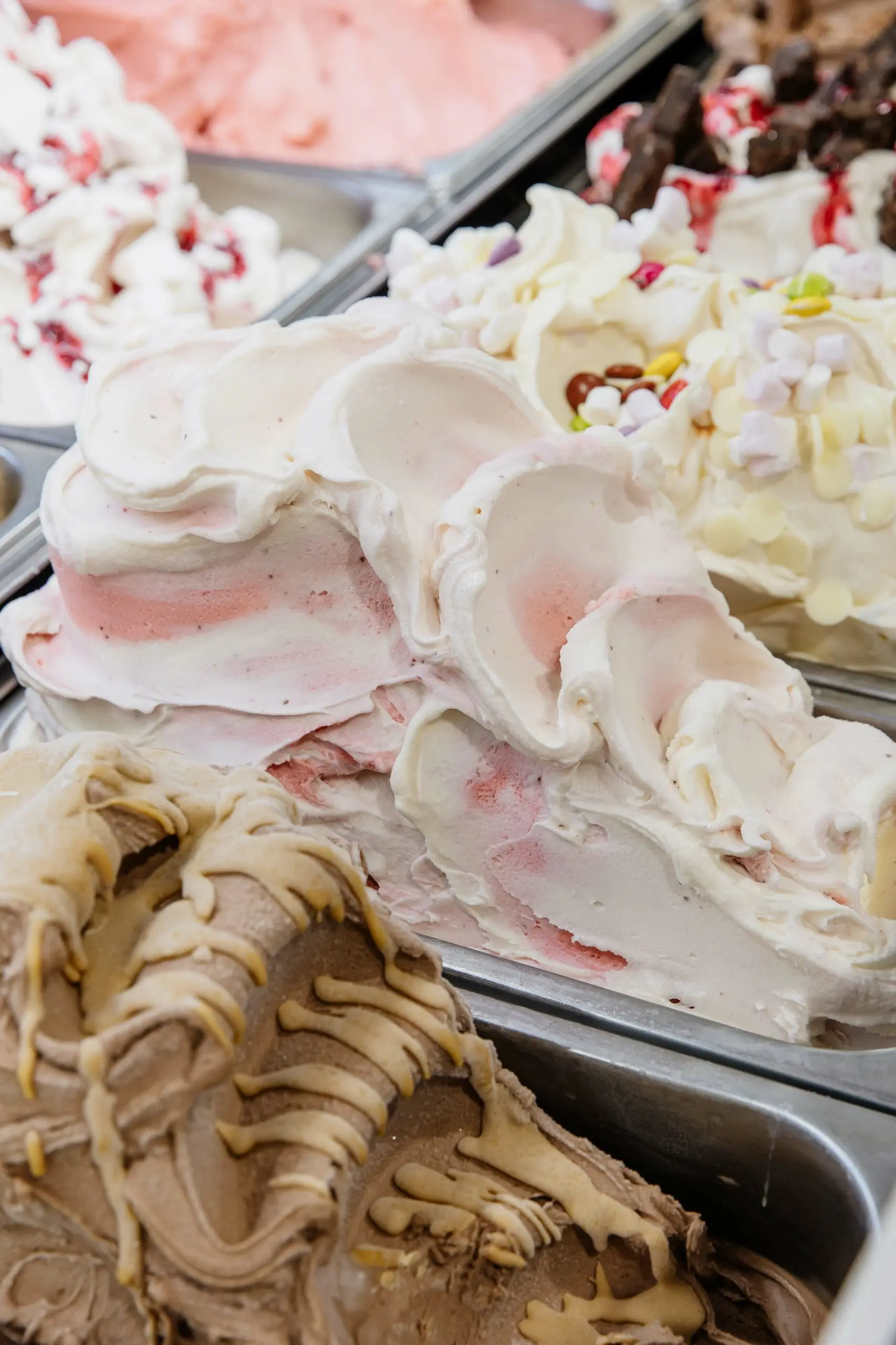 Each of the carefully crafted flavours are churned on site in Italian machinery, with a new line-up every day. Using Maleny milk as the base, the combination of Australian fruit and fresh ingredients is where the true magic happens.
There's the insanely popular biscoff with cookie crumbs, that's tea and biscuits at your grandma's incarnate. The swirls woven through the raspberry pavlova flavour hide a sweet tang in each bite and Queensland mangoes come together in the 'Weis' gelato to reminisce lazy summer afternoons. The choc peanut butter gives Reece a run for his money in the tightrope balance of sweet vs salty, and a nightcap cappuccino is happily foregone in favour of the double espresso using Farmhouse coffee. Vegans looking for a little spice will find it in the cinnamon-dusted coconut chai. And those who want elementary perfection can dig their environmentally friendly wax spoon into the milk and cream – gelato at its most basic and superb.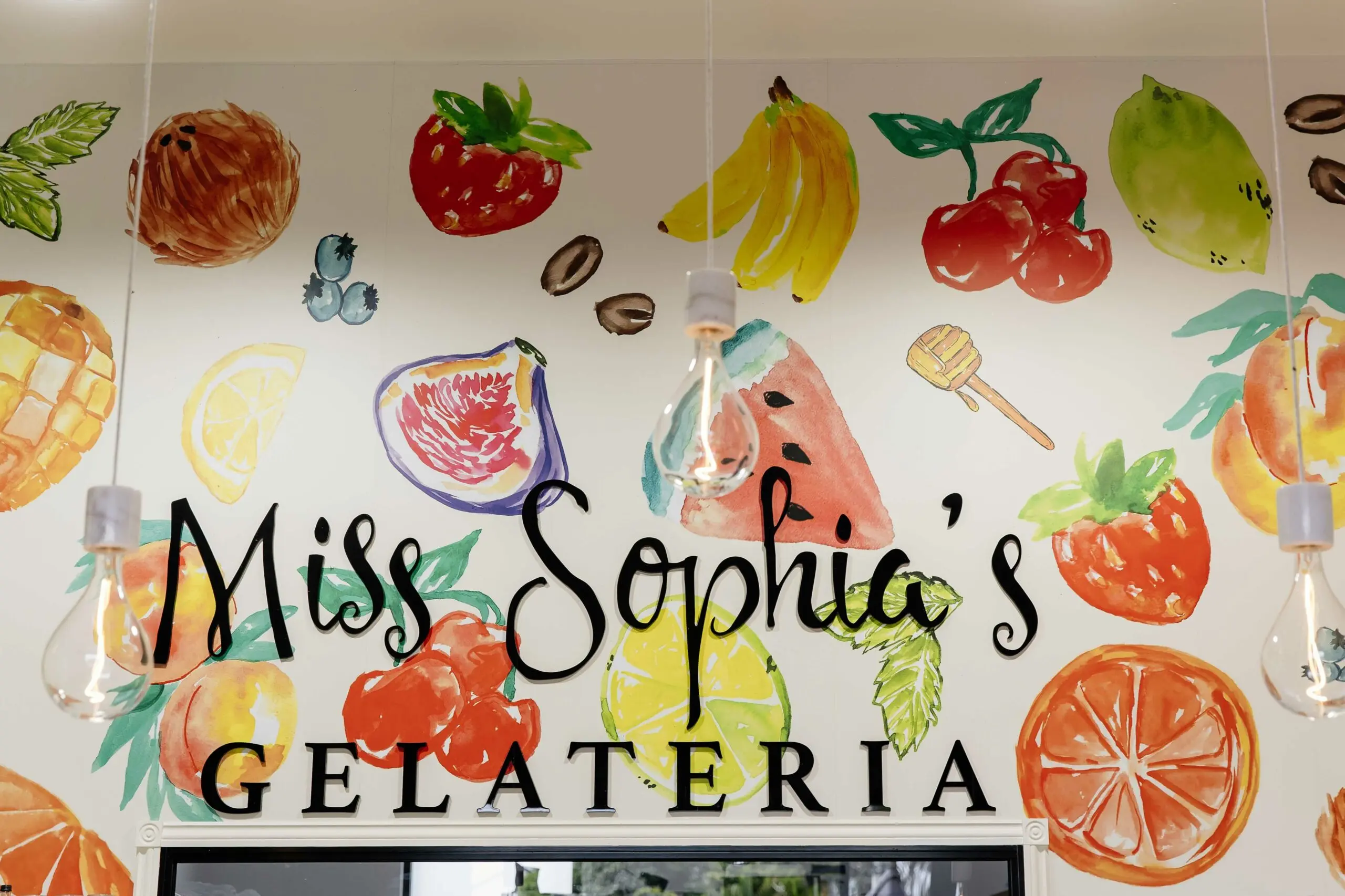 For more than the everyday magic, special occasions will be extra sweet when Miss Sophia's gelato cakes are on hand. Offering three different sizes that can be customised to your tastes and dietary requirements, making memories is always on the menu here.
Miss Sophia's Gelateria is open seven days a week from 12pm to 10pm.