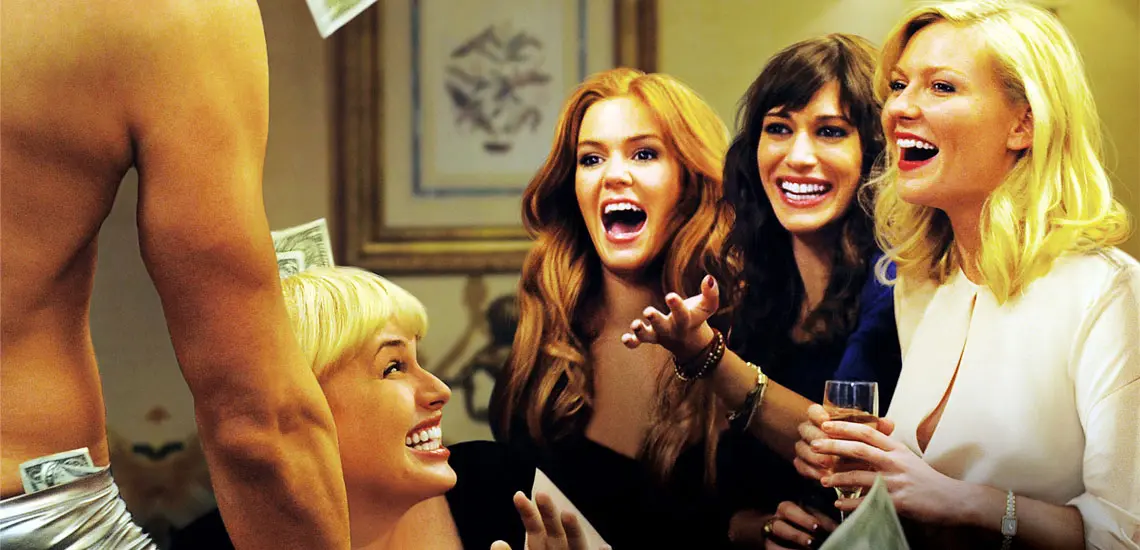 Out-Of-The-Box Hen's Party Activities
Not involving naked guys…
By Guest Styler | 31st August 2016

Hen's parties are a bucket of fun! But not every bride-to-be wants a night out on the town or strippers grinding on them. In this case, it's best to have a browse at options that are less crazy and one's that are a little bit outside the box! We've gathered some alternative hen's party activities for the whole brood to enjoy!
Paintball
For the hen that loves to get down and dirty and would prefer to shoot paint at her friends than be grinded on by a greasy male stripper, this is the perfect activity! Round up the girls for a fun paintball sesh! It's affordable and you can work on those moves you've wanted to try since you first saw Charlie's Angels.
Cocktail Making Class
Hen's party = cocktails, there's no doubt about it! If you've ever wanted the skills of a mixologist, now's your chance! Have some fun creating delicious and flavoursome cocktails with your best girls and then… drink 'em! BONUS! It will get you set for a night on the town and you can totally impress your friends with your cocktail making skills!
Image: Giphy
Jet Boating
For an adrenalin rush like no other, look no further than jet boating! If you can get down to the Gold Coast, they have some exciting rides for your brood. This is also a great way to take in the scenery in the most exhilarating way possible! Plus, it's the best way to get pumped for a fabulous night out or even just to wake yourself up after one!
Treasure Hunt
Organising a treasure hunt for your hen is a unique and fun-filled way to kick off a night of celebrations! Gather clues, undertake challenges, hop to different locations and have a drink or two along the way! The team with the most points gets to collect a cute girly gift at the end! Just don't take it too seriously…
Image: Giphy
Brazilian Touch Show
For a cultural experience like no other, book in your hen's group to a Brazilian touch show! Think an all you can eat gourmet Brazilian BBQ and an unforgettable dance show to watch! Take in this vibrant, exotic and colourful night of entertainment!
Burlesque Class
If you've ever wanted to give it a go since you saw Burlesque with Christina Aguilera, then this class will give you a taste of what it's like to get up on stage and embrace all things sexy! It's a cheeky activity that will have your hen feeling confident and fabulous!
Image: Giphy
Escape Hunt
For something reeeally out-of-the-box, try taking the gals to Escape Hunt, where you select from three different games. Basically, you get locked in a room for an hour and you have to find clues and solve puzzles in order to escape. It's a super cool unique experience that will have you talking about it for weeks!
Hot Air Ballooning
Take your hen's party to new heights – literally. Hot Air Ballooning is an amazing experience and a alternative option to a rowdy night out! Book in for a delicious champagne breakfast before you climb in for a scenic balloon ride with your best girl friends!
Image: Giphy
Liked this? You'll love these!
Style Goes To Cocktail Class! 10 Ways To Have Fun For Less In Brisbane 15 Tips To Avoid Wedding Day Stress
Feature Image: Bachelorette (2012), Gary Sanchez Productions