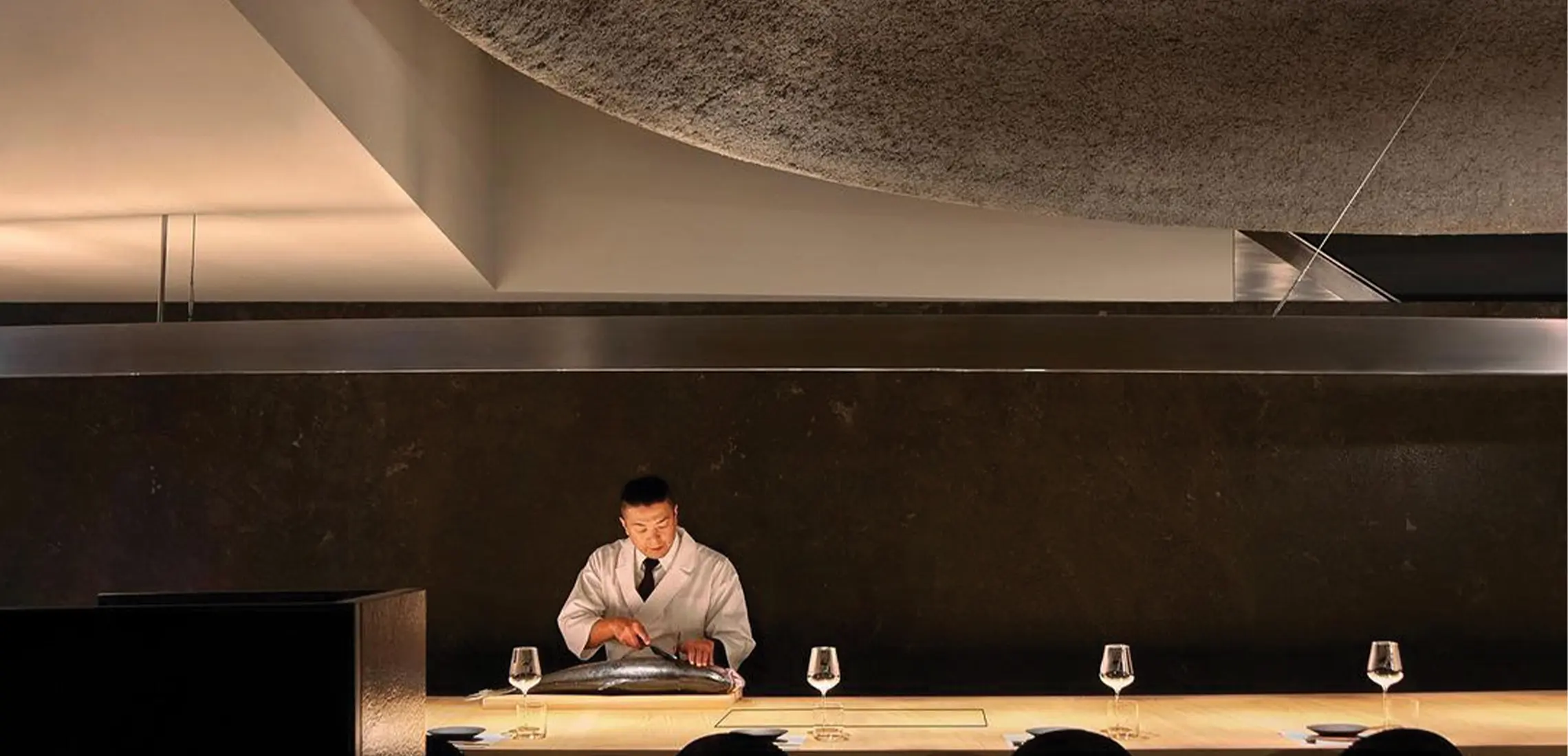 11 Boujee Things To Do In Brisbane When You're Feeling Fancy
Money, money, money
By Pollyanna Gardner | 16th August 2022

When it comes to living it up in the River City, it goes without saying that we know a thing or two (or three) about it. So, to celebrate our luxe edition we're sharing our 11 favourite things to lash out on – for when you're feeling just a little bit fancy. 

No word of a lie, this facial at Rationale is the best we've ever had and the one we turn to when we want to lap it up like queen Kris herself. Individually tailored to your skin needs, the team employ cutting-edge skincare and technology to deliver you (what feels like) a brand new face in just 90 mins. 

Like your very own home cinema, the intimate theatre rooms at Rosalie institution Cinebar, make movie-going feel like an episode of MTV Cribs (in a good way). Adding to the opulence is the direct-to-seat meal delivery and restaurant-quality wine and cocktail list. 

Elegant, intimate, and notoriously exclusive. The newest venue by restaurateur Simon Gloftis (of Sunshine, Hellenika), is the place to revel in the delicacy of caviar – preferably with a lover in tow.

Hold your credit card close, it's going to be a bumpy (read: expensive) ride. From gourmet imported pickles, to impressively proportioned salumi, caviar, and fragrant truffles (you're welcome), this local delicatessen is a paradise for charcuterie connoisseurs.

Did someone say (heavily discounted) Dior? Designer Archives is one of Brisbane's best-kept style secrets. Located right in the heart of the action on Edward St, the collection is constantly being refreshed with clothing and accessories from the city's most fashion savvy – think Christian Louboutin, Louis Vuitton, Dior, and more. 

Nothing makes us feel more sophisticated than ordering a dirty martini (three olives please), especially when they're shaken just right at Rothwell's.

View this post on Instagram
A luxe public loo
Yes, we're serious. Every great city has a truly iconic public bathroom and Brisbane is no exception. Located on the ground floor of our historic City Hall, think Art Deco tiling, marble, and intricate brass fixtures reminiscent of 1920s decadence. 
Whether it's Wagner, Puccini, or Broadway that makes your heart sing, the world-class performances from the Underground Opera in Spring Hill's historic reservoir always feel like something out of Eyes Wide Shut. Dark, opulent, and exciting. 
Feel like an international man of mystery, or at the very least, a gentleman at The Cloakroom. Expect personalised tailoring with an emphasis on craftsmanship and quality – suave is an understatement.  
Gwyneth, is that you? Feel like a wellness magnate with this Hollywood-approved IV therapy concoction at Kailo Medispa. Touted as an age defyer, NAD+ (Nicotine Adenine Dinucleotide) can increase mental clarity and energy, reduce inflammation, and rewind the signs of ageing, from the inside out.
We know it, you know it – when it comes to hotels, The Calile is where it's at. A destination in its own right, visit just for a quick drool at the interiors, a negroni at Lobby Bar, or a slow Sunday spent languishing by the pool – it's always a guaranteed good time.
Want more of Brisbane's finest? Check out the best restaurants around town here.