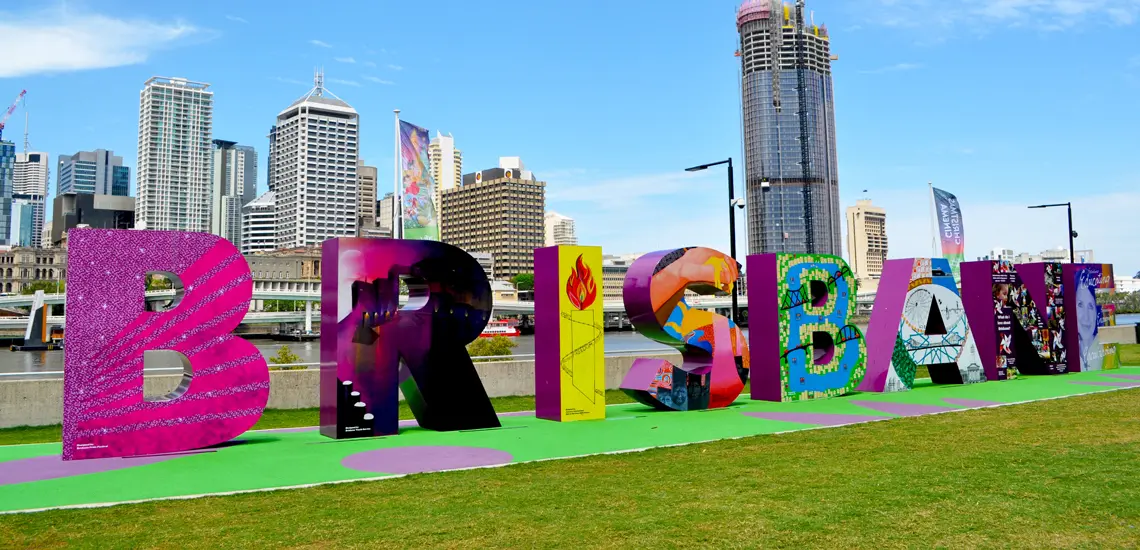 10 Ways To Have Fun For Less In Brisbane
It IS possible to be fancy and frugal!
By Guest Styler | 9th March 2016

Whoever said fun can be achieved on a zero-dollar budget has obviously never been forced to play Monopoly with relationship-altering consequences.

It might be true that the best things in life are free, but we all know that a little money goes a long way. And a little money is exactly what we're talking here, because being fancy and frugal is totally achievable with these cheaper Brisbane alternatives and activities.

Here are 10 ways to have fun for less in Brisbane:
1. Budget big-screen flicks
If you're sick of watching movies from the couch but don't want to spend $30 on a trip to the movies, Brisbane has plenty of ways to get your flicks for less, including great movie meal deals. Cineplex cinemas are the cheapest in all the land, with movies at South Bank starting from $6.50 for adults. If you want a trip down memory lane (or to experience what your parents rave about), Eat Street Markets has launched its drive-in theatre on Friday and Saturday nights, from $11.
2. Cheap laughs
You could always glue a $2 coin to the footpath and watch the unsuspecting fools try to pick it up, but we're sure you'd prefer a more refined comedy, right? In that case, Impro Mafia perform fully improvised comedy every Wednesday night at Beetle Bar, Brisbane Powerhouse offers happy hour knock-off comedy every Friday night, and The Sit Down Comedy Club schedules stand-up comedy shows regularly.
3. Dine out for less
Being on a budget doesn't mean you need to forgo all your nights out. In fact, many restaurants in the River City (some even fine dining) offer foodie deals throughout the week to entice the money conscious out for a fancy feed. For example, Statler and Waldorf on Caxton Street does handmade pasta on Wednesdays for only $10, Eves On The River in New Farm does $20 mains every Wednesday night (mains are usually $35-$40), and Canvas Club in Woolloongabba offers a Feelin' Fine cheese and wine deal on the weekends for $25.
4. Book a staycay over a vacay
You might think that the only way to have fun when you live in Brisbane is to get away from it. WRONG! Plus, it's so expensive. You might jump at cheap flights, but you also have to consider the costs associated with airport parking, updating your passport, accommodation, souvenirs for your family, excess luggage costs… the list goes on. It's no surprise more people are choosing to indulge in a staycation instead and get a refreshed take on the city. Pack a back, check into a hotel and discover your own city like a tourist.
If you've never had a staycay, April is the time to do it, with a new Brisbane apartment group set to give us up to 34 per cent off traditional rates for their rooms. You could book any room type with Oakwood Apartments Brisbane for $130 per night – that's seriously fancy and way less expensive than a weekend getaway!
5. Visit natural wonders
Queensland has some beautiful natural offerings to help you bust your boredom. No budget necessary. Go for a leisurely bushwalk, hike a mountain, or just splash around in one of these nine local swimming holes.
This big, fat gold book is the little black book of epic deals. It's basically a fun fund, with exclusive discounts for the most popular restaurants, attractions, retail outlets and experiences. And their exclusive gold members card entitles you to either 25 per cent off or two for one mains at some of the city's finest restaurants.
7. Search for high-end gold at op-shops and outlets
Finding the best hidden gems when you're op-shopping or visiting the biannual Lifeline Bookfest can make for an enjoyable scavenger hunt that reaps so many rewards (and envy from your friends). Not a fan of vintage? Then it's outlet shopping you want, where you can get end of season finds at a fraction of their original price. Why not recreate one of those shopping outfit montages while you're at it? Come on, vogue!
8. See a show
You can still spend a night at the theatre on a budget, you know. Community theatres put on amazing shows all throughout the year, including classic cult hits and original productions. Cast your eye around to see what your nearest community theatre is up to, or maybe even join the cast!
9. Run away
No, don't leave Brisbane! What we mean to say is attend a Park Run and participate in a free timed five-kilometre run! With more than 15 events across Brisbane every Saturday morning, you can track your weekly progress online and catch up with your fitness friends afterwards for coffee.
10. Look into last-minute tickets
If you're looking for some last-minute fun, LastTix offers the best ticket deals to shows or events that are looming on the horizon. You can sometimes get more than $50 off the original ticket price.
11. Discover Brisbane
Sure, you live in the city, but do you really know much about it? Brisbane Greeters is a FREE city-wide walking tour service offering intimate and informative guides of the city. You can pick from a range of interests, an area you'd like to learn more about, or request a custom walking tour here.
Oakwood Apartments Brisbane 15 Ivory Lane, Brisbane www.oakwoodasia.com