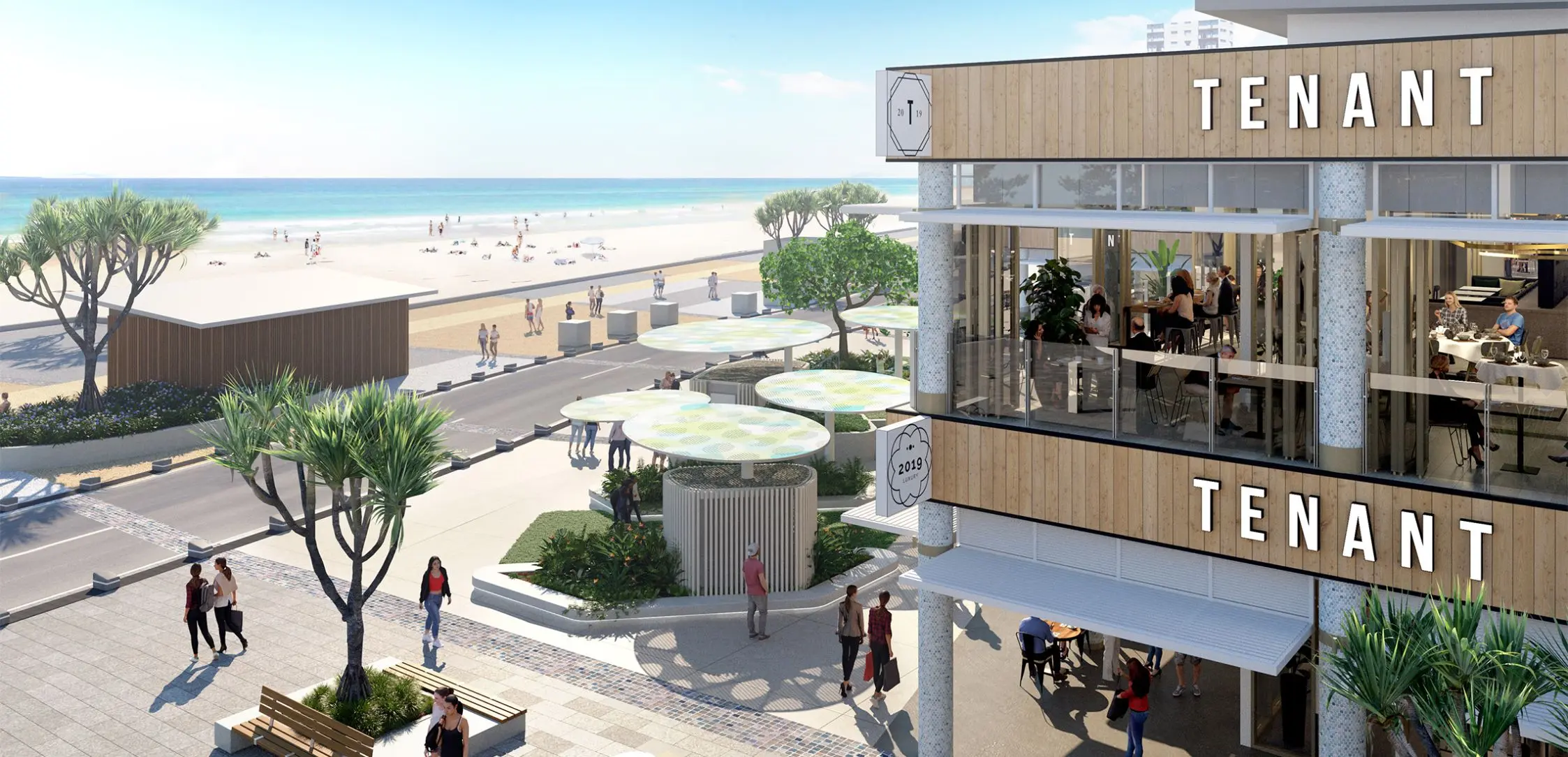 Surfers Paradise Is Getting A $40 Million Makeover Featuring 8 New Restaurants
A slice of paradise
By Bianca Licina | 22nd August 2022

While recently we might have been drawn to Gold Coast's trendy 'burbs of the moment, it's time to revert your attention back to the Goldie's OG hotspot. 

This September, Surfers Paradise will welcome a new dining precinct to its very own Paradise Centre. The $40 million redevelopment will boast eight new dining offerings, getting both tourists and locals' tongues a'waggin. 

Featuring gourmet bites and seaside views, the new beachside precinct will provide all its visitors with an eclectic, flavourful experience of casual dining by the sea. Paradise Centre will house both old and new, with classics like Gelato Messina, Tex-Mex legends El Camino Cantina, and Enzo's Cucina setting up shop. The slick space will also welcome the beloved burger franchise Wahlburgers to Queensland, and the iconic TGI Fridays as an Australian first.  

After polishing off a plate of something delicious, stroll the new retail offering with an ice cream in hand, and enjoy the smorgasbord of shopping you'll wander by. You can even try your hand at bowling or axe throwing at the exciting entertainment precinct. 

Paradise Centre's new dining precinct is set to open its doors on 9 September 2022. 

Visiting from out of town and need a place to stay? Check out these escapes on the Gold Coast here.