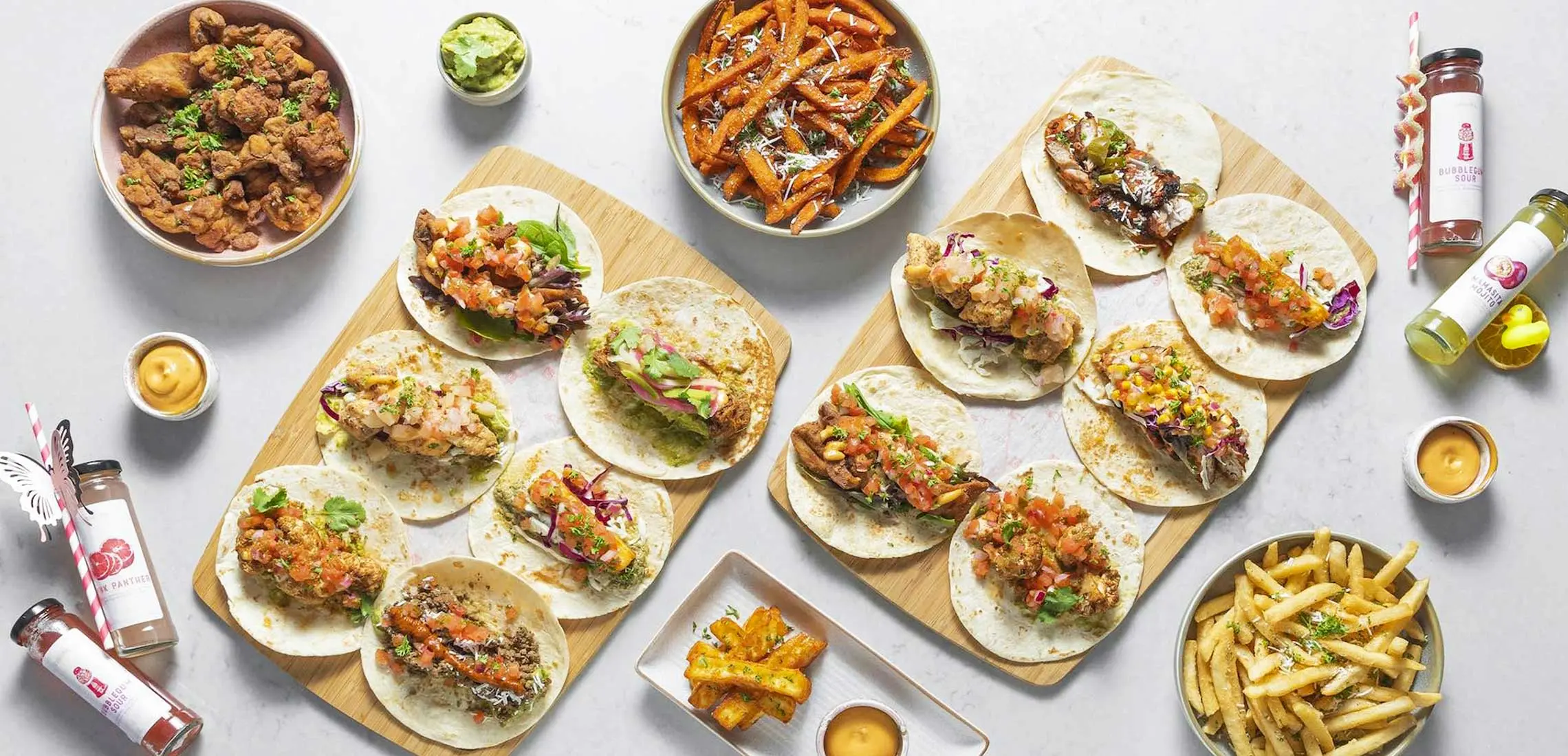 Feeling A Fiesta? Brisbane's Best Mexican Restaurants As Voted By You
It's fiesta time!
By Olivia Ashworth | 3rd November 2020

Grab your sombreros amigos and get ready for an unforgettable fiesta! On the hunt for more of your favourite eat destinations, this week we tackled the glorious cuisine of Mexican, determined to find the best joints, serving up even better food! And you sure had a lot to taco about!

Whether you're looking for a cheeky nachos nibble, taco takeaway, or even a sangria to wash away the week's worries, there's plenty of Mexican goodness on offer in Brisbane! Think share plates, margaritas bigger than your head and the sweet symphony of a mariachi band, it's about to get funky! Check out the spots you voted for on Instagram.
Pepes | Newmarket
Recently awarded the best Mexican of the Year, step right up because Pepes is a local fave that you clearly can't get enough of! Established in 2006, get a taste of Central America, with food that not only tastes great but is good for you too! Only serving the finest ingredients, say goodbye to guilt as you eat the best quality vegetables, premium lean meats, chicken and seafood, as well as treating yourself to the fully licensed bar! Not to mention, you know the food will be good, with the owners having opened Brisbane's first Mexican restaurant at Milton back in 1972! Psst, we've also heard rumours about the mariachi band, Los Botas Negras, that performs live on special days such as Days of the Dead, Cinco De Mayo and New Year's Eve.
If Mexican is what you're after, your Latin love affair starts here. Serving up a delicious menu inspired by South American cultures, including traditional Colombian, Venezuelan, Brazilian and Mexican street eats, all dishes are made with fresh local produce, with sauces, salsas, arepas and tacos made on-site. If the food isn't enough to get you excited, the huge range of gorgeous cocktails, including the renowned Pink Panther, Mamasita Mojito and Bubblegum Sour are a sight almost too pretty to slurp. Whatever your poison is, graze on good food and sip on delish drinks whilst you bask in the ambience of aesthetic interior dining. Featuring a pink and white colour scheme accessorised with brass detailing and plenty of greenery, your Insta stories won't know what's hit 'em after a trip to this modern Mexican hub. Whether you choose to dine-in or even take away, be sure to check out their new menu featuring slow-cooked lamb, quesadillas and hot bowls! Not to mention, keep your eyes peeled for their new location opening in the Brisbane CBD in December this year!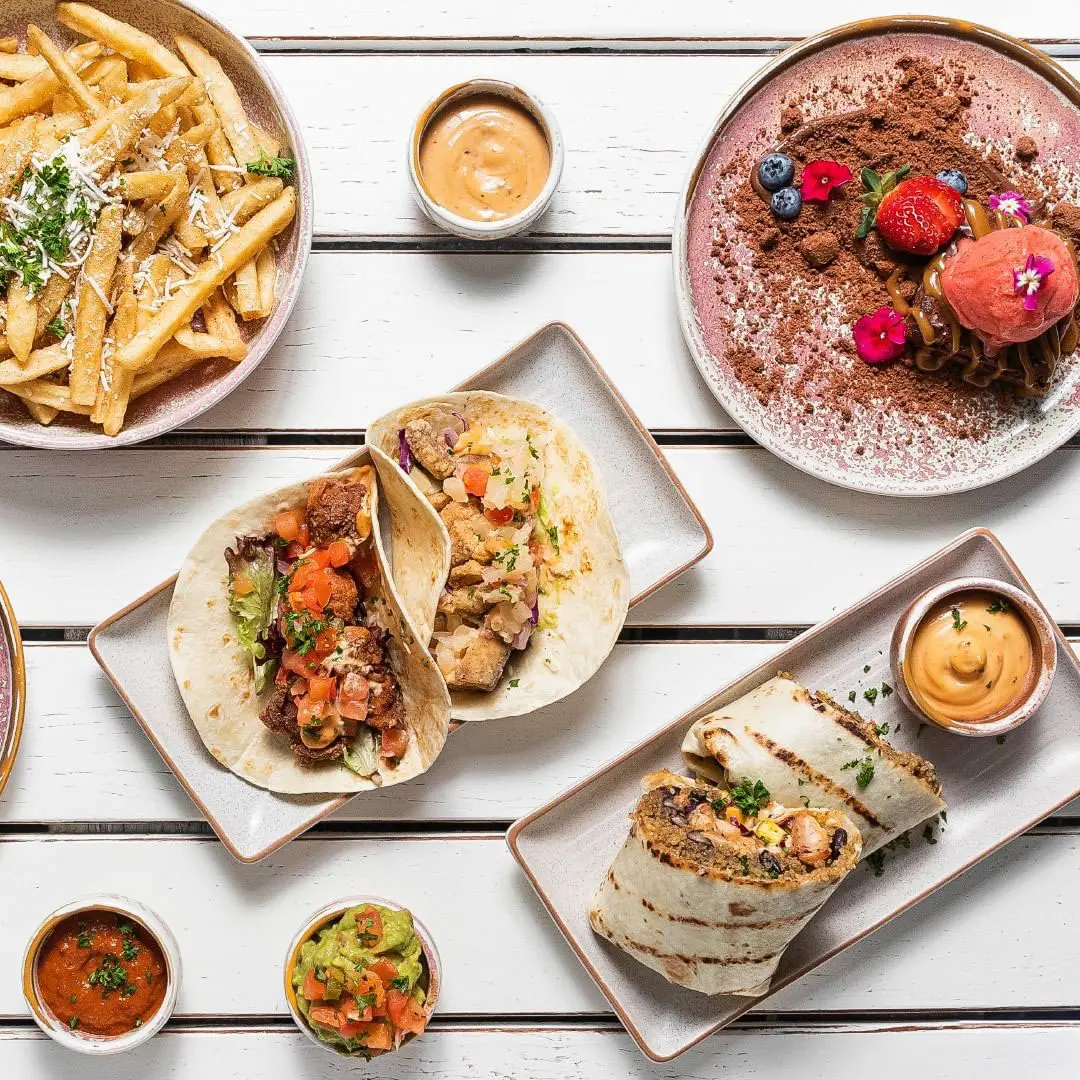 Not to be confused with Comuna Cantina, El Camino, as it's adoringly shortened by locals, serves up big flavours and even bigger margaritas. Known for their legendary Tex-Mex, they are an Austin, Texas-inspired branch offering unlimited corn chips, vibrant red and green salsas, fresh tacos, sizzling fajitas, hand-made tortillas, quesadillas and nachos. As well as their signature margs, they offer a new flavour each month, with this 'Rita of the Month' being a Mojitarita. If margaritas aren't your cup of tea, they've got a huge stash of cold Mexican beers and over 100 tequilas and mezcals awaiting behind the bar. Eating is sure to be an experience, with all venues flooded with neon, blasting juke boxes and restored 1957 chevy trucks, which are home to the complimentary chips and dips. Grab your friends for an unforgettable feed, and if you're lucky, a sombrero on arrival!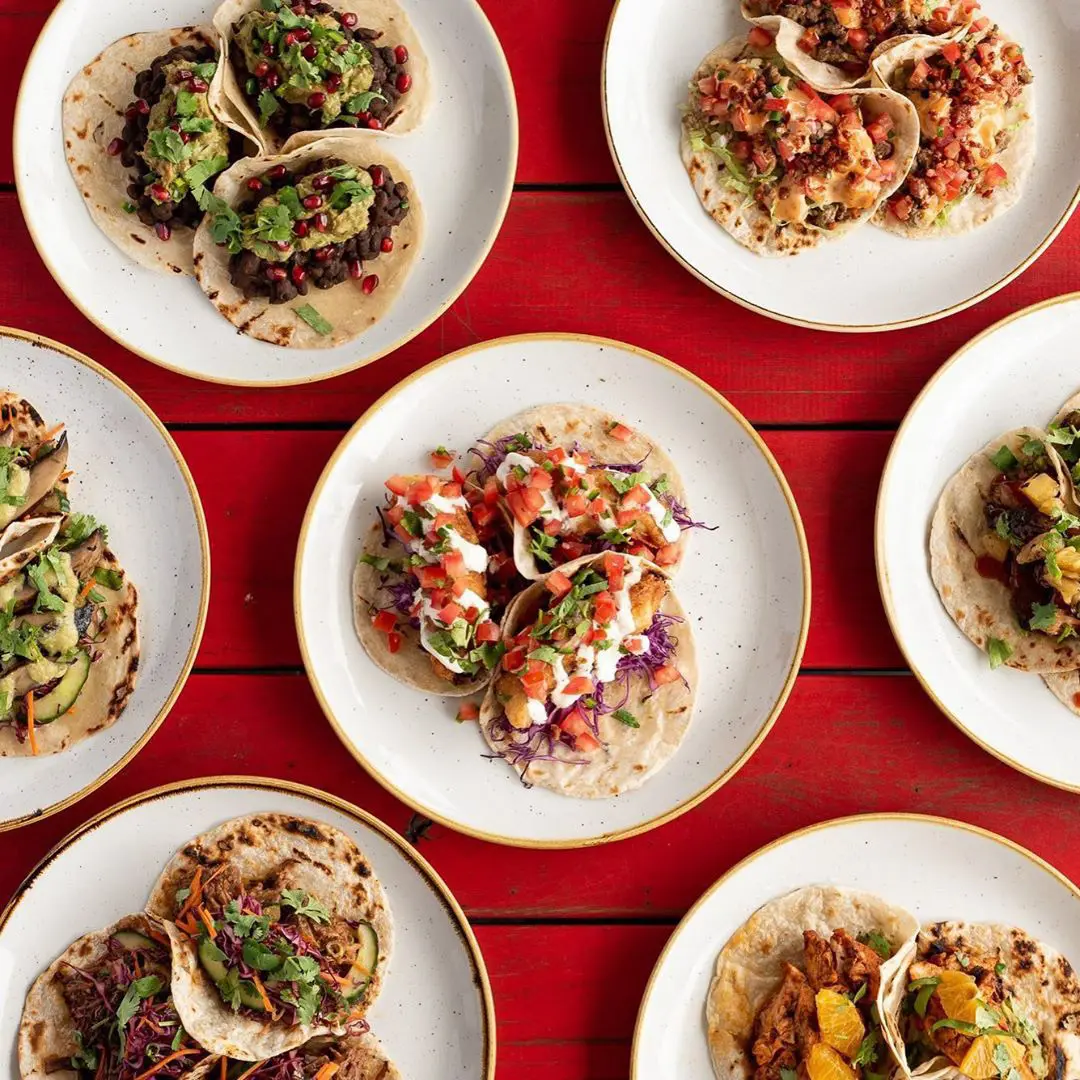 Baja | Fortitude Valley
Driven by the idea that 'ingredients are king," get ready for your taste buds to be tantalised as you treat yourself to a new type of Mexican. With each dish rooted in the principles of Southern Californian Mexican, everything is fresh and unfussed, carefully prepared with skill and passion. Live a life full of flavour, with locally sourced ingredients, share plates and bold plates dripping with creativity and spice. A little heat never hurt nobody so be sure to indulge with an edge of danger as you finish your meal with an all-the-way-from-the-motherland kick of Chile. If you're unsure on what to order, we've heard whispers about the three amigos – fish tacos, duck carnitas and pork jowl pastor… deliciosa!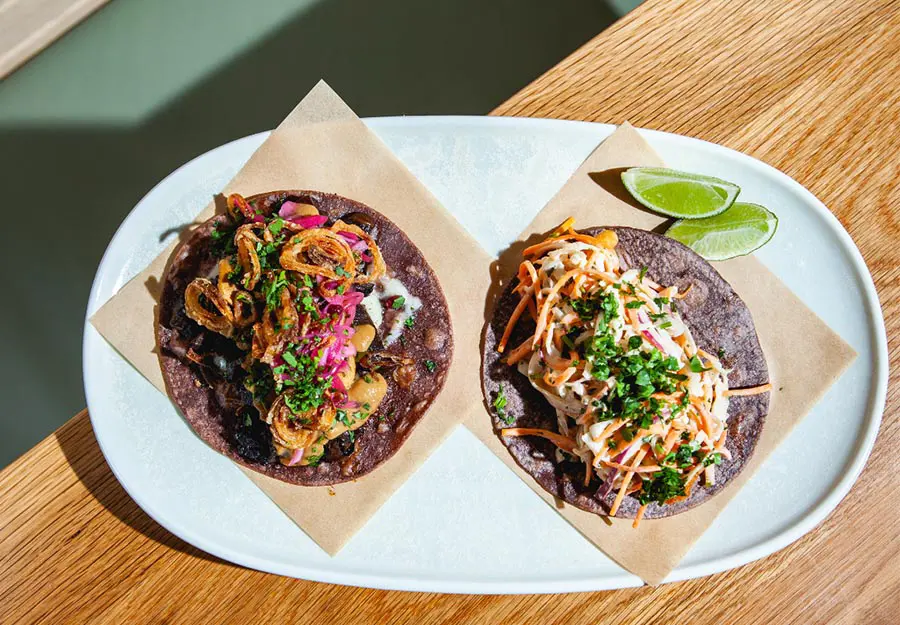 Amigos, if you're after a Mexican feast for breakfast or lunch, look no further than Mama de Luna café. Just walking through the playful pink and yellow entrance will transport you to Mexico, and if it doesn't, their menu definitely will. Inspired by the chef's own travels through Mexico, Mama de Luna is serving up truly authentic dishes. Open from 6.30am, this local favourite is adding a touch of Mexico to our favourite breakfasts and dishing up the classics including tacos, nachos, burritos and chilli con carne for lunch until 2.00pm. For a lighter Mexican treat, house baked sweets are available at the counter, and are perfectly complimented by a coffee. It should come as no surprise, even the coffee is made with Mexican coffee beans from Epica Espresso. And why not take home a souvenir to remember your trip by? A collection of Mexican homewares and treasures from Alma Mexicana Boutique are available to purchase from the front of the store, all handmade by Mexican artists. This is truly a slice of Mexico in our own backyard!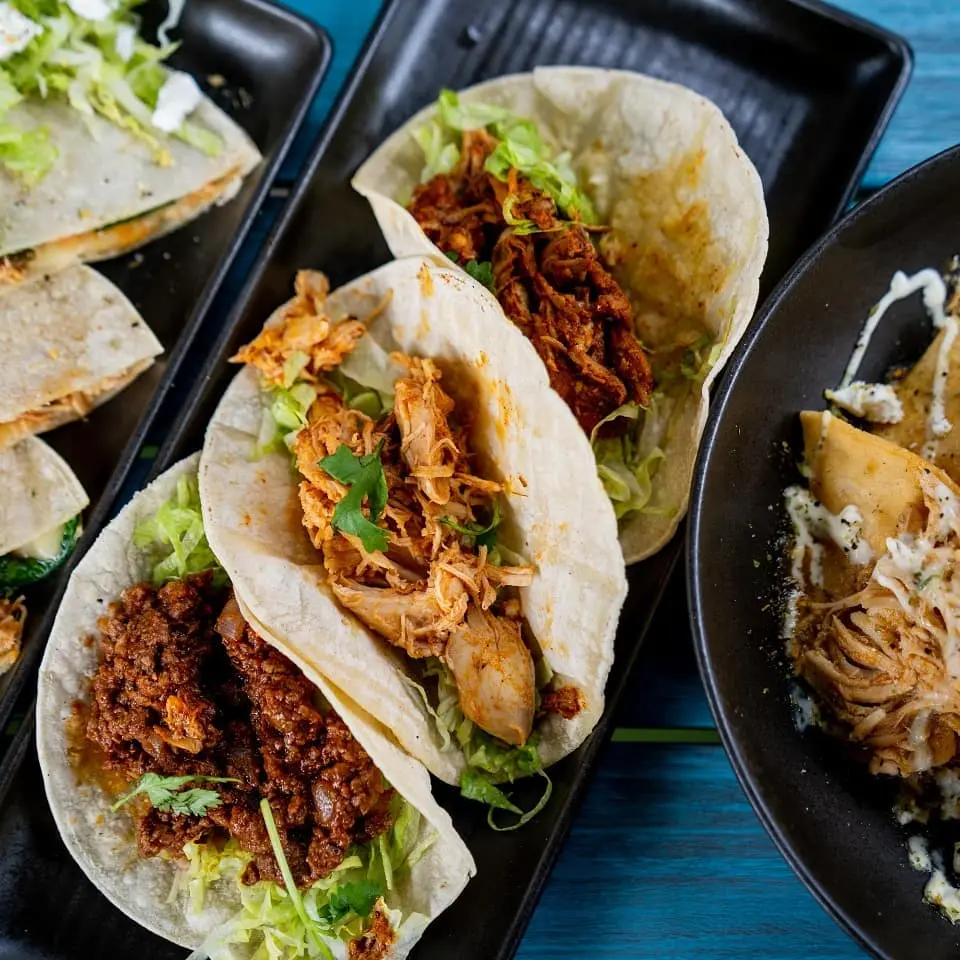 Maya | Fortitude Valley
Once home to Rooftop Eleven, Maya Restaurant has made itself known as the new kid on the block, and she's not messing around. A rooftop bar and Mexican restaurant, they combine regional Mexican cuisine and the freshest local produce into a dining experience that is still somehow uniquely Aussie. The six-month pop up concept is the latest endeavour from Brisbane hospitality firm, The Coats Group, serving up all your artisanal mezcal and tequila faves, as well as seasonal cocktails and sangria. Step out of the elevator and be welcomed into the stunning atmosphere of a striking, all-white palette, blended with stone, marble and timber, fringed with lush greenery and desert cacti galore. What are you waiting for? Take a seat, mi case es su casa!
Taking a twist on your traditional Mexican eats, Mucho Mexicano is living up to its name, with food that is mucho, mucho delish! Available for dine in and takeaway, choose from their a la carte menu, with options such as a crispy pork taco board or your good ol' fashion nachos! Their South Bank location offers Margarita Mondays all day, with an extensive and delicious mix of margies available, such as classic, spicy pineapple, mango and passionfruit and orange sunrise. Not to mention, with every margarita you'll receive a complimentary serving of corn chips and salsa – how could you say no?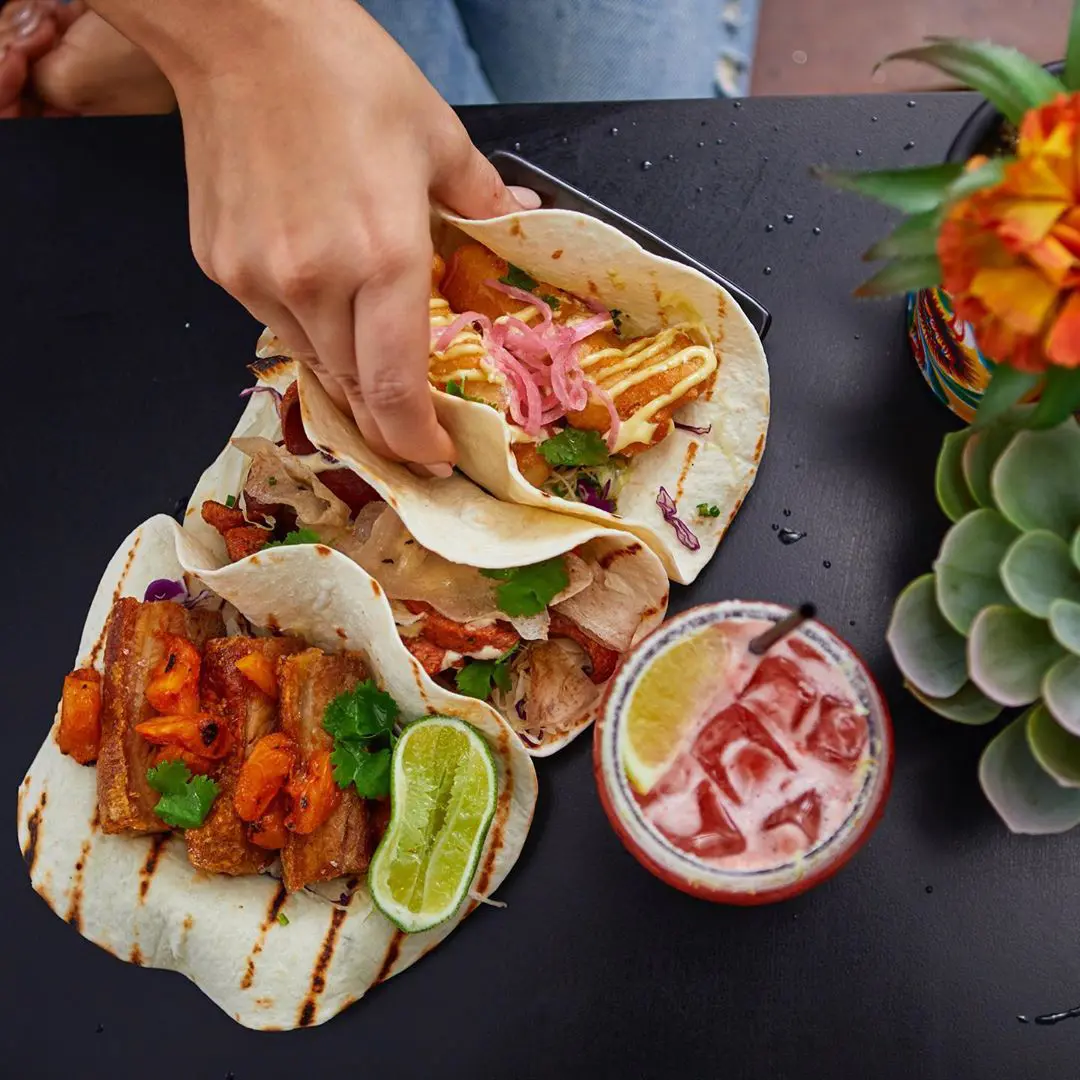 Experience the true flavours, music and tradition of Mexico, for this is not just a venue, but a little part of the country itself, nestled in our beloved Brissy. Born on the belief that traditional Mexican food should be fresh from the earth, La Patrona uses classic recipes with new techniques to full display the aromas, flavours and textures. With a single bite, you'll be able to taste why food is integral to the owners, Rebeca Flores and Chef Ariel, who are both from the Bajio region of Mexico. Whether you choose to delight in traditional enchiladas or al-pastor-style tacos, wash it down with an extensive variety of mezcals, wine, beer and only the smoothest tequila available.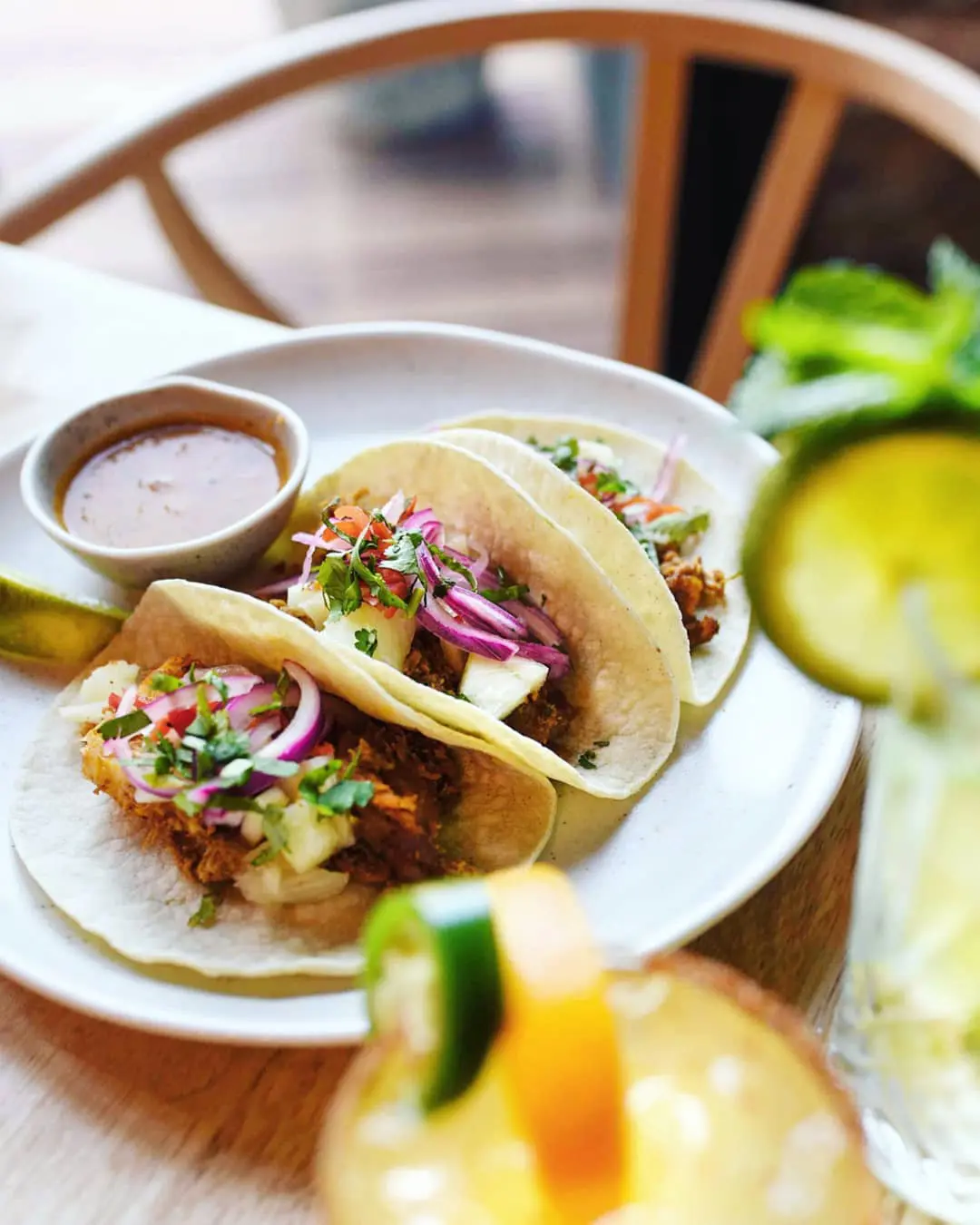 Established in 2004, La Quinta has been serving the Brisbane community magnificent Mexican for over 15 years. Open seen nights a week for dinner, with lunch being served from Wednesday-Sunday, there's no reason for you to miss out on their tasty treats! Widely known and loved for its vibrant, delicious and colourful food, get authentic Mexican food that's reliable and enjoyable! Fully licensed, their menu not only includes traditional Mexican dishes but much-loved Tex-Mex fare such as nachos, burritos and chimichangas. Not to mention, BYO wine… so, who's bringing the vino?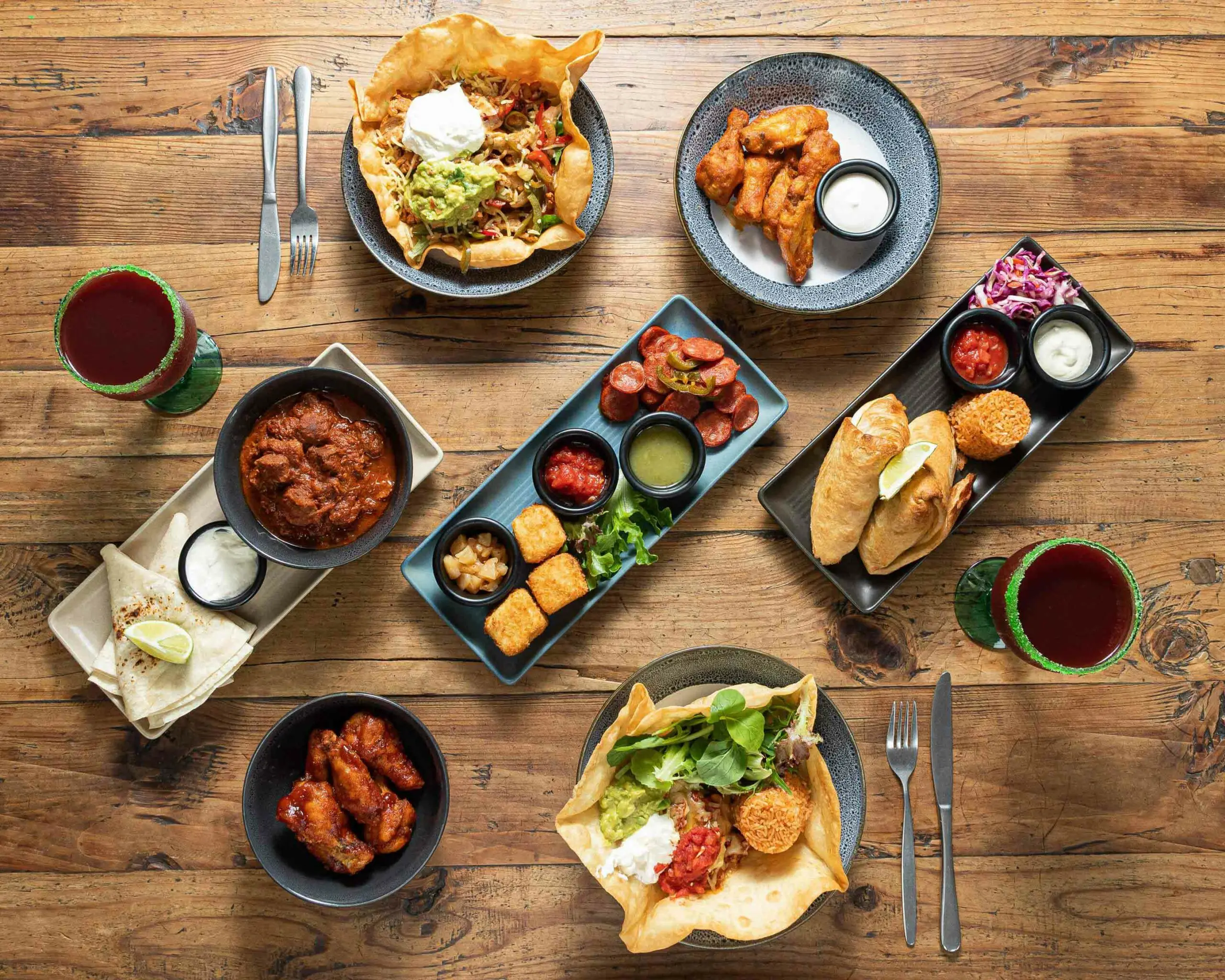 Calling all of our plant-based beauties – fear not for you won't be missing out on this Mexican fiesta! Launched as a vegan Mexican concept, El Planta is meatless Mexican, done right. Serving up 100% plant-based dishes made completely from scratch, the store began as an experimental pop-up at Fish Lane's Wandering Cooks, before they opened their bricks-and-mortar store earlier this year. All dishes are designed around the concept that food is best when shared, enjoyed when surrounded by family and friends, with a drink in-hand. Their menu rotates regularly, especially their famous tacos, with each tortilla being pressed and cooked by hand, moments before your taco is topped. Whatever you choose to eat, be comforted surrounded by Mexican that is completely vegan, mostly gluten free, always authentic and local where it counts!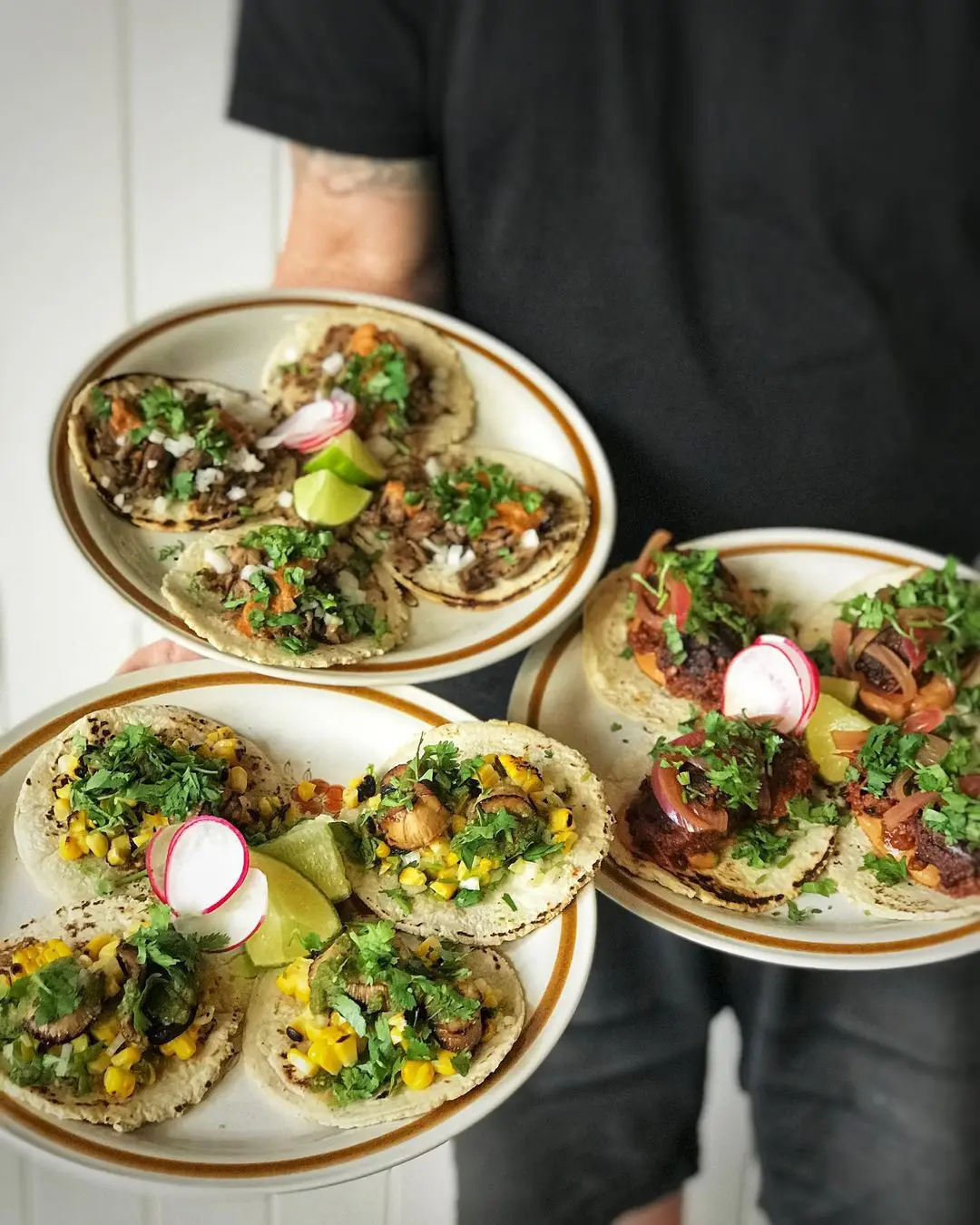 You may not have heard of it, but the locals of West End know what's up. Taking on traditional flavours and serving them up with a modern twist, Mama Taco is 2020's greatest achievement. Amigas and amigos, this ain't your average Mexican. This vibey hole-in-the-wall joint prides itself on its out of the box style street flavours and dishes, and with a taco list that includes bay lobster and caramelised Brussels sprouts, they might just have the title of most original Mexican in the bag. Everything you devour from Mama Taco is made from ingredients that have been either locally sourced or made from scratch. While the tacos are tiny, the flavours are mighty – and pack a mean punch. Open Wednesday to Sunday from 12pm 'til late, holla atcha girl next time you feel like a midweek Mezcal.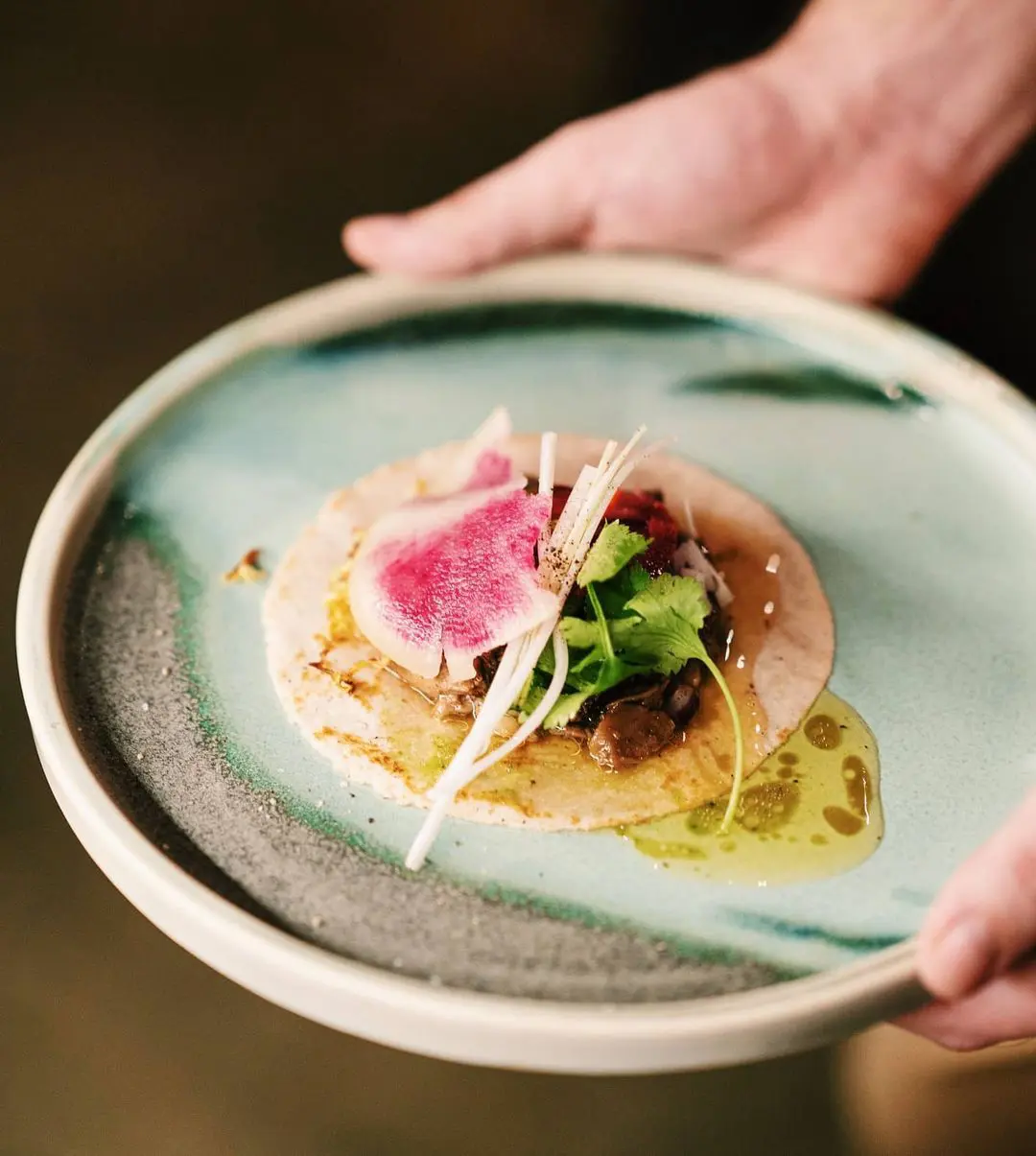 Header image: Comuna Cantina