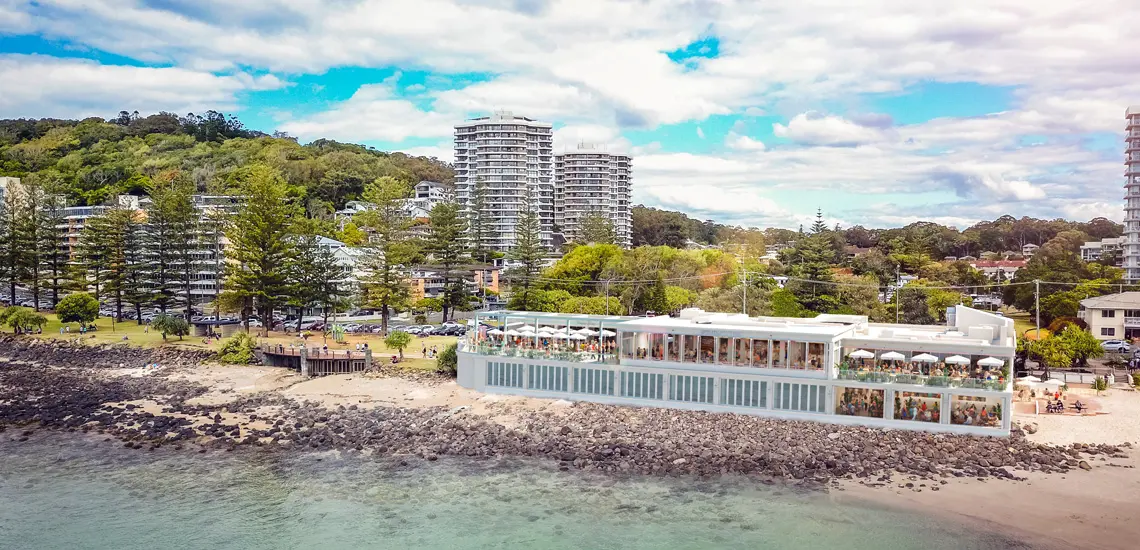 Burleigh Pavilion Is An Epic Waterfront Bar Opening This Summer
Food and drinks on the ocean's doorstep.
By Guest Styler | 27th September 2018

The temperature isn't the only thing that will be heating up on the Gold Coast this summer. This December, the Gold Coast's social scene will be spiced up with the much-anticipated opening of Burleigh Pavilion! We finally know when Burleigh Pavillion is set to open their doors to the pubic, it's been announced as mid to late December, so get ready to sip on Ink gin with a sprig of rosemary while breathing in that fresh, salty air on a summer's afternoon. Be still my beating heart.

Burleigh Pavilion is taking the place of the Gold Coast's once beloved beach-front restaurant, Oskars. The iconic building recently undertook a $10 million renovation (spearheaded by Sydney-based owners Ben May and Robert Magid) to bring Gold Coasters a stunning, classic, coastal hub that suits the local's casual vibe. Think relaxed open spaces, white walls and high ceilings – a beachy dream. $4 million is even being spent on 'future-proofing' the building so that it survives the sea-side elements for centuries to come. And you needn't be worried about losing Rish Shores or Nook – while cosmetic improvements have been made to the facade of the precinct, the relaunch of Burleigh Pavilion will focus on the epic expansion of the upstairs level.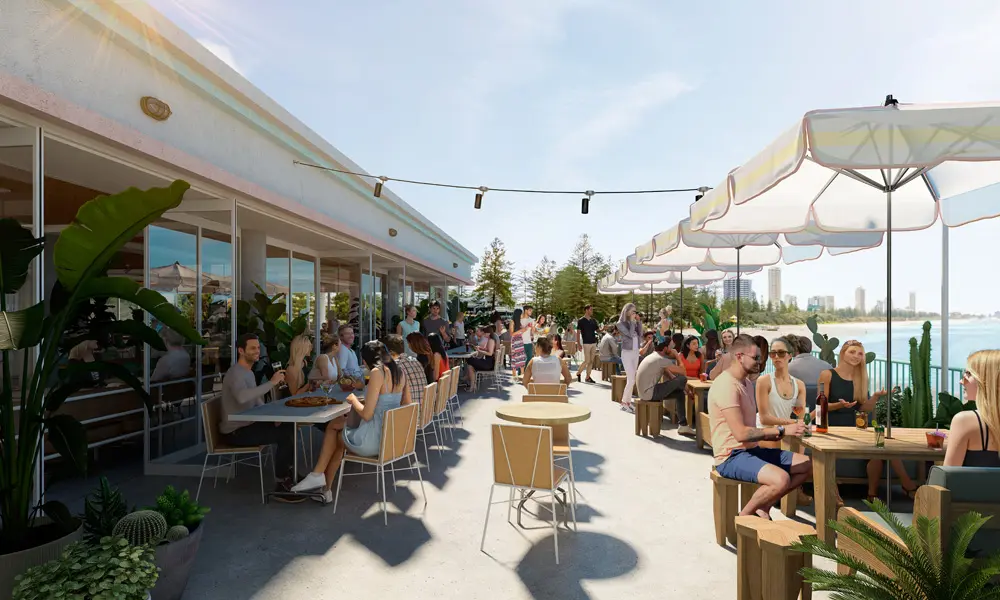 Owner of The Pavilion, Ben May, says the space won't be fancy and instead will be a casual and fun place for people to come visit. The beach club will hold up to 600 guests and will even have outdoor showers – so it literally will be the perfect beach-to-drinks hub.
Burleigh Pavilion will have two alfresco eating areas to satisfy your seafood, pizza and burger cravings. Head Chef, Guillaume Zika, says he will be sourcing ingredients locally to serve guests all the classic dishes you would want to enjoy by the beach. The Tropic will be your go-to restaurant if you enjoy a casual, full-service restaurant. If you are after some light bar snacks, The Terrace is where you will want to head.
If you are already imagining yourself spending your summer days at Burleigh Pavilion like we are, keep up to date with their website here and Instagram page here.
Liked this? You'll love these! The Team Behind Rick Shores Has Launched A Slick New Bar In The Valley  7 Of Brisbane's Best Bars With A View: 2018 Edit Eat, Shop, Swim, Play: How To Do The Gold Coast In 36 Hours