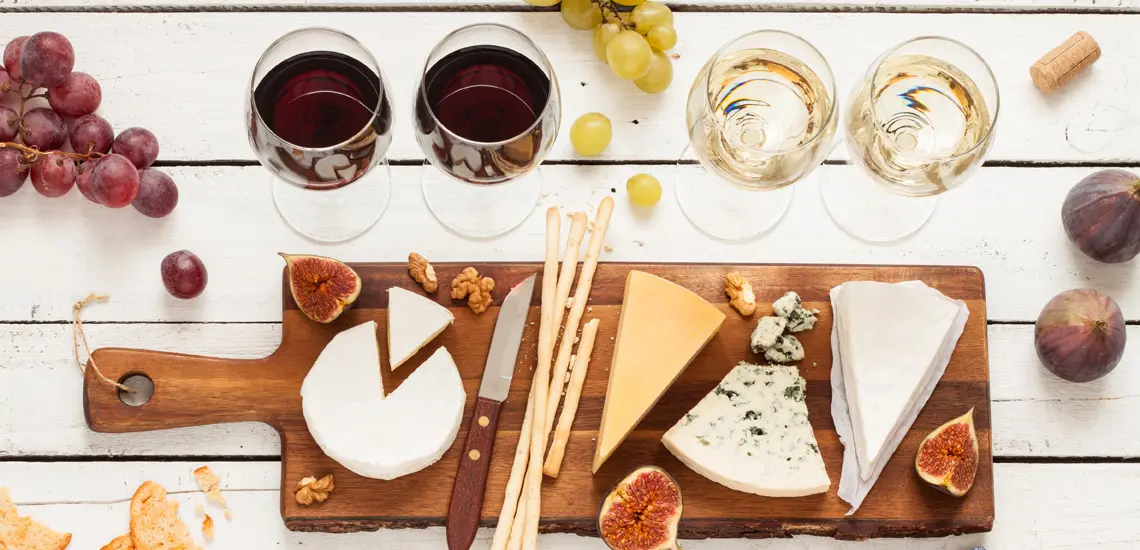 Brisbane's Best Cheese and Wine Venues
Because the best things in life are brie. Free. I meant free.
By Guest Styler | 5th May 2016

Cheese, glorious cheese! Is there anything better? Yes, my friends. There is. I know what you're thinking: "You can't brie serious?!" But I have three little words for you: CHEESE. AND. WINE. The best combo the world has ever seen.

Why wait until the end of the meal to enjoy cheesy goodness? The best thing about being an adult is being able to choose what you eat and when. By which I mean you can have cheese all the time. Cheese to that! Here are our top picks for Brisbane's best cheese and wine. You can thank us for a grape time later.

Operating for nine years now, this classic and authentic Italian restaurant offers the finest Italian cheese matched with orange wine. Orange wine, you say? Basically it's a white wine that has been in contact with the skin of the grapes and has turned an orange hue. With the freshness of a white wine and the body of a red, orange wine perfectly complements 1889 Enoteca's Taleggio, gorgonzola and Cacio di Bosco (Pecorino Romano with truffle) cheese plate.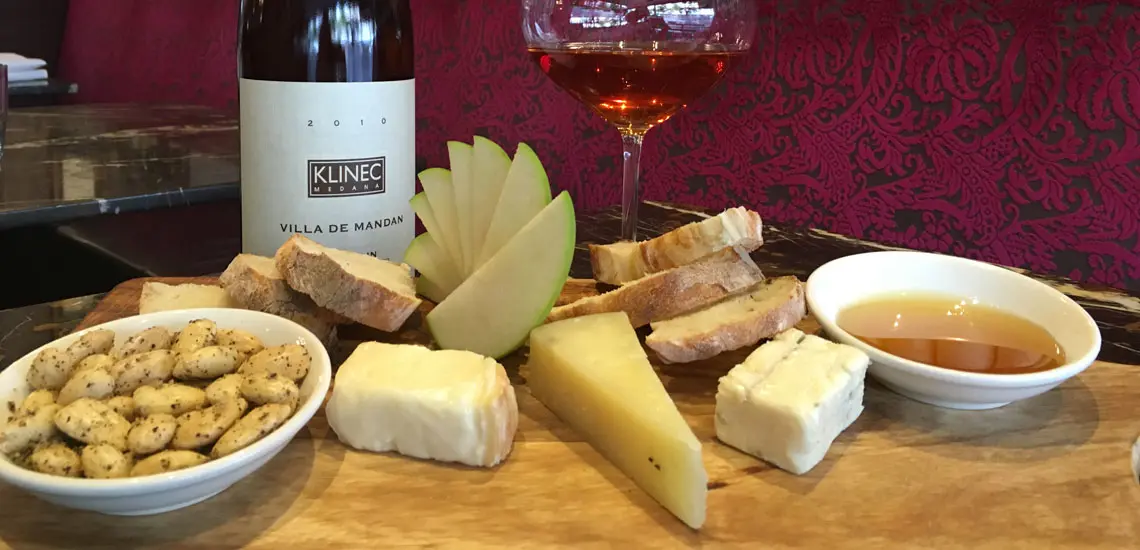 Located on James Street, Cru Bar is known for its award-winning wine list, which features an ever-changing selection of champagne, red and white. And just like their stellar wine, Cru offers a delectable array of cheese. From 12-year aged cheddar to a soft creamy cow's milk cheese, each platter is served at room temperature, allowing the flavours to do the talking. Accompanied with lavosh bread, pide (Turkish pita), figs and quince paste, this combination of wine and cheese is one to reckoned with.
Boasting a large outdoor area, this inner-city hub is Brisbane's very own slice of Europe. With their head chef having worked in one Michelin star Thornton's Restaurant, Mr Edward's has become a household name for Brisbane's finest cheese and wine connoisseurs.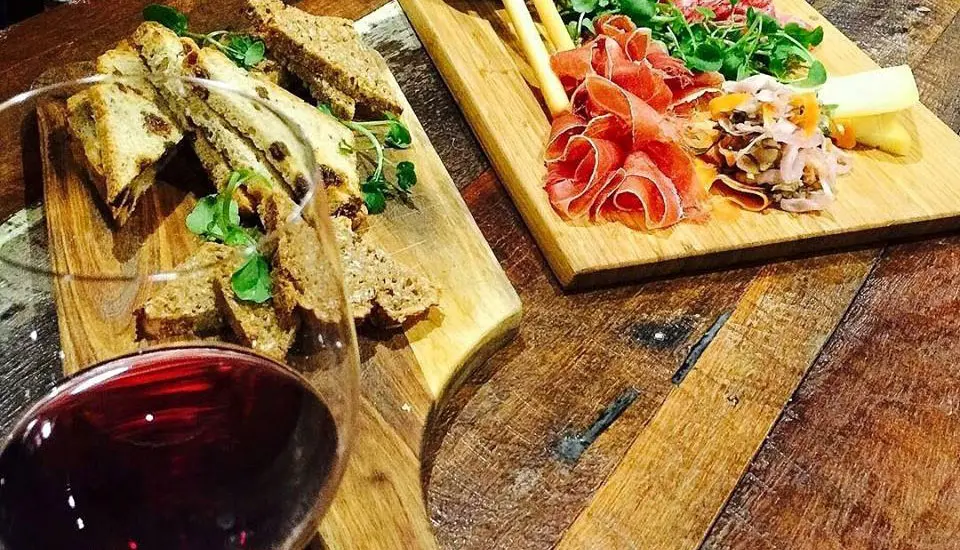 Grape Therapy & Drinking Den, Brisbane
In the heart of Fortitude Valley, you'll find an old-school wine merchant called Grape Therapy, which is dedicated to giving us Brisbanites a little bit of well-deserved wine therapy. With a weekly cheese list of six to 10 premium local and international cheeses, a weekly list of 20 or so wines ranging from 1995 to 2015, this local spot offers flavours rarely found in Brisbane. Supporting local where possible, you can't go past their Woombye Triple Cream Brie from the Sunshine Coast.
With a wine menu that is quite literally PAGES UPON PAGES long, this Teneriffe gem is not one for the indecisive. Choose from their window selection of cheese, sit down with friends and let the good times begin!
If there are two things the French know how to do, it's cheese and wine, and The French Food Shop will not disappoint. With a whole section of their menu dedicated to French cheese, charcuterie and wine, you'll be pronouncing their platters très. Vegetarians and those with gluten intolerances needn't fret, as they have options for you as well! Mix and match or choose a set menu – either way, be prepared for a cheese coma.
Boasting an array of cheeses from every corner of the globe, Anise is an intimate bar and kitchen with room for just under 30 people. It's the perfect place for an indulgent wine accompanied by a delicate cheese plate on a chilly winter night.
OK, this one might not be open yet but come late May, I am SO there. Set to makes its debut on Milton's Park Road, Fromage [The Cow] will have a whole menu based around CHEESE. Can I get a hallelujah?! Serving more than 100 European and Australian cheeses, ranging from polite cheddar through to pungent blue, their range will be shipped weekly directly from France and Italy. With a dedicated section for pairing cheese with wine, you can rest easy knowing the Cheesus Gods are looking out for you.
The newest addition to Gerard's Bistro, Gerard's Bar offers an array of tasty bar snacks and wines. You know you're in safe hands when the staff is equipped with a never-ending knowledge of vino. If you're planning to make an appearance Friday or into the weekend, make sure to head there a touch earlier as it tends to fill up pretty quick.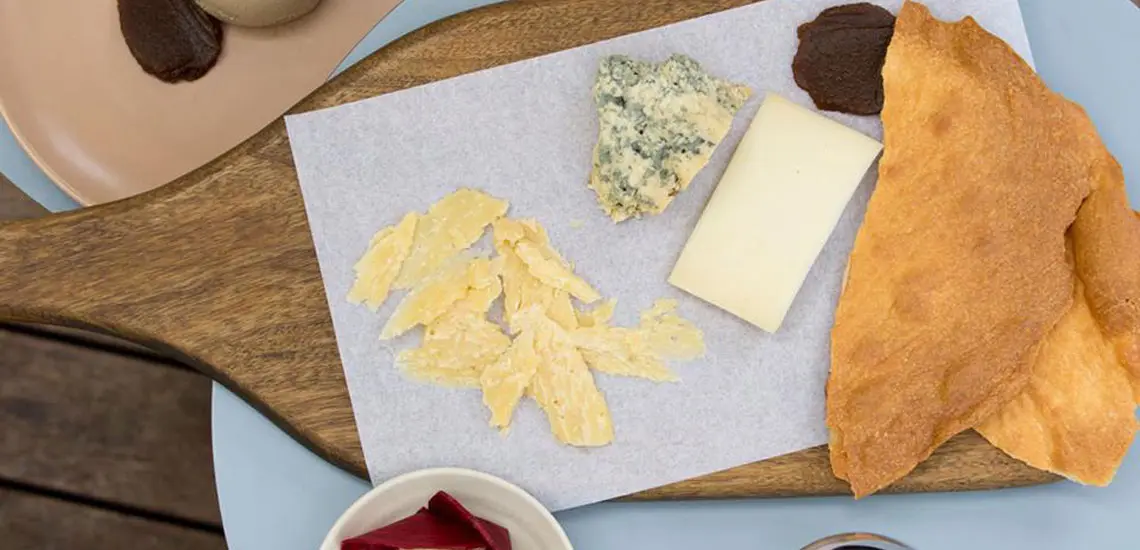 With cheese board prices starting from $10 and featuring quince paste, ciabatta and flat bread, At Sixes and Sevens is your go-to for a guaranteed good time.
This South Bank venue specialises in rustic Italian tapas and share plates and is great for indulging in some fromage, sipping an extra large glass of red and doing some quality people-watching. The cheese plate may be in the "dolce" section of the menu but there's no harm in having dessert as a main, right?
Now this is what I call an expert in cheese. Their menu is updated monthly and every platter is served with truffle honey, molasses, rye and cereals bread (I KNOW) and saffron poached pears. Ummm, DROOL! With a mix of creamy, nutty, sweet, spicy and sharp chesses, it's no wonder Montrachet made it onto our list of Brisbane's best cheese and wine venues. Sourced widely from artisan makers covering different regions of France, their cheeses have a long history, with one Fourme d'Ambert from Auvergne region dating back 1000 years. Oh and don't even get me started on the wine! Boasting a complex list of over 260 wines, Montrachet will happily suggest matching glasses from their exceptional list.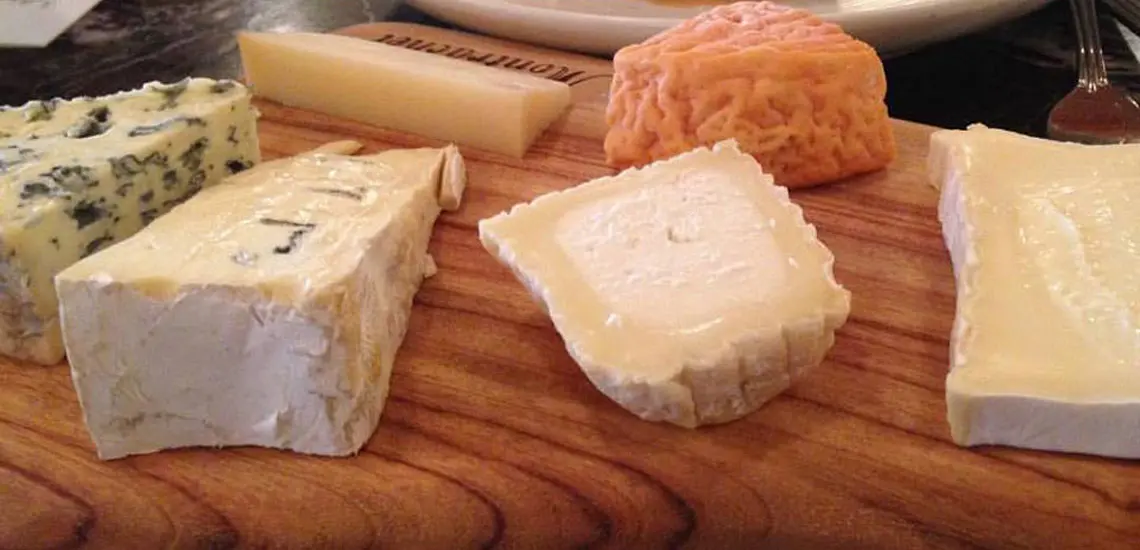 It may be Teneriffe's first boutique craft brewery and ale works, but Green Beacon sure knows how to put together a mighty fine cheese and wine spread. Serving the classics such as cheddar, washed rind and blue, staff are more than happy to suggest a perfectly suited glass of wine (or beer, if that's more your flavour) to wash it down with. If you're planning to share the platter with a larger group, the salami plate is a hit as well. With their beer brewed onsite, Green Beacon Brewing Co is great for supporting local suppliers and products.
While it may be known as a boutique roastery, Brisbane's Botero offers a delectable cheese plate Thursdays and Fridays from 4pm 'til late. Great for an after-work drink and nibble, their plate offers both local and international cheeses, house pear paste, pickles, bread and cheese.
Liked this? You'll love these.
Fork Talk: Brisbane's Latest Foodie News