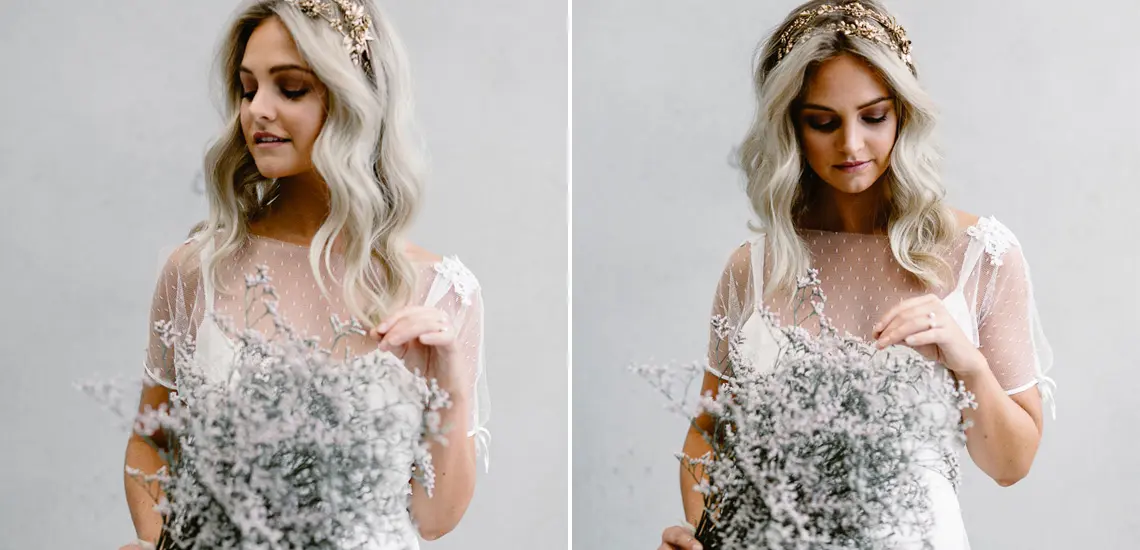 7 Australian Wedding Dress Designers You Need To Know About
Good enough to say "I do" to!
By Guest Styler | 20th February 2018

We're no strangers to weddings here at Style. From the wedding dress trends that you need to know about (in case you missed it, massive bows are in) to the food & dining news taking your reception to new heights (FYI: wedding cakes are out), we're passionate about bringing you the very best in bridal to help you every step of the way. From when he gets down on one knee to when you walk down the aisle (and even once the honeymoon is over!) we've curated all the advice we've picked up from years in the industry to make sure you're covered.

So, the next nugget of wisdom we want to pass on is our little black book of the Australian wedding dress designers you need to know about. While there are a few Australian names that are recognisable across the world, a cool clique of niche bridal designers have emerged over the last few years to bring us stunning and innovative designs, perfect for the modern Australian bride. Read on to discover some of our fave Australian wedding dress designers, perfect for saying "I do" to!

Just an aside: we haven't included the likes of bridal-royalty Steven Khalil and Pallas Couture, simply because we already know and love them—and we bet you do too! Instead of regaling on those we have loved for so long, we thought we would take the opportunity to introduce you to a few designers you may not have heard of yet.

Hidden in an airy and bright loft in Melbourne, the eponymous Cathleen Jia label is a must-know for any bride with a penchant for vintage designs. Seriously, if you find yourself pinning vintage inspired pieces to your bridal inspiration board, then you need to get in touch with the Cathleen Jia team. Loved for their dreamy, romantic designs, and careful fusing of vintage and contemporary detailing; Cathleen Jia knows how to dress the modern bride in a look that is contemporary yet timeless. Keeping you and your individuality in mind, they will help you find a look that is both timelessly chic as well as an honest reflection of who you are as a bride, and as a couple. More than just creating pieces that stunningly flatter your figure, they aim to dress you in such a way that you can eat, drink, celebrate and dance the night away while still feeling comfortable. We'll toast to that!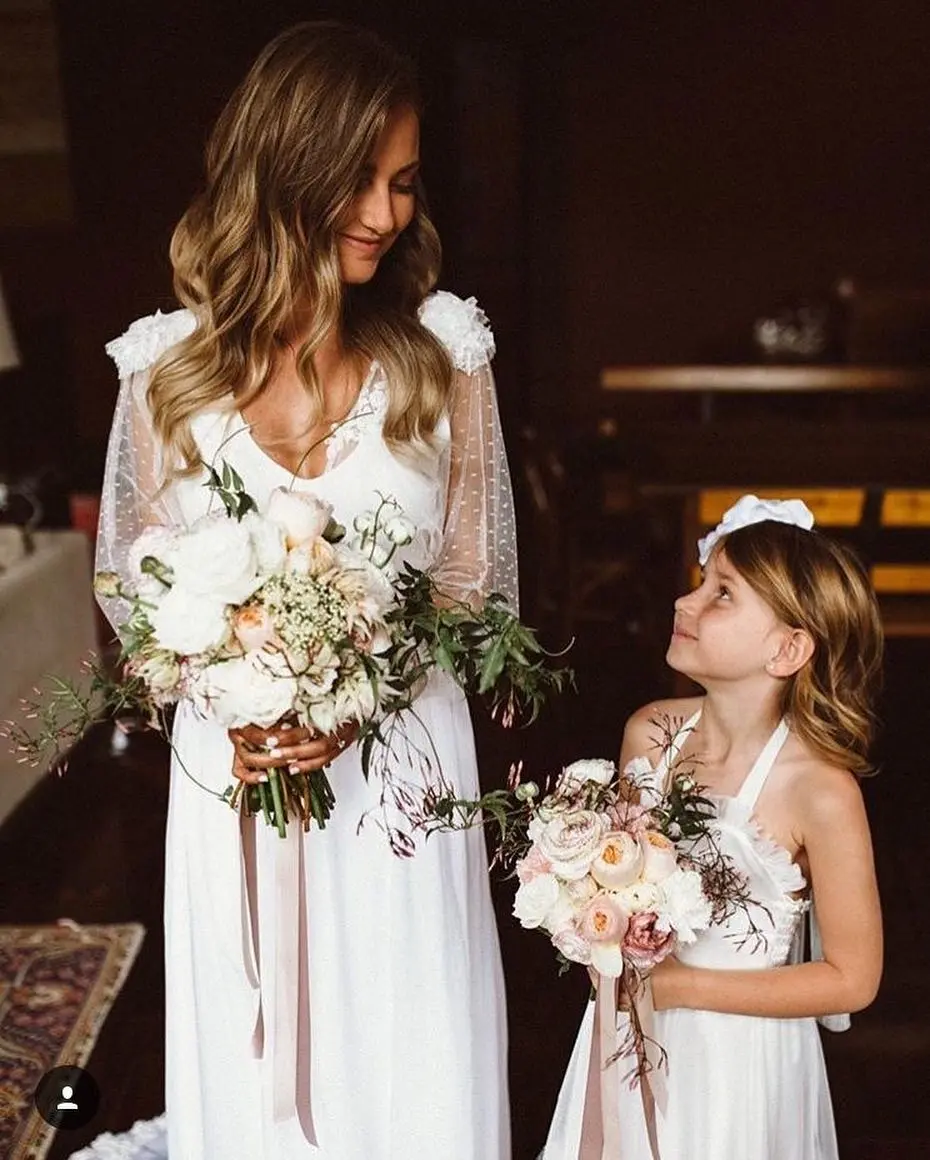 Nevenka is the brand you need to know if you consider yourself an "anti-bride". Famous for their innovative and cool designs, statement silhouettes, fun details, and unique styles, Nevenka is the go-to brand for it-girls who are looking for something different. Based in Melbourne, Nevenka has roots in Eastern Europe that lend themselves to the worldly, bohemian attitude of the label. Drawing from a range of eclectic influences including her childhood and Eastern European heritage, designer and owner Rosemary dedicates herself to crafting wedding dresses for the unconventional bride. Nevenka uses fine fabrics from Croatia, Italy, France, Turkey and other Balkan countries, and draws inspiration from family heirlooms, Rosemary's travels, and her mother's legacy. If you're looking for a dress that is romantic yet bold, you'll find your one true love at Nevenka.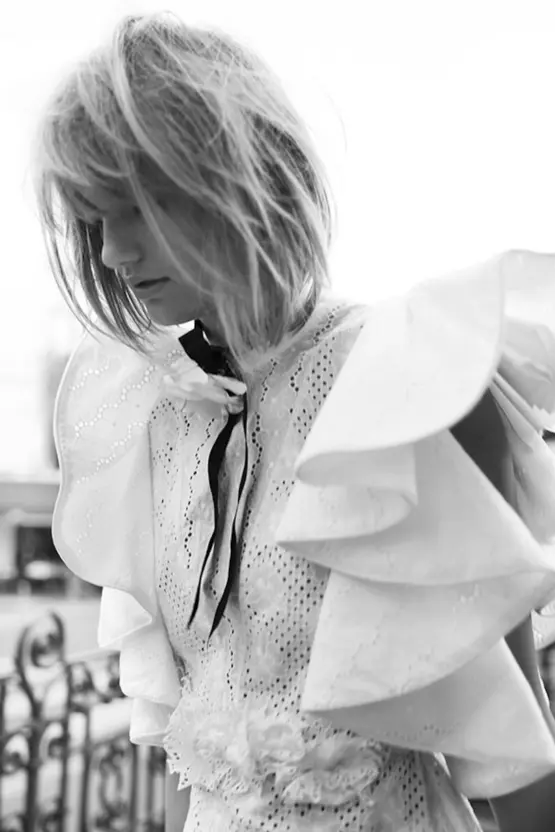 Prepare to be absolutely smitten. That's the effect Silvana Tedesco, a Melbourne based designer, has on the brides that visit her boutique. Crafting wedding dresses that are as seductive as they are stylish, Silvana wants every bride she works with to feel beautiful in every way. Growing up as a curvy girl with a creative spirit, Silvana struggled to clothe herself in a way that made her feel truly beautiful. Not one to be held back, she started designing her own clothes, eventually leading to her creating her own bridal label. Now she dedicates herself to dressing brides and helping them discover the dress that makes them feel like a goddess. Creating everything from breezy and boho gowns through to dramatic works of modern art, she designs magnificent pieces that are perfect for the fashion-forward bride who wants a wedding day look that is true to her authentic self.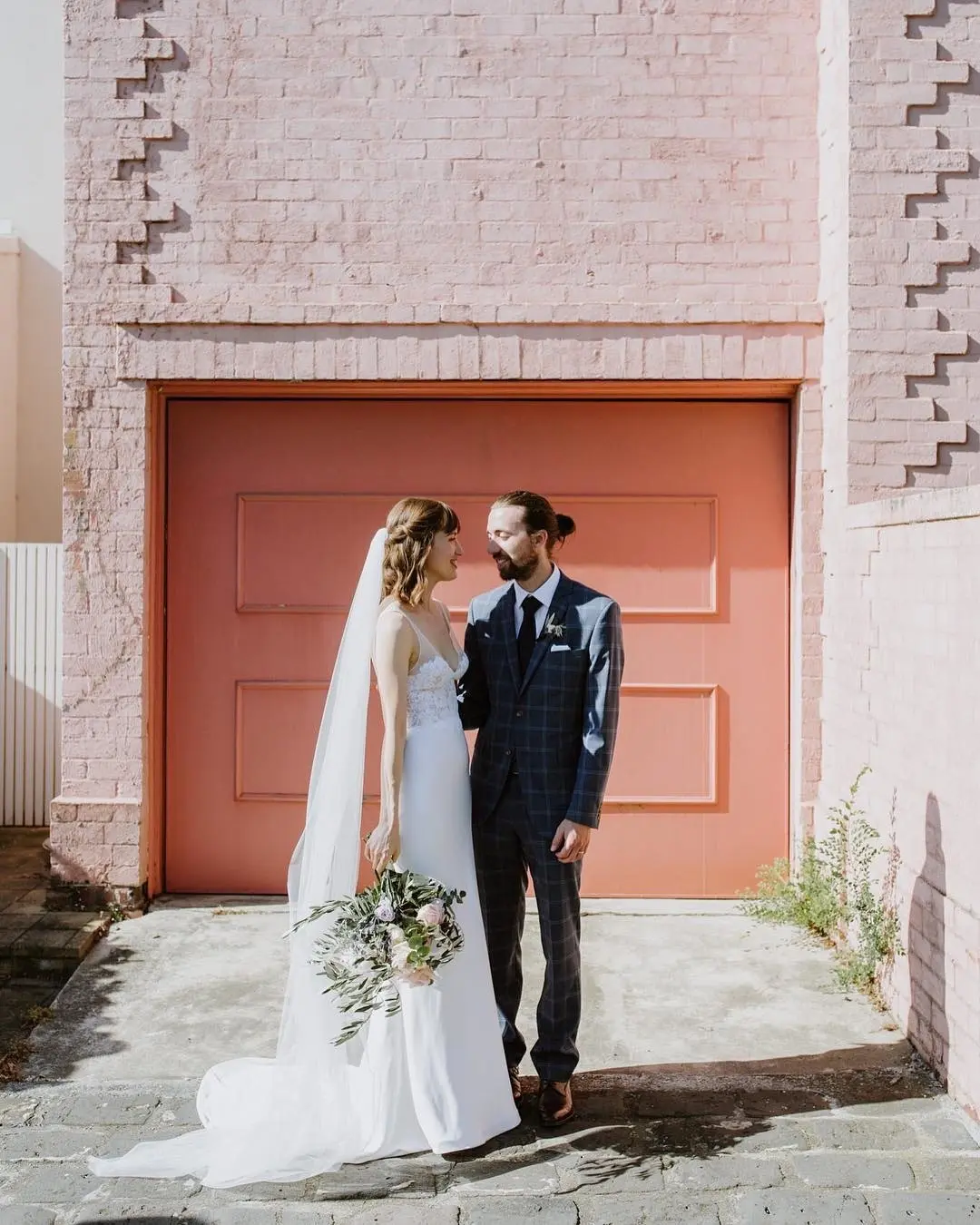 If you've ever wanted to twirl around in your very own piece of couture, Lillian Khallouf is the label that will make your dream a reality. Technically proficient in everything from fit to presentation, their team of designers and seamstresses go above and beyond to make your dress the flawless gown you want it to be when you walk down the aisle—regardless of whether your vision is an elegant style or a bold statement piece. Creating all garments in-house, you can be sure that your dress will receive all the care and attention it needs to help it shine on your special day. The magic of couture lies in the incredible attention to detail, unlike any other kind of garment, and at Lillian Khallouf they will ensure that every thread and seam is exactly to your liking. Get ready for your very own Pretty Woman moment!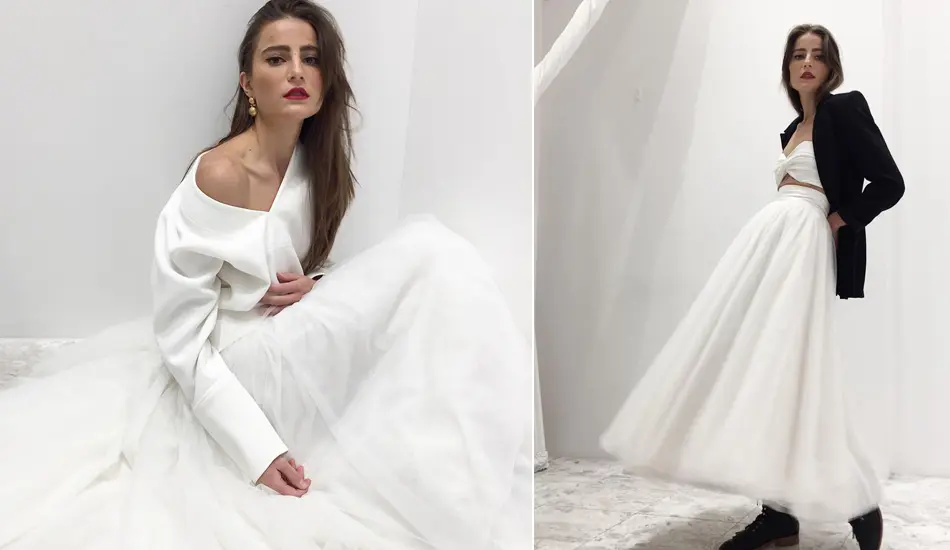 Having showcased at London Fashion Week and worked alongside some of the biggest designers in London and Ireland, Moira Hughes brings years of expertise to her Eastern-Sydney boutique. Fusing the best of London, Paris, Milan and Sydney to create her uniquely beautiful pieces, Moira Hughes is innovative and creative with the techniques she uses. She was even the first in Australia to experiment with Parisienne corsetry, allowing her to sculpt dresses from within. The result is perfectly fitting dresses where every detail of the gown—from embellishments to the fabric—is best displayed. If you're wanting to embrace your femininity in new and exciting ways, Moira will help you say yes to the dress.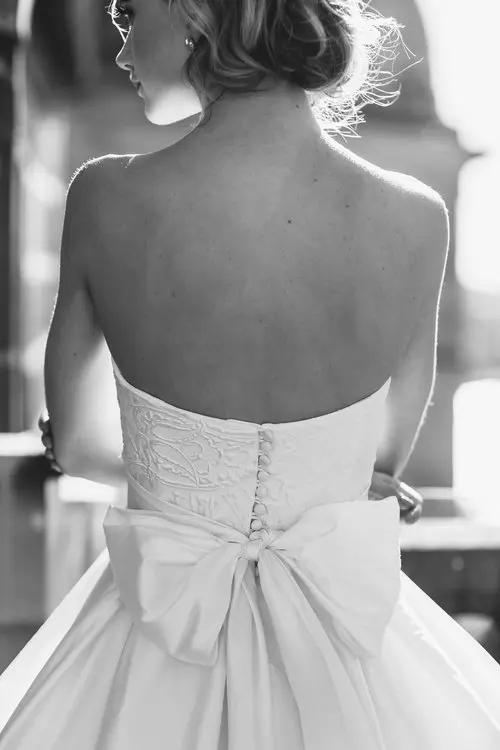 If you consider yourself somewhat of a nomad or a gypset, who has a deep love of bohemia and elegance, you'll find yourself in a Bo & Luca gown. Combining seventies' aesthetic (think Stevie Nicks as opposed to That '70s Show) with uncomplicated styling, Bo & Luca boasts an understated ease and elegance perfectly suited for the modern bride with nostalgic tendencies. Reimagining bohemia in a way that is fresh, whimsical and exciting, Bo & Luca are most loved for their intricate beading, effortless silhouettes, and time-transcending styles. Designed and hand-cut by designer Shannon Pittman, each piece is hand-beaded at an atelier in India using traditional artisan techniques. With the release of their fourth collection, Bo & Luca have cemented themselves as a must-know label for any bride that wants to experiment with luxury and opulence in a way that is still effortlessly understated.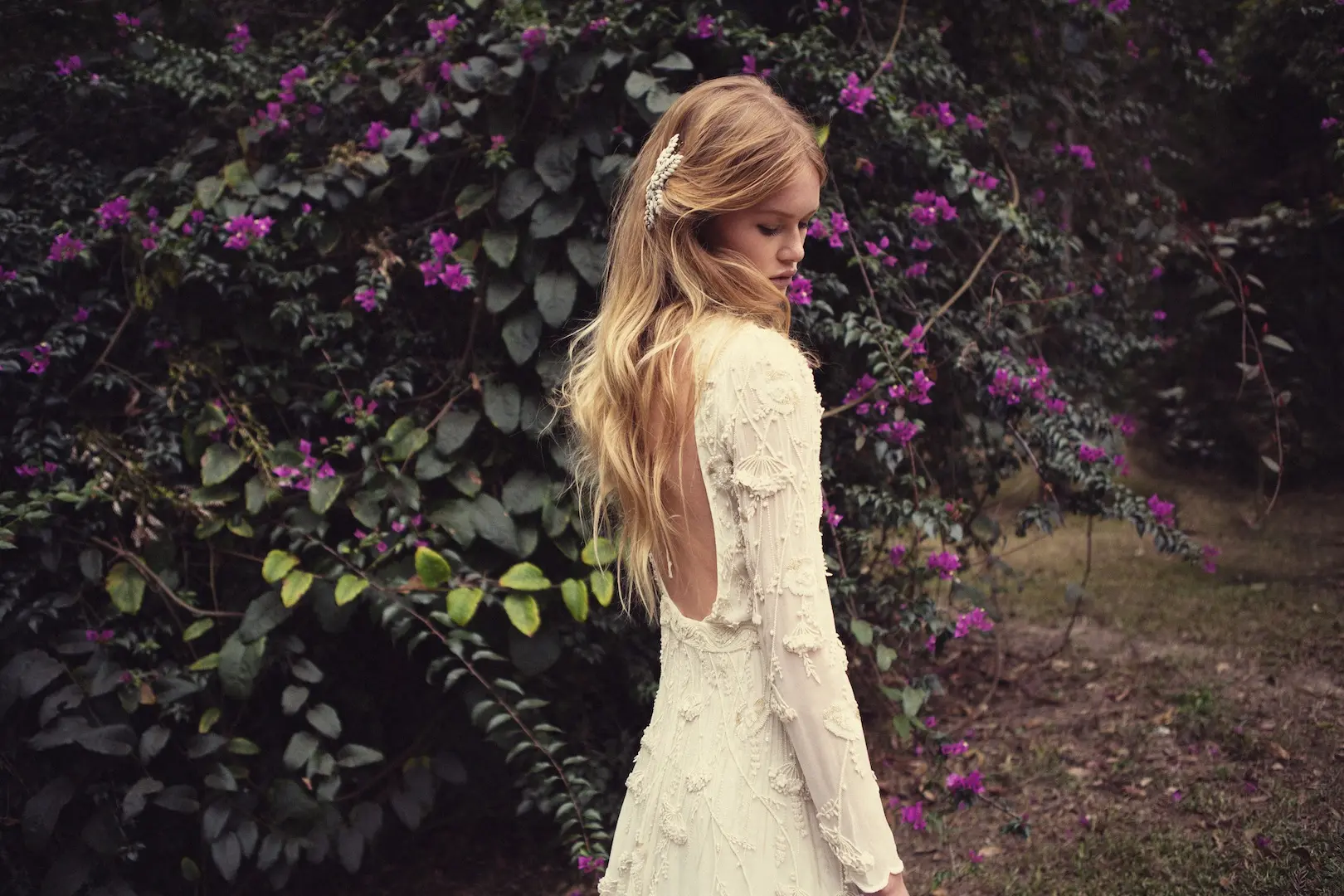 Say hello to a new bridal movement, thanks to Lola Varma's modern take on timelessly chic styles. Experimenting with silhouettes, volume, fabrics, and detailing, the label creates pieces that are unexpected and innovative, yet still wearable. You could describe Lola Varma's aesthetic as one that oozes sensuality and grace, delicately redefining what it means to be a feminine, modern woman. With each gown handmade to order in Perth, using the likes of rippling silk, rich silk and light wools, you can be assured that your piece is perfectly crafted to fit the curves of your body. Prioritising simplistic, timeless styles over trends that change with the wind, Lola Varma gowns are designed to be a lifelong testament to your special day.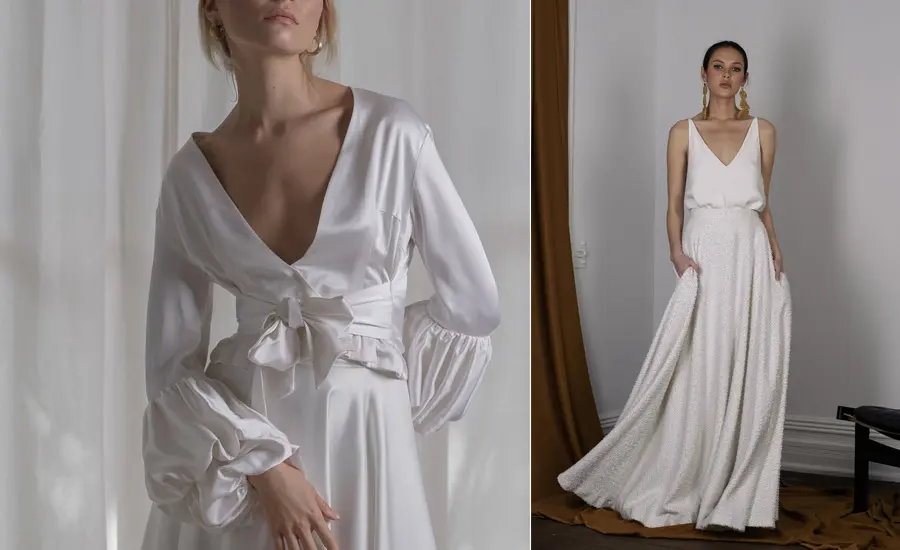 Liked this? You'll love these! 1. The 2018 Wedding Dress Trends Every Bride Needs To Consider 2. 8 Custom Wedding Dress Designers Every Bride Should Consider 3. 12 Iconic Wedding Dresses And Your Guide To Nailing Each Look