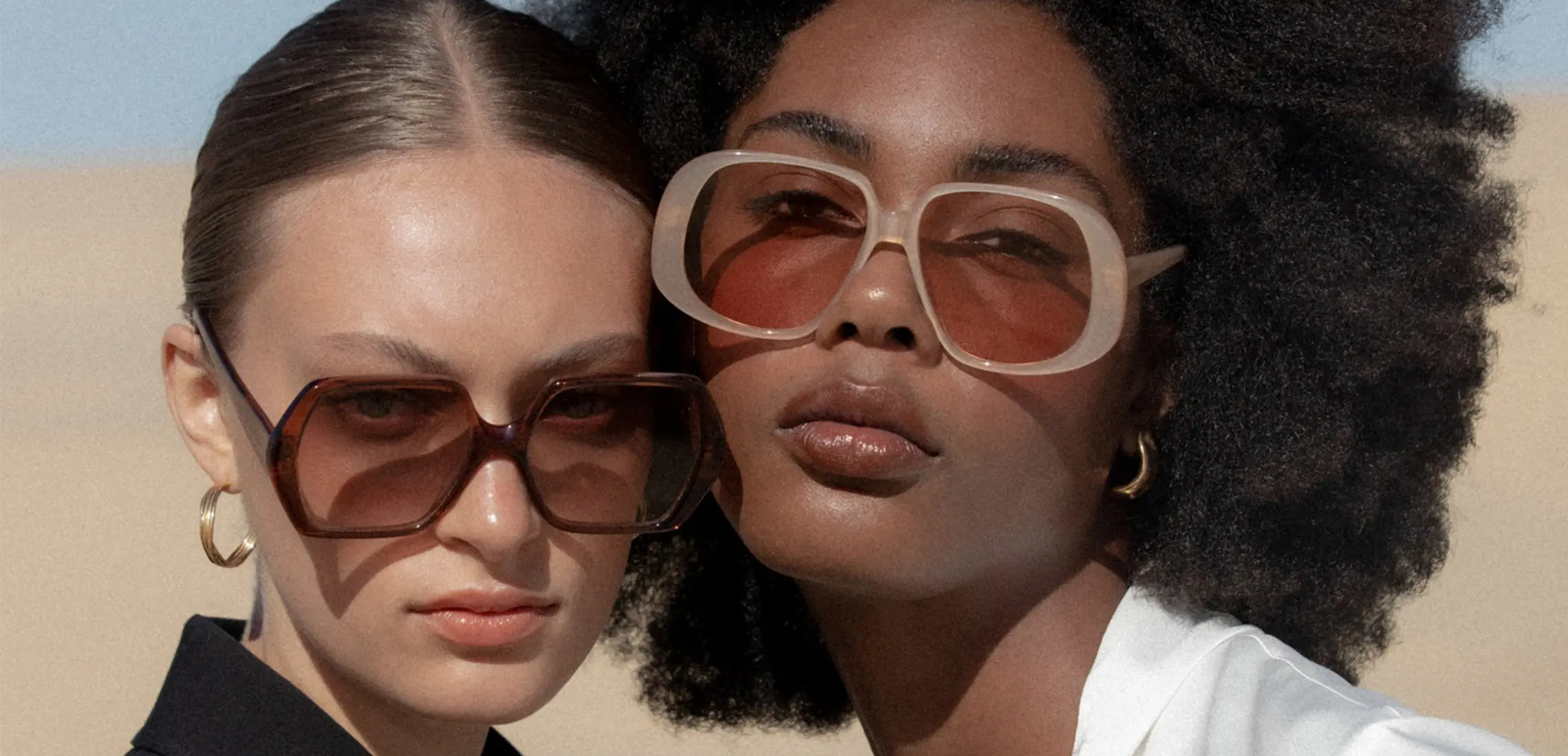 In The Shade: 12 Aussie Sunglass Brands You Need To Know RN
For the shady ladies…
By Guest Styler | 7th April 2022

When it comes to seriously stylish shades, few do it better than the Aussies. Our sun-kissed shores have been the birthplace of a myriad of stunning sunglass brands that are loved the world over.

Whether you're into classic styles or love to accentuate your look with something funky, we've listed some of the best local shades Aussies love to wear.

From the subtle everyday styles that are as versatile as they are fashionable, all the way to the statement shades that can turn some heads, check out our picks of the best brands to buy, now!

Fun, fresh, and fashionable pretty much sums this brand up! Their groovy palette of muted pastels, tinted shades, and modern silhouettes make for lust-worthy pieces that have a permanent spot on our wish list.

Sustainably made using plant-based acetate, these shades offer strong, structured shapes for both men and women. Our top pick is the chic Renee frames, perfect for an everyday allrounder you'll get some miles out of!

When it comes to staying ahead of the game for the latest eyewear trends, these guys are one of our best brands. Fashion-forward and effortlessly elevated styles have made this homegrown brand a favourite amongst supermodels and It Girls the world over.

Dreamy and nostalgic, it's easy to spend many minutes scrolling through this page. Taking inspiration from vintage 70s styles while incorporating a modern edge, these frames exude a retro-chic aesthetic that we love.

Poppy Lissiman's eponymous label is the definition of fun and playful. Often featuring clashing colourways and funky designs, these shades are the perfect pop of colour for any outfit.

An oldie and a goldie, Le Specs are one of our longest-running brands, operating since 1979! Proving that they are still a go-to for of-the-moment styles (just as songstresses Lady Gaga and Alicia Keys), this label holds an extensive range for both men and women in just about every shade and silhouette you can imagine.

This Melbourne born label is all about edgy shades that are not only fashion-forward but eco-friendly as well! With an aim to reduce the wastage created by the fashion industry every Szade piece is 100% certified as recycled. By collecting old or broken sunglasses that are destined for landfill, melting them now and reforming them to some modern frames, they're leading the way in sustainable shades!

If you're a lover of neutrals, this is the brand for you. Hailing from northern New South Wales, Orche Lane is inspired by the lustrous colours and earthy tones of our Australian landscape such as chocolate and tortoiseshell that reign supreme.

Inspired by the world of high-fashion, this Sydney-based brand brings high-end designs to an accessible price point with no sacrifices on style or quality. These tinted aviators are our top pick from the impressive loot.

These guys are tried and true favourites for us! Bringing us some of our favourite fashion collabs such as their capsule collection or pieces with Bec + Bridge, P.E Nation and most recently blonde bombshell Jordan Simek, we're forever on the edge of our seats to see what these legends do next.

Luv Lou exudes a classic, feminine style in all their shades. Pretty and poised, these contemporary frames bring a sense of refinement and sophistication to your daywear attire. PSA: the Harley frames are a favourite around Style HQ!

Be sure to check out their minis range for the little loves in your life too.

Sustainably designed and shatter resistant, these shady frames have 100% UV protection from harsh Aussie rays. Effortless style and sun safety in one? Winner!

Header image via Velvet Canyon.