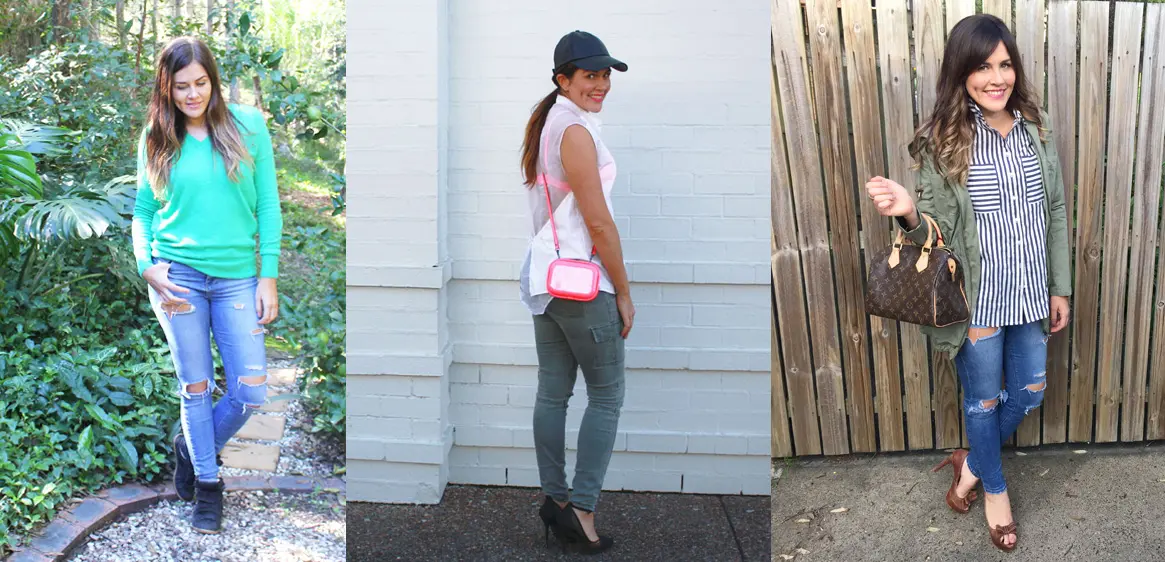 30 Days Styled By My Boyfriend | The Final Chapter
Challenge, it was nice knowing ya...
By Guest Styler | 19th May 2015

After nearly one whole month of being styled by my boyfriend (you can read Week One, Week Two, and Week Three here) we're finally on the home stretch. After many tantrums, late nights, and one too many military-inspired outfits, it's time for the final curtain.

May I present; what I wore for the last 10 days of #30DaysStyledByMyBoyfriend….

Bring it on!
Day 20 | Karma's a Bitch
If there's one thing I've learnt, it's that it can be really stressful to get your partner to style you for a whole 30 days, particularly when he's not feeling it – or he's not a stylist and you've PRETTY MUCH FORCED HIM TO DO IT (like in our case) – or when you've had a fight. We had a small disagreement over housework the night before (apparently I was a bitch), and so this morning he doesn't want to dress me. When he finally does, he puts together an outfit he thinks I'm going to hate. He reaches for the joggers: "Not the joggers, anything but the joggers!" I plead with him. Despite the fact I would never wear these joggers to anywhere other than the gym, it looks better than I expect – SUCKER! Don't they say the best revenge is looking good?
Anyway, it's a Saturday, so luckily – for him – I don't have any important meetings, or that 'bitch' might just rear her ugly head again. After he begrudgingly styles me, he reveals what he thinks is a cracker of an outfit name.
"Karma's a Bitch" he says, smugly.
About 10 minutes later, I hear a crash. I walk into the spare bedroom where he's on the computer googling "Cheap iPhone 6 screen repairs". "What was my outfit name again?" I remind him.
(Luv ya babe xx).
Day 21 | Parental Chills
It's Mother's Day and my Dad's birthday, so I'm cooking breakfast for both of them at their house. I ask for something casual but warm as it's freezing today, and I'm delighted when he pulls out my green knit and ripped jeans. I try it on, and when he very dramatically pulls his hand back, forming it into the shape of the OK emoji, I know my look is complete (it's become his daily signal).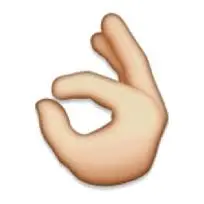 It's very comfy and chic – totally something I'd style myself. Winning!
Day 22 | Za-hara
It's headshot day today at work, so I have maybe given the boyf some not so subtle hints about what I may like to wear. I also purposely just so happened to purchase a new marble-print bangle the day before – and what do you know – IT GOES PERFECTLY with the outfit he dresses me in today. I'm not keen on looking like crap in my headshot, because there is a good chance I won't be getting a new one for at least 12 months. He's gone for the pants first, then after trying on five other tops, chooses on this Ally one.  He calls the final look Za-hara – "because it looks like something you'd buy from Zara for the Sahara'. Hmmmm… The boyf has been watching too much Sex and The City, methinks!
Day 23 | Sergeant Sports Luxe
Ok, so it's pretty clear he loves a little military. He's gone once again for the cargo style pants, before getting me to try on a hot pink singlet and pairing with a pink clutch. "It'd be cool if you had a toy gun!"he says. Aaaaah, YEAH. REALLY COOL. No, boyf, it wouldn't be cool.
"Is that too tight?" he asks, motioning towards my (ever so slight) muffin top. I tell him it'll be better in the morning, but he tells me to take the singlet off. But, he's determined to keep the pink clutch with the ensemble. He gets me to try on a shirt with a sheer back, and suddenly his eyes light up. "Do you have a pink bra?" he asks.
I do… (I think he already knows this). He gets me to put on the leather cap, and the outfit's sorted. He lies back on the bed, puffing out his chest and baring the required hand signal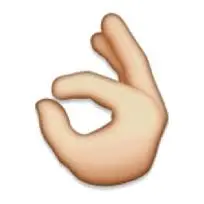 . He's once again very impressed with himself. When I arrive at work, my colleagues are impressed too. "Neon raver? Captain fluro?" they suggest. "Sergeant Sports Luxe," I tell them.
Day 24 | Kruger Bikie Gang
It's cold and wet today, and I'm in the office all day. He's gone with a pretty much all-black look, because he really wants to make use of this zebra scarf I have and he's been struggling to find something to wear it with (whatever happened to pattern clashing?).
While it's in my scarf box, I think it's actually a throw… mum previously had this across her cane lounge at home. When I get to work, I tell some of my colleagues the name of the look: "Kruger Bikie Gang," I say.
"As in Sonia?" one asks.
Aaahh, no – as in Kruger National Park in South Africa. 'Cos, zebra print – duh!
Day 25 | Wall Street Wanderer
I've got the whole team on it today, and from 6pm the night before, I'm getting hounded with texts and photos. "OMG – this is horrible!" says one. "He's been prepping for hours". I tell the boyf that my colleagues will be taking part, so he needs to up his game. He discovers the skirt first: "I like this retro, diamond style skirt," he says, I don't really know what that means. He asks me for for 'chunky, spiky heels' – I tell him I don't own any. "You do" he says. " You know, with the spikes…". I don't ever work out what shoes he's talking about. I try on some gold shoes  with thin strappy heels for him, he wants "Chunkier. These need to be the 'big dog, " he says. In the end, he discovers black-heeled boots and pulls out a black jumper and I try everything on. He gives me the hand signal that tells me this look is complete.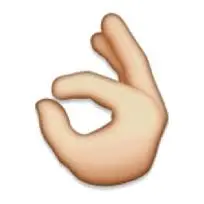 I actually love this look. I ask him where he got the ingenious idea to pair the oversized jumper with the fitted skirt. "Umm, because it's black?" he asks.
The girls at the office lament about the difficult evenings they had with their partners choosing their looks, all who REALLY embraced the challenge – some a little too much.  My poor colleague Christie is particularly miffed at her boyf's decision to dress her like a snowboarder mixed with a little disco – and his refusal to let her change. You can carry it off, gurl!
Day 26 | Snow Flower Cupcake
It's jeans and a knitted turtle-neck kinda day, he decides. He grabs the scarf, and asks me: "Do you have a little French hat?" I ask him what that is. "Oh sorry, I meant an English hat. You know, like Dr Harry wears?" Luckily, I don't. He gets me to put on my turquoise shoes – which clearly don't match, until he comes back into the room with my turquoise and coral bangle. If it doesn't match – he just adds something else that does. Clever! He can't find a bag to match. "Do you have an orange clutch? He asks. I tell him no. "What do you have?" he asks shaking his head. Not an orange clutch. Louis Vuitton will have to do. Soz Mr stylist.
Day 27 | Westerly Wharfie
It's a Saturday and we're heading on a boat later today, so being the sensible guy he is, he wants me warm. Oh, and a little 'military' never hurt anyone either. This is the third time I've worn this shirt, but they've been different looks every time. "Those rips are very big," he asks. "Will you be cold?". I tell him I will be fine. Louis also makes a return appearance.
"Your shoes are the wrong brown, but they'll have to do," he says.  "Just as well you won't be wearing them on the boat anyway."
(I don't wear them home either, but that's for another reason).
Day 28 | Fleetwood Wildling
It's Sunday after me getting home at 2am, and him getting home at 4am (with a colleague in tow who crashes on the sofa bed) and he doesn't want to escape the warmth of the bed – just yet. I'm STARVING and I need to get groceries STAT, so getting dressed is a priority.
I attempt to lure him out with the promise of a treat from the shops. "Chocolate milk?" he asks? I nod. "And pies? Party pies," he says. Ok, ok – don't push your luck, buddy.
He proceeds to style my outfit, choosing denim cutoff shorts, a loose cotton shirt, and a faux fur vest – all chosen without so much as moving from the bed. "I can't decide if you're from Game of Thrones or from Fleetwood Mac, so I'm going to go with Fleetwood Wildling," he says.  "Winter is coming!"
Hmmm…. you know nothing, boyfriend!
Day 29 | Bird of Paradise
I can't wake him up this morning – I'm thinking it was that bowl of 10-plus party pies he had for dinner, which to be fair is my fault really. I attempt to nudge him to ask him what look he wants for with my look today. "Maturity," he says. Wha? He is so tired, he is sleeping with one eye half open and snoring like a freight train. Today's completely uninspired styling process goes like this:
Him: Jeans….
Me: Boyfriend, ripped or black?
Him:zzzzzzzzzzz…
Me: Babe!
Him: "Ummm……..black…..zzzzzzzz….
Me: *puts on jeans* Top?
Him: Zzzzzzzzzzzzzzz..
Me: Wake up!
(You get the picture).
I'm looking very colourful, and it's not something I'd wear, although for a grey, Monday – this outfit has certainly brightened it.
"You look like a Bird of Paradise flower," he says. I can't believe he even knows what that is – based on previous Valentine's Days/birthdays/anniversaries, I was convinced he was unfamiliar with the term, 'flower'.
Meh – I don't care. All I can say is: one day to go!!
Day 30 | Coachella Stunner
I thought this day would never come.
I cannot be any more excited than I am right now to take back the reigns of my wardrobe. I'm looking forward to getting dressed in 10 minutes or less, and not having to take my GODDAM PHOTO EVERY DAY (I never thought I'd say this, but Kimmy K – kudos to you).
This is also the bit where I say a BIG thank to every sibling, friend, intern, colleague I roped into being my personal photographer. And of course to my partner himself (I owe you all one).
This morning, he practically leaps out of bed, landing right in front of the wardrobe and trawling through my clothes. He's regained that sparkle he had in the first couple of days, and he looks like he's having fun.
"Where are your ball gowns?," he asks. I point him in the direction of my suit bag. He soon decides none of them are quite what he wants. He keeps looking, through my hats, my bags and my shoes, searching for inspiration.
"You've worn everything!" he says, throwing his hands in the air with a cheeky smile.
Then – he suddenly comes across my H&M playsuit with fringed sleeves, slowly pulling it out of the cupboard like he's just uncovered a long-lost, buried treasure.
"Yes!" he says. "This will be my piece de resistance!"
He asks where my hippy headband is that I wore to Parklife in 2006. Ahh – I'm pretty sure that's no longer 'of this earth'. After tying various scarves around my head, he retrieves my Mimco headpiece and motioning to his ears in a pulling down motion says, "This – plus big jangles!" (That's boyf talk for DANGLY EARRINGS). He convinces me to also wear stockings, which I do so, obligingly, because IT'S THE LAST BLOODY DAY OF THE CHALLENGE!
Out comes the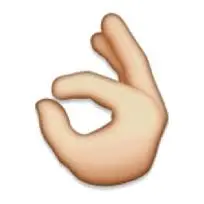 . 30 days of being styled by my boyfriend is over – but I haven't finished just yet…
I tell him it's only fair that I dress him too. I pull out too tight singlets, his 2xu training skins and old footy shorts, but he refuses to wear any of it, so I put him in the only dress shirt, dress shoes and jeans he owns.
I call it, "That'll do boyf, that'll do…"
Loved it? Hated it? Got a challenge you reckon we should try? Drop us a line and let us know what you think!