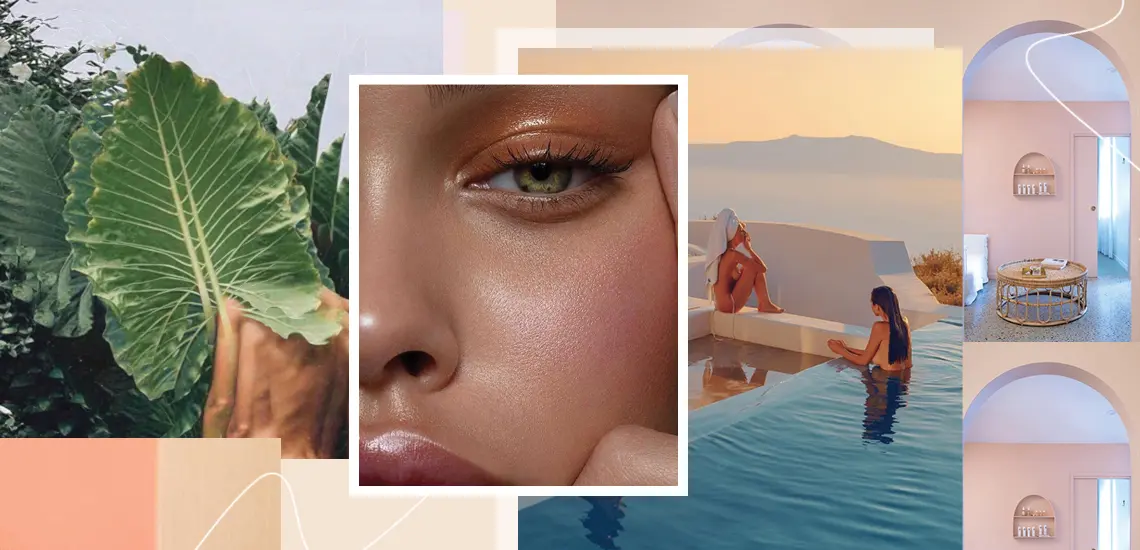 The Ultimate Round-Up Of Brisbane's Best Medispas To Check Out
We do the research, you do the rejuvenating.
By Guest Styler | 22nd August 2019

Just a quick note: This post is sponsored. To prevent a paywall or annoying pop-up ads, we sometimes need to publish sponsored content but we only promote brands that we think are doing great things and our readers will love!

There's spas, retreats and then there are medispas which are a whole different ball game! Medispas play host to medical practices where beauty standards and techniques meet aesthetic desires. To be considered a medispa, clinics must  operate under the supervision of a licensed health care professional. Generally, treatments include laser procedures, microdermabrasion, injectables and plastic surgery for both cosmetic and medical needs.

Before you undergo the needle, knife or laser, we've rounded-up the best medispa's in Brisbane and outlined their signature treatments to ensure you're in the best of hands when it comes to enhancing your aesthetic.
Aquarius | Brisbane City & West End
With two luxe locations in the city and West End, Aquarius offers an unparalleled medispa experience. Whether it be for an afternoon of pure pampering, or a medically motivated procedure, Aquarius offers the ultimate environment to rejuvenate and recharge in elegance and privacy. As well as their Asian inspired bathhouse, fitness centre and cocktail bar, Aquarius offers physiotherapy and state-of-the-art medispa treatments within their specialised clinic – Cosmetic Image Clinics. This is where treatments such as fat dissolving, body contouring and surgery-related procedures are undertaken and performed by the talented team led by Dr Ingrid Tall. Cosmetic Image Clinics is Brisbane's largest clinic owned and operated by Dr Tall and together with Aquarius has been again nominated for this year's My Face My Body Global Aesthetic Awards.
True professionals in their field, Cosmétique is home to some of Australasia's most experienced and respected surgeons and nurses, providing clients with incomparable service and results. Their Herston clinic offers the balance of medical based treatments and an opulent spa experience to deliver the highest standard of service and results, but ultimate rejuvenation, too. Specialising in lip fillers, skin boosters, anti-wrinkle injections, scar revision and more, your desired results and treatment plan will be approached holistically. Whether it is for cosmetic or health purposes, the Cosmétique team accompanies clients through the entirety of the treatment journey. To see first-hand some of their cosmetic achievements, explore their Instagram!
Choosing Esteem Medi Spa means choosing innovation, expert delivery and exceptional service. Dr Terrence Scamp and A/Prof. Dr Mark Magnusson and are the surgical specialists leading the talented team at Esteem Medi Spa who use a unique blend of medical methods for outstanding results. Both are recognised amongst the most experienced surgeons in Australia and world-wide, each treating their patients with a holistic approach to ageing and rejuvenation. By combining expert training with the latest developments in the aesthetics industry, they are able to deliver a state-of-the-art luxury spa experience. The wider team consists of highly qualified Registered Nurses, specialist Laser Technicians and Skin Specialists who work together using scientifically proven treatments and products to achieve each client goal with excellent results. Trained personally by Dr Scamp, the team creates a custom treatment plan and maintains customer-clinic follow-ups as treatments are considered a journey rather than a quick-fix. Esteem is much more than a day spa, offering the latest procedures in the highest standard with medical research as their foundation.
Herstellen Clinic offers an invigorating approach to aesthetic procedures, ensuring clients are consulted holistically rather than just on a per-treatment basis. Mandy, Jess and the team at Herstellen are dedicated to providing clients with quality care, wholesome treatment plans and of course, results-driven goal setting. For the ultimate medispa experience, the Herstellen team recommend their Hyrdrafacial and Skin Needling treatments. The Hydrafacial combines an exfoliation and infusion of powerful serums, ideal in lead-up to special events as it leaves skin feeling hydrated and looking bright and glowy! Skin Needling is the most effective treatment to decrease fine lines, wrinkles, scarring, pigmentation and a dull complexion. This is done by encouraging the skins natural healing process on targeted areas. The Herstellen clinic in Spring Hill offers a range of opportunities to assist in clients overall health and wellbeing with a Plastic and Reconstructive Surgeon, Dietician and Cosmetic Tattooist all part of the team.
No doubt you've heard of Injex, and for all the right reasons! Injex first entered the industry in 2015 and soon earned a distinguished reputation due to their service, products and professionalism. Sisters, Emma and Kate are the brainchildren behind Injex and established the clinic to offer clients safe and results-driven treatments and procedures with a dedicated team of clinicians who have an extensive education as their foundation. Offering treatments from dermal fillers to anti-wrinkle solutions, cosmetic tattooing, laser and skin treatments, Injex is a one-stop-shop to feel rejuvenated, refreshed and most importantly your best self. With a range of packaged treatments on offer, Injex has your medispa needs and desires sorted while ensuring results, service and solutions.
Offering a refreshing and chic aesthetic, Pêche Medispa has well and truly established themselves in the thriving hood of Teneriffe. Step into their salon and instantly feel at ease with calming hues, welcoming staff and a treatment list to impress. Pêche specialise in revolutionary, non-invasive procedures such as fat freezing, body sculpting and skin tightening and lifting treatments that has put them on the map for renowned medispas. Founded by registered nurse Miranda Kayton, the Pêche team have curated treatments to ensure results in the safest way possible; combining medical research and standards with desired aesthetics. Notably, Pêche take pride in the competence of their clinicians as well as their ability to offer clients the latest technologies in an ever-changing industry.
Liked this? You'll love these! 1. We've Rounded Up Some Of Brisbane's Best Light Therapy Treatments 2. The Best Winter Retreats And Treatments In Brisbane And Beyond 3. The Cutting-Edge Skin Technology You Need To Know About In Brisbane