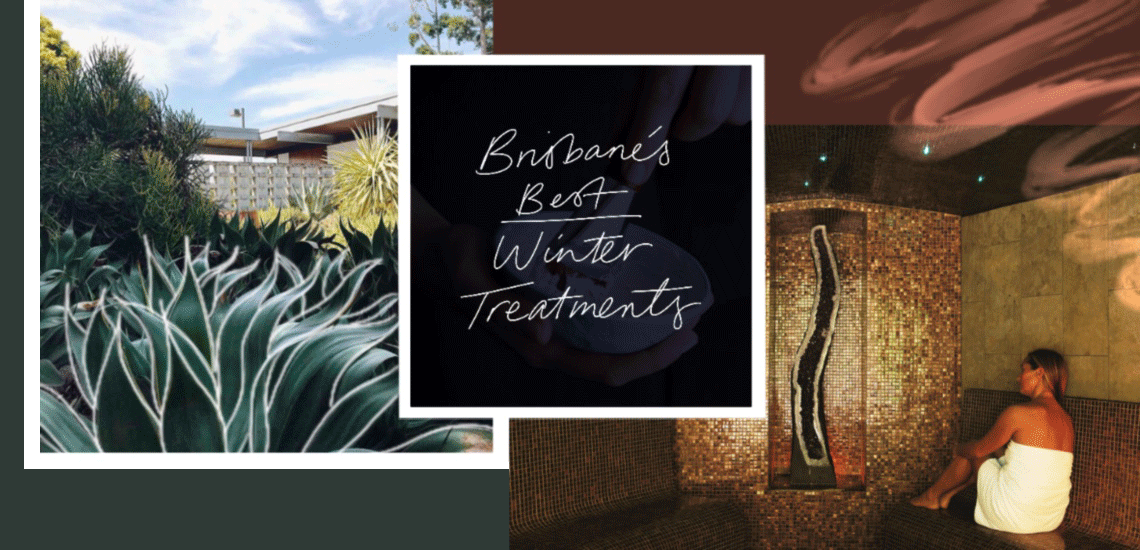 The Best Winter Retreats And Treatments In Brisbane And Beyond
Time to (re)treat yourself?
By Guest Styler | 18th July 2019

Just a quick note: This post is sponsored. To prevent a paywall or annoying pop-up ads, we sometimes need to publish sponsored content but we only promote brands that we think are doing great things and our readers will love!

I could write many winter and cold-related puns right now but I'm trying to stay cool. And with that, I'd like to introduce you to our list of treatments and retreats to warm up your soul this winter. We've done the hard work for you and pulled together our suggested retreats and treatments in Brisbane and (slightly) beyond. With winter in full-swing, it's not just about treating your skin to some nourishment, but your soul, too.

Stephanies Luxury Spas should be top on your list for all things skin and relaxation year-round,  so when it comes to showing your skin some extra love in winter, we have a few treatments to recommend. First off on our list is their signature High Performance Facial which features concentrated serums to repair and nourish the skin for immediate rejuvenation; opt for a 60 minute or 90 minute treatment. If you're after something a little more dramatic to show your skin some serious TLC, don't go past Stephanies Custom Oxygen Therapy to firm, lift and improve overall skin texture and tone. Hyperbaric oxygen treatments are quickly becoming popular in the skin-scene and with benefits that include increased blood circulation and cell repair, this facial hits the mark. Stephanies Custom Oxygen Facial treatment includes cleansing, exfoliation, mask and of course the oxygen infusion incorporating three-step Hyaluronic layering, for complete hydration. In other words, your skin will be nourished, rejuvenated and most importantly in winter, hydrated. For more information on their Oxygen Facials, explore their treatments here.

By the time winter rolls around, the busiest time of the year is also nigh; end of financial year, school holidays and the realization that Christmas is already on the horizon, sets in. The stress can be fatiguing but Gwinganna has remedies at the ready. Their Winter Detox package is a seven-night stay with a focus on adrenal restoration, gut health and liver function. In other words: reset your fight or flight responses, drain the alcohol from your system and restore your gut health with more than a morning probiotic! The stay features meditation and mindfulness practices, too. Otherwise, we suggest Gwinganna's specialty therapy created by Sydney based, Subtle Energies who are the industry's go-to for Ayurveda Aromatherapy. The 80-minute session known as 'Abhyang Fusion' is a therapy offered in only four spas across the globe!

As a low-tech sanctuary, the bushland retreat offers a range of two-night packages to assist in 'switching off' and zoning out. If this sounds like you and you're a Queensland resident, mention this article for 20% off a weekend stay.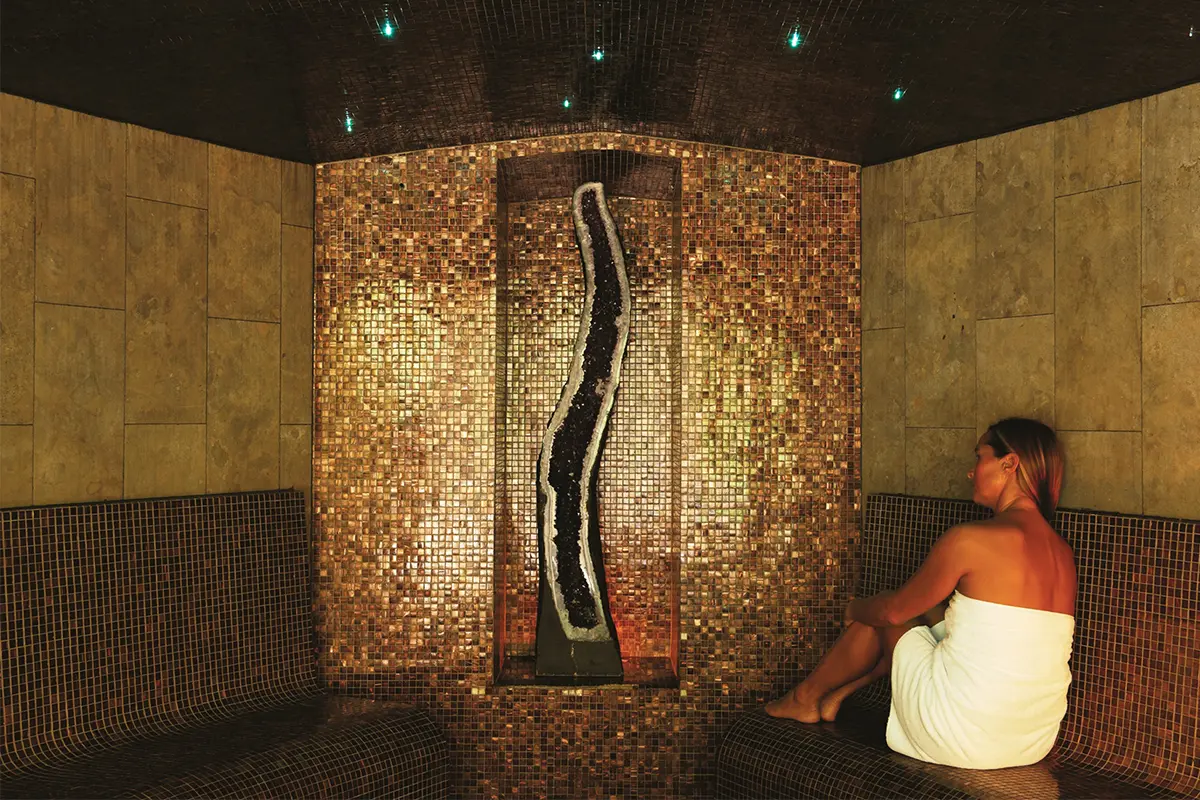 One Wybelenna | Brookfield
Seeking a moment of solitude and rejuvenation? One Wybelenna in Brookfield is your answer! The embodiment of an urban retreat, One Wybelenna has made a name for itself on a national scale, thanks to their offering of luxurious and unique treatments. For a Winter treatment, One Wybelenna recommends the Hahana Hot Stone Massage – a session featuring techniques which mimic the gentle stream of flowing water while using heated basalt stones. The stones are strategically placed on the body to assist aching muscles (hello, cold and flu season) and key energy points. The One Wybelenna team undergoes extensive training and uses luxurious products from both Australia and Spain to ensure each treatment is as effective and enjoyable as possible, no Euro-trip needed to escape the winter! While you're there, take a dip in the Magna Spa & Pool, maintained at a balmy 38 degrees, this treatment offers a myriad of health benefits including relaxation, stress relief, detoxification and relief from aching muscles. The surrounding gardens and aesthetic of the retreat will make you feel a world away and have you relaxed in time.
https://www.instagram.com/p/Bz98L81gOzo/
Dome is conveniently located on level four of the Brisbane Marriott, ideal for a quick escape from the rush of the inner city. The team at Dome understands the importance of self-love in winter, and have created a range of packages that hit the mark for ultra relaxation. Treat your entire body with one of their senses-focused packages, which include essential oils, hot towel massages and finished with a glass of bubbles. Otherwise, explore their 'Winter Face' options, tailored to rejuvenate your skin from the winter air. This year marks their 21st birthday, so also check-out their special offers and treatments in celebration of this milestone.
Although Soul Skin is traditionally a spa, their service and treatments liken them to more of a retreat. Their focus is on holistic wellness, beauty and organic skin care, using personalised natural remedies of Australian wildflowers, aromatherapy oils, energizing crystals and Ayurvedic inspired therapies. For their winter special, Soul Skin has put together a package including an infrared sauna experience, facial and massage. For more of a 'retreat' experience rather than spa, explore their retreat here.
Liked this? You'll love these! 1. The Top Ten Beauty Buys Under $20 To Keep Your Skin Happy This Winter 2. Your Go-To Glow List For Brisbane's Best Microdermabrasion Treatments
 3. The 7 Debunked Beauty Myths That Will Leave You Shocked
Retreats and Treatments In Brisbane