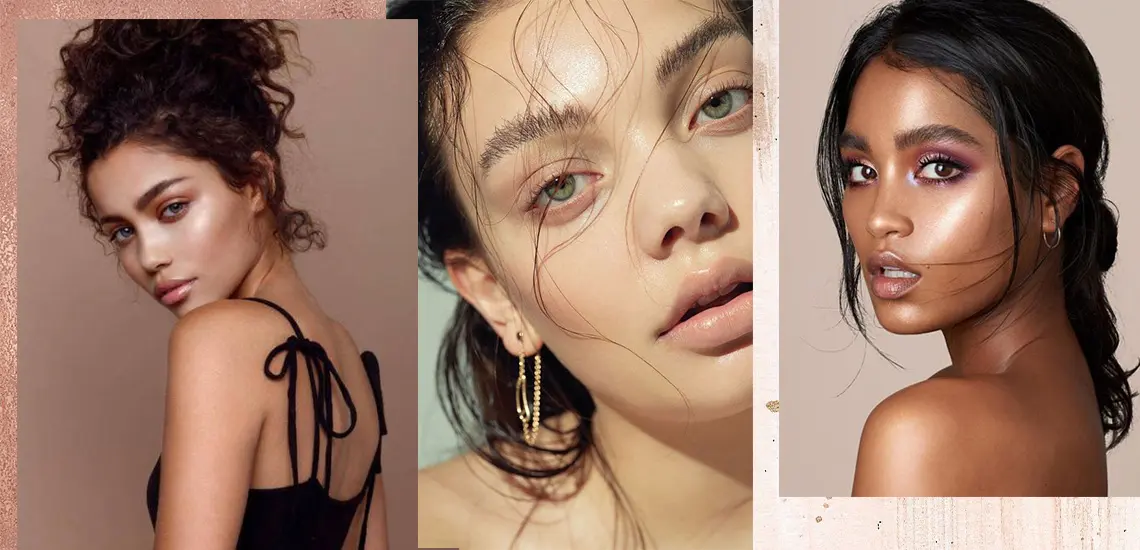 Your Go-To Glow List For Brisbane's Best Microdermabrasion Treatments
Just glow for it.
By Guest Styler | 11th July 2019

Just a quick note: This post is sponsored. To prevent a paywall or annoying pop-up ads, we sometimes need to publish sponsored content but we only promote brands that we think are doing great things and our readers will love!

Microdermabrasion. You've likely heard of it, Googled it or contemplated the treatment for yourself, but what actually is it and what does the treatment achieve? One word for you: glow. After the quick, non-evasive treatment is complete, your skin's complexion will be glowing more than Kylie Minogue's golden hot pants on a summers day (maybe not THAT golden, it would surely be illegal?). To save you doing the dirty work, we've compiled our top picks of Brisbane's go-to skin clinics specifically for microdermabrasion and included how it works for a range of skin types. So glow-on, explore the world of micro!

Celebrating 25 devoted years in business, Stephanies Luxury Spas are not only masters in the art of relaxing spa treatments; they are also experts at Medispa skin therapies! The highly trained team at Stephanies offer results-driven Microdermabrasion treatment plans to assist in boosting the skin's hydration levels, softening fine lines and wrinkles and stimulating collagen and elastin. The Power Treatment Microdermabrasion and LED Light Therapy treatment is designed to refresh your skin with a Power Cleanse, Microdermabrasion, LED session and finishing products. Prior to each treatment, your experienced skin therapist will undertake an extensive skin consultation to help curate a perfect skin plan for you to target any areas of concern. You can even take advantage of Stephanies exclusive Skin Membership for $650, valued at $945 with a high-end skincare starter pack and six treatments, plus a skin consult.

Microdermabrasion results are optimal as a series, so book in for a results-driven treatment at Stephanies here.

Master the artistry of you™ at Artisan Aesthetic Clinics. This network of bespoke medical aesthetic clinics has created a new wave of industry standards, even introducing their own internal medical body of doctors, nurses and dermal clinicians known as the 'Artisan Institute'. With various locations, each clinic offers a microdermabrasion treatment with results aimed at the aesthetic outcome as well as skin care and texture. How's this done with no pain or down-time? Using a handheld device containing microcrystals, a highly trained dermal therapist will exfoliate the top epidermal layer of skin to gently shed the dead skin cells and stimulate the formation of new ones in their place. For next level hydration, combine your microdermabrasion with a sono infusion for increased absorption of powerful antioxidants for a radiant complexion. Not sure if this is the best treatment for you? Book a complimentary skin consultation to create a treatment plan suited to your needs and skin-health to ensure your desired results are achieved. In the meantime, we recommend to check out their online blog and gallery of before and afters. Plus, their clinic vibes are 100% gram-worthy!

Microdermabrasion is an art that the talented Clinical Facialists at Soho Skin Rejuvenation have well and truly mastered. Known to dramatically improve the texture of your skin as well as reinvigorate the skin for optimum resilience and youth, it's a treatment that these skin therapists and facialists swear by. As one of their most popular non-surgical treatments, microdermabrasion guarantees virtually no side effects and strong results. If you are after microdermabrasion or hydra microdermabrasion, choose from the express micro menu if you're short on time, like their most popular Buff and Refine 30-minute facial for $99. Otherwise, the Medispa microdermabrasion menu offers longer and deeper options including their best-selling Let There Be Light 90-minute facial for $350. Soho Skin Rejuvenation are your go-to northside skin experts.

https://www.instagram.com/p/By6U6Sig9V0/

It's all in the name; Herstellen is Dutch for restoring, repairing, recuperating and recovering, all key terms we wish upon our skin and can be done with a microdermabrasion treatment! A micro' treatment at Herstellen Clinic's uses the traditional techniques of a granular, powerful solution combined with gentle suction to effectively remove dead skin cells while naturally stimulating collagen production. The clinic is the brainchild of Dr Justin Perron who wanted to create a sanctuary for men and women to undergo non-surgical treatments with ultimate results. As a plastic surgeon, Dr Perron ensures the best of care while using the latest aesthetic medical technology. Want to explore the best treatments tailored to your skin and desired outcome? Take Herstellen Clinics's online skin diagnostic test. Plus, as a reader of Style Magazines, enjoy a two for one deal on Hydration Facial treatment and LED Light Therapy (two treatments for the price of one at $240). The ideal winter warmer.

https://www.instagram.com/p/BzXTyg7Hbqd/

Craving a summer glow in these cool winter days? Cosmetic Image Clinics and Medispa will have your skin beaming with colour and warmth thanks to their microdermabrasion treatment, also known as Micro-Resurfacing. The treatment takes approximately 30 minutes (hello lunch break glow-up) and is highly recommended for both men and women of all skin types. Surprisingly, it can also be effective on more areas than just the face such as the neck, chest, back, shoulders and upper arms. If you're fresh-faced to treatments such as this, the Cosmetic Image teams are highly-trained and focused on achieving natural-look outcomes. Owned by former TV Medical Journalist Dr Ingrid Tall, each clinic is medically supervised and uses the latest technology. We recently explored their sister-clinic, Aquarius's menu of treatments, delving into their top picks and why they were reigned winners of the 2018 World Luxury Medispa award which you can read about here.
Esteem Medi Spa | Various Locations
Founded by internationally renowned plastic surgeon Dr Terrence Scamp, it's no wonder Esteem Medi Spa is rated one of Queensland's top destinations for rejuvenation. Dr Scamp has been at the forefront (or should we say porefront) of skin and anti-ageing innovations and has combined these techniques with a refreshing, holistic approach to all treatments. When it comes to microdermabrasion treatments at Esteem Medi Spa, the team usually recommend a course of three sessions with four-week intervals for ultimate results, however, a treatment plan will be discussed in detail during your initial consult. If you're a first-timer or after a little refresher, one session will make your skin brighter, firmer and softer! Each microdermabrasion will differ from client to client at Esteem, as treatment plans are customised and unique depending on desired results and treatment areas. With four clinics across South East Queensland including the Gold Coast, Fortitude Valley and Ipswich, an Esteem Dermal Therapist is ready to guide you through the microdermabrasion process and assist you in your skin journey. If your skin is in need of some TLC from the cool days, check out their winter packages.
Liked this? You'll love these! 1. Brisbane's Best Fraxel Treatments And Why You Need Them 2. The 7 Debunked Beauty Myths That Will Leave You Shocked 3. Our Pick Of The Best Cosmetic Tattoo Artists In Brisbane: 2019 Edit