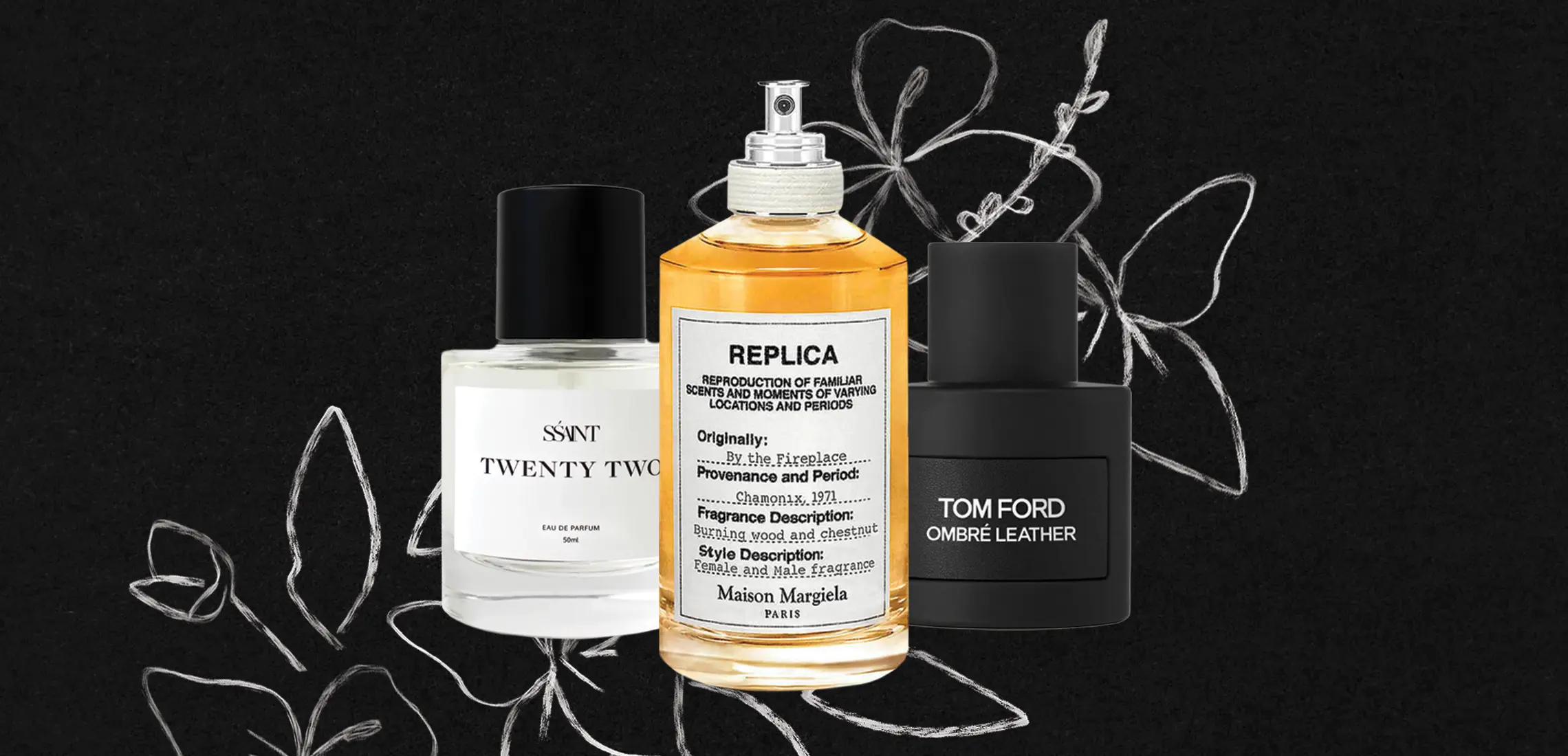 Fresh Air! 8 Fragrances For Cool-Weather Wearing
Freshen up
By Astrid Taemets | 24th March 2022

Fragrance – it's the very first layer of dressing, and the utmost important step in one's beauty regime. And just like your revolving wardrobe of clothes that change from season to season, your perfume choices can, too. 

Whether you're into woody scents or natural notes, it's time to make sense of scents with these seven cooler weather, season-appropriate spritzes. 

This bottle of liquid bliss is a unisex fragrance with notes of cardamom, leather, and sandalwood – a most fitting combination for when the temperatures start to drop. 

​​Evoking a sense of memory, this warm scent blends smoky woods and chestnut together to develop an undeniable feeling of warm nights by the simmering fire. 

Textural, addictive, and totally alluring, this scent captures the beauty of harsh and captivating desert landscapes. A powerful, irresistible fragrance bursting with notes of patchouli, cardamom, jasmine sambac, black leather, and amber. 

Like the smell of air before a storm, this scent brings out the freshness of cool temperatures thanks to its woody foundation and top notes of coriander seed. A staple scent for all occasions this season. 

Take a whiff of this seductive aroma overflowing with a blend of leather, rum, vanilla, and bergamot. The woody scent ideal for anyone after a unisex essence. 

An interpretive essence of the Grandiflora store itself in Sydney's Potts Point, this fragrance is bursting with blooms and notes of nature. Inhale ginger, violet leaves, Tasmanian myrtle, and sense the addiction. 

An ode to the 70s decade, this sweet and spicy concoction bursts with the unpredictability of pink pepper and cloves, mellowed with peru balsam and woody undertones. 

Take a stroll through a damp, lush forest, where the air is fresh, clean, and cooling upon inhale. Addictively crisp, this scent is anchored by rich woody leather notes, with pops of fig, bergamot, and violet.

Love these scents? Take a whiff of four surprising winter fragrances here.