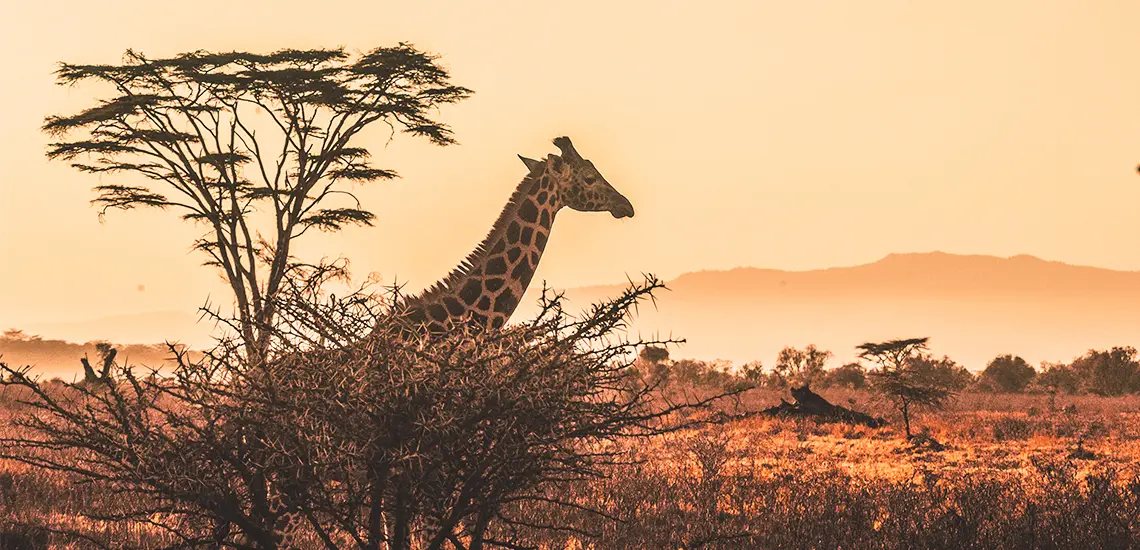 Why Africa Should Be Your Next Holiday Destination Hit List
Hakuna matata.
By Guest Styler | 21st May 2019

Planning your next holiday and unsure of where to go? Forget Europe, forget Asia- it's time to put Africa on your radar. Africa is an untouched gem, full of diverse cultures, majestic wildlife and magnificent scenery. With 54 countries to choose from, it can be quite daunting to decide where to go, so we have created a list of the best places to visit for your first trip to Africa!
Egypt
Did you even come to Africa if you didn't see Egypt? This ancient country is home to the famous Pyramids of Giza, one of the Seven Wonders of the World. Step past the protective Sphinx and get your history buff on as you learn about the pharaohs of ancient Egypt with these awe-inspiring mega-structures.
While Egypt is rife with historic sites and rich cultural heritage, sometimes all that knowledge can seem daunting. If you want something a little laid-back and tranquil, Aswan is the place to go. Here, the river is wide and dreamy, with Iris blue waters and white-sailed feluccas floating by. Take a stroll in Elephantine Island and explore the streets of the Nubian villages. Or if you're feeling lazy, sip on bottomless cups of tea in one of the riverboat restaurants and let life sail by.
Morocco
With the famous Marrakech medina markets, Morocco is truly a Mecca of African-Arab culture. The bustling market is arguably the largest in Africa, spanning a staggering 19km of souqs! The city is also rich in history and culture, with several attractions such as the Saadian Tombs and El Badi Palace to visit.
Let out your inner discoverer and visit Oudaias Kasbah in Rabat, a historic citadel known for its whitewashed houses, which give us major Santorini vibes. Each house is painted white, with pale blue strips at the bottom, and colourful, royal blue doors. Along with stunning oceanic views from the Plateforme du Semaphore, this quaint district is the perfect place to explore. The area is quiet with few tourists so you can keep this hidden gem a secret close to your heart.
Kenya and Tanzania
This dynamic duo is often paired up for travellers because of the Great Migration. It's a literal circle of life as this majestic event sees 2 million wildebeest, zebra and gazelle migrate from the Masai Mara in Kenya to the Serengeti in Tanzania, and then back again. The best times to view this spectacular occasion is between January and March, and July and September. But worry not if you can't make it, you can go on epic safaris at both the Serengeti National Park in Tanzania and the Masai Mara National Reserve in Kenya.
Zimbabwe
This secret treasure is home to beautiful bushland and breathtaking escapes. Sing in the rain at Victoria Falls, one of the Seven Natural Wonders of the World. Also known as 'The Smoke That Thunders' for its iconic spray of water, this waterfall is a go-to tourist spot located between Zambia and Zimbabwe. You can also kayak, fish, go on guided walking safaris and if you're brave enough, bungee jump!
Zimbabwe is also famed for their national parks, and Mana Pools will not disappoint. Immerse yourself in the magic of nature as this park is truly surrounded by it, and it's guaranteed that you will have a close encounter with elephants, hippos, crocs, and zebras! And, you're allowed to walk on foot without a guide!
South Africa
South Africa has become a fave tourist destination over the last few years, and while Johannesburg and Cape Town remain crowd favourites, we chose the more underground pearls. Rent out a car and drive along the picturesque Garden Route, a stretch along the south-eastern coast of South Africa. This scenic cruise gets its name from the range of flora littering the cliffs, and the many lagoons strewn along the coast. You can stop and check the views out from Knysna, Plettenberg Bay and Nature's Valley.
Hang out with the ellies at Addo Elephant National Park in the Eastern Cape! The elephant residents of this park are a special kind with their brownish skin colour due to the red soil found in the region. You can also find ostriches, antelopes and warthogs in the park.
Liked this? You'll love these! 1. Our Round Up Of Top Ten AirBnb Stays In Australia
 2. Your Ultimate NYC Travel Guide 3. You Need To Visit Around Brisbane And Beyond