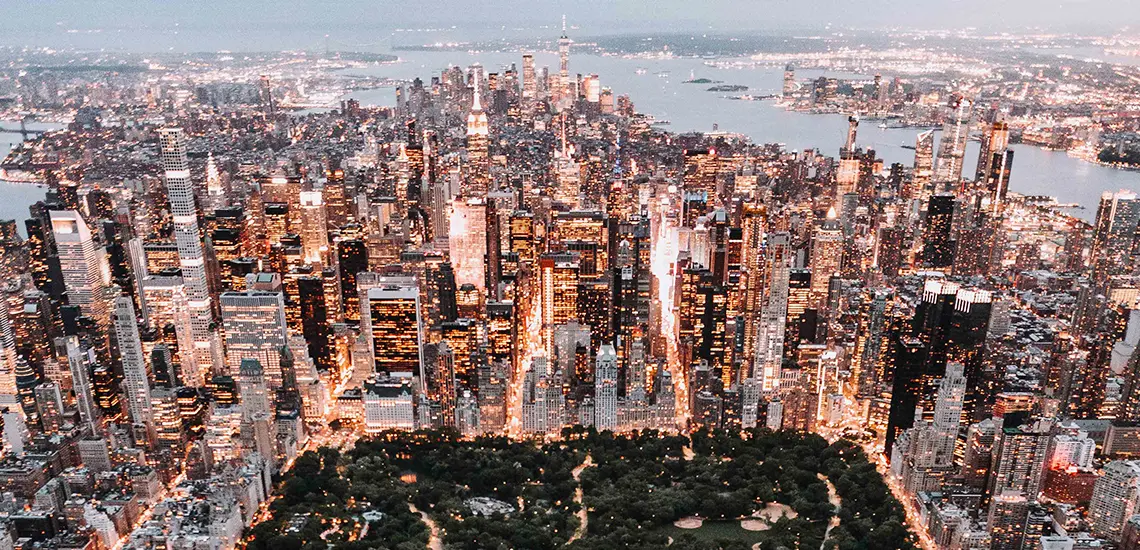 Your Ultimate NYC Travel Guide
Concrete jungle!
By Guest Styler | 11th December 2019

It's one of the world's most iconic cities for its landscape, arts, fashion, food and culture. When it comes down to it, there really isn't anywhere else like New York City. I made my way to the Big Apple in November of 2015, ticking off a long-standing item on my bucket list. Although my list of must-see places and top tips could go on for a mile, I've managed to narrow it down. If you've got your sights set for NYC, check out all the hidden gems I discovered, as well as some first-hand advice on how to navigate this enchanting city.
Broadway Baby
If you're a theatre fanatic like me, you've probably been waiting your entire life to see a production on a Broadway stage and, I can tell you, they live up to the hype! During my time in NYC, I managed to get to a fair few shows and the calibre of performance and production is undeniable. If you're planning a trip to Broadway, my absolute top tip would be to download the Today Tix App before you go! After attempting to book tickets for a play in advance, here in Aus and running into a multitude of problems, a friend recommended this app for when I arrived in The States. The results: better seats at a cheaper price! With the app, you can score tickets from a month out all the way up to the night before. Book and pay through the app and a representative will meet you outside the theatre with your tickets. All that's left to do is jazz-hand your way to the show!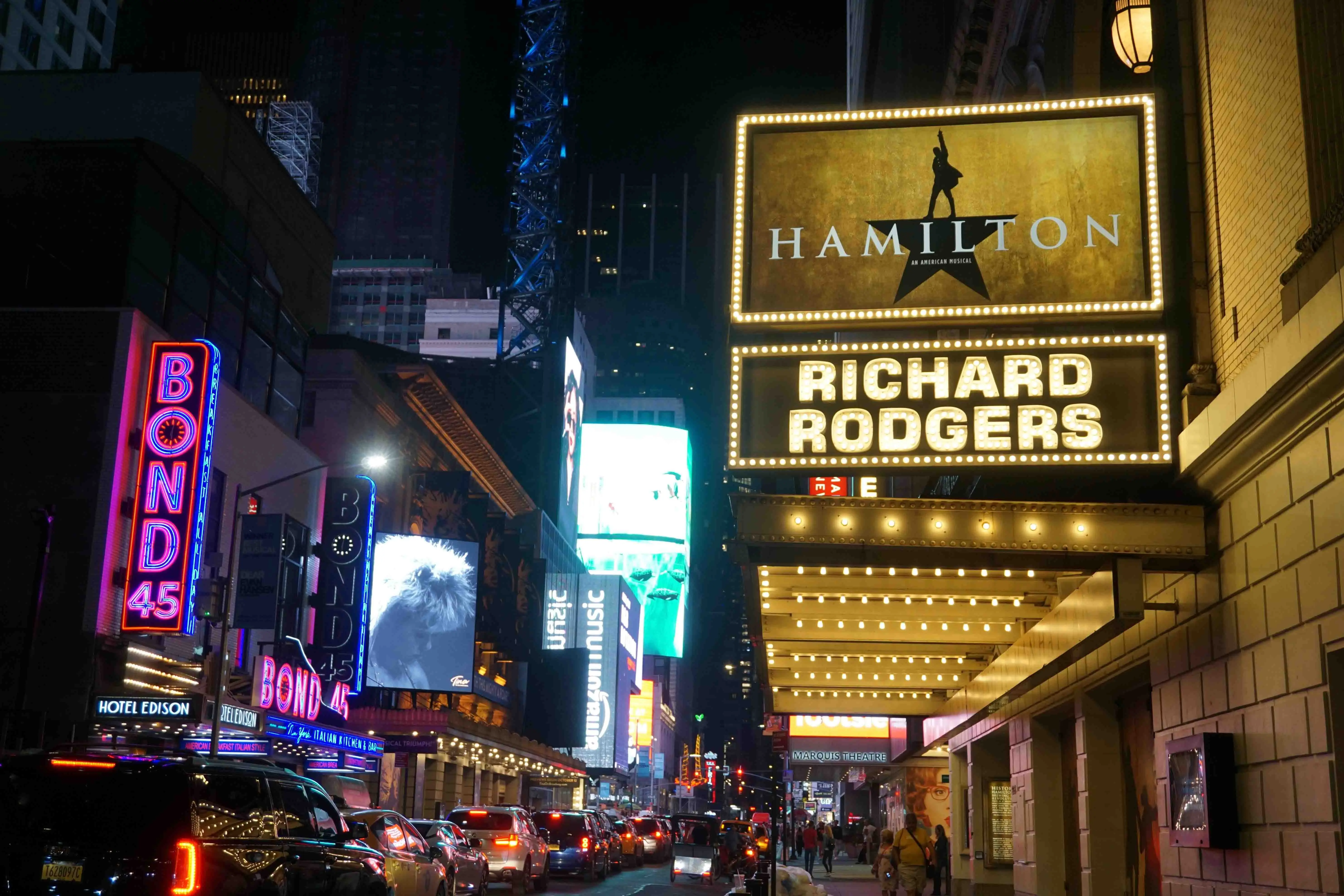 High Tea at The Plaza Hotel & The Plaza Shops
One of the more boujee escapes of my trip, I loved stopping by the iconic Plaza Hotel for an afternoon high tea. Nestled in the opulent Palm Court, there's no ignoring the majesty of this historic building. Ceiling high palm trees, custom cane furnishings and the signature soaring glass dome offer much for the eye to see. The afternoon tea menu features delicious and delicate pastries, sandwiches and savouries, lovingly crafted by some of the finest chefs. Stopping by The Plaza Shops is a must while you're there. I did most of my souvenir and gift shopping in these boutiques as I loved the New York memorabilia as they had a bit more of a sophisticated edge than the typical keyrings and t-shirts.
Catbird NYC
I discovered this brand on a day out in Williamsburg and have loved following them ever since. Established in 2004, Catbird showcases a range of stunningly, handcrafted jewellery, both from their own line as well as designers from around the world. Their jewellery line is made in the Catbird Brooklyn studio with recycled or fair-trade gold, and all gems and diamonds are conflict-free. In addition to their beautiful curated jewellery line, they also stock homewares and beauty products. Although my travel budget didn't allow for a necklace or ring, I couldn't go back home without a little something, something from this gorgeous store. I landed on their Ghost Rose soy travel candle. This guy combines some of my favourite scents; English rose, champagne, and peony. The sparkling scent will forever signify New York to me.
Dough Doughnuts
A very welcome delicious discovery I made was the doughy-goodness of this Brooklyn- based pit-stop. Dough's donuts are handmade and prepared in small batches throughout the day to ensure freshness. With signature flavours inspired by Latin America, such as hibiscus, chocolate chipotle and passionfruit, these guys are distinctive, colourful and full of flavour. If you have a sweet tooth, this is a must!
Top of The Rock
Visiting an observatory is one of those typical tourist things we all have on our checklist, and with a skyline like New York's, it's a must-do. Now, most people gravitate towards the Empire State Building for the birds-eye view, however my advice to NYC travellers would be to swap it out for Rockefeller Centre. The Top of the Rock Observation deck is 70 floors up and with the clear barriers, you'll get a better view (and better photos) completely unobstructed. There are also indoor viewing rooms a few floors down to safeguard against bad weather!
Jack's Wife Freda
This café puts to bed the rumours that America can't make a good coffee! Not only can they make a mean latte but their menu has a long list of delicious offerings. This is a must go-to brunch spot while you're in NYC. Named after the owner's grandparents to honour their immigrant love story, the menu at Jack's Wife Freda is filled with worldwide flavours including tastes of Israel and South Africa as well as some American classics. With a focus on atmosphere and quality, this place epitomises no-fuss, full of flavour comfort food. There are three locations across New York, I stopped by their West Village spot, and I'm eager to check out their Soho and Chelsea destinations on my next visit to NYC.
Century 21
As one of the major fashion capitals of the world, it's hard not to indulge in some retail therapy while you're in the Big Apple. For those looking for a steal, Century 21 is your answer. This multi-level department store features heavily discounted designer fashion and accessories and the range is incredible, with a breadth of brands, sizes and styles, the shopaholics amongst us won't be disappointed.