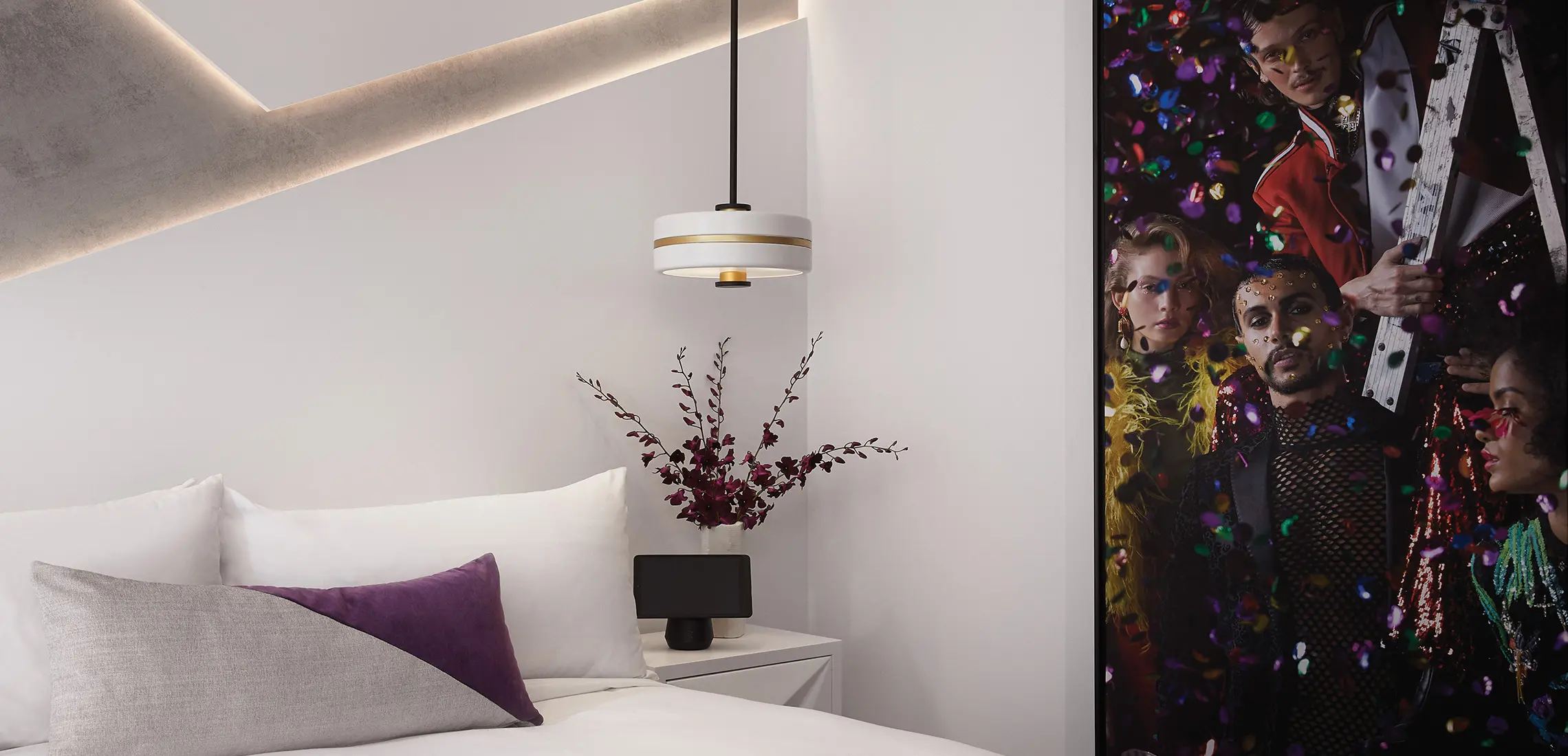 X Marks The Spot Of The Valley's Newest Luxury Hotel
The ultimate luxury staycation
By Dinushka Gunasekara | 22nd March 2021

If your eyes have wandered to the sky lately, you would've noticed slick new digs towering over The Valley's bustling Brunswick Street. Need a name for the face? Let us introduce you to Hotel X.

Fashioned in the heart of The Valley, Hotel X's distinctive design features and premium facilities celebrate the iconic Brisbane neighbourhood through ultra-cool art, avant-garde lighting, and exceptional views of the cityscape. The white geometric façade will be unmissable at night with a first-of-its-kind custom lighting system, playing on the hub's artistic candour and eccentricity. It's a home for the unexpected – a place for all things decadent and wild.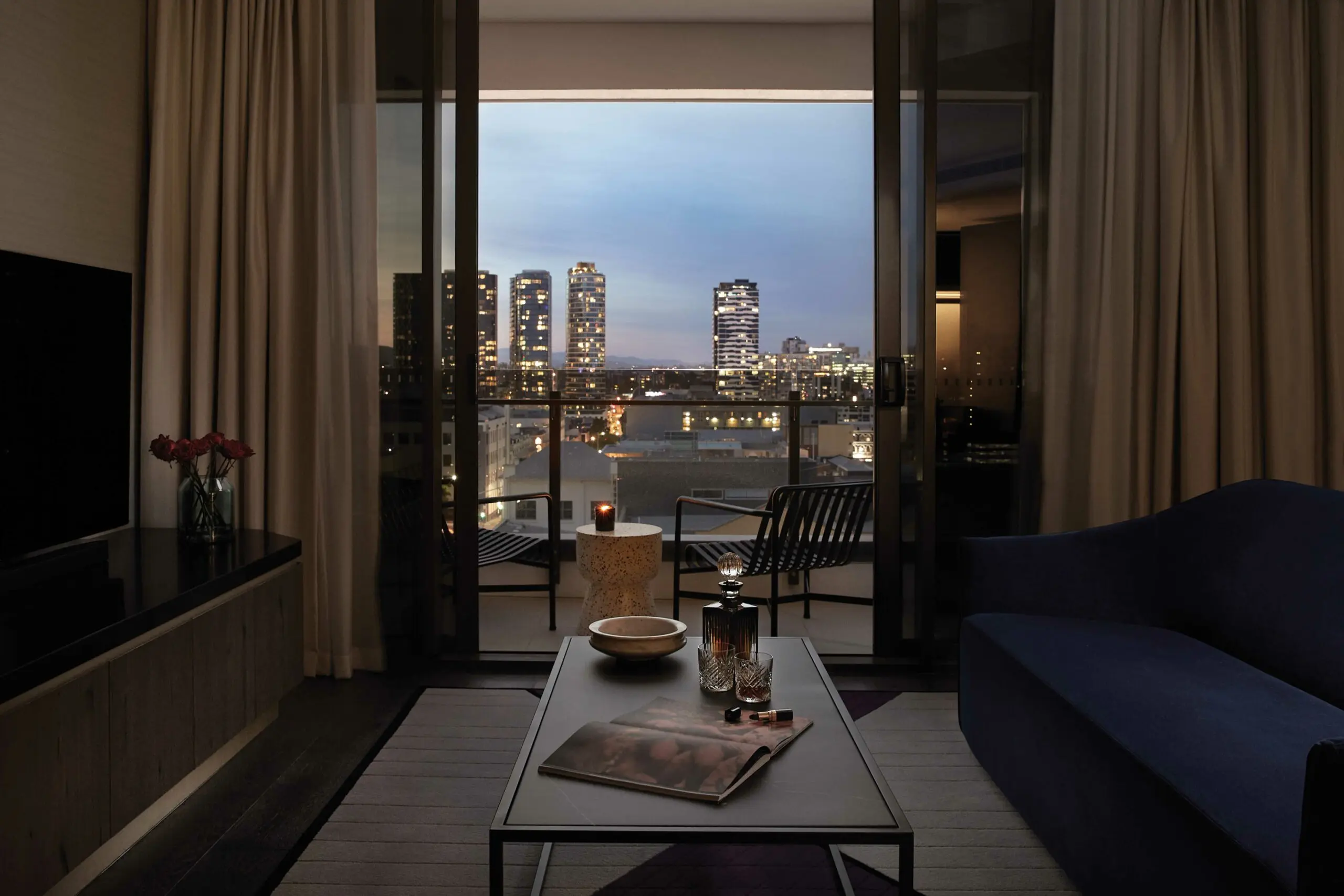 Providing an extraordinary cocktail of 24/7 stay and play just minutes from the bars at Howard Smith Wharves and the boutiques of James Street, luxury meets experience here. Indulge in a sophisticated room or suite with all the decadent extras to choose from, including a boutique mini bar and 24/7 room service. Whet your appetite at the aperitivo bar, dine at the deliciously new French bistro, Bisou Bisou, or sweat it out in the 24-hour gymnasium that makes even working out feel luxe. Hotel X truly has it all!