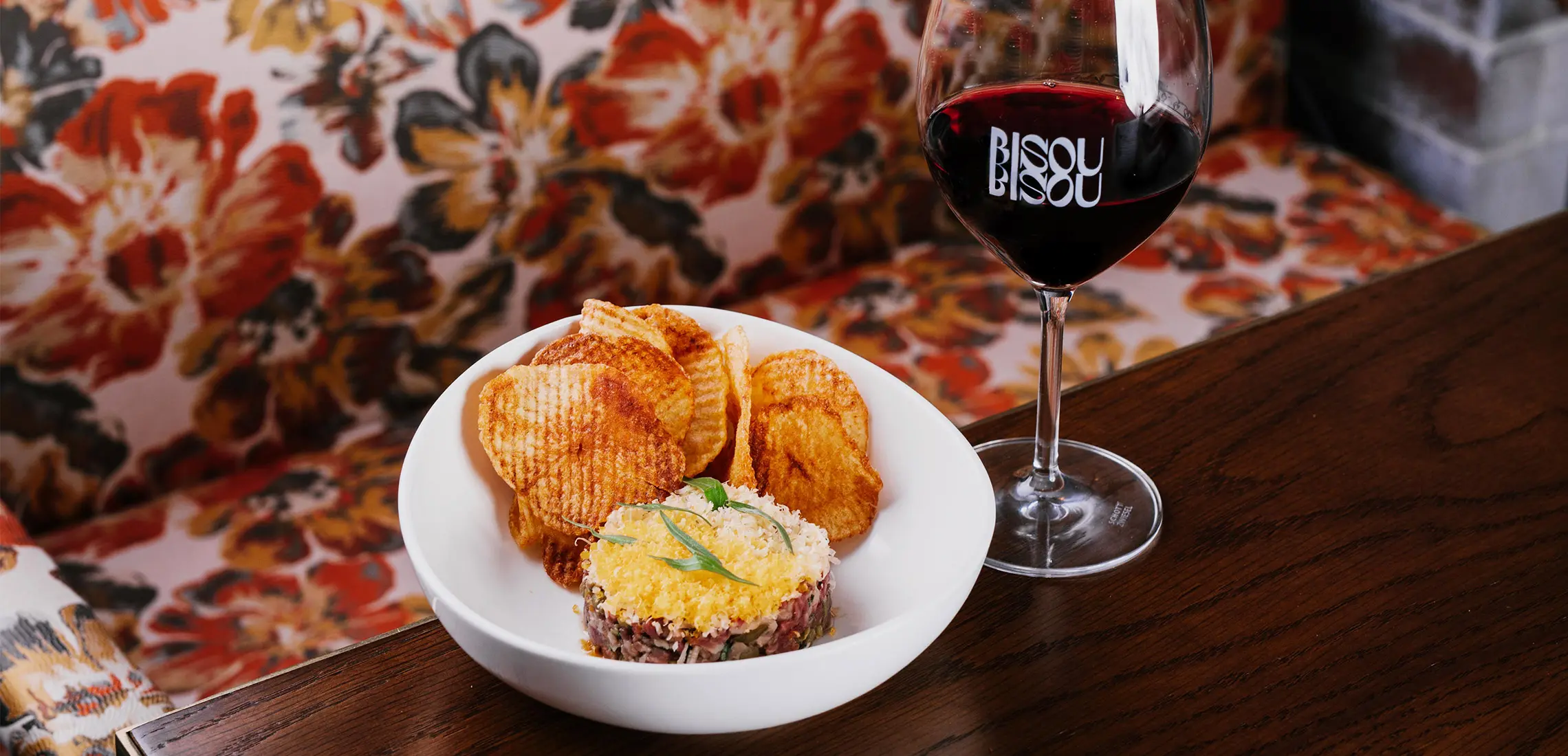 BNE's New French Dining Destination
The palate of Paris
By Dinushka Gunasekara | 9th February 2021

Oh là là! Brisbane will now always have Paris with the new dining destination from the gastronomic geniuses behind Donna Chang, Boom Boom Room Izakaya, and Blackbird Bar & Grill. If you want a French experience that's a gazillion times better than Emily in Paris, say 'oui' to Bisou Bisou.

French for 'kiss kiss', Bisou Bisou is Ghanem Group's latest creation that will call the ground floor of The Valley's luxurious new Hotel X home. As a modern take on the comforting flavours of a French style brasserie, the delectable menu has been carefully curated with the warmer Queensland palate in mind, so you can savour the frivolous flavours of a Parisian holiday without patting every pocket down in an attempt to find your passport.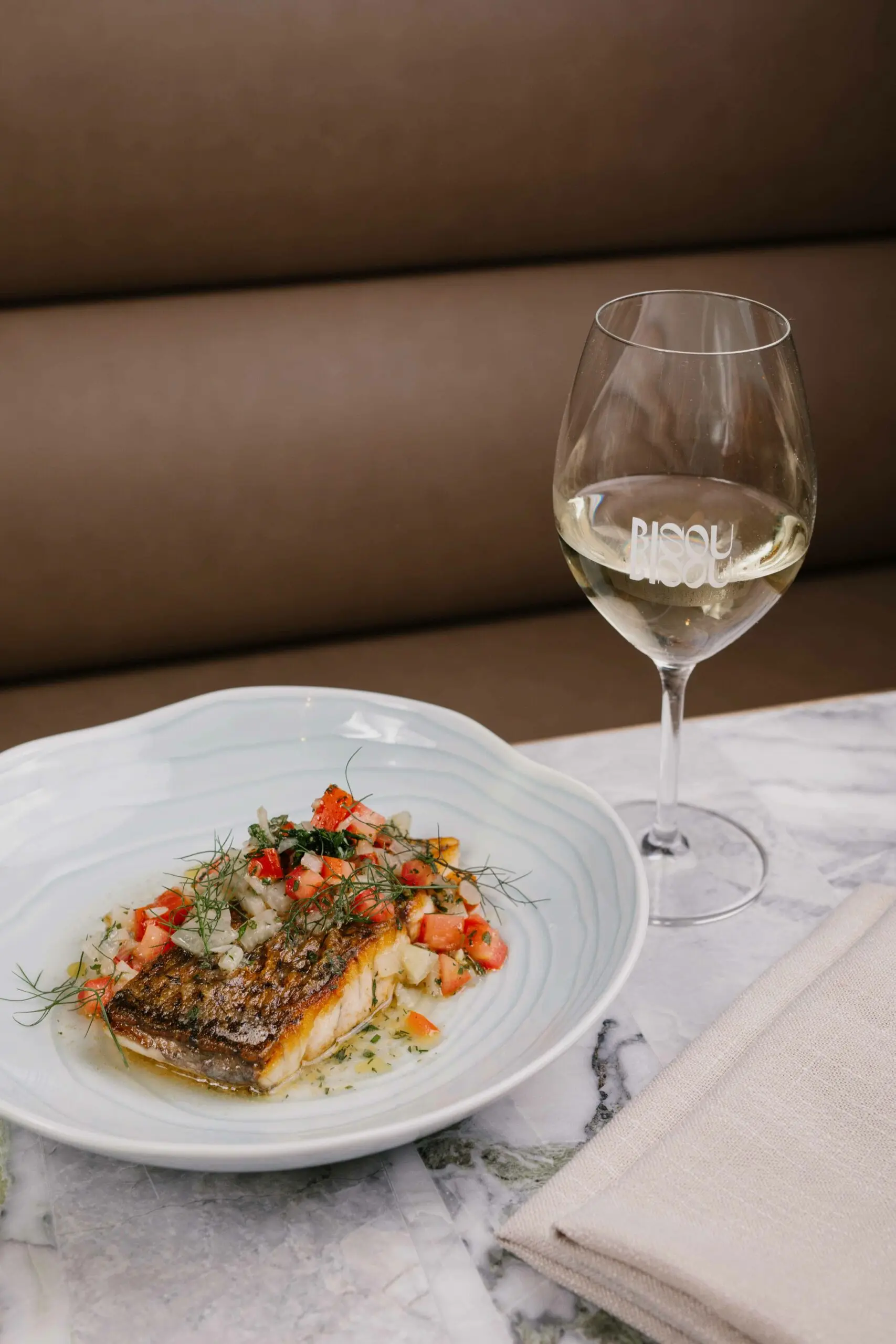 With the dream team of Head Chef Anthony Donaldson (who's taken flight from Blackbird Bar & Grill) and Executive Chef Jack Nicolson, the menu has been filled with that certain je ne sais quoi. There's the classic seafood bouillabaisse with a saffron rouille, a whole roasted free-range chicken and confit duck with a suckling pork cassoulet, a range of delicious hors d'oeuvres, and an oyster and caviar bar. Feast your eyes on the freestanding rotisserie, and it would be blasphemous to leave without trying the hero dish, the Pomme Aligot – a silky potato puree, laden with melted Alpine cheeses originating from the Midi Pyrenees in the South of France. Of course, that's not all the cheese on offer – there's even cheese on wheels with the fromage trolley!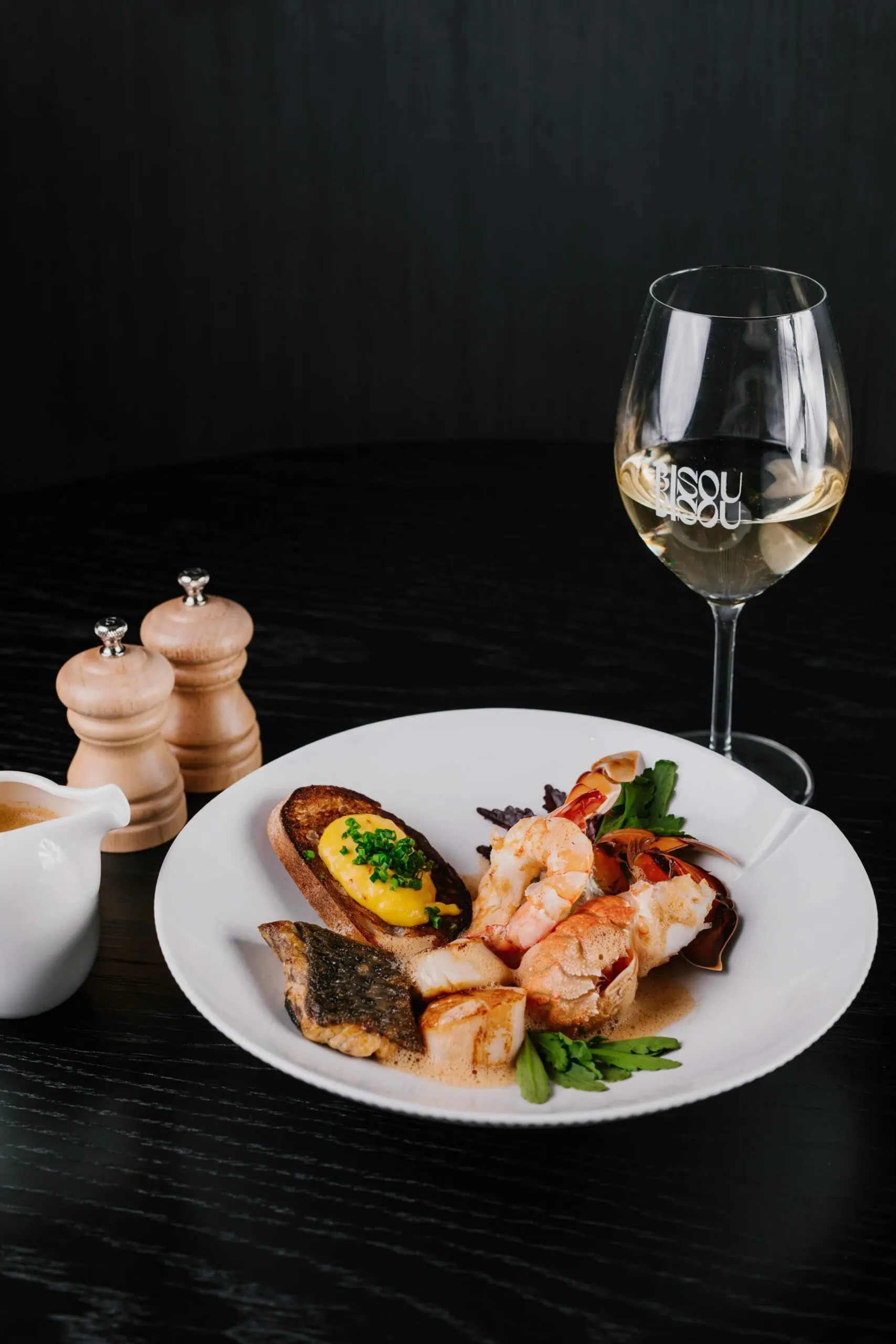 Plus, it's France where they have wine for breakfast, so you best believe the wine menu is a doozy.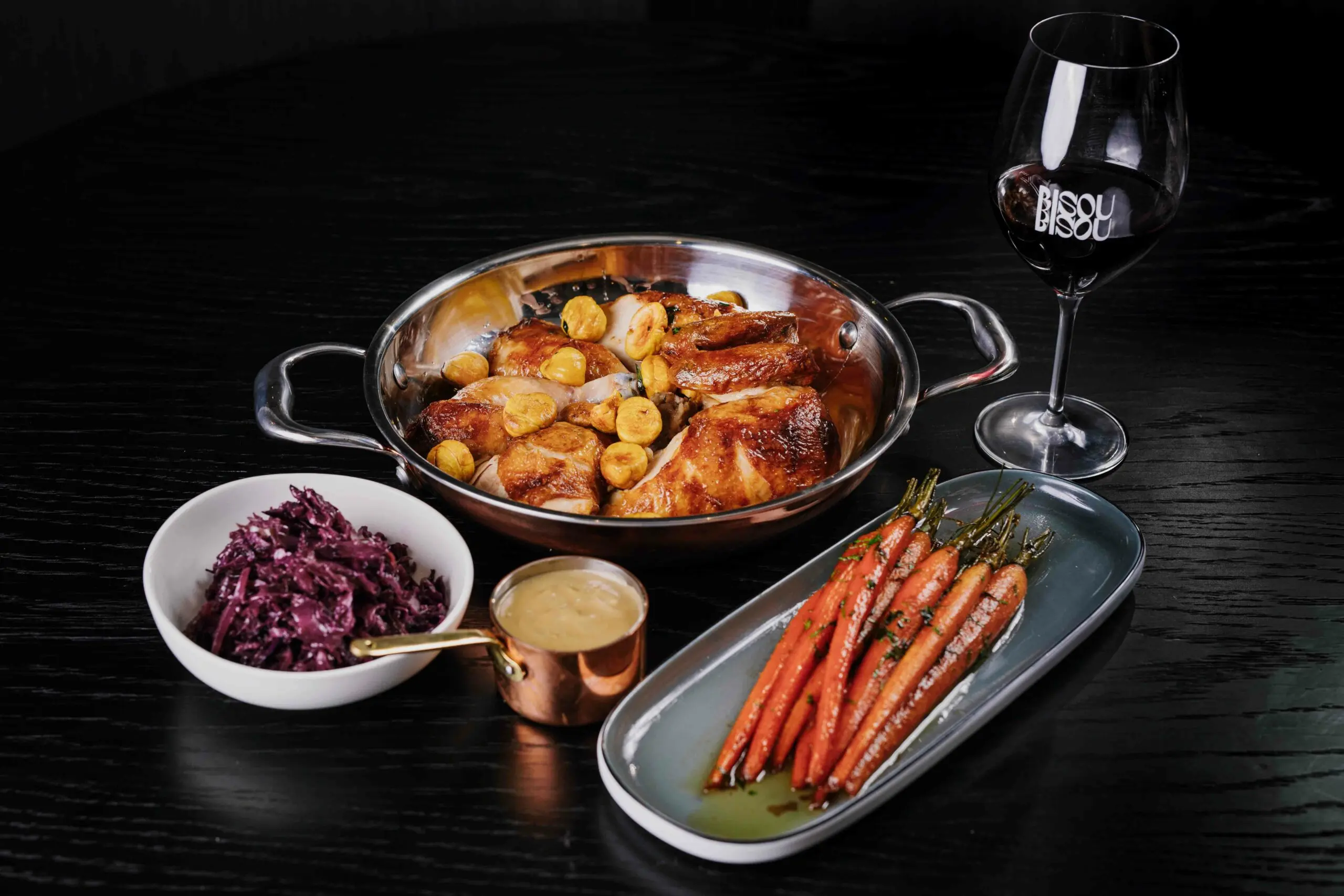 "Bisou Bisou's quintessential French design takes guests on a journey through the streets of Paris," says Ghanem Group Director, Nehme Ghanem. "Whether you lose yourself in the Aperitivo bar or immerse in the restaurant and its dedicated function space, Bisou Bisou boasts intimacy in its white-washed brick interior, sweeping antique mirrors, warm textures, and moody atmosphere – French is the language of love after all."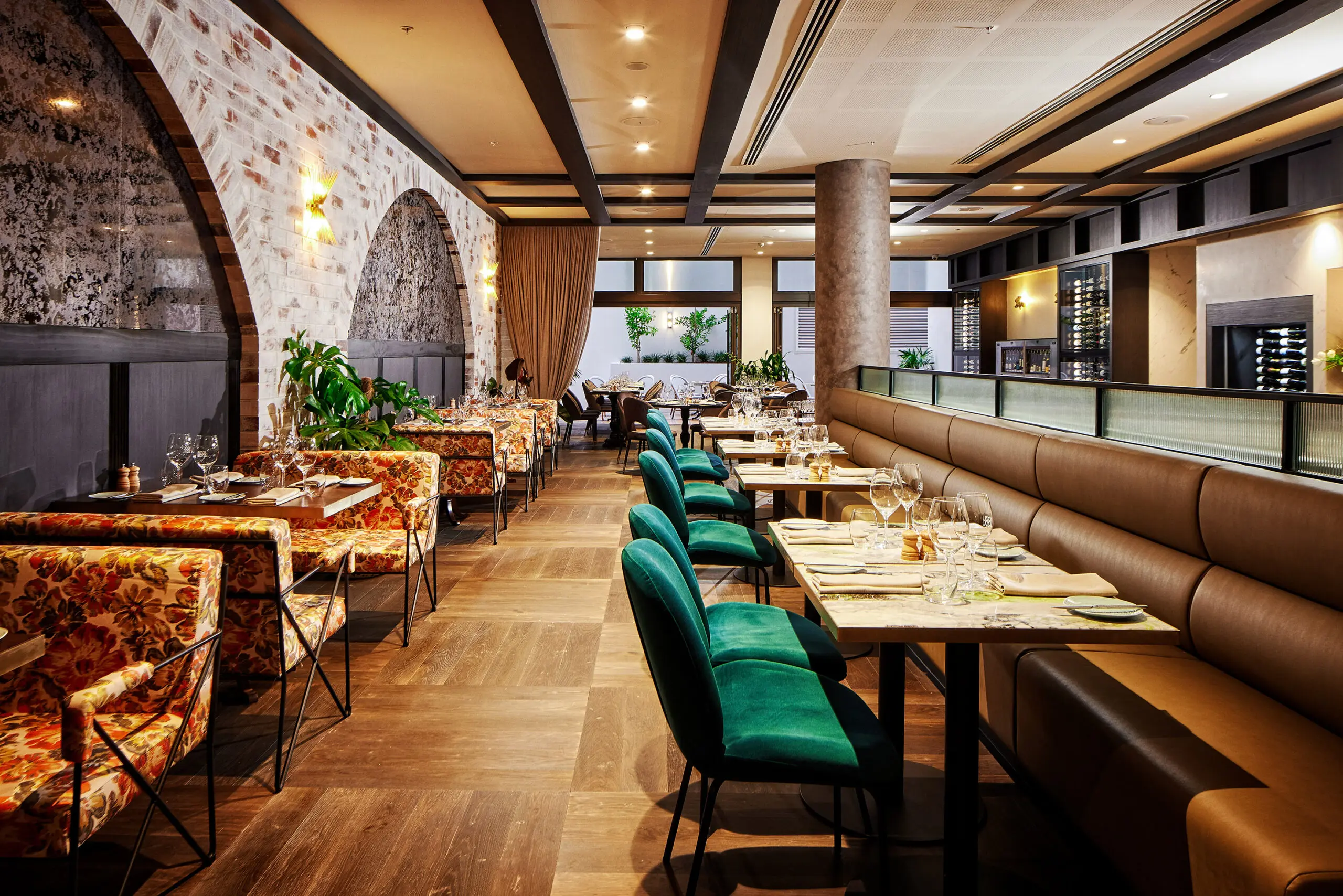 Bisou Bisou opens on February 22. We have a very exciting announcement with Bisou Bisou coming soon, so make sure you stay updated by following our Instagram and Facebook or signing up for our newsletter.