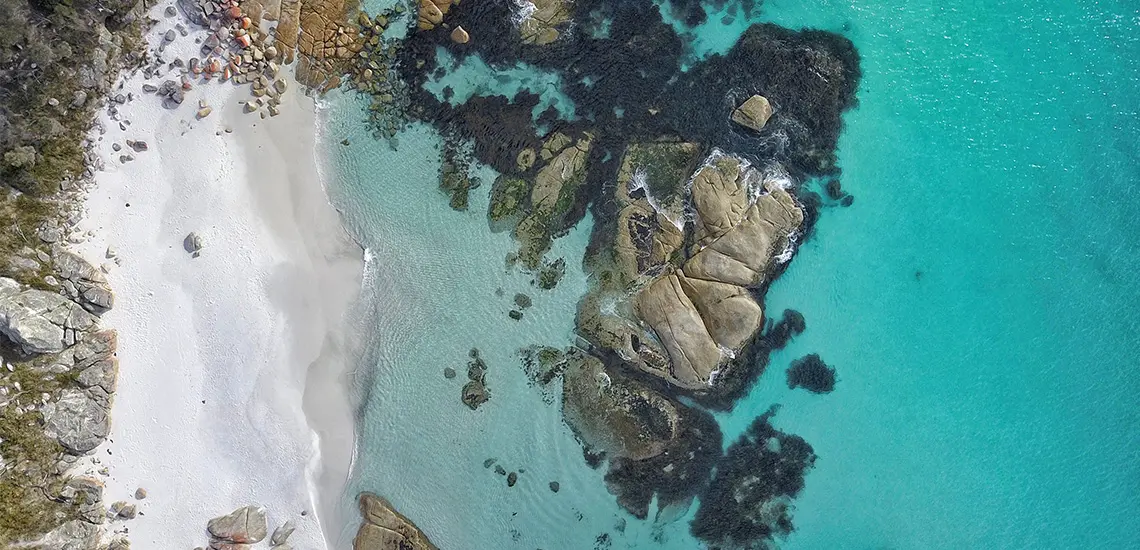 Salty Toes And Sun-Kissed Skin: The Most Beautiful Destinations In Australia
We've just mapped out your next road trip.
By Guest Styler | 20th December 2018

We live in the most beautiful place in the world, yet people are often travelling abroad, seeking adventure elsewhere. Of course, there are incredible destinations sprawled across the globe. But before you take your next adventure overseas, make sure you stop and smell the roses because the beauty truly isn't far off from where we are right now.

Aussie couple and nomadic duo Monique and Jasper, also known as @SaltyTravellers have been travelling Australia for over 18 months now. Leaving their jobs in Noosa and following their hearts, they have never looked back. Wherever the sea takes them, is where they will go. On their travels, they also brought along their fluffy Cavoodle named Bowie. The ultimate travel buddy, proving to have quite a life! (We love him!)

Creativity, passion and ample experience ooze its way through the lens, and we can hardly fathom how gorgeous these locations are. We were lucky enough to chat with Monique and Jasper about their travels and they've rounded up their top six favourite places! So get a pen and paper out – you're going to want to jot these down.
Broome's Cable Beach, WA
Before you ask if this is real life we want to assure that this is REAL LIFE. Located in Western Australia, sandy terrains, seashells and salty toes run along the coastline. Meeting with the sea and parting with the sun, this shot has completely captured the ultimate mood. Being first on the @SaltyTravellers list, they fell in love with everything about this experience. "We love how you can take your 4×4 onto the beach and find the perfect spot along the water's edge to pull out some chairs and enjoy a wine or two!" Expressed Monique. "Plus, we loved getting front row seats to watch the camels stroll past with the sun slowly falling behind the horizon," Jasper added.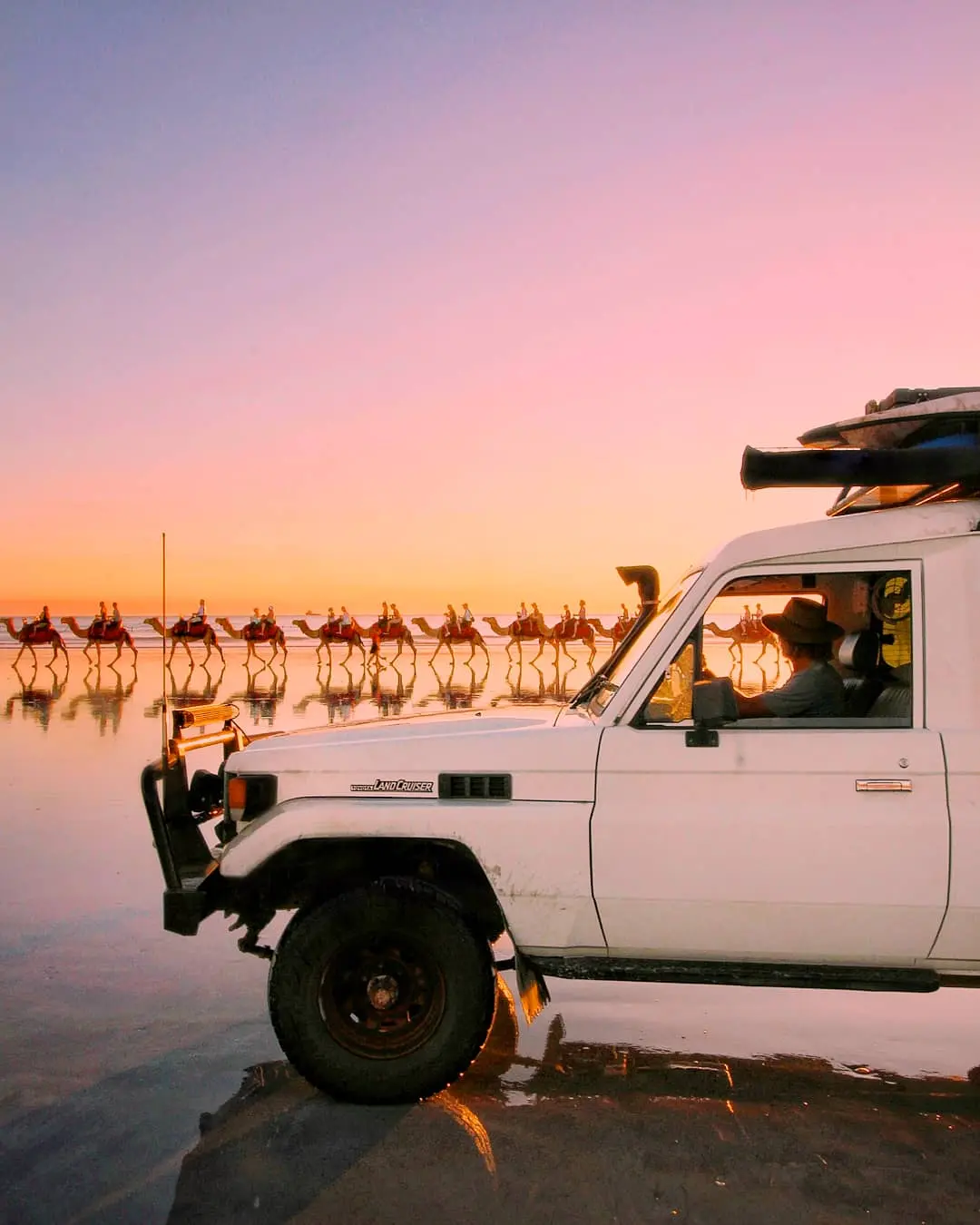 Emma Gorge in El Questro, The Kimberley WA
"This is one of the most picturesque places we have ever visited…".
Next on this list, is another dream-like location. Please keep pinching yourself, because this destination is set to light your soul on fire. The Emma Gorge in El Questro is that waterhole you've always wanted to visit. The aqua, green water that meets the roar, red rocks, makes for the ultimate contrast of beauty. Accompanied by the bright green moss that climbs the ancient walls, and the water that trickles down. Nature, you are too good to us! "One minute we were driving through the dry, dusty country and then the next we walked into a little oasis like this!" Jaspers explains.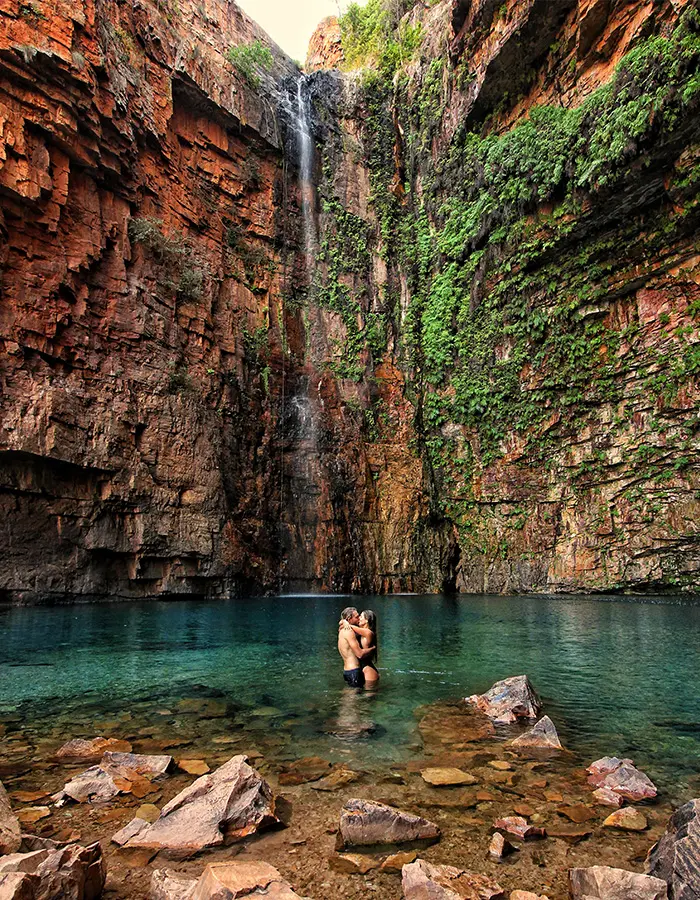 Esperance, WA
Wow, this image has truly left us speechless. And in the most Aussie way possible, we can't help but say it…How bloody good mate?! "There is so much to love about this idyllic part of Western Australia, from snowy white beaches and crystal clear turquoise water. It felt as if we weren't even in Australia anymore! We spent two whole weeks exploring every beach, surfing every break and camping out in Cape Le Grande." Monique enlightened. Dive into the water, feel the refreshing air on your face and put this place on your bucket list already!
"Jasper even had a cute moment with a joey after offering some water on a hot day and received a little 'thank you kiss' in return."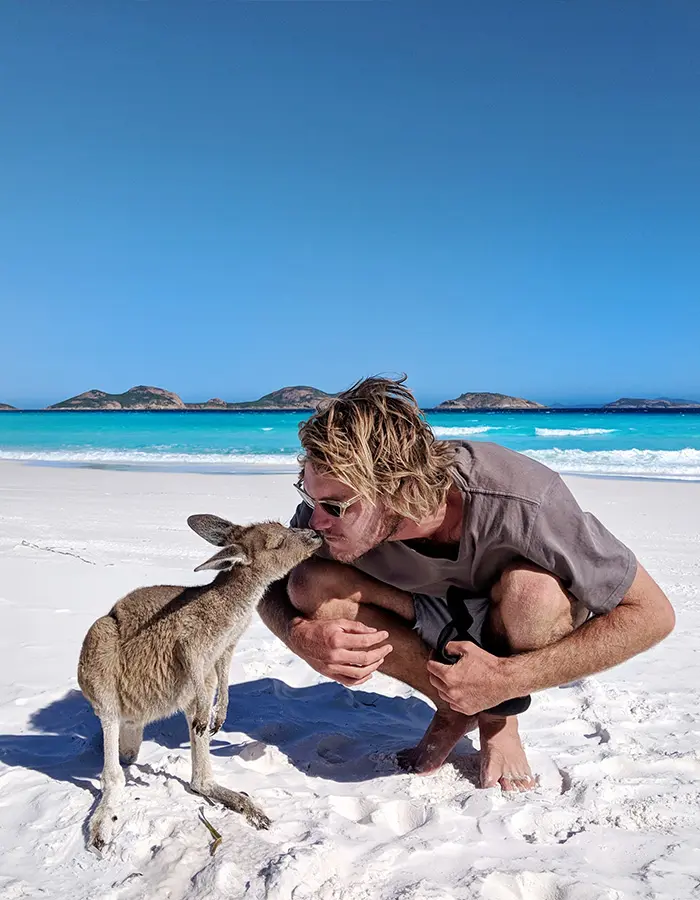 Karinijini National Park, WA
Mind-blowing Karinijini National Park is next on the list. Monique and Jasper spoke so highly about this destination, noting their love for the ancient rock formations, canyons, flowing streams, and fresh water, icy cold waterfalls. The hiking destination is set to blow your expectations out of the water. Literally!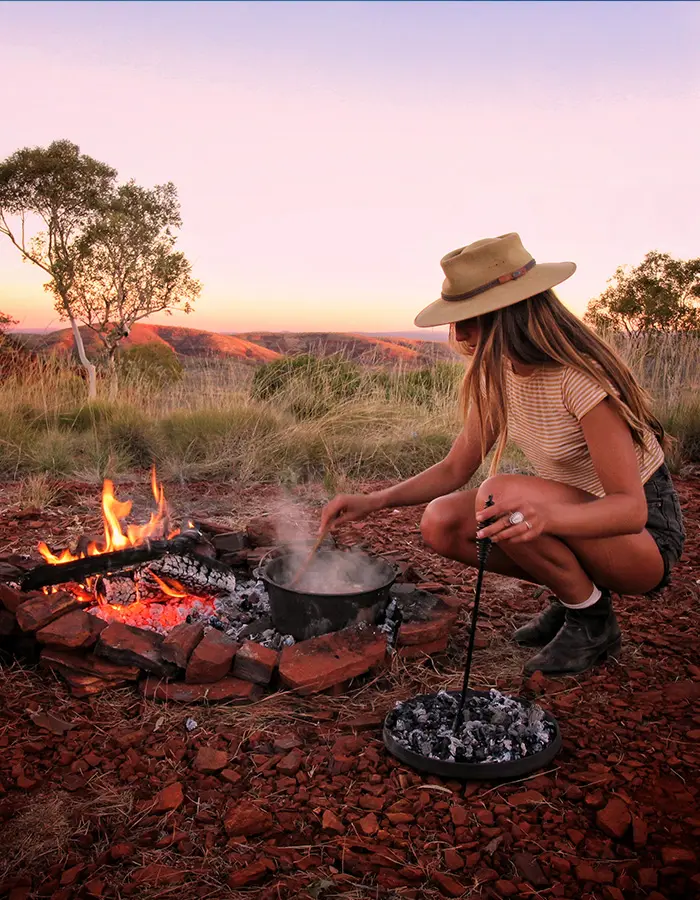 Hutt Lagoon, WA
Holy pink! This place is truly something else, both Jasper and Monique had always assumed places like this would have been edited or photo-shopped (we did too!), because surely this wasn't real? But it wasn't until they pulled up that they realised…nature seriously doesn't get a big enough wrap! This stunning pink colour is a true representation of the intense beauty the Hutt Lagoon holds.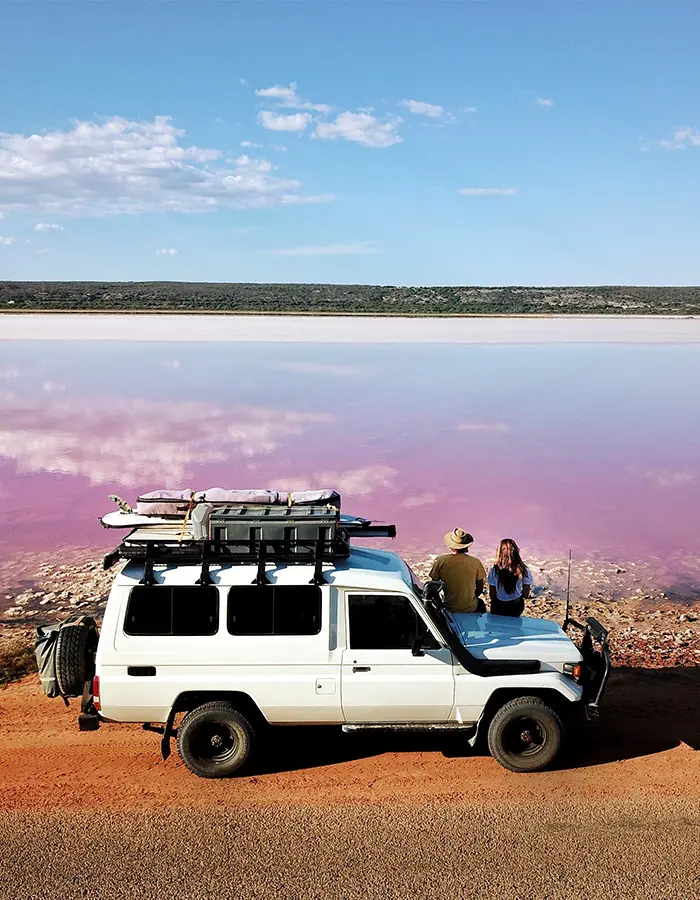 Bay of Fires, Tas
The pair spent Christmas day swimming, catching all their own seafood, sinking back a few bevvies and of course, admiring the incredible views. The beach of all beaches, white sand, met with Crystal clear water. How good?
"Could quite possibly be the best place we have ever spent Christmas (sorry mum!)." Says Monique.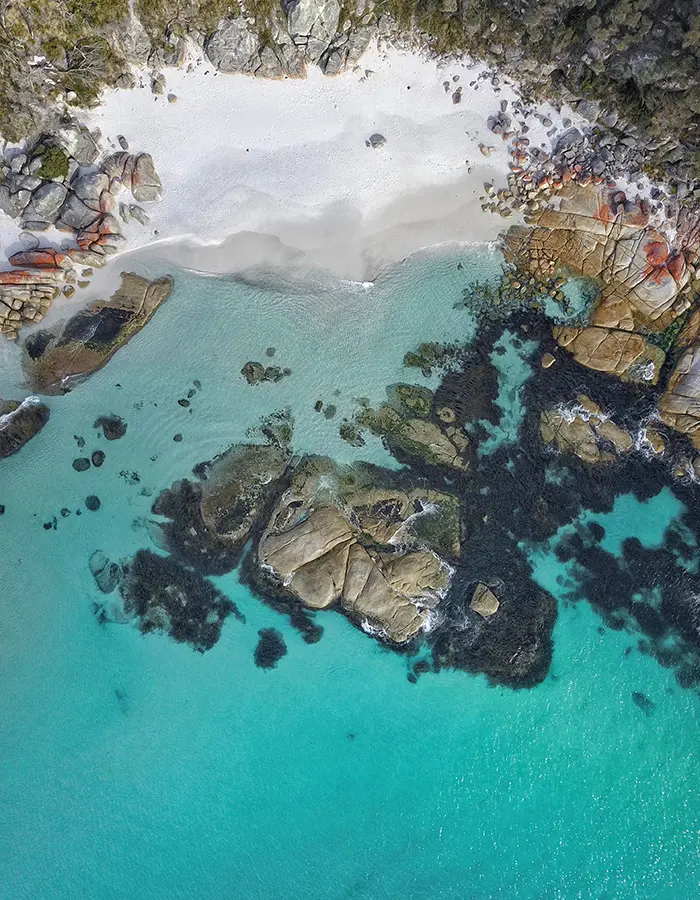 Ningaloo Reef, WA
Then last but not least, we are met with the Ningaloo Reef in Western Australia. This is a stand out destination, representing one of the most untouched reef systems that the couple came across in their travels.
You're able to camp right on the beach here, and with no crowds and perfect weather, it might just be the best camping trip you'll go on. Their days would consist of surfing, spearing and snorkelling.
Adventure, travel, and explore for experiences will also be far better than things! If you love this wrap-up, be sure to check out our articles within the Travel section.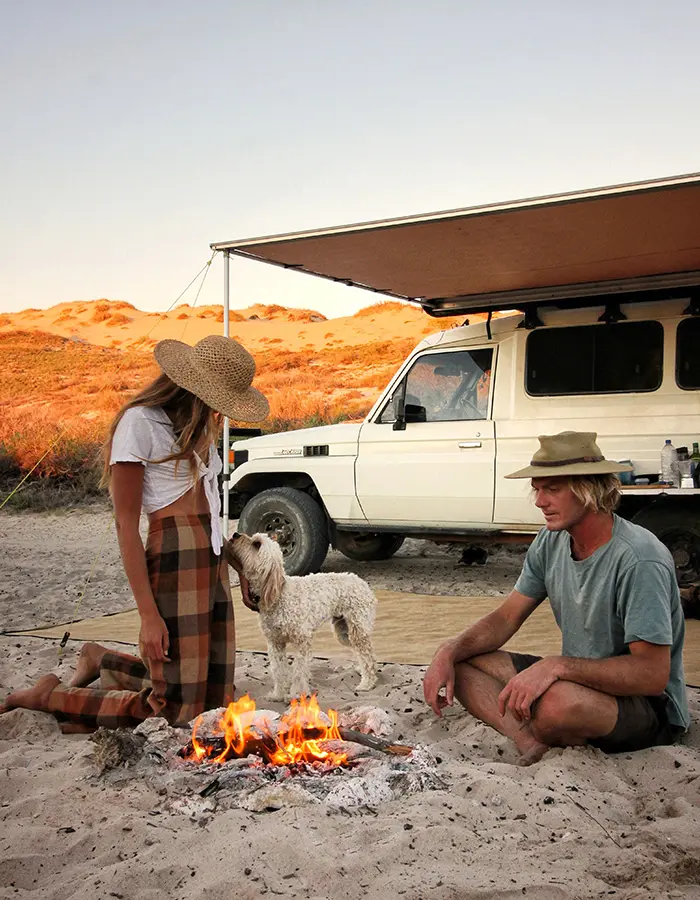 Liked this? You'll love these! 1. The Best Stargazing Spots In Brisbane And Beyond 2. Sky's The Limit! 5 Things To Tick Off Your Summer Bucket List In Brisbane 3. We've Found 5 Of The Most Amazing Resorts In The Maldives