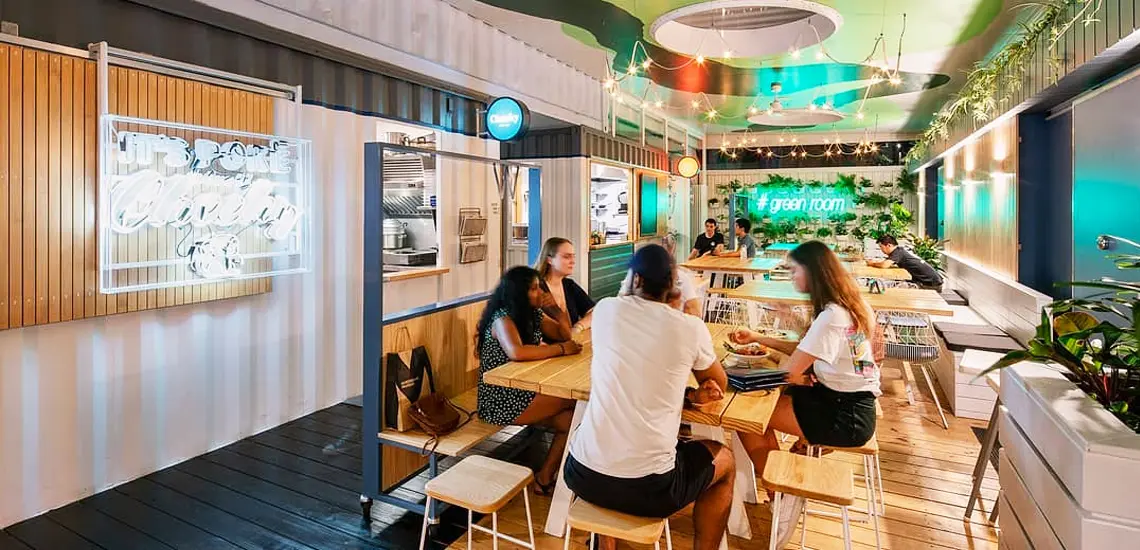 Your Guide To West End: Hot Spots
But first, honey puffs.
By Guest Styler | 2nd January 2020

While you might think you know the ins and outs of one of the most popular south Brisbane suburbs, we're sure there are a few spots you haven't hit up yet. So this year, while you're dancing the Zorba and consuming as many honey puffs as possible at Paniyiri, make a few pit stops, and check out some of our favourite hot spots in the beautiful 4101.

Held in May each year, Paniyiri is the iconic West End festival that celebrates everything Greek, inviting all Brisbanites to experience the beautiful Greek culture. Coming to Musgrave Park and The Greek Club this May 18 and 19, you can expect to taste honey puffs, haloumi, and Greek coffee, and be entertained by spectacular displays of high kicks, Zorba, plate smashing and grape stomping. Famed Greek chefs David Tsirekas, George Diakomichalis and Dimitris Katrivesis will also be attending, as well as a few special guests from the hit television show, Home and Away.

Covering all your beauty needs from spray tans, facials, and body waxing, to brow styling, manicures and pedicures, Aglo is proud to help you enhance your natural beauty with an affordable price tag. The boutique beauty salon wants every client to feel comfortable and relaxed as soon as they walk through the door, knowing they're in the hands of friendly and passionate staff. Their attention to detail throughout all services, as well as their dedication to utilizing local brands and products, is what sets them apart in the Brisbane beauty industry.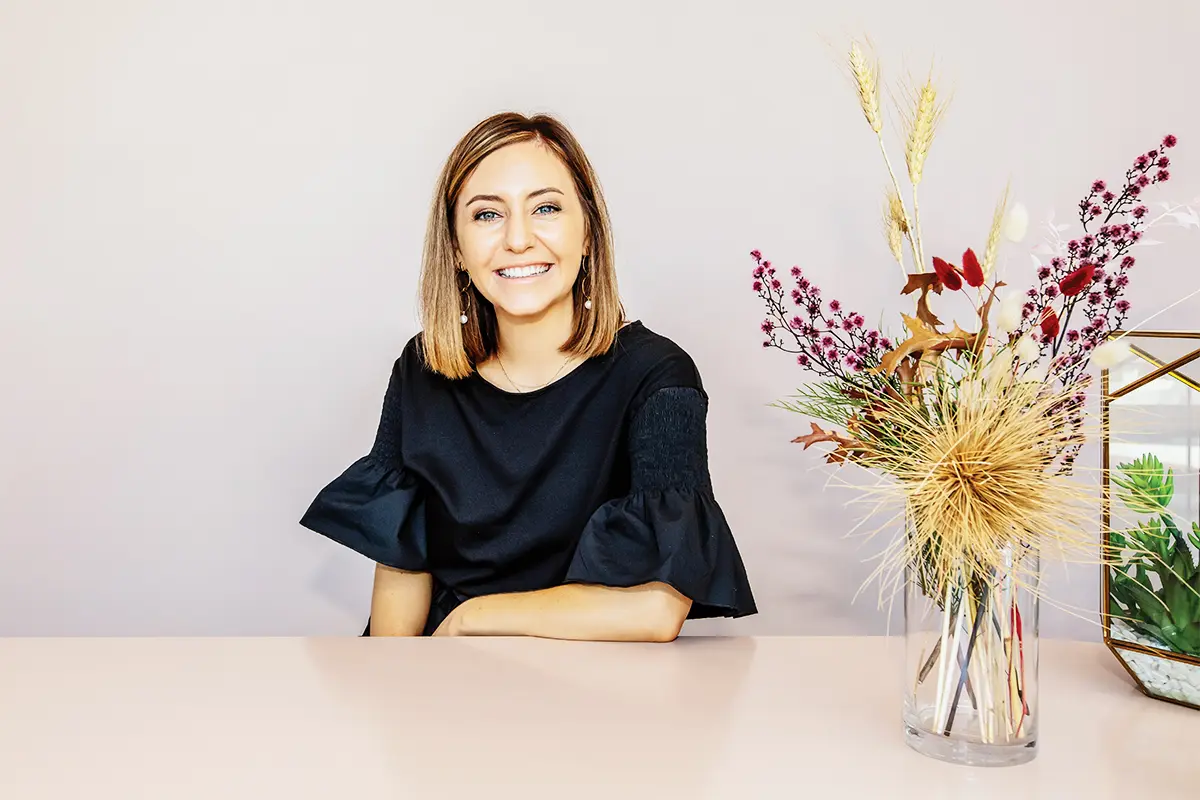 Recently named the 2018 winner of the World Luxury Medispa award, this gorgeous day spa offers the most magnificent treatments that will leave you feeling pampered, rejuvenated and revitalised. Their West End location encompasses both Aquarius Health & Medispa and Cosmetic Image Clinics, offering relaxing treatments such as facials and massages, beauty treatments like waxing, spray tans and makeup application, body treatments featuring the latest exfoliation and body rituals, and cosmetic treatments including injectables, surgical, and non-surgical procedures. Led by Dr Ingrid Tall, an experienced doctor with a strong interest in cosmetic medicine and skin rejuvenation, the team at Aquarius can help you look and feel your best, from the inside, out.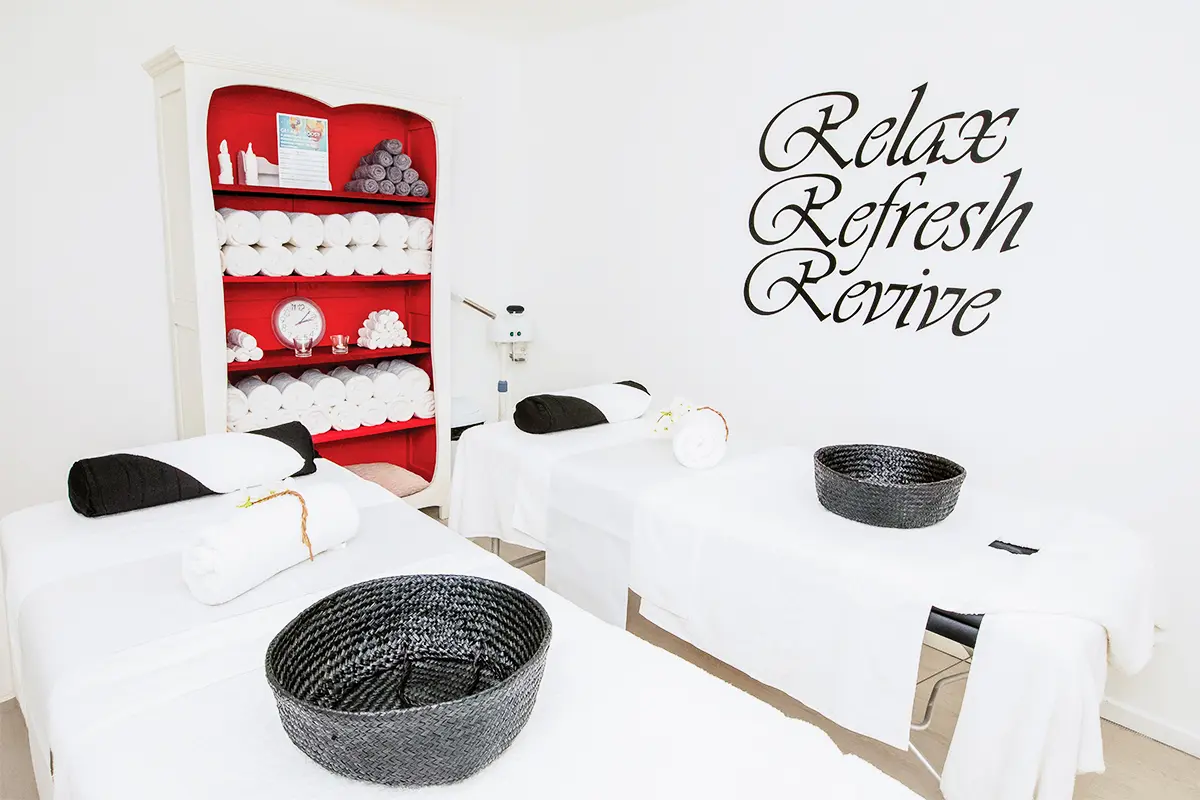 Take your yoga to new heights with Bend & Fly's classes! This yoga studio uses the power of flight to truly relax your muscles and meditate. Plus, aerial yoga is great for spinal health, flexibility, strength, mindfulness and playfulness. The classes are open to anyone, from beginner to expert, and teach you how to master the art of yoga, all while suspended in the air! If that sounds a little adventurous for you, you can always try the slow-paced Restorative Class, where you'll be wrapped in a silk hammock, floating away. Go one-on-one with your personal yoga instructor or grab the girls for a private group booking. Bend & Fly also has other forms to choose from including power yoga, hot yoga, yin yoga, roll and release yoga to relieve tension and restorative yoga. So, you're not short on classes to choose from!
Located in the heart of West End's dining precinct, Chop Chop Changs is the perfect place to experience the exotic flavours of Asia in Brisbane. Featuring an impressive pan-Asian menu, each dish is reminiscent of street food found in temple stalls and hawker markets throughout Asia. Proudly made with fresh local produce, Chop Chop Changs also includes an extensive range of gluten free, dairy free, vegetarian and vegan options, allowing everyone to be immersed in the glorious tastes on offer. Whether you're after a light meal, looking to kick back with a cold beverage, or are ready to indulge in a complete banquet experience, Chop Chop Chang's is sure to delight.
Core9 is based on High Intensity Functional Training, with workouts lasting for just 31 minutes and incorporating kickboxing fundamentals, military training techniques and gymnastic exercises. No session is the same as the last and there's no need to book into a specific time slot. Turn up and train whenever it suits you, never again having an excuse for missing your workout. Your session starts when you arrive, and there's always a personal trainer to guide you through your workout, and to make sure you're making the most of every session. Core9 West End employs personal trainers with extensive backgrounds in the fitness industry, and is proud to have their members' best interests at the heart of what they do. Your fitness journey awaits.
Our favourite modern gin house has recently launched their brand new menu, which is completely coeliac friendly. They're changing the game when it comes to eating out, with the ability to cater any item on their menu to the needs of almost any dietary requirement. The menu features dishes to share, cheese and mezze boards, large plates, side dishes, sweet treats and so much more, and even includes a late night menu, for those midnight cravings during a big night out. Leave your menu envy worries at home – Covent Garden has you covered.
The team of experts at David Murry Salon will have you leaving your appointment looking good and feeling enthusiastic about the future plan they have in place for your hair. The core team at DMS have been working with each other for over four years, and enjoy offering a premium service that is focused on building an authentic relationship with every client. Each appointment begins with an in depth consultation to ensure your hair goals are not only achievable, but suit the level of maintenance in which you are prepared for. Colour duo Scott and Emma are all about condition before colour. Maintaining the health of their guests' hair is no doubt the reason why they have such a loyal base of clientele who choose to return again and again.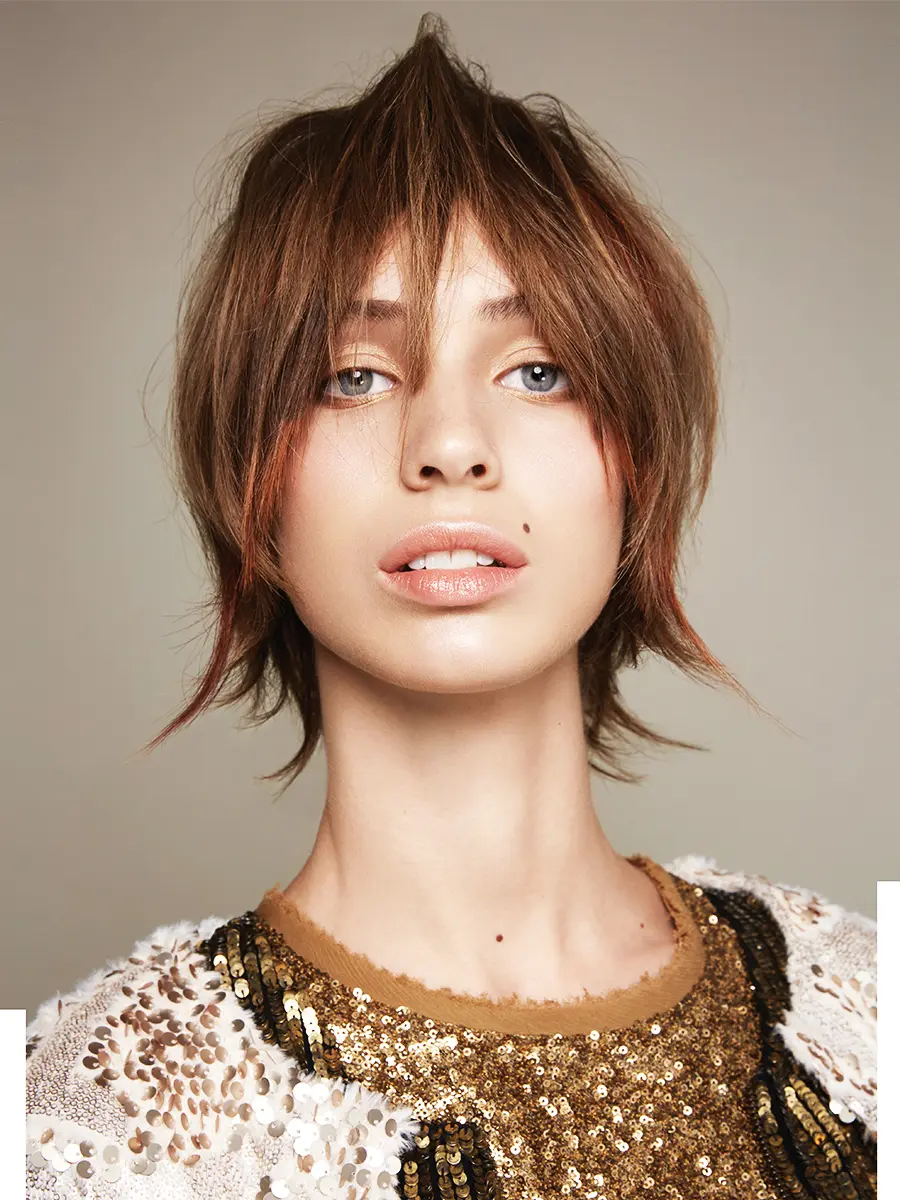 Known for the high intensity training and circuit style classes, F45 Training is fast becoming the workout of choice for many exercise enthusiasts. F45 West End was the first to open in Brisbane in 2015, and to this day is still owner operated, meaning members will never be just a number. Their next eight week challenge has just begun, and is something you don't want to miss out on. The challenge is designed to help you achieve life changing results, with ongoing support and engagement, goal tracking, meal plans, blogs, and video content readily available to help you achieve your fitness goals.
This not-for-profit social enterprise is so much more than a café providing healthy and easy breakfast and lunch options. Hope Street Café offers job opportunities to people who are facing various employment challenges, helping them learn new skills and gain experience in the hospitality industry. Their menu changes seasonally, but always has fresh daily salads on offer, and daily soup specials as we come into winter. The cafe is surrounded by an edible garden, so many of the herbs and greens are grown on site. Muffins, cakes, biscuits and slices are also always on offer, and Friday nights will see $10 pasta, a family friendly environment, and live music.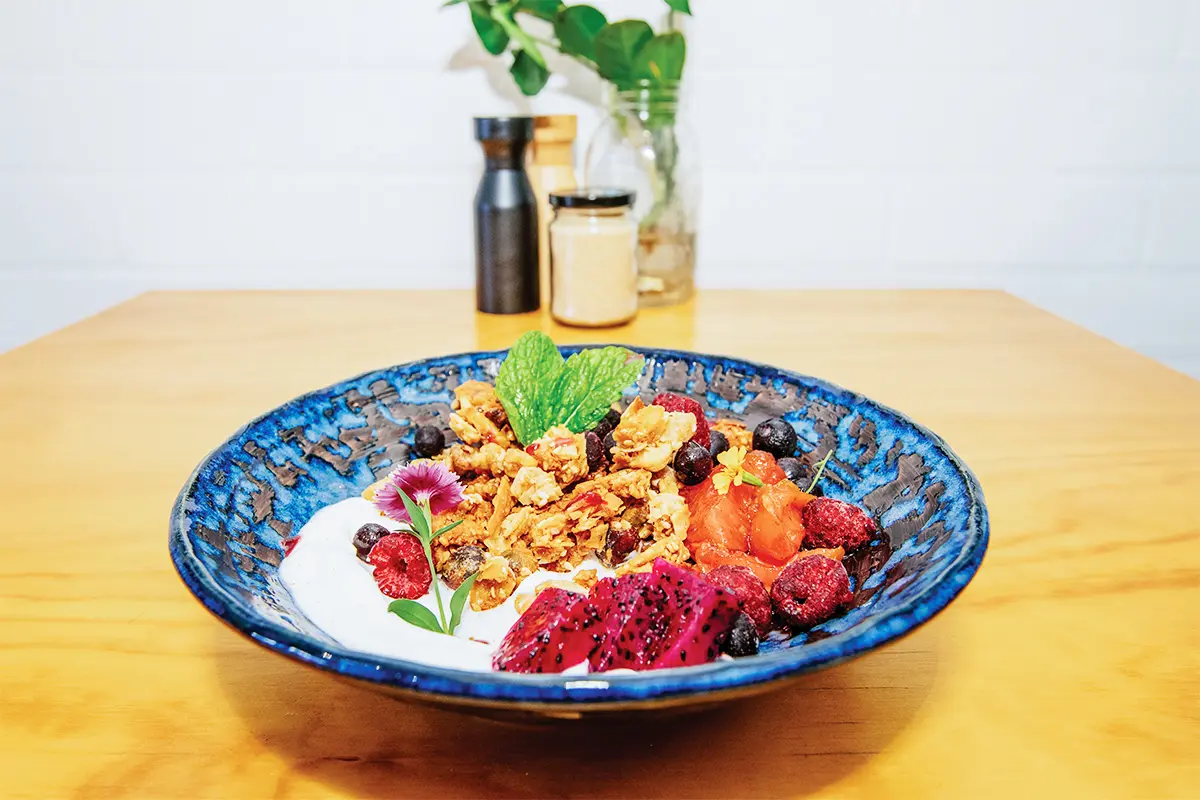 This fully licensed café is the perfect little brunch spot for both your morning coffee run and a late breaky catch up. With a menu featuring a mix of Asian and Western cuisines, and dishes such as crab omelettes, slow roasted field mushrooms and lemon ricotta pancakes, there's something for absolutely anyone to enjoy. And each dish is immaculately presented like a work of art. If coffee isn't your thing, make sure you try one of their specialty beverage, such as the Matcha, Chai, or Taro lattés.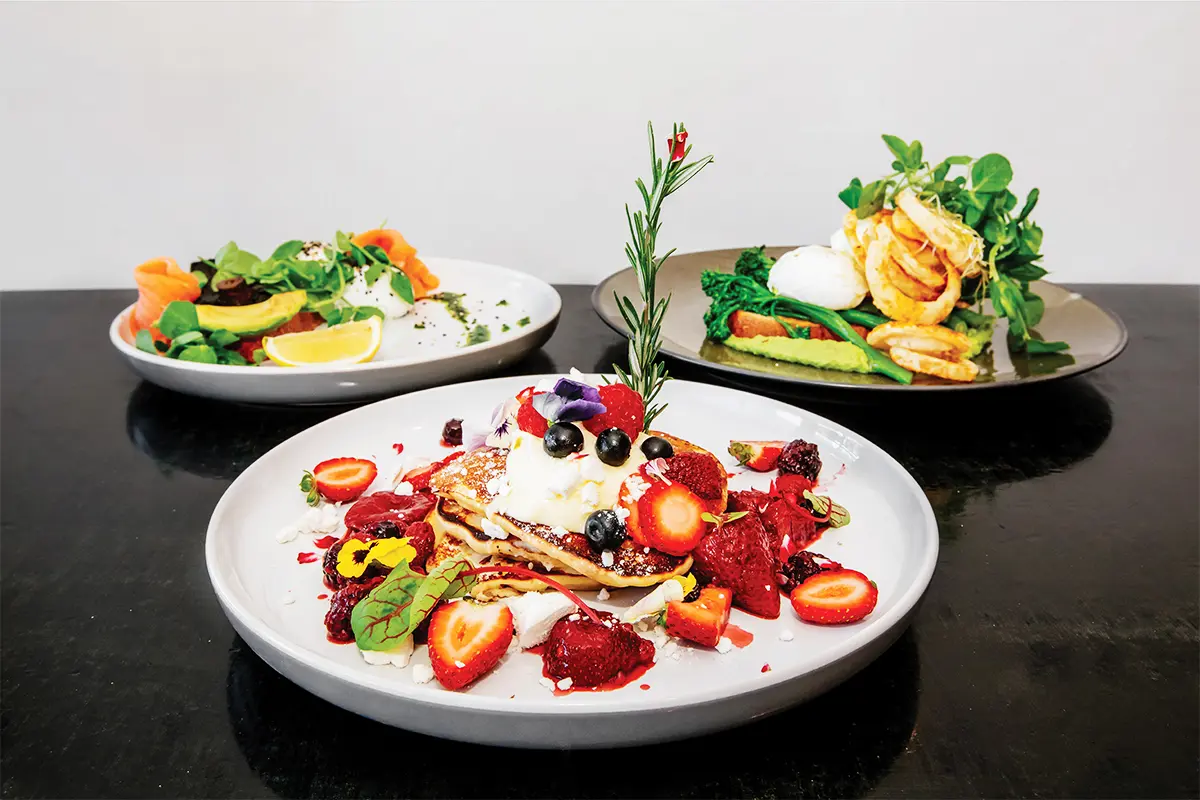 Michael Hatzifotis is proud to be a part of an agency that has a vision to become Brisbane's best residential real estate agency. While it can be difficult to find an agent with not just industry experience, but a genuine love and care for helping people find a forever home, Michael is certainly an exception. With a strong focus on providing a high quality service, Michael aims for consistent excellence, and to always remain connected with the wider and surrounding communities. He is an innovative and diverse agent, with an extensive background in sales. After moving into the real estate industry four years ago, he's well and truly found his feet, providing every client with the best quality marketing materials available, which is imperative in today's market. Michael was born and raised in the 4101 area, and loves being able to raise his twin daughters in the same beautiful suburb. Michael believes West End is the perfect place to call home, as it's a thriving hub with an eclectic mix of cafes, restaurants, parks and community events.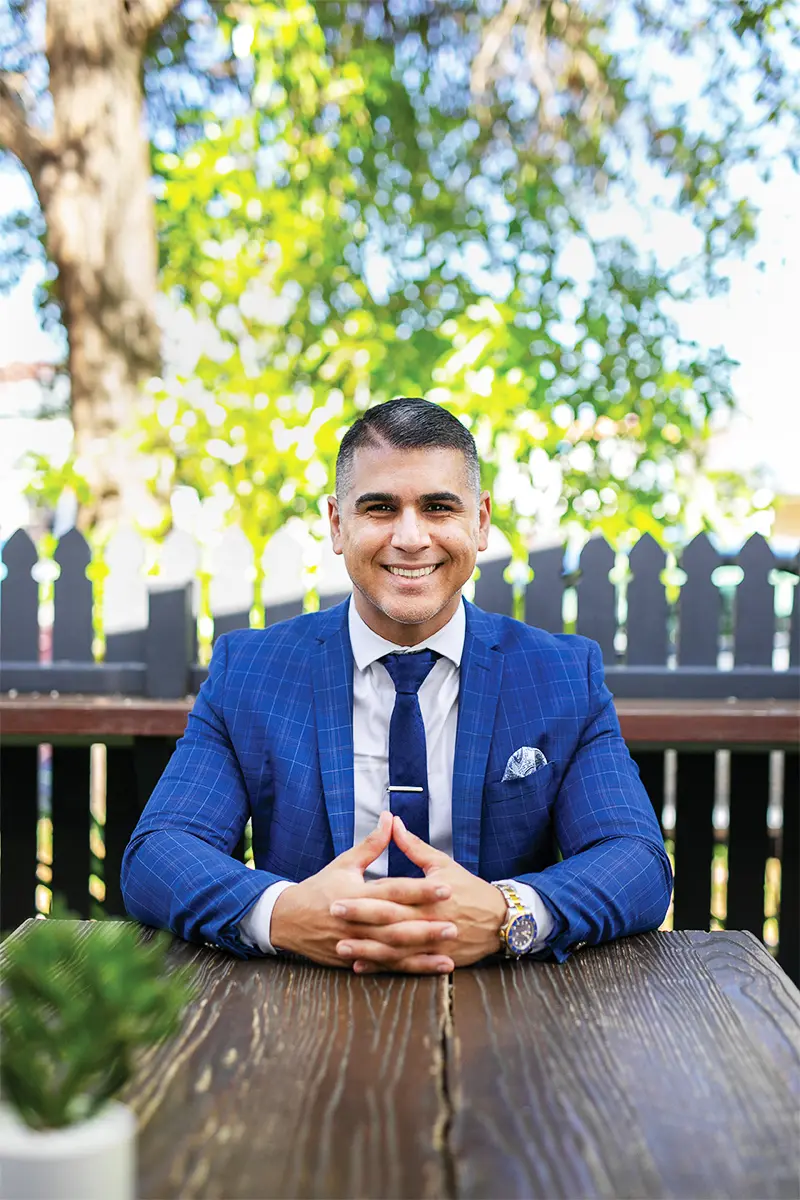 Architecturally designed with a striking lattice facade, warehouse interior and an expansive uninterrupted event space, The Joinery is one of Brisbane's most flexible and versatile function venues. With contemporary design accents juxtaposed against an industrial-style backdrop, the space can be transformed to dazzling effect for all manner of private celebrations and corporate functions. Catering is supplied by their experienced on-site caterer with menus tailored to suit a client's individual taste, style and budget. No matter the occasion, The Joinery provides the ultimate blank canvas to inspire the event of your dreams.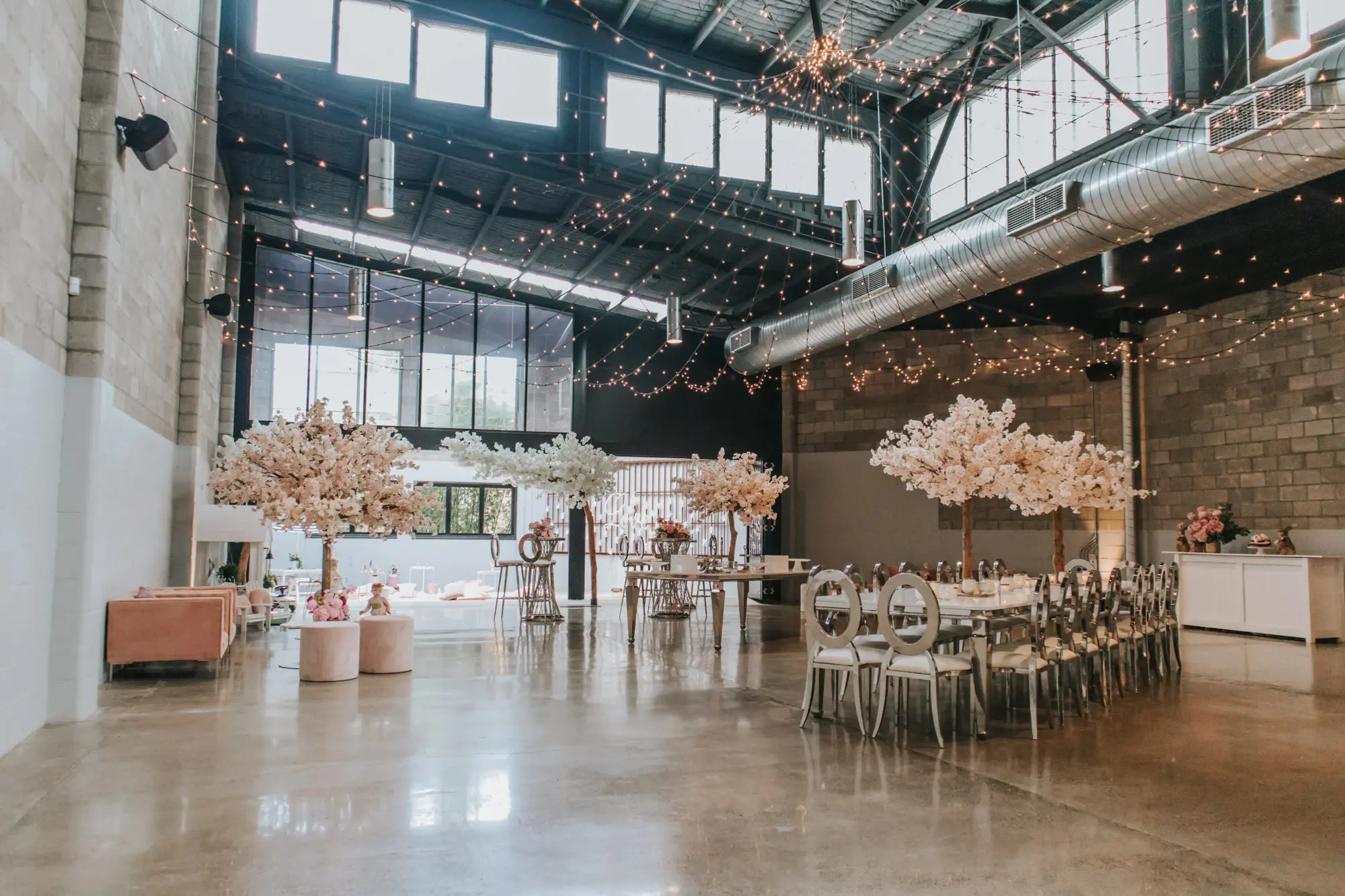 While West Village is known for its gorgeous new residential buildings, the development also features a stunning dining precinct, known as The Garden Pantry. The precinct features delicious Northern Italian cuisine from Salt Meats Cheese, fresh seafood poke bowls, tacos, and Asian fusion delights from Cheeky Poke, and fresh, flavoursome bao buns from the tasty menu at Mr Bunz. The Garden Pantry is situated inside The Common, a garden oasis filled with magical fairy lights and lush manicured lawns and greenery. You can enjoy your delicious bites on the indoor dining verandah, al fresco under the striped umbrellas, relaxed on a blanket on the grass, or as a take away option for dinner on the run.
Feature image: West Village
Liked this? You'll love these! 1. The Luxury Hotel That Is Totally Rocking It In Brisbane 2. Our Favourite Affordable Homeware Trend That's Easy On The Eyes, And Your Pockets 3. Style Trial: We Tried Australia's First Digital Beer Pong Experience And It Was Epic