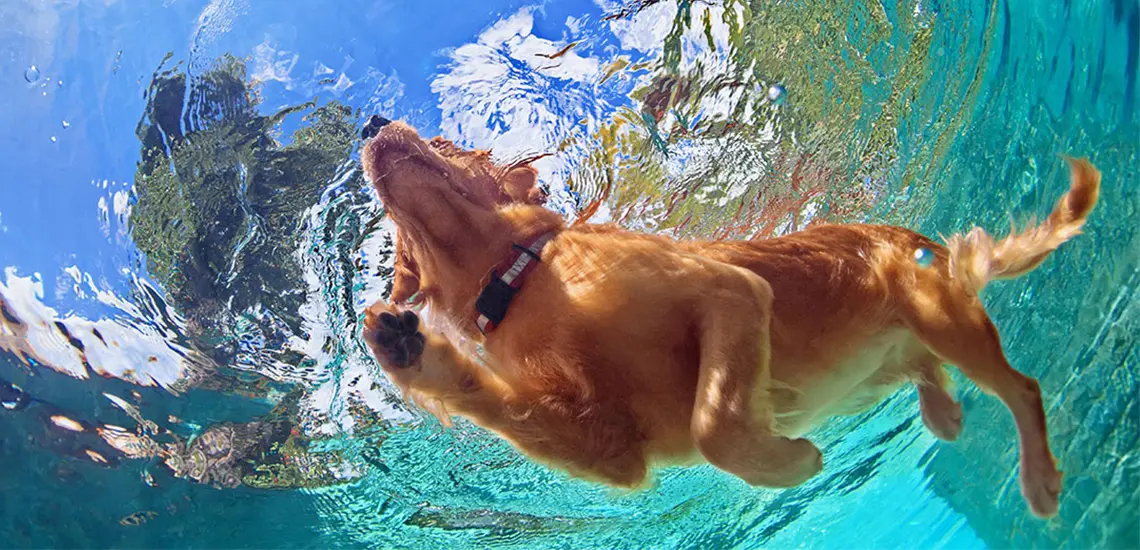 Keep Your Cool! We've Found 7 Ways To Escape The Heat Wave This Summer
'Cause the heat is on.
By Guest Styler | 11th December 2018

We sure know a thing or two about experiencing the summer heat up here in the Queensland tropics. While summer days mean you can splash away for hours in the salty water or head out for afternoon drinks on a rooftop bar, sometimes the heat becomes unbearable. As the mercury rises, it's important to keep as cool as a cucumber for our overall health and wellbeing. We know it can be hard to beat the heat, so we decided to put together 7 tips on how to stay cool during a heat wave to help you stay entertained and chilled out this summer – both literally and figuratively.
Just Add Water
This is perhaps our most obvious tip on how to keep yourself cool this summer. Heading to your local pool or beach for a swim is the easiest way to escape the unbearable heat, plus swimming is a great way to exercise without breaking a sweat! Going to the beach or to a pool is also a great way to socialise with your friends and family, so why not pack a picnic and make a day of it?
Hit The Big Screen
So, maybe you aren't a water person, or you want to avoid the sun. If you want to ditch the outdoors altogether over summer, you can always stay inside and go see the latest flicks at the cinemas. Plenty of films are released over summer in prep for awards season, so there's bound to be something for everyone to check out.
Shop Till You Drop
Two words: air conditioning. Shopping centres blast that icy air-conditioning 24/7, so they are the coolest place to visit when it's hot out. Plus, while you're there you might even score yourself some awesome summer sale items! If you are looking for one of the coldest possible places you can find during summer, then just walk down the frozen foods section in a supermarket. We aren't even joking around here – just think about how many times you froze grabbing out those frozen peas during winter!
Ice, Ice Baby
As evident by our last tip, anything out of a freezer will instantly cool you down. So, be sure to keep your fridge well stocked with ice blocks, ice cubes and cooler packs this summer. If you don't have an air-conditioner or you want to save some money by not running it often, placing an ice pack on your stomach is a sure-fire way to take away the summer sting. While ice blocks are delicious all year round, they taste even better on a scorching hot day.
Cotton Eyed Joe
There's no way we could resist the pun here. In all seriousness, wearing breathable fabrics like cotton and linen will help to keep you cool during hot weather. These fabrics absorb moisture then dry quickly so that you stay dry and cool. Wearing materials like wool, denim and polyester will encourage the body to heat up and sweat, so avoid wearing those fabrics, especially if you are prone to sweating.
Hydration Station
It's inevitable that summer = dehydration. As boring as it sounds, drinking at least 2 litres of water each day is vital during summer to ensure you avoid the dire symptoms of dehydration. Limit your caffeine and alcohol intake during heat waves too because while these beverages are delicious, they do dehydrate our bodies.
Netflix and Chill
If you don't have access to a pool or the beach, or you simply want to stay home and save some money, there's always good old Netflix. So, turn up that air-conditioner, or switch on your bargain $15 Kmart fan, and relax while binge-watching the latest Netflix sensation.
Liked This? You'll Love These! 1. The One Stop Shopping Village You Need to Experience This Christmas 2. How To Spend 48-Hours In Brisbane's Cultural Mecca 3. We Found Out The Very Best Things To Do In Roma St Parklands This December