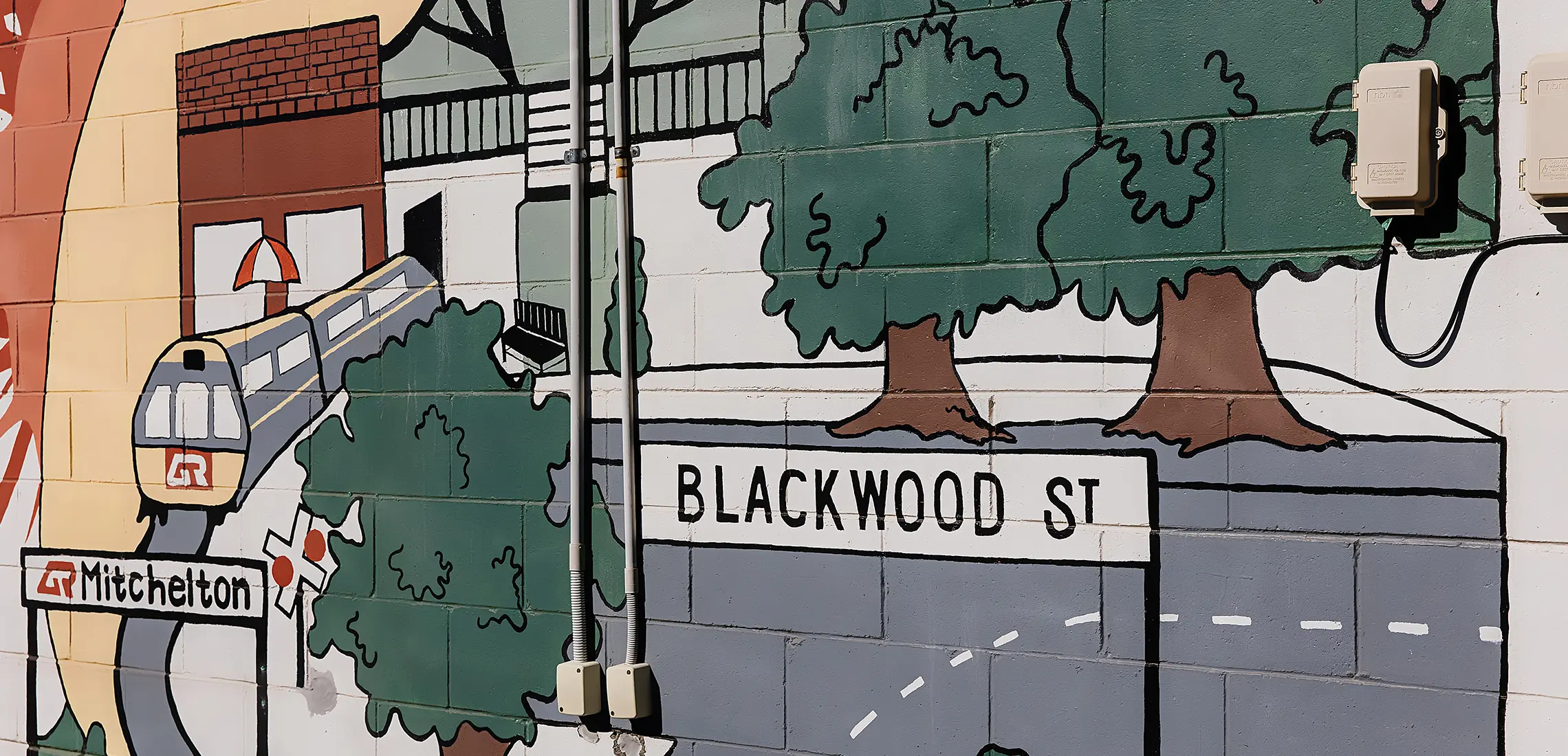 Explore The Vibe And Culture Of Blackwood Street
Your new fave hang-out!
By Guest Styler | 16th June 2021

One of Brisbane's most delightful hidden gems, Blackwood Street is a charismatic stretch in Mitchelton, brimming with local charm and personality. With a wonderful community, it's just asking for you to wander down and discover the hive of activity that make up the locals' best-kept secret.

Founded in 2014 by Aleisha MacKenzie, Brisbane boutique legal firm, Construct Law Group is driven to establish itself as a team of results- orientated and relationship-focused professionals, working to deliver top-tier building and construction legal services. With developers, builders, subcontractors, homeowners, and industry bodies making up some of their biggest clients, you will only ever see the dedicated legal specialists behind Construct Law Group looking forward, not backward. With a strong focus on their clients' long-term success, the team take the time to understand each unique circumstance in order to offer industry- focused and solution-driven advice, setting them apart from the crowd.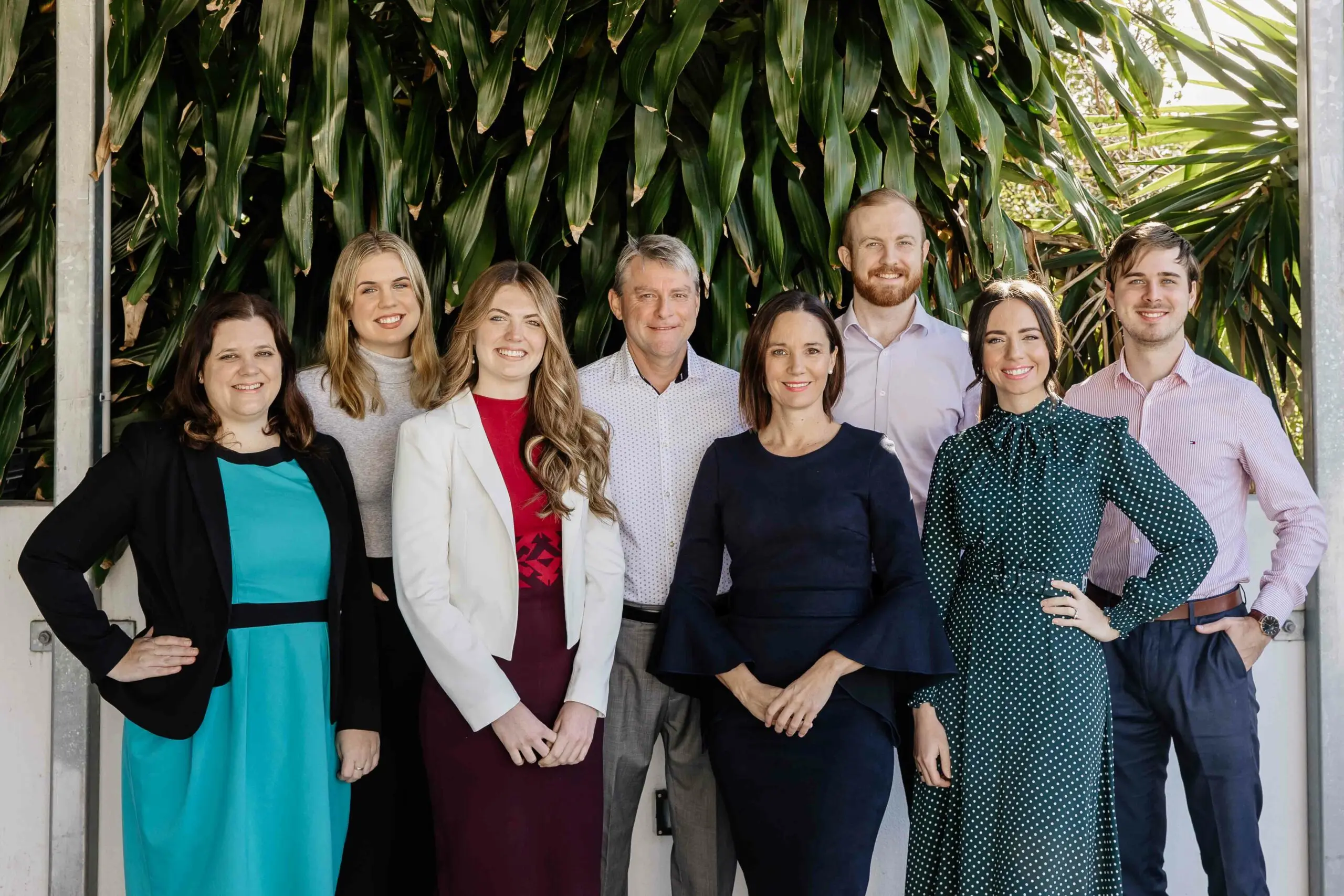 Every man needs a reliable and skilled barber in his life. With many modern men opting for the closest salon at the time, and "a little off the sides" meaning different things to different barbers, it's important to find one that knows you and the contours of your head. This is why many guests keep coming back to Blackwood Barbers! When entering the store, Jo and her hand-picked team who collectively have over 50 years of experience in the industry, want you to feel welcome and never, ever rushed. Their experience combines modern style with timeless barbershop grooming services, delivering classic and creative styling, and providing expert advice. Whether you require a classic haircut, cutthroat shaving, hiding those greys, beard trims, facial waxing, or other grooming services, their friendly staff can offer styles that complement your features and lifestyle.
Their recently refurbished space oozes a fresh vibe without losing the traditional barbershop look and feel, plus, it's also a great place to look for a gift no matter where you are in the world. With their dedicated online store, find Muhle safety razors, shaving sets, and styling products such as King Brown and Baxter of California. Shop online or pick up in store.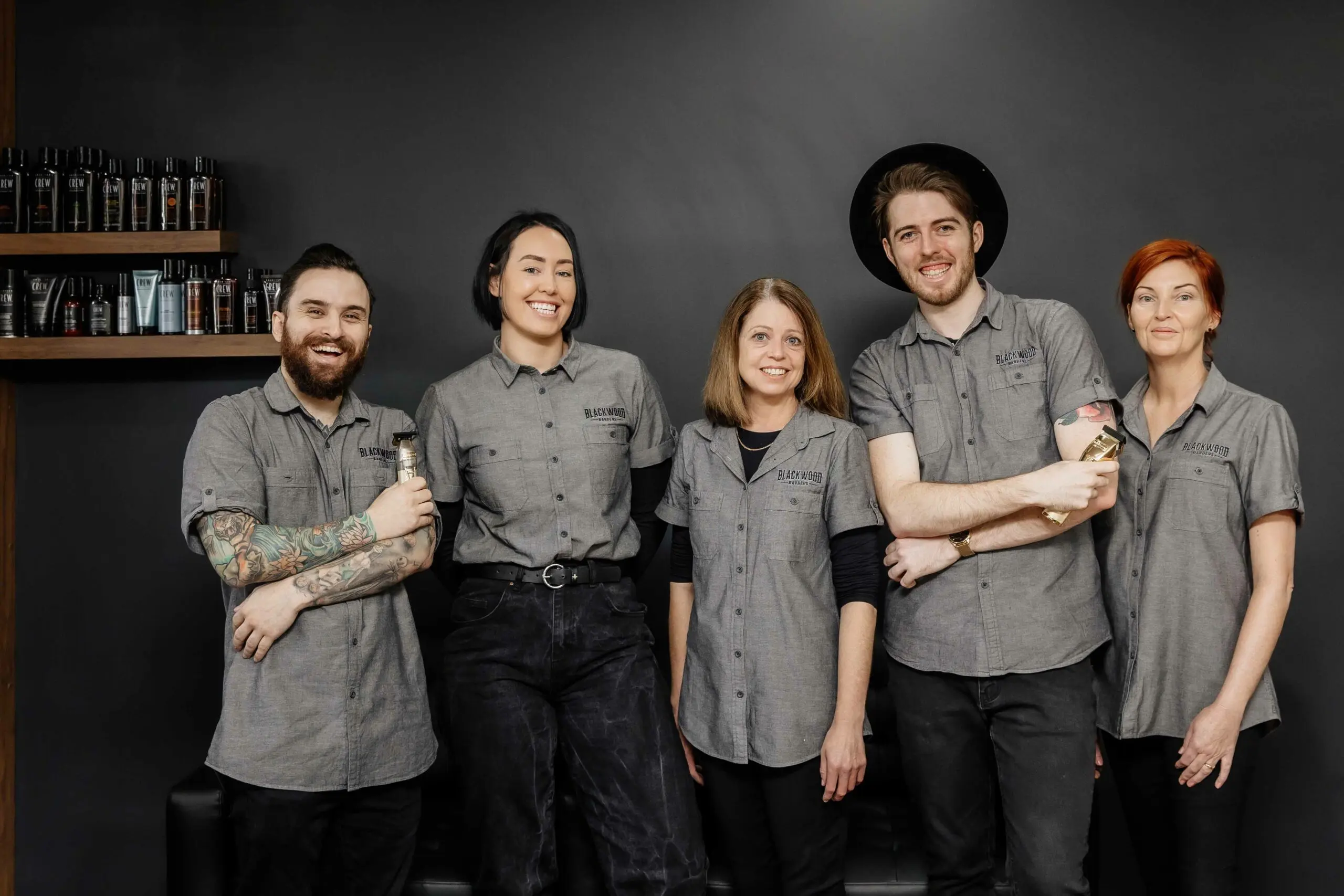 Rather than a wash-and-go affair, Mitchelton Hair Design is a space where guests are more like friends and neighbours. With a warm, welcoming, and relaxing atmosphere from the moment you walk in, guests are made to feel spoilt (like you deserve) with a lovely hair wash and head massage, and a selection of delicious coffee and teas to suit your style. With owner Erin Monaghan at the helm, she has worked in the salon for fifteen years and loved it so much that she's owned it for three. Moving forward in leaps and bounds, Mitchelton Hair Design has become a sustainable salon joining with Sustainable Salons Australia and New Zealand as well as using cruelty free products free from harmful chemicals.
From two to ninety-year-old clients, the team love the variety in their work while having the ability to touch the lives of every person coming through their doors. Whether it is making someone feel glamorous and confident for an event or making someone feel special and cared for while going through a really difficult time in their life, you can find it all and more at this local salon.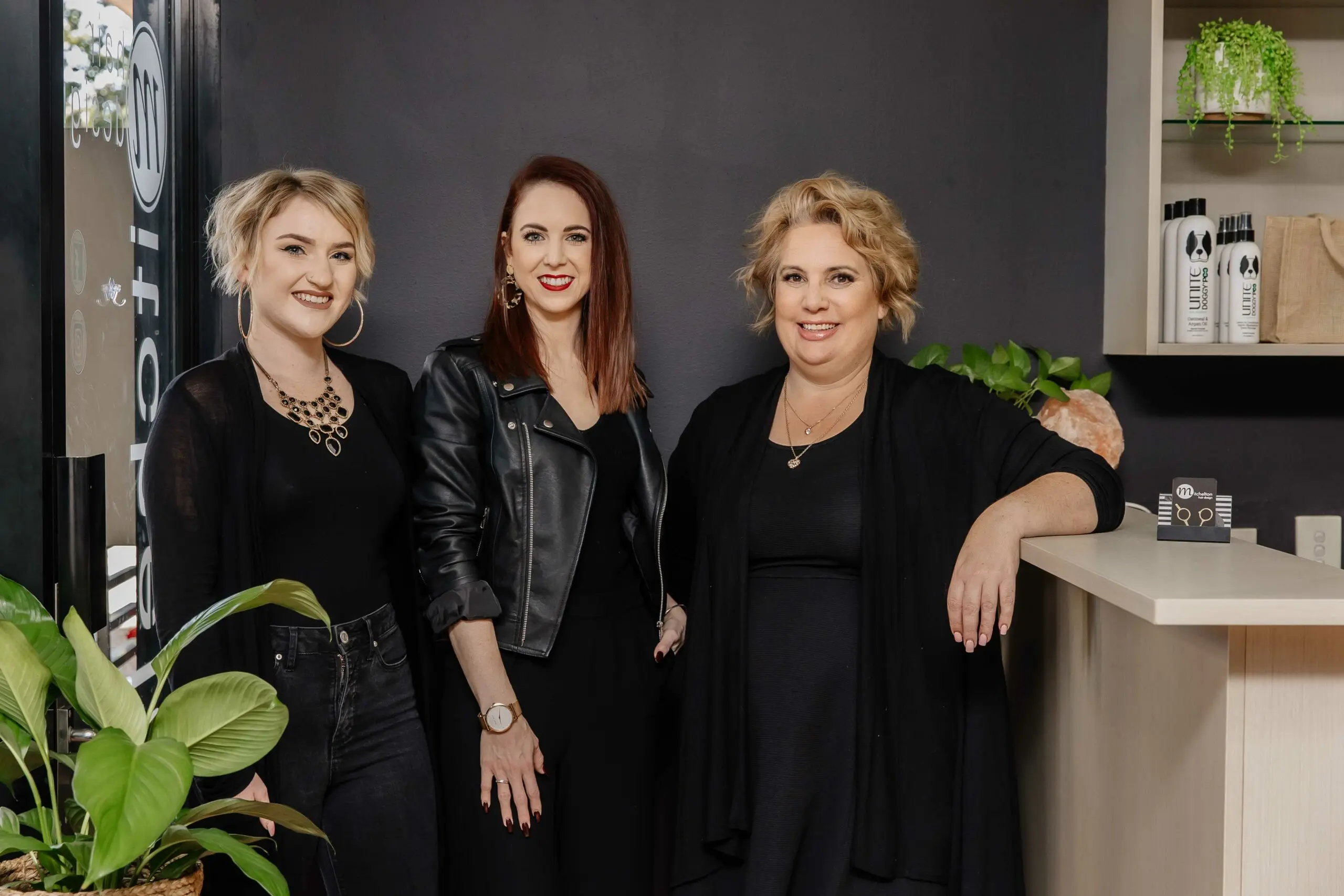 In the heart of the beautiful tree-lined Blackwood Street Business precinct, you'll find one of Mitchelton's most buzzing cafes, Blackwood Cafe & Espresso Bar. Local owners Hayley and Jaimi opened the cafe in Dec 2016 with one thing in mind – to become Mitchelton's go-to coffee and brekky place. With their passion for providing exceptionally fast service along with fresh, seasonal, and exciting new dishes, the cafe quickly grew to become a local community hub! The large 130-seat cafe has a quirky vintage style dining room and a large expansive veranda surrounded by bamboo, jacaranda trees, and natives. It's the perfect setting for a relaxed brekky with the fam on the weekend, mid-week meetings, or if you simply need some 'me time' with a hot cuppa and a bite to eat before you continue your day. Just by taking a sneak peek at their menu, it's easy to see why the locals can't get enough. Their all-day breakfast is unbeatable. We're talking everything from a hearty big brekky, classic smashed avo, their renowned 'Benny's on Blackwood' range, to loaded French toast and house-made granola bowls with fresh seasonal fruit. For all the savoury fiends out there, their lunch menu is your match! The halloumi burger is a crowd pleaser along with their gluten-free and vegan options. Next time you wake up and want to try somewhere new for breakfast, go check out Blackwood Cafe & Espresso Bar in Mitchelton, you won't be disappointed!