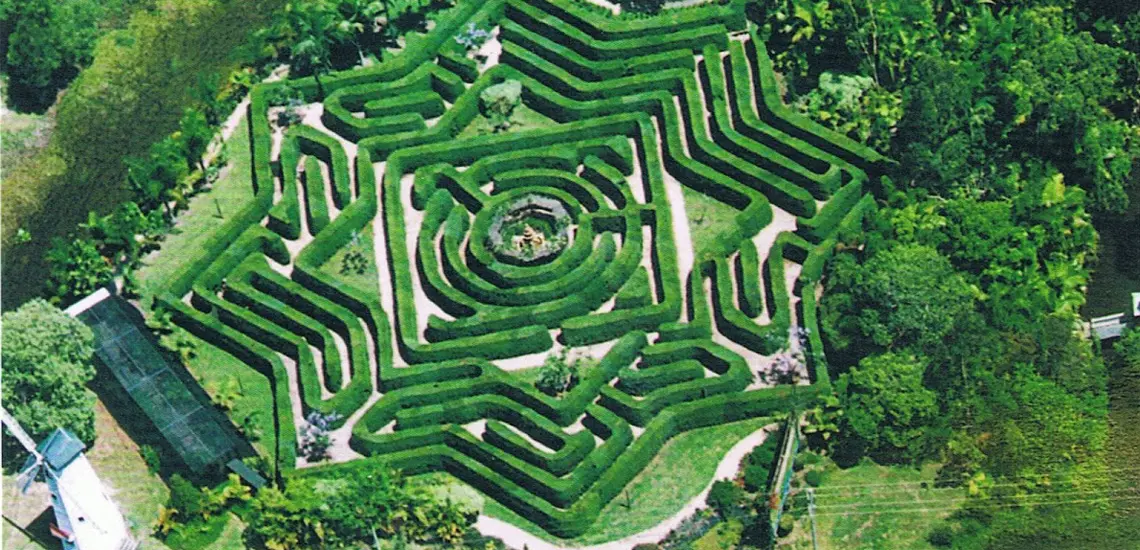 Fun Activities in Brisbane to Train Your Brain
Do you even think, bro?
By Guest Styler | 29th June 2016

You don't have to crack out a Rubik's Cube, do maths without a calculator or watch a documentary on Netflix (but why wouldn't you want to?!) to get that brain working again. Here are seven fun activities right here in Brisbane that will help you train your brain!
1. Escape Rooms
Do you watch a lot of crime shows or thrillers and swear you always spot the bad guy before anyone else? Well, it's time to put that sleuth brain to work in an interactive escape challenge. Escape Hunt in West End offers an immersive detective game where you and your group will be locked in a room, trying to solve a problem before time runs out. In order to escape, you'll need to find clues, solve puzzles, unlock locks and solve the mystery. It's a real-life whodunnit.
2. Bouldering
It's rock climbing, but not as you know it. Bouldering is a climbing experience that removes the need for a partner and the opportunity to use ropes. While the walls at Urban Climb are no taller than 3.5 metres and the climb is shorter than other rock climbing gyms, it can be a lot tricker. This is a mental workout as well as a physical one. To tackle each unique climbing track, you need to use trial, error and problem-solving techniques to ensure you can get from the base to the very last colourful boulder. And don't worry if you fall – the floor is padded!
3. Brisbane Amazing Races
If you're a huge fan of The Amazing Race TV show (or if you applied for the Australian version), you're in luck! Amazing Races organises and tailors team-building exercises for corporate or social purposes around Brisbane. With races starting from just two hours in length, participants can race around Brisbane by foot, taxi, ferry, train, bike, car or even Segways to solve problems, strategically plan and face challenges in order to be the first team to the pit stop to take home the trophy.
4. Board Game Bars
Whether it's Cluedo, chess or a decent jigsaw puzzle, these venues should have your brain sorted. And why not make it social by inviting your friends to verse you in a game over some nibbles and drinks? Check out our list of bars with board games here, plus check out Club Sosay, the new dedicated board game bar in Paddington.
5. Story City App
Remember those Choose Your Own Adventure books you loved as a kid? Well, this is the grown-up version and it's FREE. The Story City app makes you the hero of your own city (think secret agent, soldier or you kicking major undead butt in a zombie apocalypse) while you solve clues and find locations to unlock the next part of the story.
6. Workshops
Workshops can be fun, you guys. Fun AND educational. Flex the creative side of your brain with one of these seven creative workshops or check out Work-Shop Brisbane for workshops on business, photography, DIY or art.
7. Orienteering Queensland
While this is technically a sport completed on foot or mountain bike, you'll be required to exercise your noggin too while you use map-reading and navigation skills to finish the course.
And a drive to the Sunshine Coast…
8. Bellingham Maze
There's nothing like tackling an 80×80 metre star-shaped hedge maze to prove to your friends that you're totally smarter than them by making it to the middle podium way before they do. The Bellingham Maze also has hidden brain teasers within the maze to make it just that little bit harder. While you're visiting the maze, the venue also offers a mini timber maze, putt putt golf and interactive brainteaser puzzles for the whole family.
Liked this? You'll love these! Simple Tricks for Improving Your Memory Why You Need More Sleep How Your Friends are Affecting Your Health