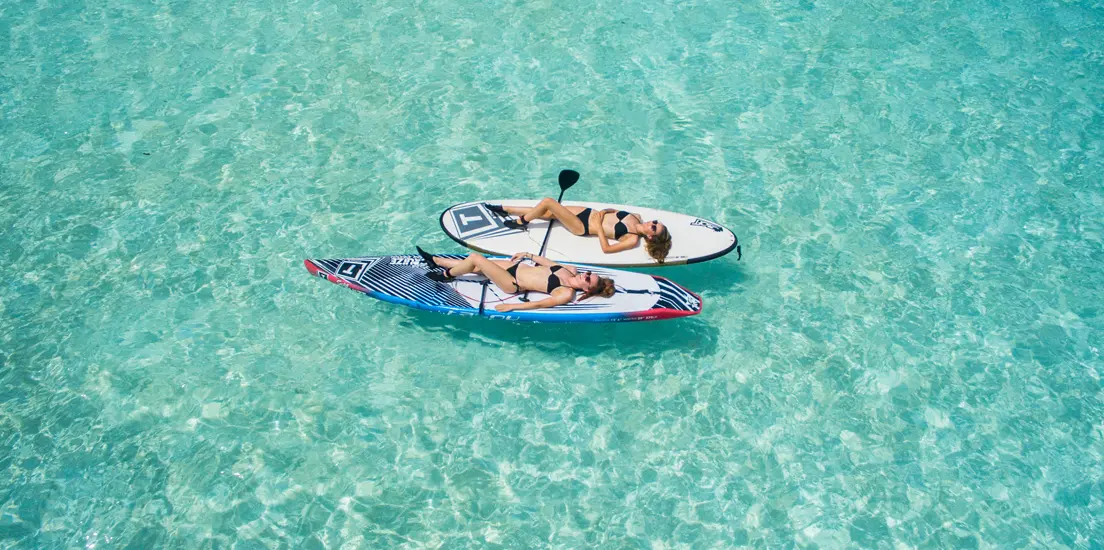 Free Things to do This Summer
Let me grab my purse… oh, wait.
By Penelope Pelecas | 8th February 2017

Looking to save some money without having to slum it every weekend? There is a way. We've put together a list of things to do and experience this summer – for FREE.
1. Have a day out at South Bank
Take a long relaxing walk along the Brisbane River and breathe in that great Brissie air, or sit back and enjoy a good book at the numerous grassy spots South Bank has to offer. If you're feeling the heat, why not cool down at the pool as well?
2. Picnic at New Farm Park
Who doesn't love a great picnic? If you're feeling like you could eat through a couple of wheels of cheese, instead of heading to an expensive restaurant try grabbing some treats at the supermarket for a New Farm picnic. New Farm is one of the few licensed public spaces so a bottle or two with your mates is a great option!
3. Enjoy some amazing views
Itching for something to do in the early hours? Take a drive up to Mt Coot-tha lookout and take in the amazing views of Brisbane at sunrise.
4. Host a BBQ with city views
It's great to get together with the crew but drinks or dinners can be expensive. Head over to Kangaroo Point and have an Aussie-style BBQ – aim for the afternoon and you might catch some great sunset views over the city skyline.
5. Check out the Queensland Art Gallery (QAGOMA)
QAGOMA will blow you away with its amazing art displays every time. Visit the permanent, semi-permanent and limited exhibitions for some creative inspiration.
 6. Glide across the Brisbane River on the CityHopper
Taking a scenic tour of the Brisbane River is a must for any Brisbanite worth their salt. Make sure you stock up on sunscreen!
7. Hit the Brisbane Riverwalk
Catch up with friends for a run, walk or cycle along the Brisbane Riverwalk. You'll get some exercise in while enjoying great views of the city.
8. Head to the coast
Take a day trip to either the Gold Coast or Sunny Coast – there are heaps of creeks and beaches to explore for free!
9. Take a History lesson
Whether you're a natural history buff or you just want to brush up on some local knowledge, free tours of City Hall are available, and the Museum of Brisbane is a great way to learn more about your city.
10. Visit the Botanic Gardens
Get back to nature with a trip to the Botanic Gardens either in the city centre or at Mt Coot-tha.
11. Wander Roma Street Parklands
If you work in the city, a stroll through Roma Street Parklands is the perfect way to spend your lunch break. Or you could gather some friends for a weekend picnic! There are set locations within the Parklands for alcohol consumption, and barbecue facilities are also available.
12. Head to the beach
Whether you're hitting up Shorncliffe or Redcliffe, some fun in the sun is the perfect way to spend the day. Don't forget to bring sunscreen – it's your best accessory on a summer's day!
13. Visit some of Brisbane's best swimming holes
Check out our article of Brisbane's best swimming holes – they're all worth a day trip and they're so much fun!
14. Spend time with your pet
Did you know there are 120 off-leash dog areas around Brisbane? This is a great idea for you and your furry friend. Just sit back, relax and watch your pal play around with the other pups!
Need a bit more humour in your life? Catch a gig with The Sit Down Comedy Club. Their event calendar is always jam-packed with opportunities for a good laugh.
Liked this? You'll love these! 1. 17 Cool New Hobbies to Try in 2017 2. Summer Experiences You Can't Miss 3. What You Need to Know Now about Sunscreen