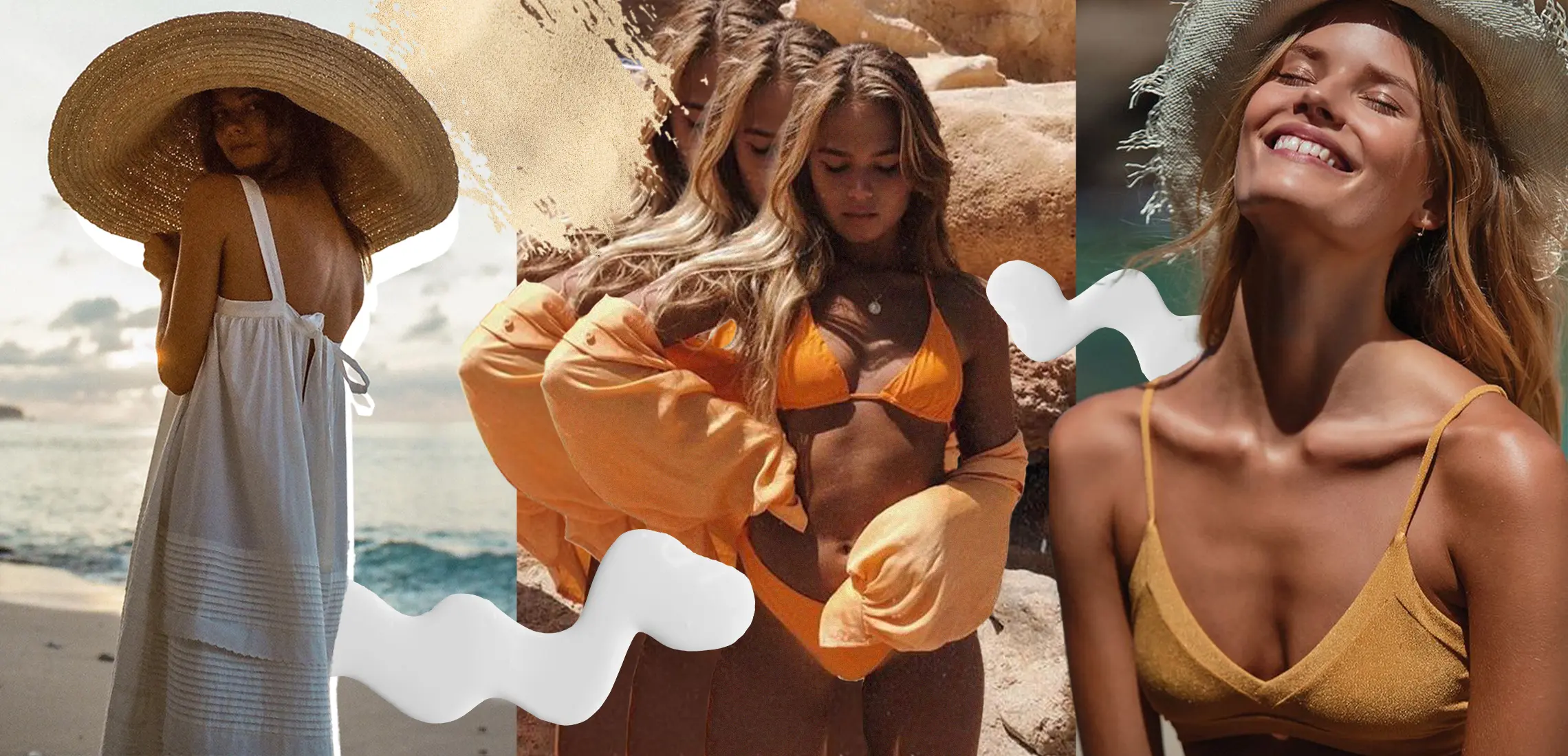 Hey Summer Babe! These Are The Best Sunscreens To Slap On Your Face
SPF is your BFF!
By Astrid Taemets | 30th September 2021

And just like that, summer is back, and it's like it never left.

With the weather getting hotter, the time we spend outdoors is inevitably getting longer, so it pays to arm ourselves with the best UV protectors out there: sunscreen.

Now, we don't want to wax poetic, but sun safety is a no-brainer 365 days a year (yes, even when it's raining), but with long sunny days spent out in the sunshine becoming increasingly regular, it's time to up the SPF ante for you and your little ones. No excuses!

When it comes to safeguarding your skin, opt for broad-spectrum SPF30 or higher. The higher the SPF, the higher the efficacy (FYI, you're talkin' to an SPF50+ fan here). The evidence is crystal clear, so do yourself a favour and lather up multiple times throughout the day to prevent damaging your skin, painful sunburn, and in the worst case, skin cancer.

Another thing to consider about the SPF you use is whether to apply a mineral (physical) or chemical one. What's the diff, I hear you say? Let me break it down for you:

There's some variance in how sunscreens and sunblocks work – they either reflect or absorb the sun's rays. Chemical sunscreens contain active sun filters that absorb UV light, working on the skin like a sponge to penetrate the epidermis and demis layers of the skin, and are often preferred by those with oily or acne prone skin due to the lightweight consistency, while mineral or physical sunscreens, which are generally heavier creams, protect the skin in exactly the way their name suggests: they create a physical barrier or shield between your skin and the sun.

The majority of sunscreens found on shelves fall into the chemical category, and while there is no clear 'winner' between the two, it's a good idea to weigh up the unique needs of your skin and lifestyle.

So, while that might sound like a lot to take in as you head out for some fun in the sun, just remember that SPF is your BFF! Take your pick from our curated picks of our fave tried-and-tested sunscreens, and may you never be caught without your trusty block (or summer hat) ever again.
Our top face sunscreen picks: