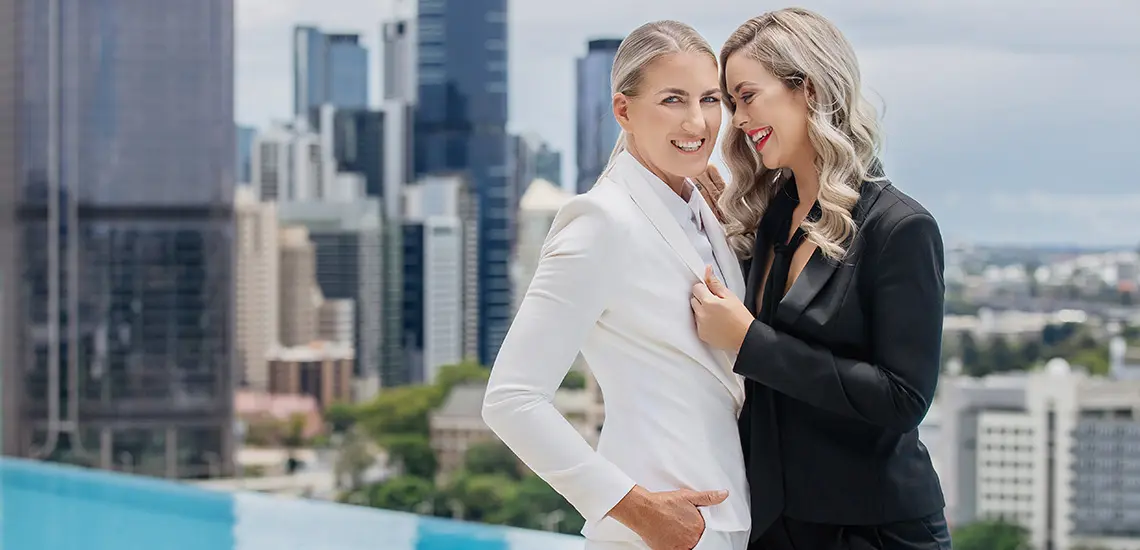 We Talk To Three Women Who Are Inspiring Others To Fearlessly Be Themselves
Sisters doing it for themselves.
By Guest Styler | 7th January 2019

From succeeding in a man's game, breaking world records, and learning to walk again, these women are inspiring others all over Australia to fearlessly be themselves, and push through whatever hurdles life throws at you.

Fearless Females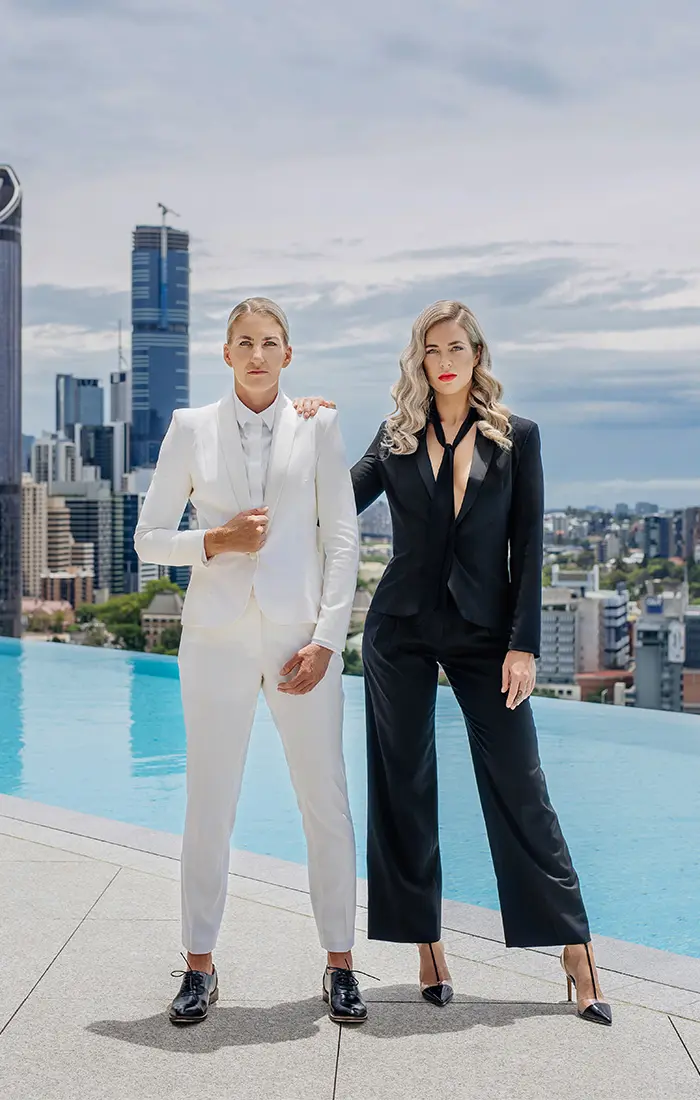 Ali Brigginshaw is a self-confessed tomboy, natural-born athlete, and highly competitive woman. Growing up in Ipswich watching her father and older brother play rugby league, Ali vowed not only to be just like the boys, but be better than them. Playing throughout school and copping a bit of slack here and there, Ali was never really phased, always seeing it as something to keep her pushing to be better.
"I've always had a competitive side to me and I think that stands out today."
While she's always been a well-known name in NRL circles, Ali catapulted to fame with a front page photo of her kissing her partner Kate after winning the women's NRL grand final captaining the Brisbane Broncos side.
At the end of the game, she did something every other NRL player does. Ali went up to her family and thanked them for supporting her, kissing her partner Kate. But the loving gesture soon went viral, covering the front page of newspapers and swarming social media feeds.
Today, Ali isn't bothered by the occasional remarks she gets about her relationship. She's proud to have her by her side, saying the positive messages outweigh the online trolls.
"People say 'what a beautiful couple' now rather than 'those disgusting girls.'"
Despite continually having her career and relationship in the spotlight, Ali admits her biggest struggle has been finding the courage to unapologetically be herself. While she's seen to be aggressive and powerful on the field, Ali can be completely the opposite in day-to-day life.
"There are some things where I'm very strong and comfortable, and then there's some where I'm really vulnerable."
Some words of advice from a friend helped her to step outside her comfort zone and make the most of every opportunity life throws at her.
"Someone once told me that you should never stand in the corner of the room; you should always be in the middle, so two years ago I decided to start putting myself out there."
She hopes by continuing to be herself and succeed in her career, she can inspire a generation of young women to unapologetically be themselves.
Fighting For It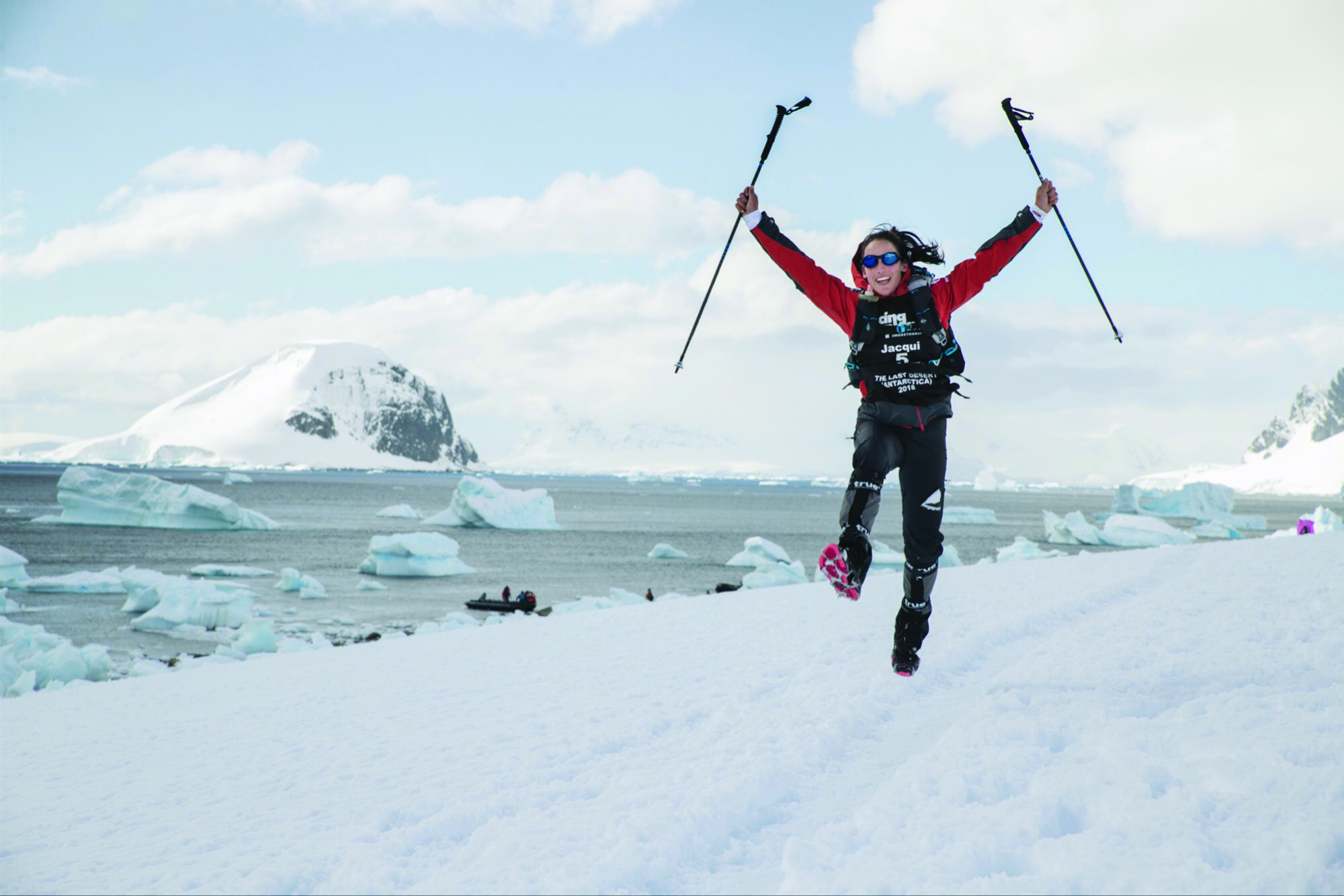 With fitness always a priority in her life, Jacqui Bell has continually pushed herself to the limit in order to seek results. After continuously working long hours in the gym, she began to loathe her training, deciding to take her fitness outdoors.
Struggling with mental health throughout her life, Jacqui found that the endorphins she gained through running helped lift her mood and change her mindset – allowing her to banish negative thoughts and take on whatever life was throwing at her.
"I found trail running and being outside clears my mind and I am addicted to the post run endorphins – they make me feel like a new person."
After hitting rock bottom, Jacqui began to really focus on her training, deciding to push her body further to compete in long distance races. This helped her to start to make big changes to her life, as she so desperately wanted to get the most out of every moment.
Jacqui then decided to take her running to the next level, vowing to compete in the Big Red run in Queensland. Upon planning for this, she discovered 4 Deserts, one of the toughest endurance challenges in the world.
"I thought, 'If I can do this and achieve it I'll know I'll be capable of anything."
The 4 Deserts ultramarathon is a brutal outdoor footrace set across the world, forcing runners to complete a series of treks. The Sahara Race spreads across Egypt, Jordan and Namibia, the Gobi March covers China and Mongolia, the Atacama Crossing makes its way through Chile, and The Last Desert goes through Antarctica. Each leg covers 250km, and must be completed in just seven days. Competitors must fend for themselves throughout the entire course, only being provided with a tent and water.
After setting her sights on this grueling race, Jacqui completed the race at the end of 2018, and has now become the youngest woman in the world to complete the race dubbed "the world's toughest ultramarathon."
"I wanted to achieve this, but also needed this huge undertaking to get my life on track – this experience has definitely given me a new perspective."
Along the way, Jacqui has raised almost $17,000 for the White Cloud Foundation. As their newest Ambassador, she hope to inspire others and keep making a difference.
Finding Her Feet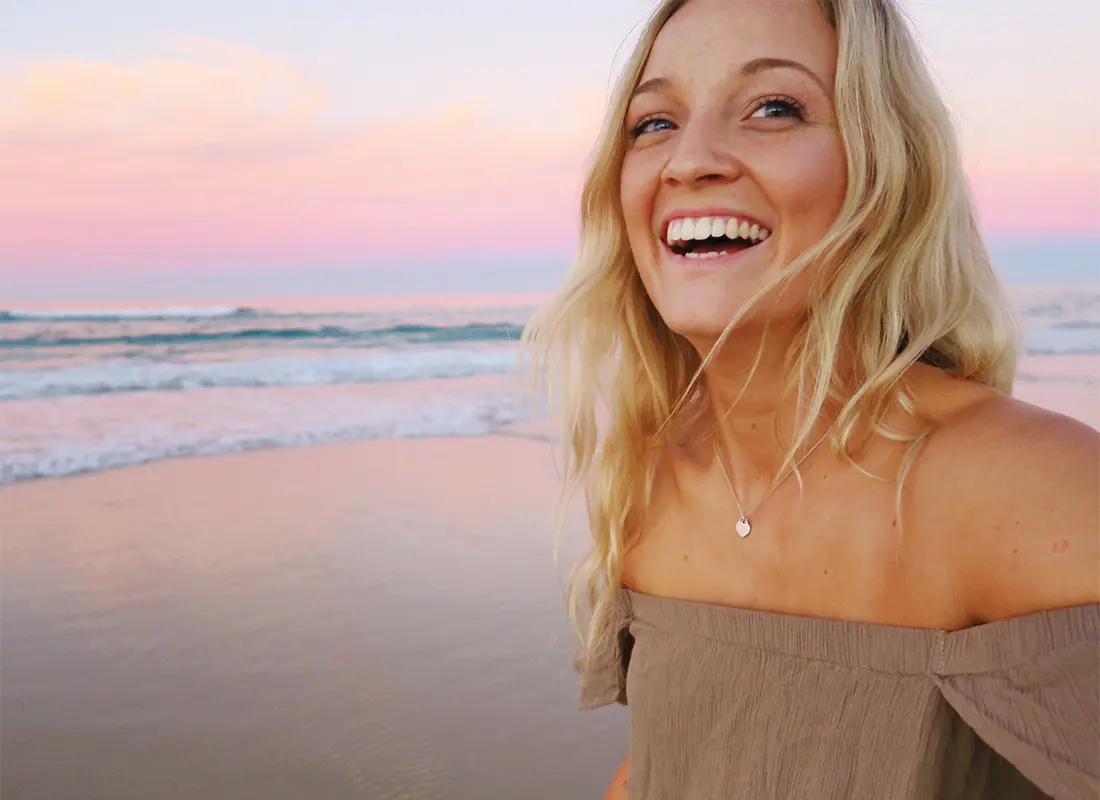 Emma Carey has one of those 'that can't happen' stories. Nicknamed 'the girl who fell from the sky' her journey has been one of pain and true determination. In a freak accident five years ago, Emma was involved in a sky diving incident, causing her to be paralysed from the waist down. Through months and months of rehabilitation, Emma eventually learnt how to be herself again, though still had to make massive life changes to her day to day life. She continually pushed herself to her limits, gaining back all the things she thought she lost in order to go about her day almost like normal.
When meeting Emma, there's no way you'd ever think she'd been through the rollercoaster journey of learning to walk again. As a humble and happy young woman with a zest for life, she exudes positive vibes, and when Style Editor Tracy Sinclair spent a day with her at a Self Love Festival, she couldn't help but be captivated by her infectious personality.
Emma certainly fits the description of 'fearless' and admits her accident has helped her to embody this, and continue to live her life to the fullest every day.
"For me, being fearless is having trust and faith in yourself to know that you can get through anything."
She hopes by sharing her story, she can help others to understand that it's okay to hit rock bottom, and it's okay to feel hopeless, because she too thought it would be impossible to get through.
"If someone told me about the accident before it happened, I would have told them that there is no way I could get through that."
While life can be messy and it can be hard to push through, Emma is adamant there's nothing you can't pull through.
"No matter what life throws at you, you'll be okay."
Liked this? You'll love these! 1. The Best Restaurants That Opened In Brisbane In 2018 2. Salty Toes And Sun-Kissed Skin: The Most Beautiful Destinations In Australia 3. We've Found Brisbane's Best Balayage Hair Stylists: 2019 Edit