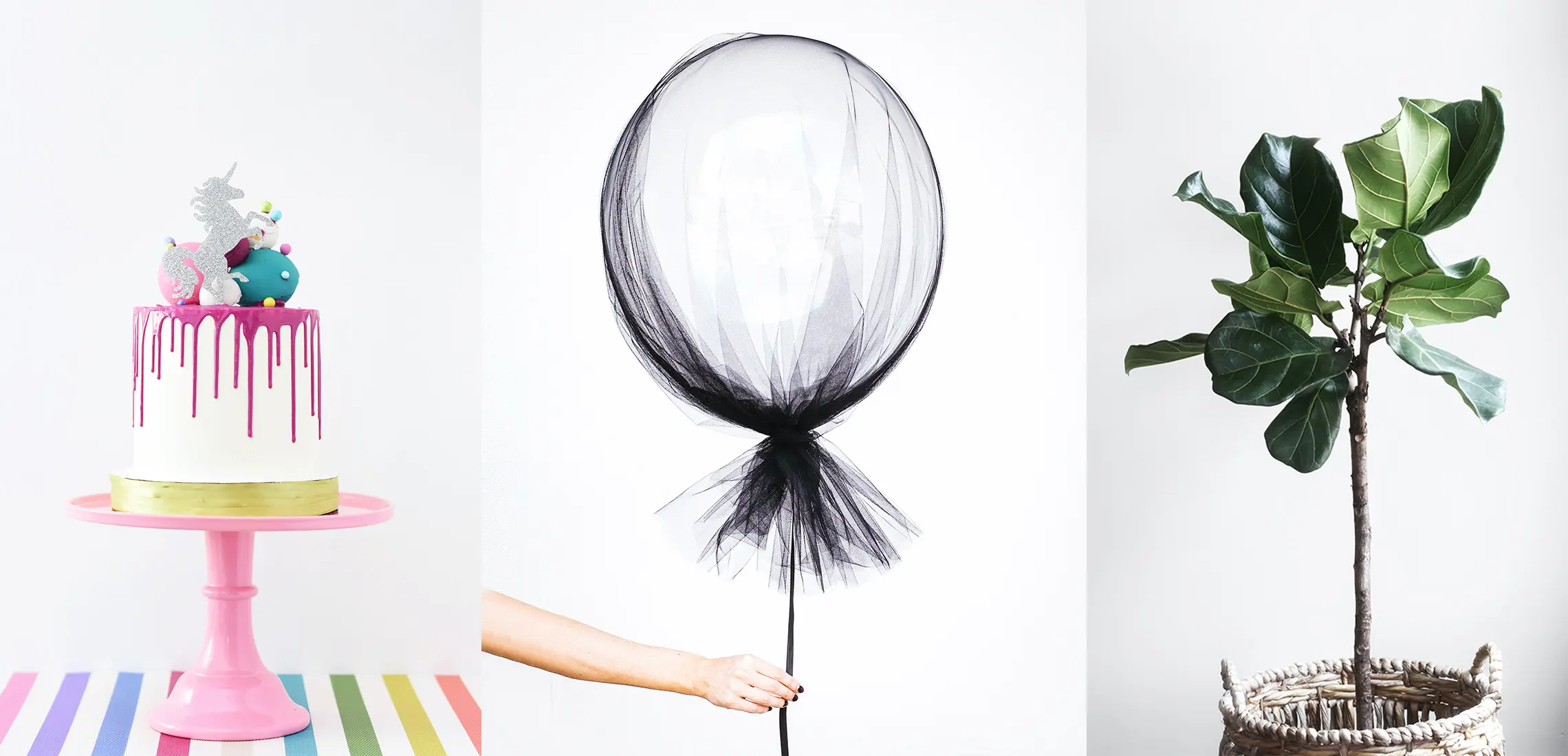 No Guilt Needed: 6 Ways To Celebrate Birthdays While In Self-Isolation
Make it spesh, not iso depresh
By Guest Styler | 28th April 2020

If you're anything like me, birthdays are the best no matter the number. Year after year, I tend to still count down the days until I can wake up all excited and enjoy a plethora of champagne, guilt-free cake and relish in all the love. From memory, this is how I've always been (par the champagne, obvs) which brings me to the next point.

As we head deeper and deeper into the days of self-isolation, my mind turns to those who have had their special days come and go without the fanfare. I mean, they don't even get to reap the birth month, birth week and birthday benefits, let alone the rest of it. Sure, we can send our well wishes and promise to celebrate post-iso, but there's nothing like a cuddle, coffee or creation that really puts the yay in birthday. Therefore, I've been putting my thinking cap on as I prepare for a few of my friends' birthdays and how I can make them feel spesh despite the iso depresh, which leads me to the below.

Hope this helps you and your pals celebrate their days of birth, no matter their age!
Plant The Seed
Forget flowers (or don't, they're just as pretty and special) and level up your game with something more…lively? Whether it be a little succulent or something a bit more symbolic to your relationship, a plant can stand the test of time and adds a nice addition to some interior styling. The Plant People are your go-tos for such a gift, delivering happiness on the daily. Choose from a plant to suit their lifestyle or aesthetic and have it delivered pronto in a nice pot with a cute note and watch it flourish for many birthdays to come!
Hamper To Pamper
As we're not quite able to deliver the goods personally, leave it up to the pros. Explore gifts and hampers that can be prepped and primed and delivered to your birth-dayer's door. Check-out sites such as Homebodii for the luxe lady in your life or Bockers and Pony for the boujee boy. For everyone and anyone, see Upper Notch Club for some epic picnic pieces or create your own and add a bit of everything at Boxt, Brizzie Baskets & Blooms and LVLY.
Eats Are Treats (and booze is no-brainer)
If your usual celebration style is dining out, bring the dining to them. Order food and have it delivered to their door as a surprise! Check-out here the Brisbane foodie haunts delivering the goods. Otherwise, arrange for their favourite dessert or a birthday cake to be delivered with a personalised note! Plus, this is a great way to support local businesses who may be doing it tough at this time. Most restaurants are also offering cocktail and booze delivery to add a little sparkle to the day, too!
Activate The Activity
Give the gift to cure boredom while in lockdown! Hit-up the ole faithfuls for board games or level up your own game and arrange an at-home treasure hunt. Otherwise, get cluey and send them over their own mystery to solve!
Subscribe To Survive
While a one off gift is nice, a gift that keeps on giving is nicer, right? Put their name on the list for monthly mag subscriptions, flower deliveries, wine subscriptions or elevate the game and give them the gift of knowledge and hobbies. Subscribe them to an online course (like Cork and Chroma's online painting classes), dance classes, language classes and more. Maybe add yourself to the list while you're at it!
Future Fun
So you may not be able to take anyone out for a skydive or day spa pamper but you can put the cogs in motion and plan-out their epic birthday for when iso is over! Buy online vouchers for salons and activities all across Brisbane! From luxury day spas, beauty salons or hairdressers to bowling and escape rooms, it'll be something you can both look forward to!