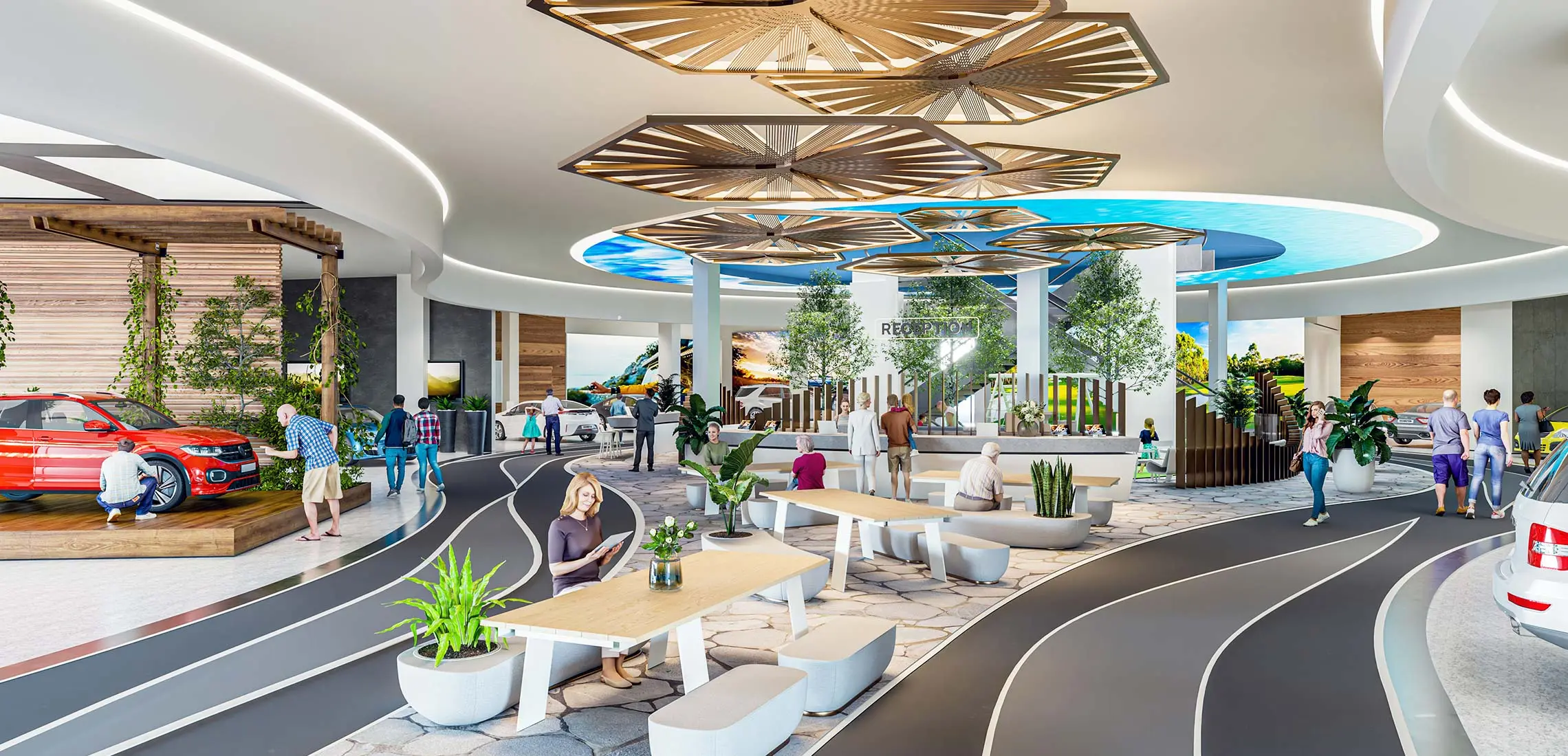 An AutoMall Is Coming To Indooroopilly
Impulse shoppers beware
By Dinushka Gunasekara | 15th February 2021

The best part about visiting the shopping centre is the unexpected items you'll find along the way. You might have entered with the intention of picking up fashion tape for that strapless number you just bought, but you'll leave with a new necklace, a pair of roller skates, and a tulip vase (hey, it was 50% off!). And, by the end of the year, you might leave with a brand-new car too!

In December 2021, Indooroopilly Shopping Centre is set to open an AutoMall in the centre – the first of its kind in Australia. Think of it as a one-stop-shop for all things vroom, with car shopping, new and used vehicle purchasing, maintenance, and even a playground and fully functioning cafe. Getting your car serviced will also be as easy as pie, with the 'Quick Service' facility that offers a customer drop-off and pick-up within the shopping centre so you can check out the new Oroton collection while your car receives some (probably overdue) TLC.

Test drives will be run from the AutoMall so you can take your dream car for a whirl, and you can also order and take delivery of new cars from the comfort of VIP delivery bays. At least eight car brands will be taking up residence in the snazzy hub – including Porsche Centre Brisbane – with more to be announced in the coming weeks.

"The AutoMall West at Indooroopilly is the perfect complement to the AutoMall BNE – which we're building next to the expanded Brisbane Airport," says Eagers Automotive COO, Keith Thornton. "We know that what customers are looking for in a car shopping experience has changed. By bringing our car sales operation into the familiarity of a shopping centre environment, we're simply modernising our offering. It's an Australian first that we couldn't be more excited about."

To get all the latest updates on the AutoMall zoomed straight to you, follow our Instagram and Facebook or sign up for our newsletter.