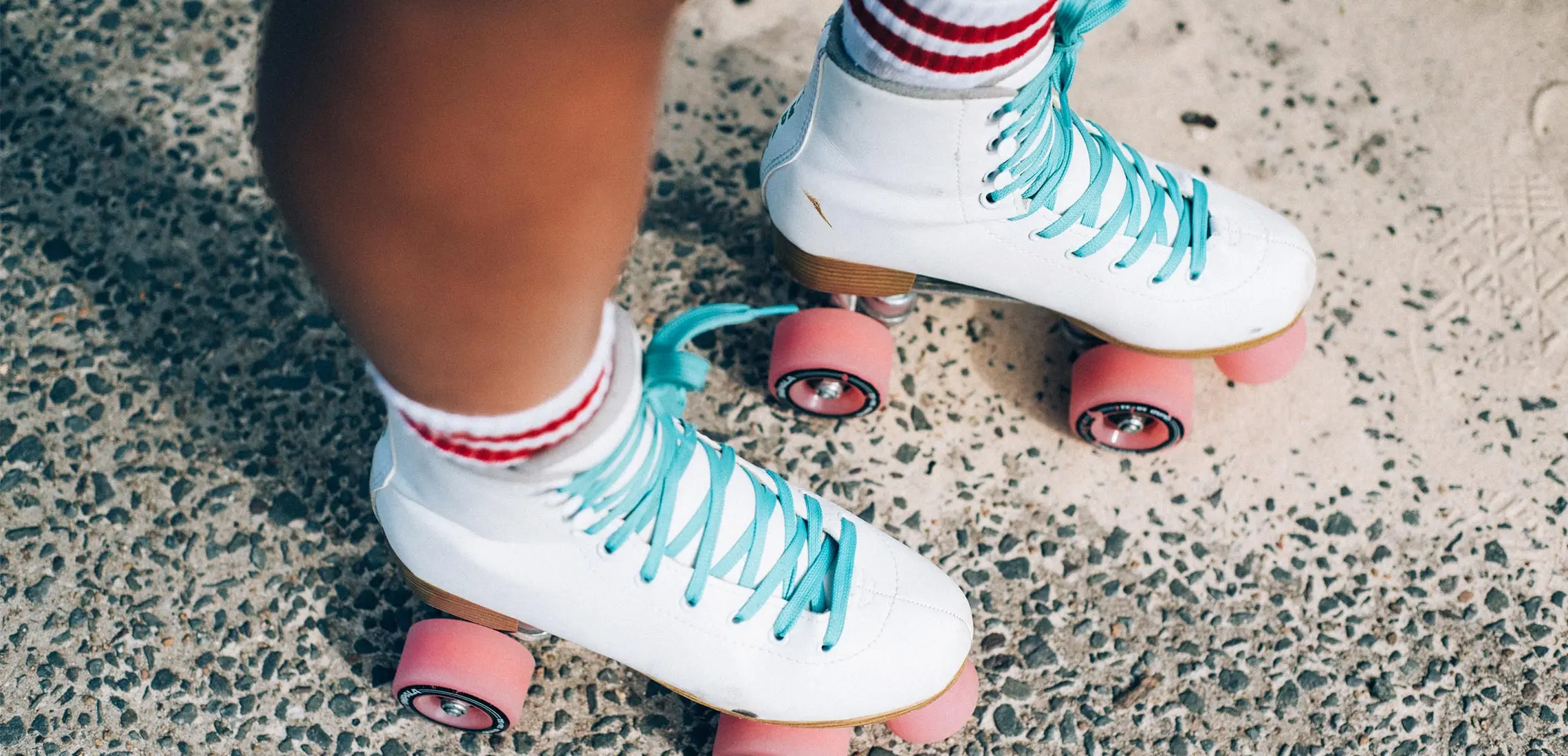 Roller Skates: 2021's Biggest Trend
Grab your wheels, and let's go for a ride!
By Astrid Taemets | 10th February 2021

Ever since Candice Heiden, April Corley and Appelusa McGlynn hypnotically skated the streets at night in Chet Faker's 'Gold' videoclip, I've always wanted to give roller skating a red-hot crack.

Dressed in denim cut-offs, sashaying backwards without a glance, pirouetting and moonwalking elegantly on wheels, their roller skates seemingly an extension of their legs, these cool chicks make gliding down the hot bitumen look suspiciously easy.

And with honeys like Ana Coto – the LA lady who's pretty much the reason why roller skating is trending so hard RN – making it look ridiculously cool, I admit I'm considering picking up some skates myself (and knee pads, wrist guards and a cute helmet), and rolling down the waterfront at South Bank.

With the sun high in the sky, disco tunes tinkling in the background, girls on roller skates seem to defy the laws of physics as they glide away into the horizon.

But truth be told, I'm not the most coordinated person on wheels, unlike our editor Tracy Sinclair, who's been carving up the GC pavement in her retro-rollers.

So, while I'm probably better off maintaining my role as a spectator of the sport, lest I break any bones, anyone's who's keen on trying the groovy 70s trend better look the part!

Grab your oversized sunnies, hoops and hot pants girlies, it's time to roll!