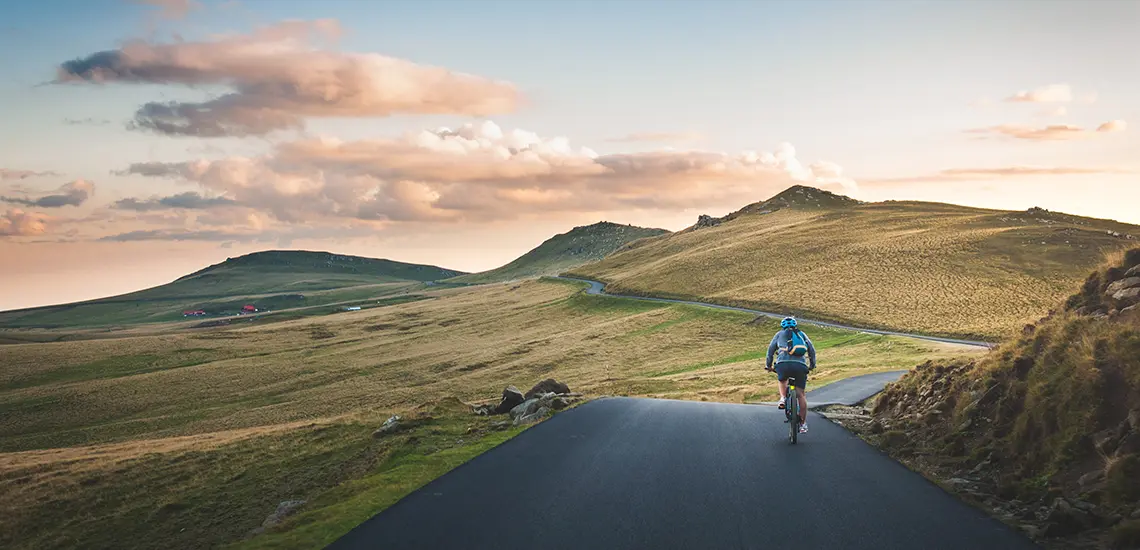 Our Round Up Of The Most Amazing Australian Cycling Destinations
Get ready to explore the great outdoors with these cycling destinations!
By Guest Styler | 22nd March 2019

Cycling is a great and fun way to stay in shape. When you live in Australia, you also have the added benefit of some amazing cycling trails dotted across the country. Want to stay in shape and try your hand at some cycling? Check out some of these beautiful destinations!
Great Ocean Road
You may have come across this great cycling trail in a car already, as Great Ocean Road is known as Australia's most scenic road. Along the road, you come across some beautiful highlights; this includes the stunning cliffs, beaches, and even the rainforest.
To start your journey along Great Ocean Road, Torquay should be your starting point. And, if you are in for a several days cycling adventure, you can take on the 250-kilometre trek from Torquay to Warrnambool. What is not to like?
Mount Butler
If you do not fear the steep hills and slopes of Mount Butler, this could be another wonderful destination. Mount Butler is also home to one of the more recent cycling trails in Australia, the Australian Alpine Epic.
The Australian Alpine Epic is one of the longer mountain bike trails in the country, spanning over 40 kilometres. That being said, the trail does run right through several resorts, which could provide you with some relaxation along the way.
Rottnest Island
If you are a little out of shape and not ready to tackle the hills and slopes of Mount Butler, you could try one of the flatter trails at Rottnest Island.
Rottnest Island is an interesting trail for beach lovers too, as there are more than sixty beaches along the route. Most roads on Rottnest Island are also closed to cars, with the exception of the local bus, which makes it the perfect destination for anyone who wants to cycle safely.
Maria Island
Are the busses at Rottnest Island still too much for you? No need to worry, as Maria Island in Tasmania could be the better destination for you. The only traffic you encounter at Maria Island is the occasional wombat or kangaroo, so it is certainly a safe space for any cyclist looking to get back into shape.
Maria Island is not only a wonderful destination for cyclists, as it provides plenty of opportunities for walkers as well. Visitors will also encounter a lot of sights to enjoy; this ranges from the sandstone of the Painted Cliffs to the industrial surroundings of Darlington. Of course, since the entire island is also a national park, you will undoubtedly come across some great sights that you will remember forever.
Where Can I Get Some Decent Biking Equipment?
There are many places who will offer you bikes and bike accessories for a great price; this includes outdoor specialist Anaconda. Anaconda offers mountain bikes, commuter bikes, cruisers, and even e-bikes for an attractive price. So, if you want to keep fit and try some of Australia's best cycling trails, you already have some affordable equipment waiting for you.
Liked this? You'll love these! 1. 50 Of Brisbane's Best Cheap Activities To Discover This Weekend! 2. Get Out Your Diary: These Are The Events You Need To Hit Up This Month 3. The Australian Woman That Gave Up Everything To Rescue Dogs In Bali