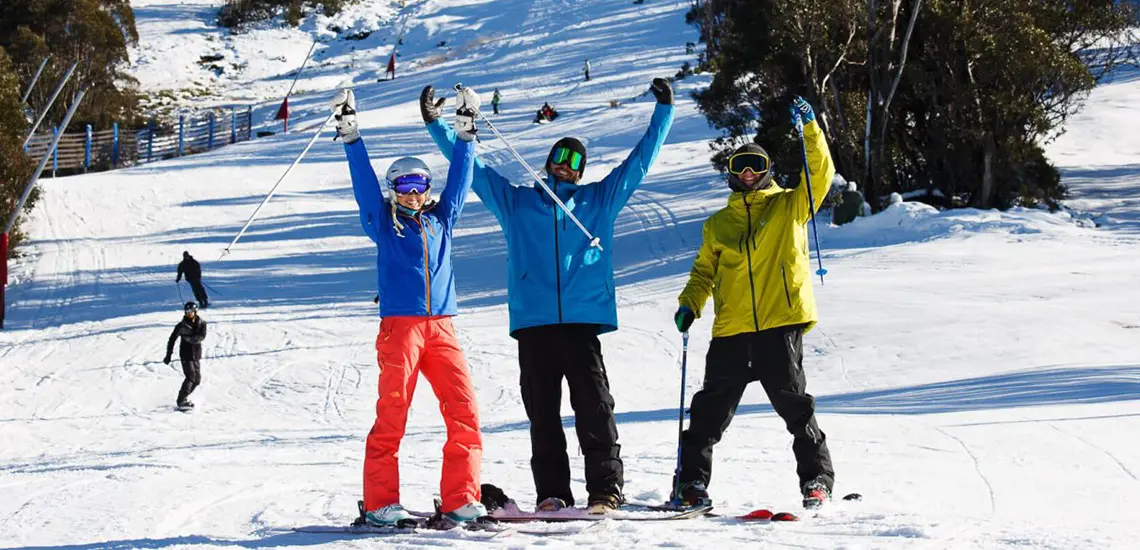 7 Things To Do In Brisbane To Impress Out-Of-Towners
Get ready to impress your guests
By Guest Styler | 16th November 2017

With Christmas around the corner, it won't be long before interstate family and friends arrive on your doorstep for the holidays. When the out-of-towners arrive, it always seems like there is nothing to do, so we've gone ahead and taken the hard work out of hosting and found 7 different things to do in Brisbane to impress your guests.
Brisbane Brunch
If one thing is true, it's that Brisbane does brunch and does it well. The Fortitude Valley is brimming with on-trend and wholesome eateries that promise to be both as delicious as they are visually pleasing. Miss Jones has quickly become Brisbane's unofficial favourite meeting spot for a coffee, a bite to eat, and the perfect Instagram snap. The food offering is bursting with locally sourced goods, making it the perfect starting point to show the out-of-towners what Brisbane is all about: good food and great vibes!
Explore GOMA
The Gallery of Modern Art in Southbank is one of Brisbane's most exciting venues and a quick visit can easily turn into a long exploration of the many exhibits. Last week, GOMA launched its latest exhibition called Life Is The Heart Of The Rainbow by Japanese artist Yayoi Kusama. The exhibit showcases many of her unique creations spanning her 60-year career, which includes her famous net paintings, large-scale installations, iconic infinity rooms and more. This is one experience your guests won't get anywhere else.
Picnic at South Bank
With 17 hectares of lush parklands, a man-made beach and stunning views of the Brisbane River, it's a no-brainer that your interstate rellies will absolutely swoon over the South Bank precinct. South Bank is brimming with world-class eateries and bars, so all you will need is a picnic blanket in a shady spot and you'll find eats and treats that everyone will love.
Cocktails in the Treasury Courtyard
If canapés and espresso martinis, twinkling lights and jazzy tunes sound like your idea of a good time, you and your out-of-town friends won't want to miss Treasury Brisbane's inaugural Christmas Cocktail Soirée. Set amongst the historic, stunning surrounds of the Treasury Hotel, the three-hour event will feature a beverage package of premium beer and wine, Christmas canapés, live entertainment from a six-piece band. The soirée will be held on Friday, December 8 and with a strictly limited number of tickets available, this is one event you'll want to book and plan ahead.
Nightcap at Treasury Brisbane
Before the night officially winds down, a visit to Brisbane City isn't complete without a visit to The Kitty bar for a nightcap. If the Roulette and Black Jack tables aren't your thing, we can guarantee you'll pick a winning beverage at The Kitty.
Shopping the mall
Shopping in Brisbane City's Queen Street Mall is an experience in itself. Unlike Melbourne and Sydney's inner-city retail stores that are spread across a number of suburbs, Brisbane's inner-city shopping precinct doesn't require an Uber to get from one store to another. From high-end international retailers in Queens Plaza to boutique stores on Elizabeth Street, our city has an eclectic mix of stores that will surprise the out-of-towners.
Lunch on the River
After working up an appetite from all of that retail therapy, nothing will impress your guests more than a lunch along the river. Whether you take them to new heights at Brisbane's OTTO Ristorante or get amongst the action at Riverbar and Kitchen, nothing beats eating and drinking with sweeping views of the Brisbane River.
Liked this? You'll love these! 1. Brisbane's Best Rooftop Bars 2. Brisbane's Best Wine & Cheese Venues 3. Brisbane's Best Pubs You Should've Visited Already