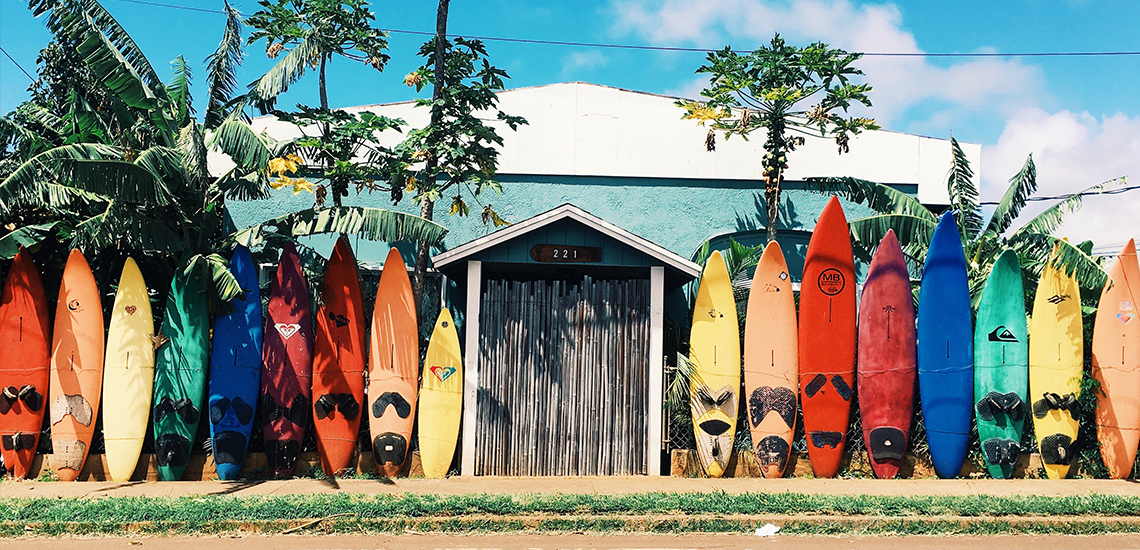 5 Facts About Hawaiian Culture And Customs To Note Before You Visit
Ohana means family, and family means nobody gets left behind!
---
We all know the crystal-clear beaches and we all love the colourful leis, but there is so much more to Hawaii than tropical tourist selfies. The Hawaiian Islands are filled with folklore and deep-rooted tradition that might catch you out if you head over there uninformed. So, we thought we'd put together 10 facts you need to know about Hawaiian custom and tradition before you plan your next trip! Oh, and did we mention you can win a free vacation to Waikiki right now?
1. Flowers are the visual symbol of Hawaiian culture. They represent summer breezes, warm temps and sandy hair – everything we love on a vacay! Frangipanis have become glorified amongst the native blooms for their romantic look tucked neatly behind your luscious locks, but next time you pick up that fallen bloom for the gram, take note. A woman wearing a flower on her left ear means that she is taken, sorry boys! So be careful what you're putting out into the universe for all the right ear flower rebels. Unless you have room in your suitcase for a Hawaiian hunk that is!
2. We've all said Aloha at least once in our lifetimes after many hours of watching Lilo and Stich, but what you may not know is that this word packs more of a punch than just a simple "hello." Aloha is known by Hawaiians as a way of life, a spirit that provides direction, encouraging citizens to treat each other with love and respect. It's all about sending and receiving positive energy and ensuring that everyone and everything coexist in harmony. If that's now not the most poetic greeting you've heard, we're interested to hear what beats it!
3. Hawaiian religion worships four major deities. Kãne is the creator, known as the highest deity. Next in importance is Kū, the god of war, followed by the god of fertility and agriculture, Lono and then Kanaloa, the god of the underworld. Ancient music also held religious chants about the gods, and music has retained the same importance in Hawaiian society today.
https://www.instagram.com/p/BuH51CXgQQv/
4. Talk about a dreamy hobby… did you know that Hawaiians are huge stargazers? Looking up to the heavens for direction has been a tradition passed down for centuries. Using their hands to cross-navigate the position of the stars helps locals find their way across the Hawaiian landscape. So, leave your iPhone at home and learn some astrology while you're there! Apple Maps never worked anyways.
5. It's well known that specific locations are considered sacred grounds and that removing things from these locations can draw on bad luck. Uluru is a well-known spot where people have been sending back "Sorry Rocks", regretful of having taken them for the effect it had on them. Similarly, it's equally as taboo to take these seemingly harmless natural souvenirs from Hawaiian land. We would highly recommend not bringing home any rocks or sand with you, even though that little piece of volcanic rock may make a nice mantelpiece. Trust us on this, sending natural mementos back overseas from Australia is a serious pain.
Liked this? You'll love these!
1. Surf's Up! Here's What To Do At Hawaii's Most Iconic Hotel
2. Love Em' And Leave Em'! This Is Your Tropical Island Packing Guide
3. 11 Of The Best Things To Do In Waikiki!